Bikes strike the perfect balance between fun and functional. The wind in your hair, tinted sunglasses on, riding out on the highway or back roads under the brilliant Aussie skies. And, with petrol prices rising, traffic congestion worsening, and parking at a premium, they are also a practical and functional alternative to cars.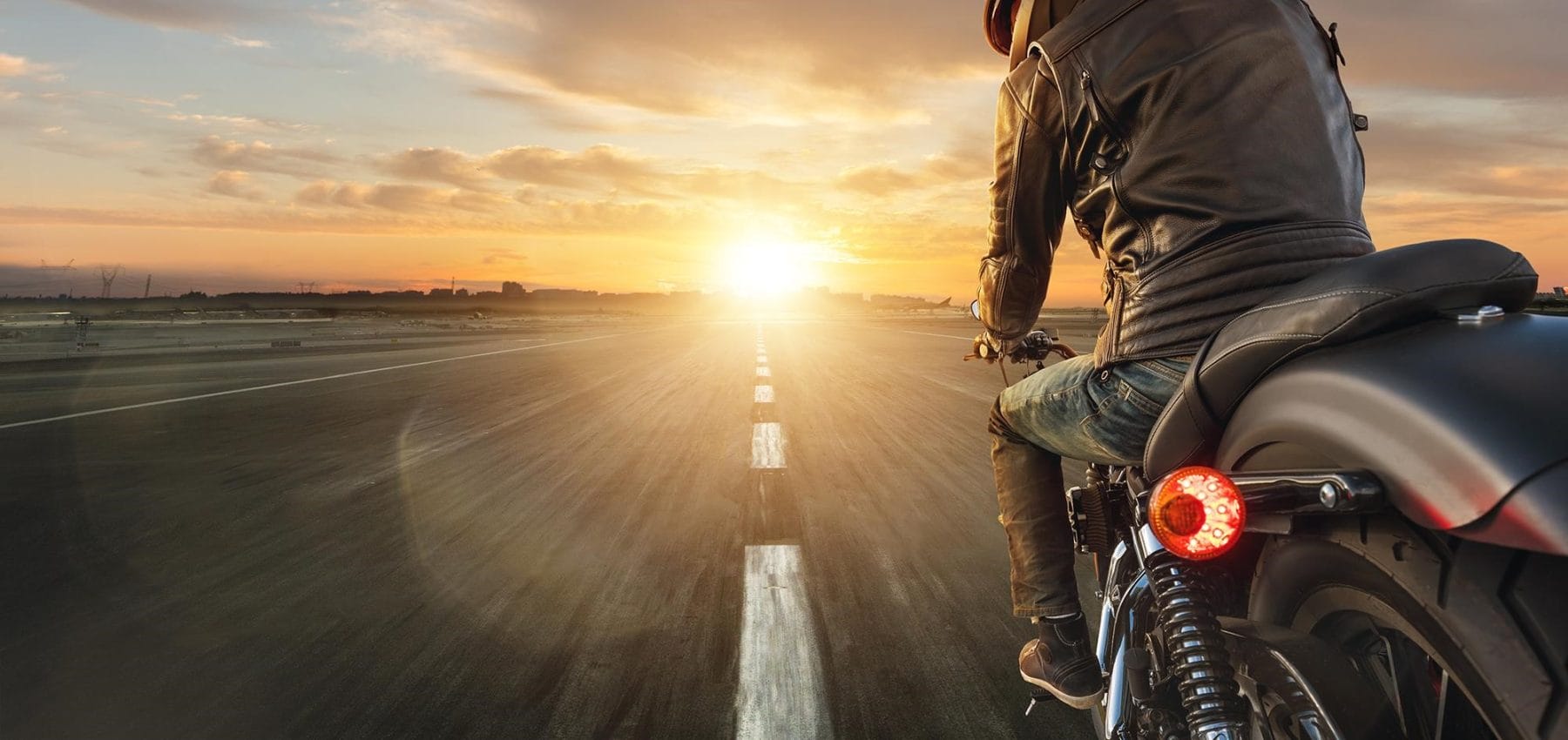 When considering the purchase of a Bike, one must be mindful of its cost and the costs of insurance, maintenance, and acquiring the essential, all-important safety gear.
This article will discuss the recent rise in motorcycle ownership, additional financial costs to consider beyond the actual Bike, including essential safety gear, and options to help cover the costs.
Motorcycle Usage is On the Rise
Bikes have become increasingly popular in Australia in recent years. A total of 123,530 motorcycles[i] and OHVs were sold throughout 2021, according to the latest FCAI (Federal Chamber of Auto Industries) figures, an increase of 13.4 percent from 2020.
Unlike other Australian industries that stagnated in 2020, motorcycle sales rose 26.4 percent in 2020[ii] from 2019.
Bikes are cheaper when it comes to fuel consumption. Also, when considering traffic congestion[iii], motorcycles are easier to maneuver through jams. With parking a hassle in big cities, bikes are easier to fit into a smaller space.
They have also provided an escape from lockdowns and travel bans[iv] during the pandemic, as seen by the increased sales of off-road motorcycles and dirt bikes since the start of the pandemic.
Safety concerns with increased motorcycle usage
With more motorcycles on the road, there are safety concerns too.  Riders are more vulnerable than those in cars, and taking the necessary precautions in safety gear is crucial.
The Australian government has taken steps to improve motorcycle safety by implementing several things[v]. These include:
An increased focus on the use of appropriate protective clothing and other protective gear;
A recognition of the importance of infrastructure design and maintenance;
Targeted safety campaigns and information sharing;
Improved vehicle safety, including technology like anti-lock braking systems (ABS);
Enhanced motorcycle training and education.
The costs of motorcycling: the nuts and bolts
 Before you've even purchased the bike, other costs to consider might get lost in the excitement. You will have to register and insure your ride and get a license, among other maintenance and repair costs.
Safety Gear
Safety gear is a priority, and the essentials[vi] include a helmet, gloves, jacket, riding pants, and boots. The helmet[vii] is really important and should be chosen carefully, and it must be new and correctly fit your head.
Never, ever buy a used helmet. Also, think about the helmet color—light-coloured helmets are generally cooler in summer than dark helmets, and brightly coloured helmets are more likely to be seen by other drivers.
Replace your helmet if in an accident, if the fit starts to loosen, or if the straps become worn.
The hands are often the first part of the body to touch the ground after a crash, so gloves are the second crucial safety gear. Make sure your gloves have:
A strengthened palm area shaped for the riding position
Protection for your knuckles
A fastener around the wrist to prevent them from sliding off
A gauntlet that overlaps the jacket sleeve.
Next on the list of importance are quality jackets and pants[viii] made explicitly for motorcycle riding. It's best your clothing is bright. Also, make sure your jacket and pants:
Are made for a riding position
Cover your arms, legs, and body
Are tight around your wrist, waist, and ankles so they won't slide up and expose your skin
Provide impact and abrasion protection for your back, shoulders, elbows, hips, and knees
Are highly resistant to abrasion and tearing.
Last but not least on the list of essential gear is the boots[ix]. It is ideal to have a pair of purpose-made boots that will protect your feet and ankles in a crash. Your shoes should have:
A strengthened instep (between the ball of the foot and the heel)
Ankle protection
Shin protection
A fastener around the leg to keep the boot from sliding off
A high boot style to overlap the pants
A gear change cover to prevent wear.
If you don't have motorcycle boots, wear a rugged work or combat style boot that grips tightly, with good ankle support and a firm sole.
Conclusion
The strict lockdowns are over, and the open road awaits. But do you have the cash to cover most of the stuff in this article? A personal loan could come in handy for that bike of your dreams and its associated costs.
If you want to learn about fast loans and would like to apply right away, contact Credit24, a global market-leading provider of personal finance and fast loans.
IPF Digital Australia Pty Ltd, trading as Credit24, ABN 59 130 894 405. Australian Credit Licence 422839. The information in this article is of general nature and does not take into consideration your objectives, financial situation or needs. Lending criteria, fees and charges apply. For more information about our products, eligibility criteria and terms and conditions, please visit https://www.credit24.com.au/.
[i] https://www.mcnews.com.au/motorcycle-sales-figures-2021/
[ii] https://www.bikesales.com.au/editorial/details/motorcycle-sales-boom-continues-126688/
[iii] https://www.budgetdirect.com.au/motorcycle-insurance/guides/motorcycle-vs-car-8-reasons-to-ditch-your-car-for-a-motorcycle.html
[iv] https://www.bikesales.com.au/editorial/details/motorcycle-sales-boom-continues-126688/
[v] https://www.roadsafety.gov.au/action-plan/2018-2020/motorcycle_safety
[vi] https://www.budgetdirect.com.au/motorcycle-insurance/guides/cost-of-owning-a-motorcycle.html
[vii] https://mylicence.sa.gov.au/my-motorcycle-licence/the-riders-handbook/protective-gear
[viii] https://mylicence.sa.gov.au/my-motorcycle-licence/the-riders-handbook/protective-gear
[ix] https://mylicence.sa.gov.au/my-motorcycle-licence/the-riders-handbook/protective-gear