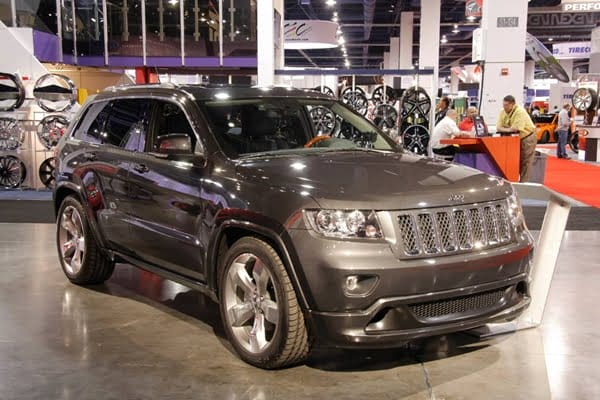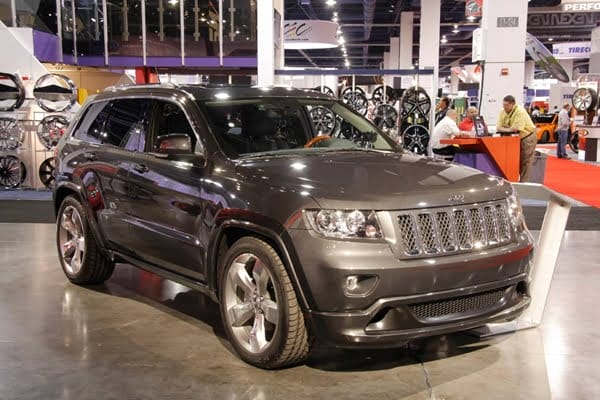 Mopar® showcased 35 vehicles at the recent 2010 Specialty Equipment Market Association (SEMA) show, which took place November 2-5 in Las Vegas, Nevada. Mopar filled its 4660 square metres space with customised Jeep®, Dodge, Fiat, Chrysler and Ram Truck vehicles.
"With five exhibits, the Mopar brand had a major presence at SEMA," said Pietro Gorlier, President and Chief Executive Officer – Mopar, Chrysler Group's service, parts and customer-care brand. "Mopar showcased cutting-edge technology, innovative accessories, authentic parts and new customer-care initiatives. And our Moparised vehicles were a must-see."
"We created an amazing cast of Mopar image vehicles for SEMA," said Ralph Gilles, President and Chief Executive Officer, Dodge Car Brand and Senior Vice President – Product Design. "As all of our new vehicles arrive in dealerships this year, we want to inspire customisation and personalisation. Our Mopar image vehicles definitely turned heads."
The Mopar Underground group and the Mopar design team worked together to create these image vehicles. Projects originated in the Chrysler Group Product Design office and were led by Mark Allen, Chief Designer – Head of Jeep Design Studio, and Jeff Gale, Advance Studio Design Lead. In addition to image vehicles, other "Moparised" vehicles for the show were developed under the direction of Brian Rogos, Head of Accessories and Performance Parts, and Pat Muldoon, Head of Mopar Product Development.
Following are a few of the Mopar image vehicles that were on display at SEMA:
2011 Jeep Grand Cherokee Off-Road Edition
To get ready for the off-road, go big. Case in point: the 2011 Jeep Grand Cherokee Off-Road Edition.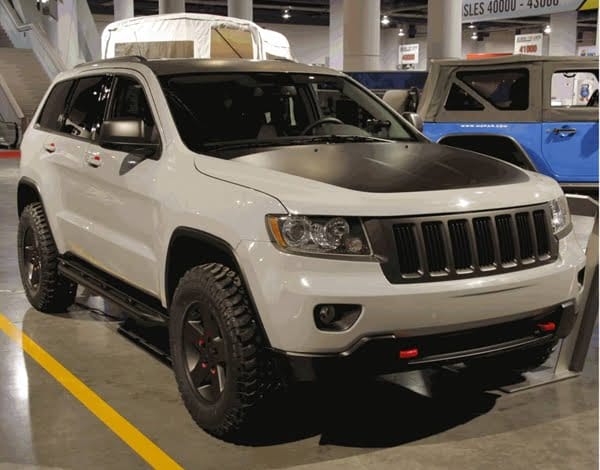 The 5.7-litre V8-powered silver Jeep Grand Cherokee boasts a suspension lifted with coil springs to make way for 33-inch BFG Mud-Terrain tires. The exterior is prepped for off-road battle courtesy of Mopar skid plates, rock rails and tow hooks. The interior has been kitted out with the Mopar bright/rubber pedal kit and sill guards.
2011 Jeep Street Cherokee
The all-new Jeep Grand Cherokee is also on the receiving end of a Mopar-style makeover. For the 2011 Jeep Street Cherokee, the Chrysler Group Product Design crew created custom 22-inch alloy wheels, while at the same time lowering the vehicle. The Dark Charcoal Overland edition Grand Cherokee is powered by a 5.7-litre V-8 engine, with an exhaust trimmed in Corsa tips.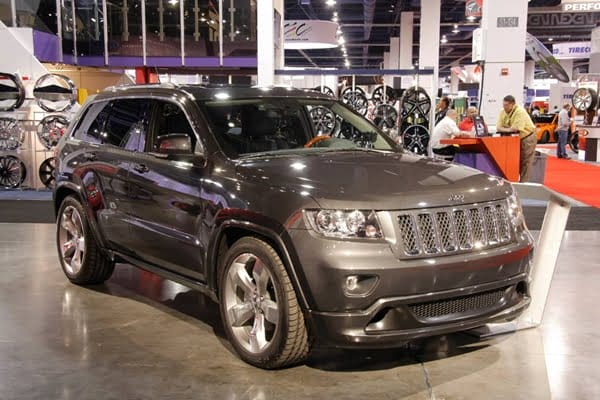 Additional sizzle is served up with a new custom lower front fascia, painted handles, and blacked-out headlamps. The Mopar chromed grille adds additional bling but doesn't sacrifice durability, meeting the toughest corrosion requirements.
2011 Wrangler Mopar Edition
Take the iconic Jeep Wrangler, bolt on a bushel of Mopar parts and accessories, and you've got an extreme Moparised off-road machine: the 2011 Wrangler Mopar Edition.
The Mopar lift augments off-road travel performance for the 2011 Jeep Wrangler and allows for 35-inch all-terrain tires that can handle whatever the trail dishes out, mounted on sturdy AEV wheels. Further defending the vehicle from the onslaught of the off-road are steel front and rear bumpers, including integrated fog lights at the front to improve visibility in inclement weather.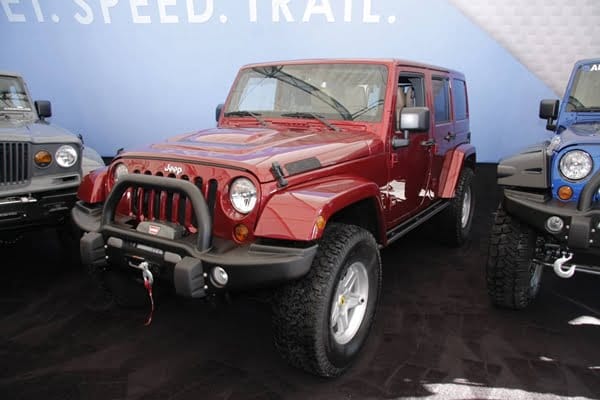 The Mopar/AEV hood provides the proper protection from off-road debris, with a Warn winch at the ready in case of an emergency. The 2011 Jeep Wrangler Sahara can't be missed on the trail with a hardtop and flares that match its fire-red exterior colour.
Other vehicles also on show from the Chrysler Group were the 2011 Redline Dodge Charger, Dodge Durango Citadel "Black and Tan" and the 2010 Fiat 500 (European Version).
Mopar-First Features
Mopar has introduced numerous industry-first features including:
Off-road camper trailers
Smartphone vehicle-information applications, a new channel of communication with consumers
Electronic owner manuals – traditional owner manuals in a DVD and brief user-guide format
Electronic Vehicle Tracking System (EVTS): first to market with a new interactive vehicle tracking device that sends owner a text when vehicle is driven too fast or too far based on pre-set parameters
2011 Mopar Challenger Drag Pak – a 500-plus cubic-inch V-10 drag-race package car
Wi-Fi – first to offer customers the ability to make their vehicle a wireless hot spot
WiTECH – vehicle diagnosis and software updates leveraging off-the-shelf personal computers and a dedicated wireless tool network
About the Mopar Brand
Mopar is Chrysler Group LLC's service, parts and customer-care brand.
Mopar distributes approximately 280,000 parts and accessories in more than 90 countries and is the source for all original-equipment parts for Chrysler, Dodge, Jeep and Ram Truck vehicles. Mopar parts are unique in that they are engineered with the same teams that create factory-authorised vehicle specifications for Chrysler, Jeep, Dodge and Ram vehicles—a direct connection that no other aftermarket parts company can provide. A complete list of Mopar accessories and performance parts is available at http://www.mopar.com.
More than 70 Years of Mopar
When Chrysler bought Dodge in 1928, the need for a dedicated parts manufacturer, supplier and distribution system to support the growing enterprise led to the formation of the Chrysler Motor Parts Corporation (CMPC) in 1929.
Mopar (a simple contraction of the words MOtor and PARts) was trademarked for a line of antifreeze products in 1937. It also was widely used as a moniker for the CMPC. The Mopar brand made its mark in the 1960s—the muscle-car era. The Chrysler Corporation built race-ready Dodge and Plymouth "package cars" equipped with special high-performance parts. Mopar carried a line of "special parts" for super-stock drag racers and developed its racing parts division called Mopar Performance Parts to enhance speed and handling for both road and racing use.