Chloe Fraser reviews the Mitsubishi Colt VRX and finds it is not only economical but inexpensive as well. The Mitsubishi VRX Colt is ideal for Gen Y.
Girls, if you are looking for a cute little car that looks the part and is relatively inexpensive, the Mitsubishi Colt is for you. When you think of the typical small car decked out with flower seat covers and fluffy dice hanging from the re-view mirror, you get the latest Colt.
Starting at $18,490, the Colt is on the lower price end of the market and therefore, can be suitable for all P-Plater's from any financial situation.
Over the week I drove this car, I was pleasantly surprised by its capabilities and how well I warmed to the smaller sized car as I am more partial to the sport sedans.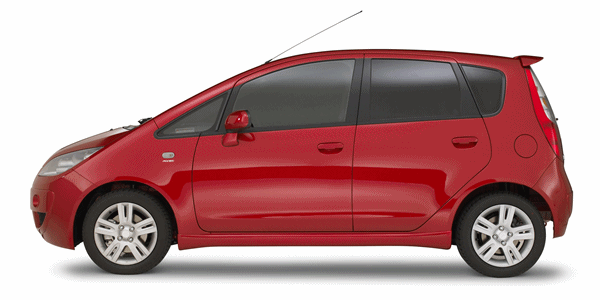 The front wheel drive Colt certainly isn't ordinarily shaped, and it's unique style grows on you and adds to the quirky personality Mitsubishi has embedded in this little hatchback. The slanted bonnet and windscreen has also allowed for increased visibility and creates a feeling of more space inside the car.
The 15 inch alloy wheels add to its modern and sleek design along with the angular lines that somehow seem smooth. A chrome exhaust tip and rear roof spoiler brings an edgier side to this girly car. With the traditional range of colours and a splash of an electric Kingfisher Blue, the Colt's exterior can be attention grabbing without being generic.
The interior splashes luxury where needed most with leather trimmed steering wheel and gear shift, alloy pedals and carpet floor covering. While the Colt may not be padded head to toe with leather and boast the most expensive sound system, it does have everything and goes back to traditional basic car interiors that suit the lifestyle of teenagers.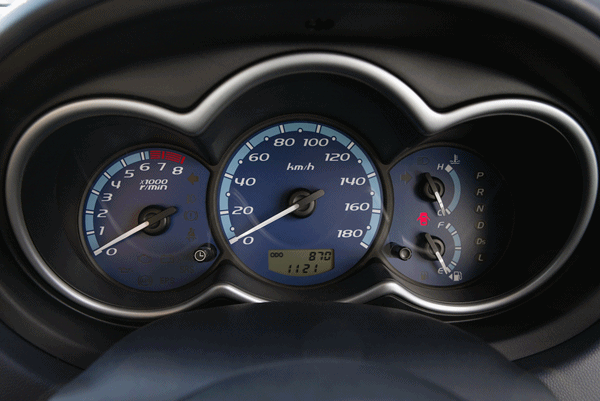 Mitsubishi has ensured comfort for all traveling with air-conditioning, sports bucket seats and many seating adjustments. A four speaker audio system with bluetooth capability and AUX input caters to the main need of teenagers. We don't need the latest gadgets and the highest luxury, we all just need things to work and not matter if it gets messy, and the Colt caters to this need more than most other cars. Some may see the Colt as basic, however I see it as a car perfectly suited for a first car.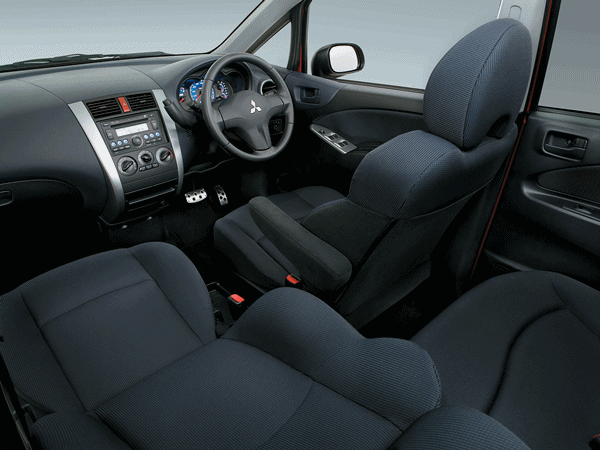 With an average of 5.9L/100km, the Colt is very conservative on fuel, which the often empty wallets of teenagers certainly appreciate, not to mention helping the environment; the Colt has a 4 star Green rating, without looking like your driving a futuristic contraption. With shock absorbers, power steering and a stabiliser bar, the Colt handles corners with care and ensures a smooth ride.
The Colt boasts a 9.8m turning circle that, along with its small size, allow the car to maneuver easily in tight spaces. For it's small size, the Colt has a deceptively large amount of storage space, throughout the car including retractable cup holders and door storage, and also in it's 317L boot space which expands to a big 594L when the back row of seats are collapsed, making the Colt the perfect option for a road trip with your friends.
Driver and passenger airbags, ABS, EBD, emergency brake system, side door impact beams and a Reinforced Impact Safety Evolution body, the Colt shines where its most appropriate, in its safety features, with a 3 star ANCAP safety rating.
The Colt felt great driving around, its comfortable, has everything you need in a car and if I had to describe it in a few words, I would say the Colt is fun. Its a little car that exceeds expectations and allows you to customise it yourself.
The Colt reminds me of road trips you see in movies where all the girls are piled in a car blasting music and living their teenage lives. Mitsubishi has created a hit with this Colt, not only does it look fantastic, but its simple and traditional, with a modern twist.
Rating: 3 out of 5