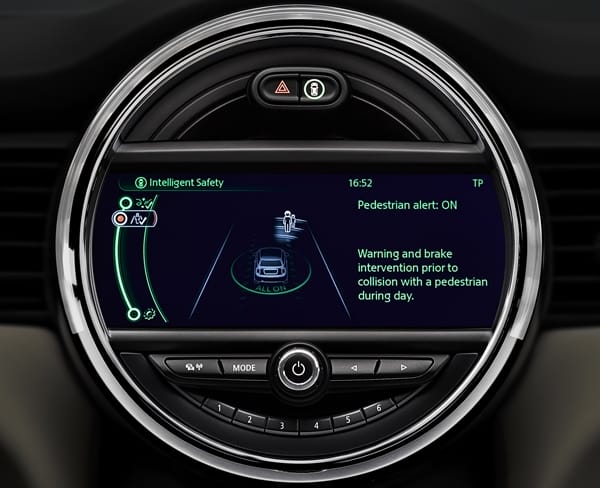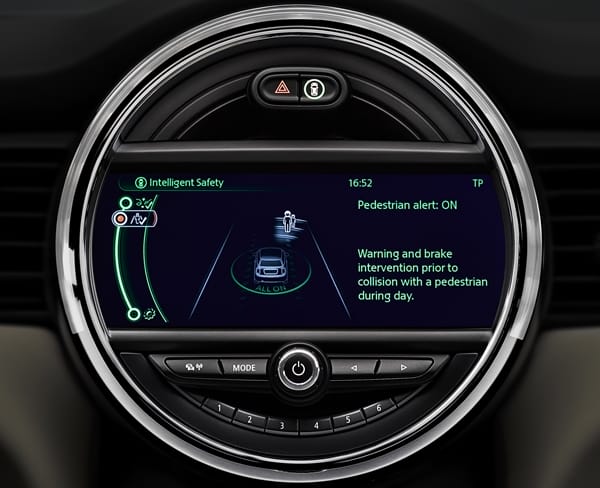 Intelligent networking between the MINI, the driver and the outside world create new ways to enhance driving pleasure, extend the range of comfort functions and provide the latest services in the area of in-car infotainment. Since its launch, MINI Connected has been marketing leading in the area of in-car technology, pioneering access to apps and services to both assist and entertain driver and passengers.
In future models MINI will roll out a number of innovative driver assist systems that also use intelligent networking for the exchange of information between driver and vehicle. The new functions transform the MINI more than ever into its driver's assistant and offer innovative comfort and safety technology.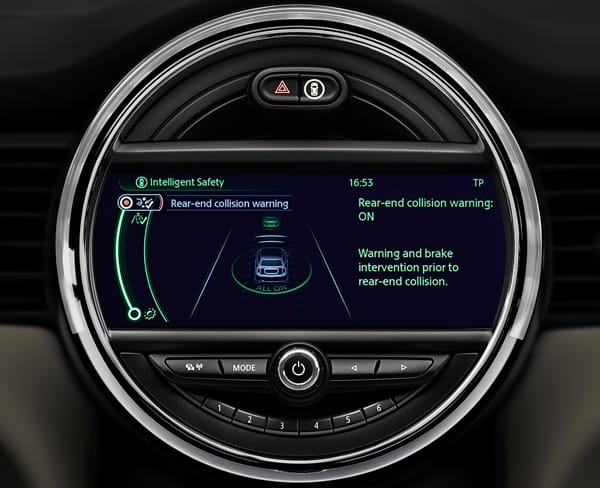 The MINI head-up display helps the driver concentrate on what is happening on the road by displaying relevant information right in the driver's line of vision. This can be seen quickly and conveniently without having to take your eyes off the road. The collision warning and pedestrian warning systems, including city braking function make it easier to avoid dangerous situations, particularly in city traffic. The MINI parking assist feature offers maximum comfort in searching for and using parking spaces, while the reversing camera gives drivers a better view when manoeuvring.
Other innovations in the driver assist systems for MINI include the video-based speed and distance control which automatically keep a safe distance from the vehicle in front, and the speed limit information system, which detects and displays speed limits as they apply to the current section of road. This system is supplemented by the no passing display and traffic sign memory functions. The digital headlight assist function contributes to optimum visual conditions when driving at night. This system helps the driver use the full range of headlight functions. Oncoming traffic and preceding vehicles are registered by a camera, while automatic switching to dimmed headlights avoids causing a nuisance for other drivers.