The Australian International Motor Show (AIMS) at Darling Harbour in Sydney has been a resounding sales success for Mercedes-Benz says Richard Emery, general manager Sales, Mercedes-Benz Passenger Cars.
Emery said "We are extremely pleased that the first of the new era of Australian Motor Shows staged by the joint venture of the VACC and the FCAI has delivered on the promise of a benchmark event for the exhibitors and the public. We put a lot of effort, thought and money into supporting the inaugural show with a new stand design, customer interactivity and the display of two unique vehicles built especially for AIMS as well as three new model releases.
The customer response has frankly exceeded our expectations with visitors to our stand being one of the highest for many years. We commissioned two special vehicles from AMG Performance Studio and they have been surrounded by show visitors constantly since their unvieling.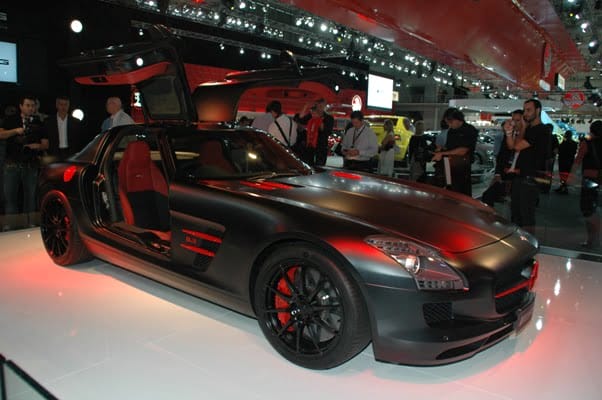 The SLS AMG finished in designo Night Black paint has clearly hit a chord with a number of customers competing to purchase this one of a kind vehicle.
The 'Concept 358' designo Orange Pearl C 63 AMG with Performance Package Plus has been a standout demonstration of just what the AMG Performance Studio can achieve for customers. Every day at AIMS we have customers wanting to buy this vehicle. We have significant promotional commitments for this car over the next few months and the challenge for us is deciding who is going to be the lucky owner of this unique car.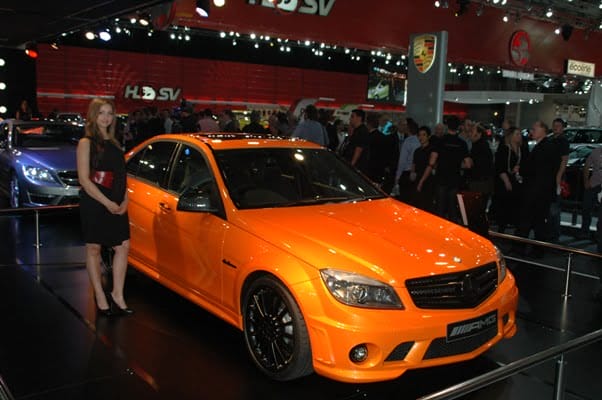 Our new R-Class has clearly hit the mark with it being the second highest in qualified customer test drive requests. It is clearly the right car, right time, right price and displayed in the right environment.
The iconic G-Class (which was represented by a G 55 AMG, which we air freighted to the show) has made a very welcome return to the Australian market with us holding more than ten orders already for what is surely the ultimate expression of individuality.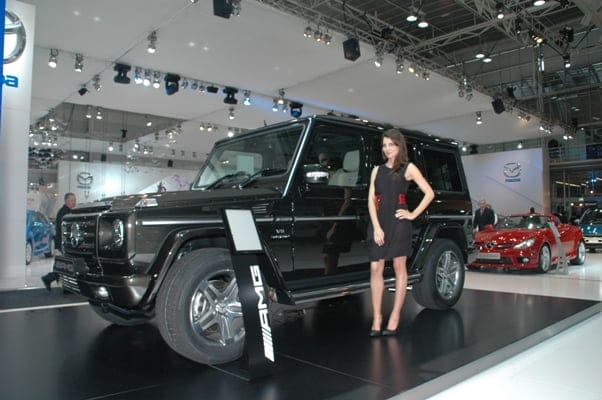 We believe that our customers and the public expect Mercedes-Benz to support AIMS and we encourage all marques to support the annual staging of AIMS. The response from customers and the public visiting our stand has been overwhelming and we say bring on Melbourne. " Australian International Motor Show, Director, Russ Tyrie said
"It is really pleasing to hear our exhibitors are receiving such strong interest regarding retail sales. There is particular strength among the luxury brands including Mercedes-Benz as they have either sold cars directly from their stand or will be following up on sales leads after the show.
"This level of interest from visitors, especially in the upper end of the market, shows people genuinely see the Motor Show as a place to purchase vehicles. It also highlights how strong the automotive industry currently is."