Mercedes has a high-performance brand called AMG with was founded on the 1 June 1967. They are using the 55 year anniversary to launch a road gong version of the AMG- One concept vehicle.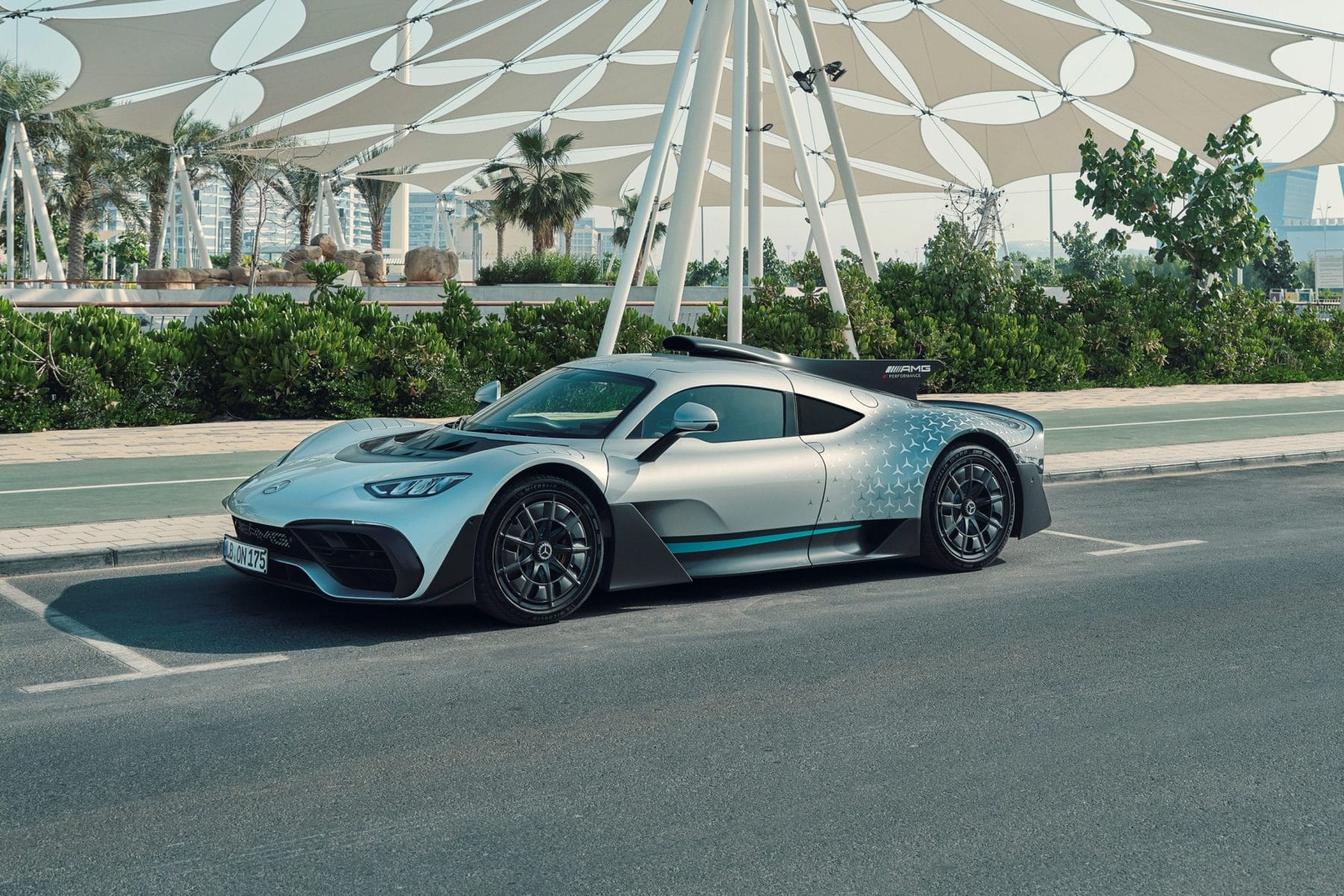 It is a two-seater super sports car that uses Formula 1 hybrid drive technology.
A 1.6 litre turbo charged engine drives the rear wheels but there is also a separate electric motor for each wheel making it the ultimate adaptive all-wheel drive system.
The power output is a total of 782 kW or 1063 hp.
The first public showing of the vehicle in the UK, will be at the Festival of Speed at Goodwood in late June 2022.
The engine development not only produces huge power but uses technology for efficiency. it uses part of the surplus energy from the exhaust gas flow to generate electrical energy and four preheated metal catalytic converters, two ceramic catalytic converters and two petrol particulate filters to help reduce pollution particularly at the start up.
TO LISTEN TO THE RADIO REVIEW CLICK BELOW
The hypercar inspires not only with its E PERFORMANCE Formula 1 hybrid drive, but also with further motorsport technology. This ranges from the carbon-fibre monocoque and carbon-fibre body to the load‑bearing engine/transmission unit, active aerodynamics and the push-rod suspension. With its complex technology, the two-seater Mercedes-AMG ONE offers even more than a Formula 1 racing car in some cases. It features the AMG Performance 4MATIC+ fully variable all-wheel drive with hybrid-driven rear axle and electrically driven front axle with torque vectoring. It can also drive purely electrically.
"The immense technical challenges of making a modern Formula 1 powertrain suitable for everyday road use have undoubtedly pushed us to our limits. Over the duration of the development period, many may have thought that the project would be impossible to implement. I have the highest respect for all those involved and am proud of this team achievement. says Philipp Schiemer, Chairman of the Board of Management of Mercedes-AMG GmbH.
This is a Motoring Minute
Im David Brown
Motoring Minutes are heard around Australia every day on over 50 radio channels through the Torque Radio network. 
Our Motoring Minute has an average daily audience of over 150,000 listeners. With over 750,000 listeners a week they are also syndicated through various news sites around Australia.
Additionally Motoring Minute is also broadcast as part of Overdrive Radio Program, which is broadcast through the Community Radio Network across Australia.