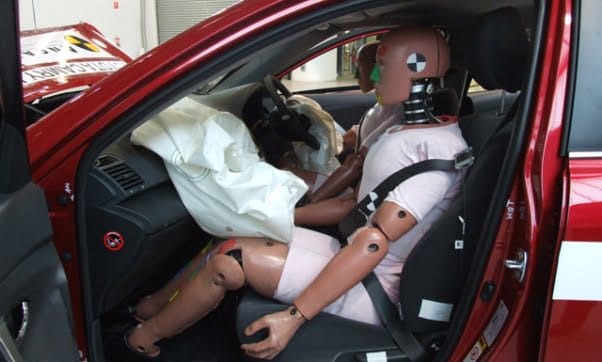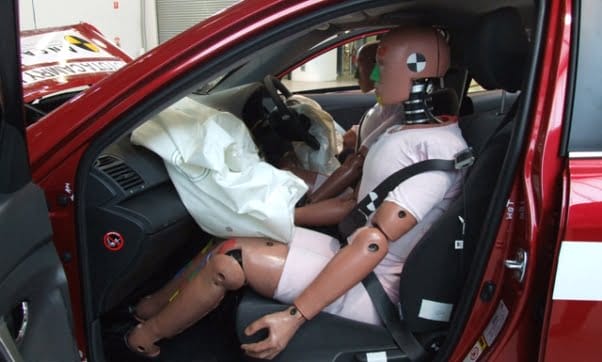 ANCAP Australia's leading independent vehicle safety advocate, is actively encouraging international efforts to improve information and data sharing for consumer crash tests.
ANCAP, together with the Japanese NCAP program, arranged a meeting of international NCAP organisations in Japan last week that included a crash test of Mitsubishi's electric vehicle, the i-MiEV. Officials from Euro NCAP, Korean NCAP, Japan NCAP, the United States and Malaysia attended the meetings and crash test.
The opportunity was also taken to host on open seminar for car manufacturers, vehicle testing bodies and government officials on the developments and benefits of consumer crash testing around the world.
ANCAP Chair, Lauchlan McIntosh, said the meeting discussed new crash testing methods, reducing the harm to vulnerable road users, roof strength and the need for greater rewards for new safety developments.
"This is a great opportunity for the new car assessment programs from many different countries to share crash test data and gain a broader coverage of safety ratings, in the interests of new car buyers, and to further research into vehicle safety," Mr McIntosh said.
"The next steps will be to increase the amount of information and data sharing, to introduce more specific mechanisms for sharing research and test programs, and to ensure that consumers around the world have access to better comparative data on safer vehicles.
"Unfortunately, too many people die and are injured unnecessarily in road crashes – we can all make a difference if we work together."
ANCAP has recently released its Roadmap – outlining changes to crash test protocols and benchmarks for star ratings over the next five years – and a new variant policy allowing a broader coverage of star ratings to variants across a model range. This RoadMap will encourage further improvements to crash protection for vehicle occupant and vulnerable road users.
ANCAP is supported by all Australian and New Zealand motoring clubs, the Commonwealth Government, all Australian state governments, the New Zealand government, the Victorian Transport Accident Commission, NRMA Insurance and the FIA Foundation. For a full list of ANCAP's vehicle safety ratings, and other vehicle safety information, go to www.ancap.com.au