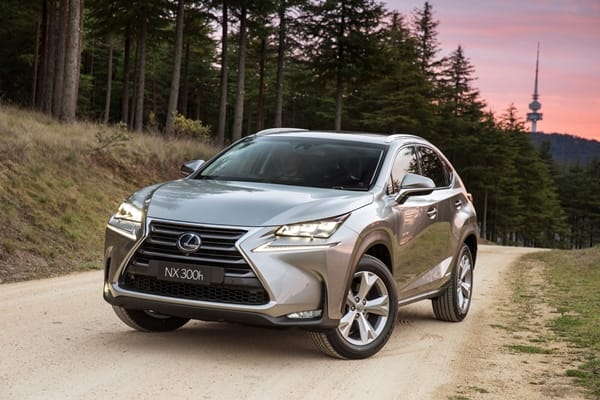 The fastest growing and largest market segment in Australia presently is the SUV segment with both 2WD and AWD SUV's , especially in the compact and small segment growing faster than Australia's deficit.
Into this ultra competitive segment Lexus launched an all new SUV late last year. The NX 300h Sports Luxury we are testing here today and two other models.
It's not like this is an untested market for Lexus with the RX series being relatively successful for them and the RX 450h almost providing a good argument for hybrid engines.
The NX 300h Sports Luxury needs some explaining. It is a hybrid car as denoted by the 'h' , it is a very luxurious SUV but dont be fooled into thinking it's a sports SUV. It isn't. It is however, with its hybrid motor, a SUV for the city dweller. It is here that the hybrid motors excel as opposed to the freeway where any good diesel will beat it hands down.
Externally the NX 300h is quite stylish if a little bulky. The front grill follows family DNA and like other new models looks slightly disjointed as if it as an afterthought. Overall though it looks a little futuristic and the designers at Lexus certainly have been adventurous of late as if they are deliberately trying to break a long held conservative image.
Internally the NX300h is pure Lexus which means that the fit and finish is first class and the user friendly nature of the layout and design grows on you the more you drive the vehicle. Good design doesn't impinge or confront, however there are those that like more subtle features.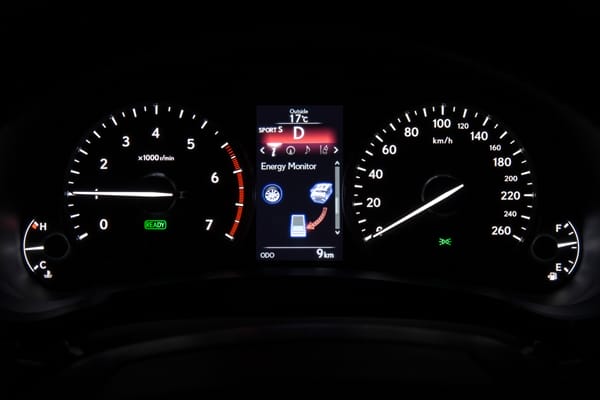 The twin dial dash with MFD between works well and everything you need can be found there.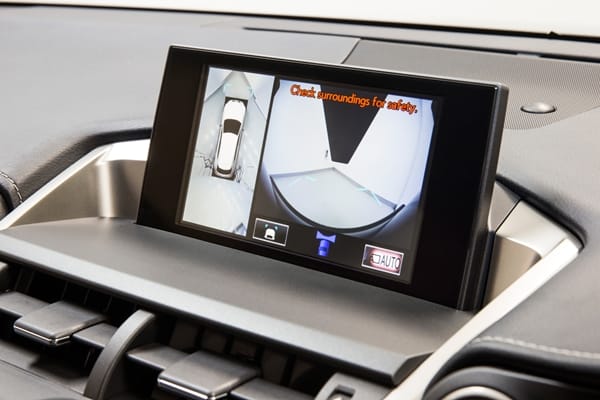 The centre stack is a little fussy and the screen display seems to be stuck on the dash as opposed to integrated within. There is plenty of storage for cups and bottles and all the little things we all see to collect.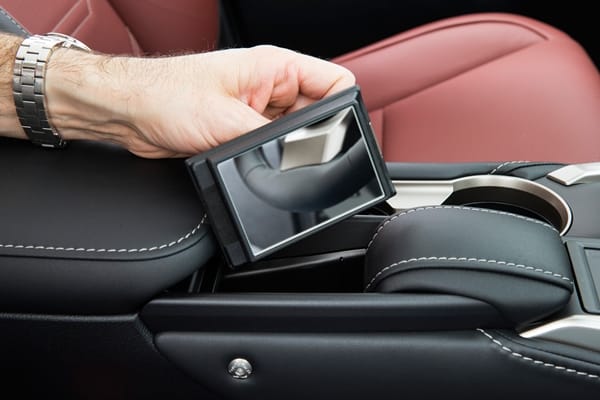 There is even a little mirror secret compartment for ..well I'm not really sure but the females appreciate the mirror. Yes a slightly sexist remark but true none the less. Lexus seems to have a abundance of small thick rimmed steering wheels as all the recent cars we have tested have them. They feel pretty good though.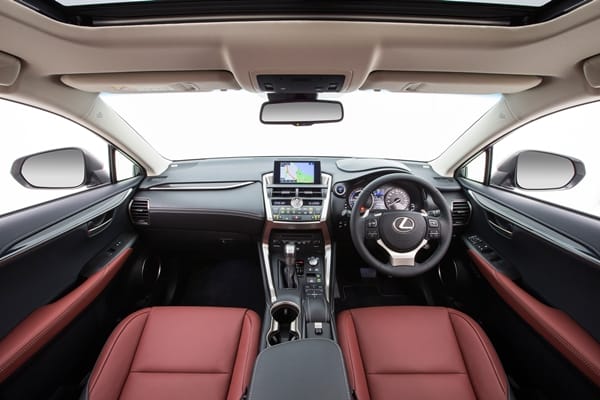 The driver and front passenger want for nothing with electrically adjustable air conditioned seats and open visibility. The rear passengers two are more preferable than three, also get the luxury treatment and ample head, shoulder, knee and leg room. In fact the whole interior is open spacious and luxurious. Lexus has almost perfected interior fit and finish.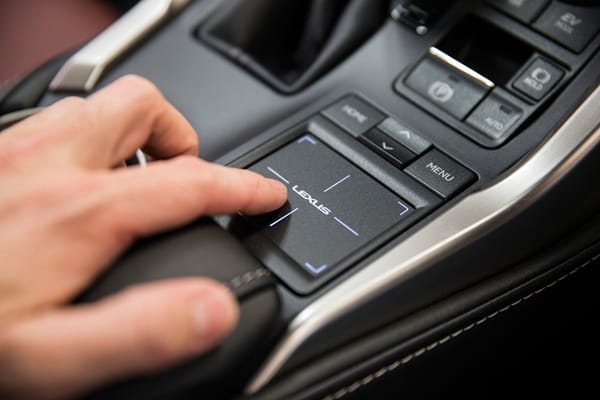 One thing though is the fiddly 'mouse' control for the centre stack functions. It is frustrating to use and often I found myself selecting things I didn't want. I wish they would revert to the previous model functionality.
The high roofline provides a surprising amount of boot space and folding seats add to the practicality. The floor is however raised to accommodate the batteries, temporary spare and other assorted electronic gear.
One thing you notice is that cruising at highway speeds the NX300h is eerily quiet. Not the spooky silent of the electric drive that allows you to sneak up on unsuspecting pedestrians in car parks and startle them , but devoid of road and wind noise. Big tick here for cocooning the occupants. It does get noisy under acceleration though.
The NX300h doesn't really like being pushed. The 6 step CVT becomes noisy and the economy suffers. It's almost like two different cars, one that is quiet and refined cruising around town, the other that strains, and wallows when pushed especially around corners. I quickly stuck it in Sport+ mode and left it there to find a satisfying drive. Also it is a bit of a heavy beast at 1895kg. That is a lot to drag around.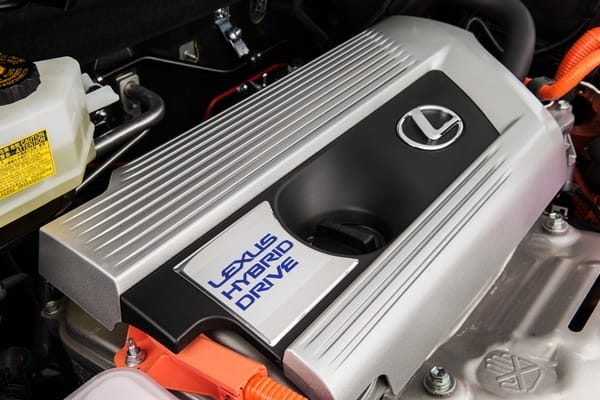 The Hybrid engine set up is a technological marvel. The hybrid powertrain employs the proven Lexus 2AR-FXE 2.5-litre engine and a newly developed P314 HV transaxle that consists of an electric motor-generator and an electric drive motor, linked by a double set of planetary gears. Lexus NX 300h has total system output of 147kW, from the combination of the petrol and electric motors. The petrol engine delivers 114kW of power at 5700rpm and 210Nm of torque from 4200-4400rpm, operates on 91 RON fuel and meets Euro 5 emission standards. The 650-volt electric motor has 105kW maximum power and 270Nm maximum torque. AWD models have the Lexus E-Four system, with a 50kW electric motor to drive the rear axle when required.
Despite many discussions with the PR people and marketing people from Lexus and Toyota I still don't buy into the hybrid hype. It has its advantages but give me a good efficient diesel motor any day please.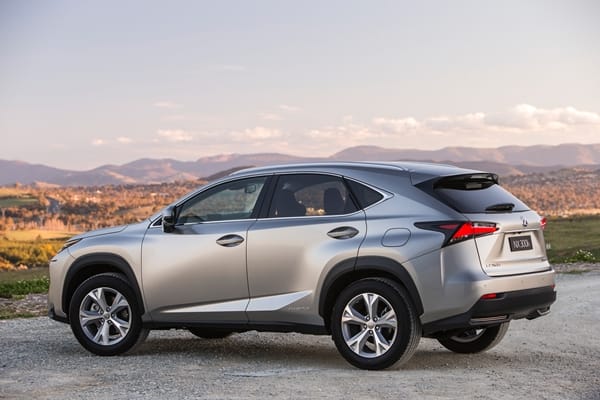 Around town where the driving is stop start and short distances the NX300h is economical. we achieved without any effort 7.8l/100k which given the size and weight is pretty good.
The list of luxury and safety features would fill this page and much more. Lexus certainly packs excellent value into their vehicles and every vehicle is amongst the safest on the planet.
So where are we. The Lexus NX300h is best suited as an around town AWD SUV. It is here that the hybrid engine works best and the bulk of the vehicle and handling dynamics matter little. This is not an AWD SUV that you could or would want to head off down the nearest forest fire trail or go adventuring in. It simply isn't good at that and towing with a hybrid is pretty much useless.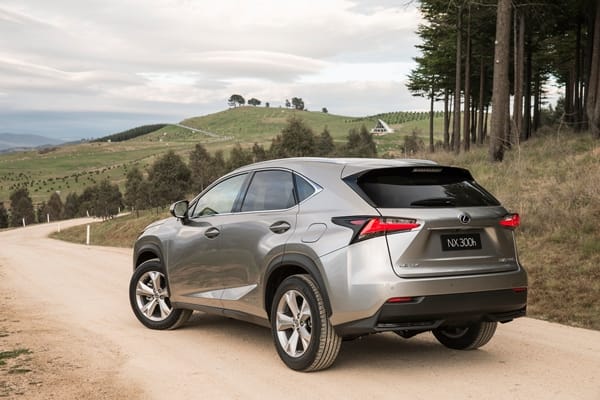 At around $82,434 RDAP there is a heap of competition from other manufacturers. Some have stronger points some have weaker. The fact remains that this is an ultra competitive segment and buyers are choosy about what they buy. As good as the NX300h is, and it is very good around town, buyers will buy this because it is a Lexus and have many years of fuss free motoring from it.