Lexus LM – The people mover segment is a small but important part of the automotive market. Lexus has just announced it will bring its luxury LM model to Australia later in the year.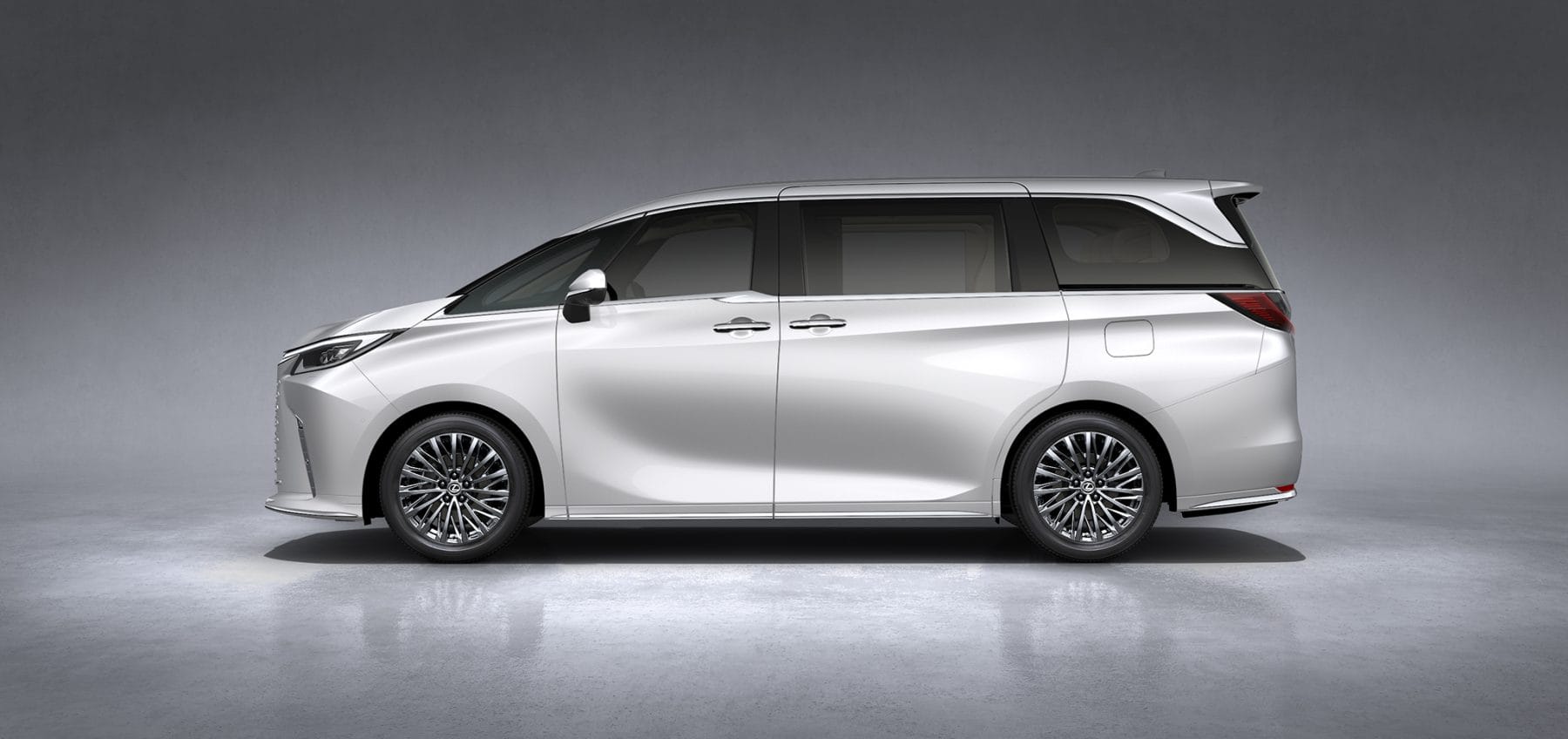 The LM stands for Luxury Mover and is aimed at executive transport, premium shuttle services or for the family that wants more.
Based on the same platform as the Toyota HiAce, the LM will come with a choice of two hybrid engines and two model choices. They are the LM 350h and the LM 500h. Both models can be either 2WD or AWD.
The top model LM500h Ultra Luxury will be available in early 2024 and comes with four premium seats, the rear two that recline. It also comes with a privacy screen, climate concierge, a 48 cm entertainment screen and 23 speaker Mark Levinson audio system.
For those stressful commutes there is also a mini chiller bar.
Pricing for the Lexus LM vehicles will range from $160,888 through to $220,888 plus the usual costs.
Having a luxury people mover for the family is actually kind of cool. It combines limousine like qualities with an abundance of space.
I'M looking forward to driving these.
This is a Motoring Minute
I'm Rob Fraser
TO LISTEN TO THE LEXUS LM RADIO REVIEW CLICK BELOW

More Lexus LM details
The LM showcases the finest of traditional Japanese omotenashi hospitality of anticipating guests' needs in advance, offering levels of comfort and amenity normally imagined with first and business class airplane travel.
The luxury mover will be available with a choice of two hybrid powertrains in keeping with the Lexus Electrified strategy of developing powertrains that combine strong performance with reduced fuel consumption and lower tailpipe emissions.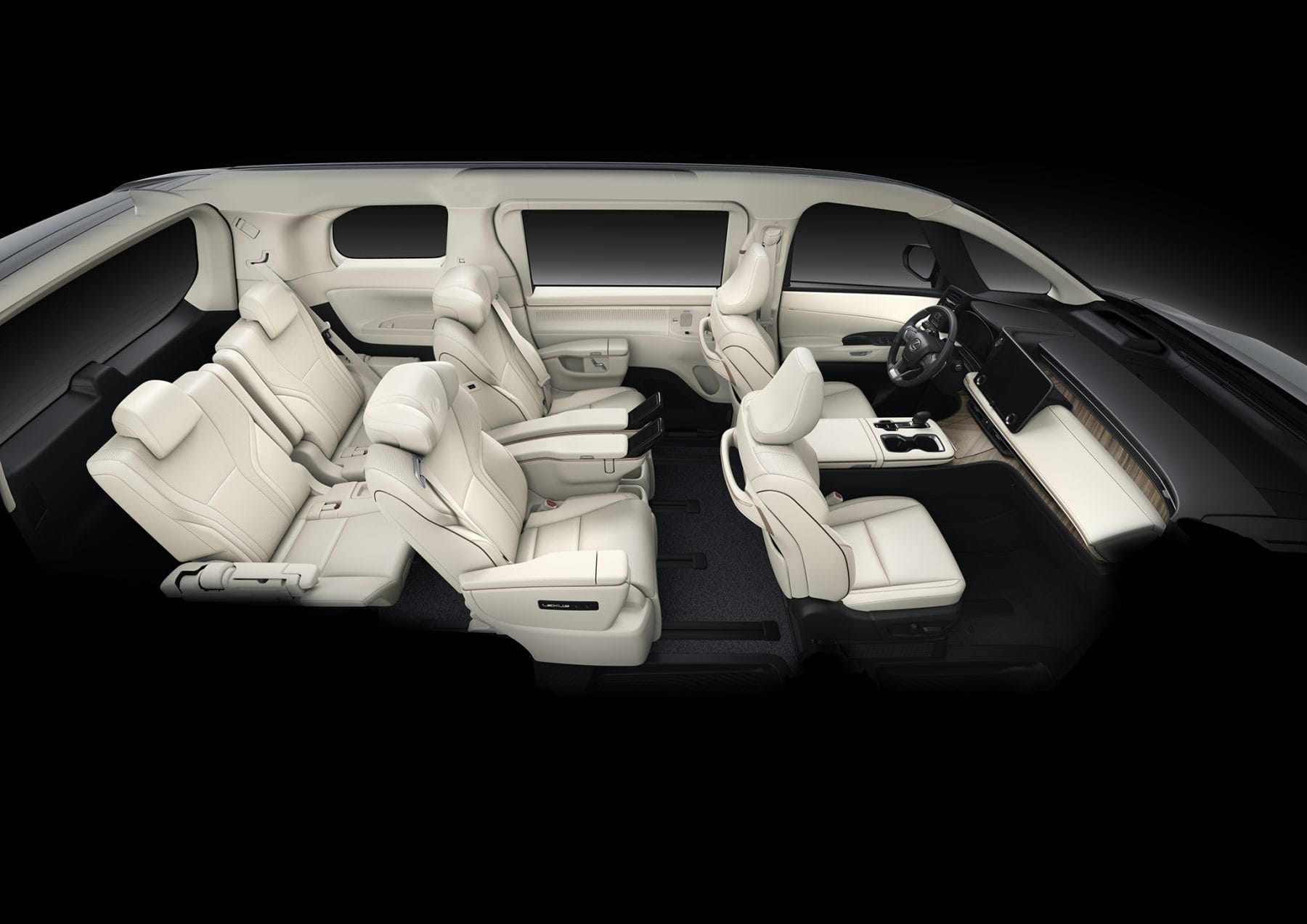 Lexus LM 350h Sports Luxury
LM will be sold initially in seven-seat configuration with the LM 350h Sports Luxury, available in both two- and all-wheel drive, priced from $160,888 and $165,888 respectively1.
The 2.5-litre four-cylinder engine with series parallel hybrid system produces 184 kW and 270 Nm for swift and smooth performance, sure to be appreciated by rear seat passengers as they are pampered in unrivaled luxury.
Once the sliding door is opened the two reclining business-class-like seats draw attention, with a third row boosting capacity to seven. When not in use the supplementary row may be conveniently folded away at the push of a button to maximise luggage space.
Lexus LM 500h Ultra Luxury
In early 2024 the LM range will be crowned with the four-seat LM 500h Ultra Luxury, with a 2.4-litre turbocharged four-cylinder hybrid engine boasting more than 200 kW and all-wheel drive for sublime responsiveness. It is priced at $220,888.1
The centerpiece of the LM 500h is its rear cabin, dominated by two VIP throne seats with genuine first-class levels of comfort, overlaid with extensive Japanese Takumi craftsmanship and a Lexus-first Rear Climate Concierge for holistic control of the cabin environment.
Fully raising the glass behind the front seats creates a personal and private oasis of relaxation and quietness for chauffeured guests, who can enjoy unparalleled business or entertainment pleasure with a world-first 48-inch widescreen along with a 23-speaker Mark Levinson premium audio system.
They may even wish to do so while enjoying a cool drink from the LM's inbuilt mini chiller.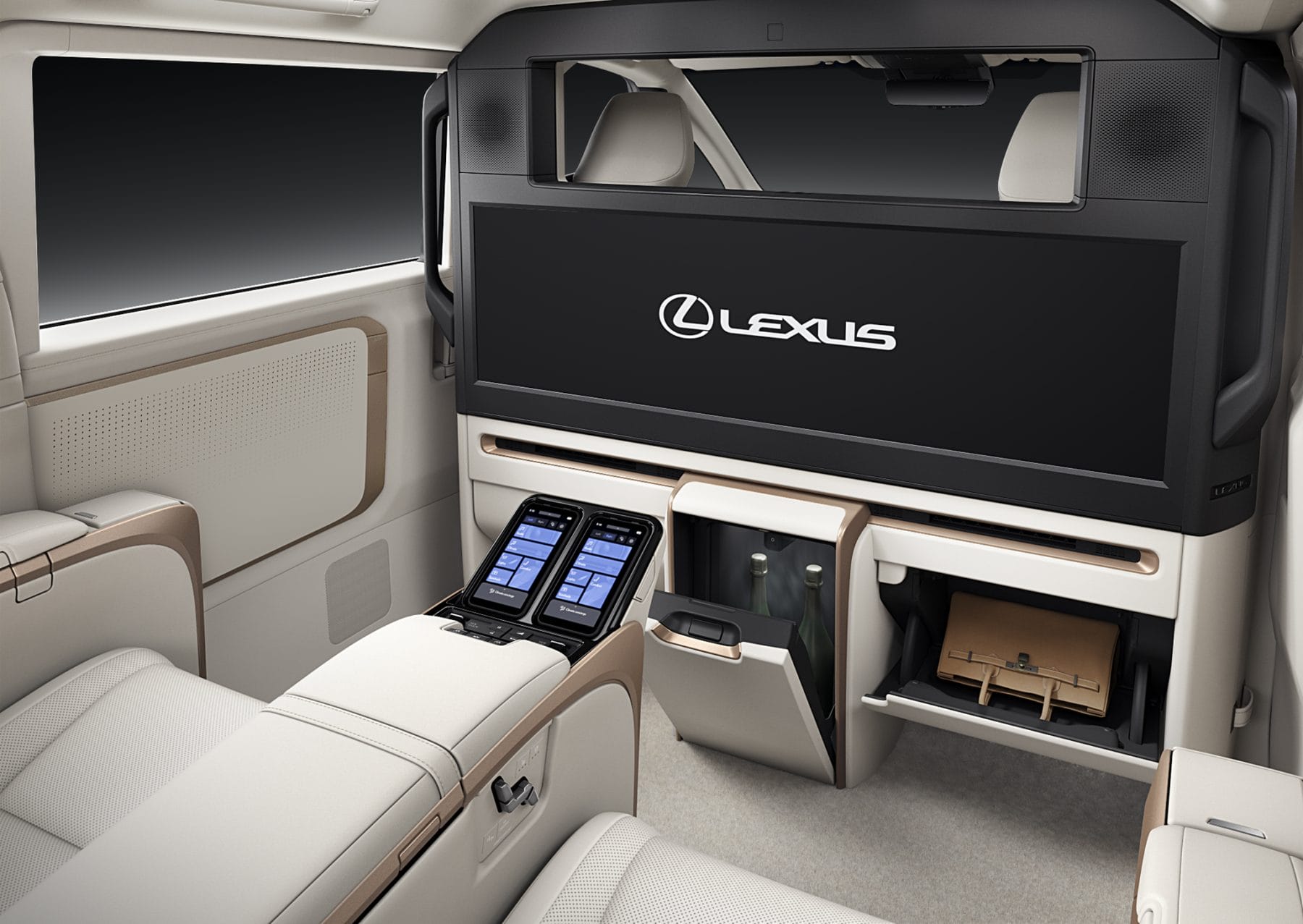 LM Comfort
Lexus Australia Chief Executive John Pappas said the LM will delight customers with the ultimate in comfort and a level of opulence never seen before in a luxury mover.
"With the LM our designers have taken omotenashi thoughtfulness and Takumi craftsmanship to unprecedented levels," Mr Pappas said.
"There is no Lexus like it, and almost certainly no other vehicle like it. LM is the ultimate expression of Lexus 'making luxury personal.'
"It is a great Lexus to drive but an even better Lexus to be driven in. Passengers will be hard to surpass the LM for the ultimate chauffeur-driven experience."
Lexus customers and guests attending Melbourne's week of fashion, fun and hospitality in early November surrounding the Lexus Melbourne Cup will be amongst the first to be pampered, with an impressive fleet of chauffeur-driven LMs heading to and from the Flemington track from November 4th to 11th.
Mr Pappas went on to say that Lexus dealers throughout Australia had been inundated with customer enquiry ever since the second-generation LM was revealed at 2023 Auto Shanghai in April, and subsequently confirmed for Australia as part of a global rollout to more than 60 countries.
"The reality is that demand will initially exceed supply for this vehicle by a significant margin, so we therefore need to manage customer expectations," Mr Pappas said.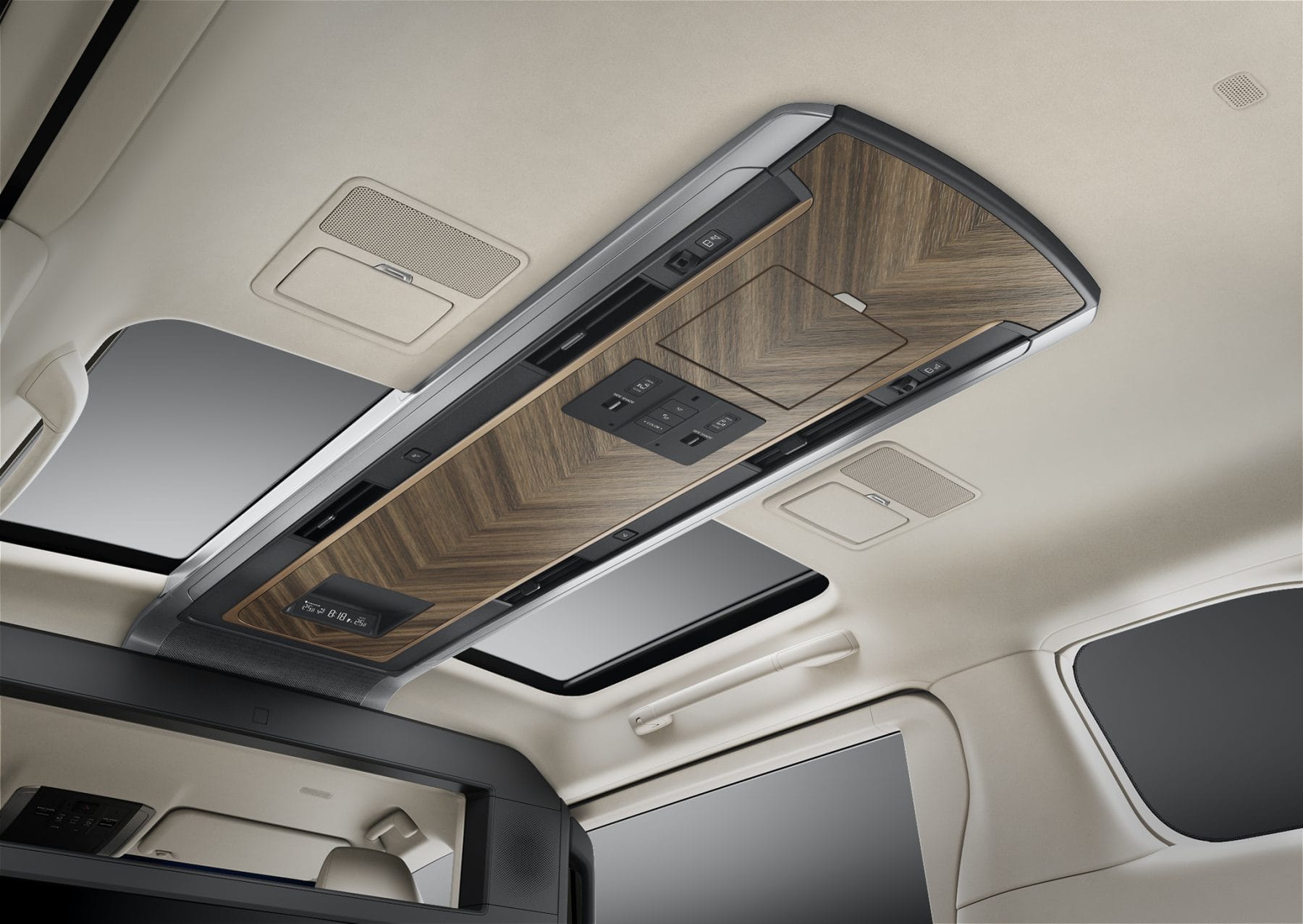 Lexus LM Pricing
| | |
| --- | --- |
| Model | Price1 |
| LM 350h 2WD Sports Luxury | $160,888 |
| LM 350h AWD Sports Luxury | $165,888 |
| LM 500h AWD Ultra Luxury | $220,888 |
1 Manufacturer's recommended retail prices provided for media purposes only. Statutory charges or other on-road costs not included. On road costs vary from State to State and can be found by contacting the relevant government authority. Optional colours or features at additional cost.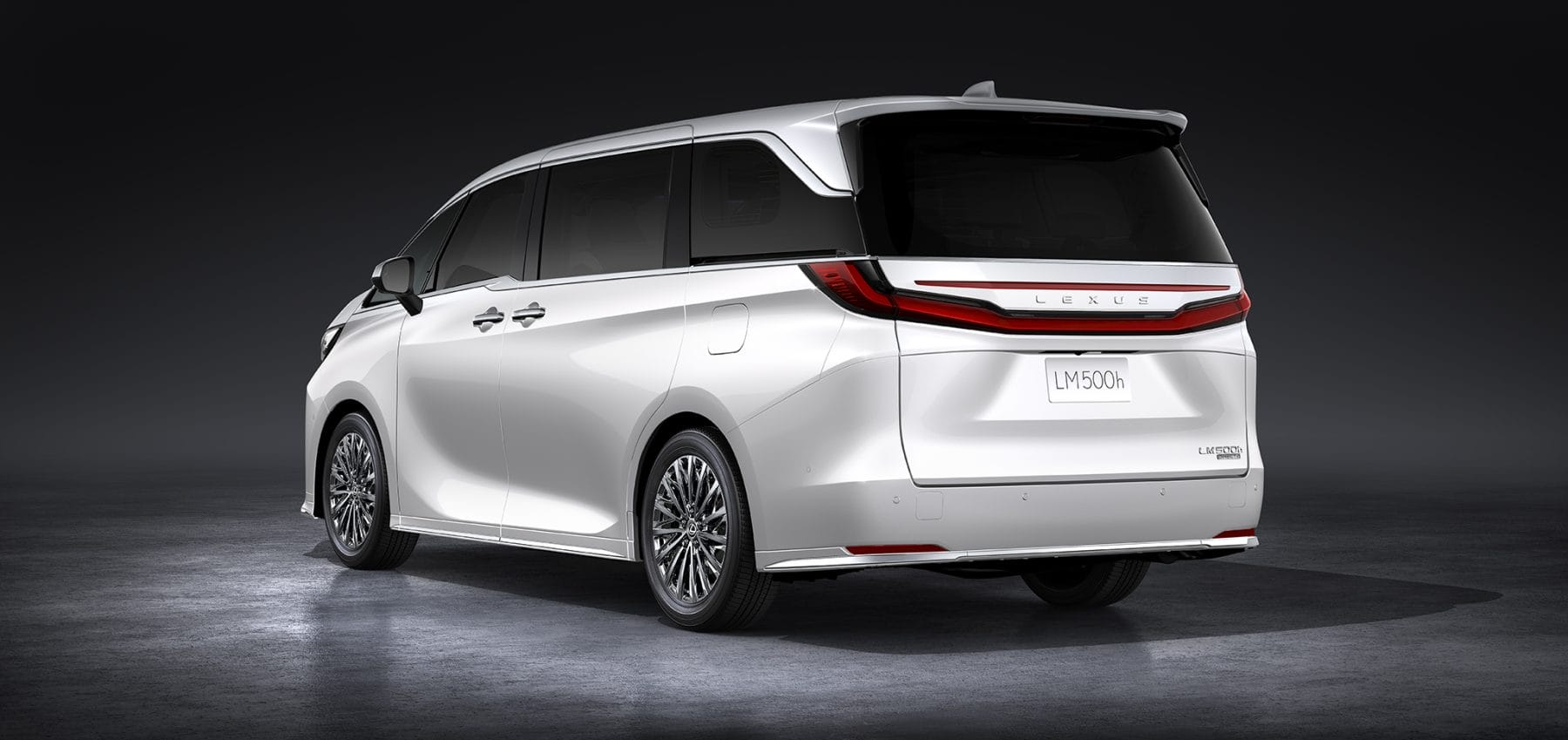 Radio Segments Motoring Minute
Motoring Minute is heard around Australia every day on over 50 radio channels through the Torque Radio network.
Motoring Minute has an average daily audience of over 550,000 listeners. They are also syndicated through various news sites around Australia.
Additionally Motoring Minute is also broadcast as part of Overdrive Radio Program. This can be found weekly on the Community Radio Network across Australia.