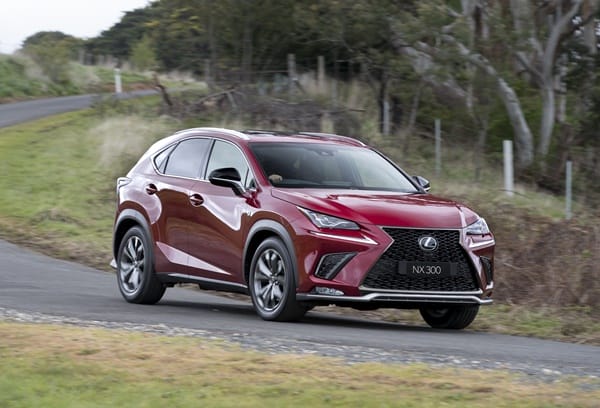 Lexus has come a long way in the relatively few short 30 automotive years it has been in existence. It has started with one model and now expanded to multiple models, has established itself as a prestige brand and is at the forefront of hybrid technology.
What has all this got to do with the latest NX update? Well everything really. The NX update speaks to the core philosophy of Lexus of "Omotenashi"
To Japanese, "omotenashi" means not just hospitality in the usual sense, but "something more akin to an elevated politeness that makes customers feel valued and respected".
The Lexus NX range is the top selling model in the Lexus stable accounting for some 37% of sales. YTD at the launch they had sold 2561, one more than last year and the forecast for the remainder of the year is strong.
The breakdown of sales is approximately 40% 2WD and 60% AWD. Of that about 65% is the turbo engine and 35% is the hybrid version. Model split is 52% Luxury, 32% F Sport and the rest 16% Sport Luxury.
This is important because in the new line-up there is a 2WD version of the F Sport, so those splits will probably change. The new line-up includes both 2WD and AWD versions of the Luxury and F Sport in both 300 and 300h versions but the Sport Luxury remains an AWD only proposition.  Pricing ranges from $54,800 MLP for the 2WD Luxury through to $76,300 MLP for the Sport Luxury 300h version.
So what has changed in the update? When you're dealing with your bestselling model in a reasonably conservative segment, I guess you make the most of carefully planned changes.
The first thing is that all models will now be called NX 300 or NX 300h, not sure why considering it is powered by a 2.0 L motor. But it makes it simpler. The engines remain unchanged.
The next most noticeable upgrade is a fresher external look. There is refreshed design both front and rear with slightly longer, 5mm, overhang front and rear. All models have new headlamps, new front grill, bumper and new LED combination lams at the rear. These and other cosmetic changes have made the NX slightly more refined in appearance.
Surprisingly the NX exterior looks seems to polarise people. They seem to like it or not. I fall into the category that feels the NX looks pretty good.
All NX models are offered in a choice of nine exterior colours, including F Sport exclusive Cobalt Mica and White Nova.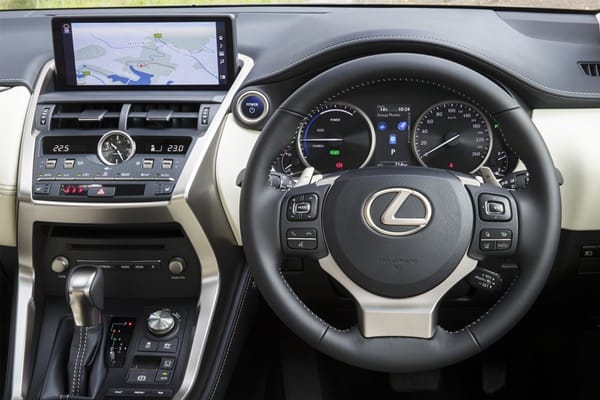 Lexus has also refreshed the interior as well. In addition to the larger 10.3 inch display audio screen, the list of refreshed components in new NX includes the meter display, air-conditioning control panel, clock, palm rest for the Lexus Remote Touch Controller, Drive Mode Select switch and power-window switch.
Model specific changes include top-of-the-range Sports Luxury now having heated left and right rear seats with heater switches on the end panel of the centre console. Interestingly the exterior power mirrors on Luxury variants have been further refined, adding reverse-linked tilt and electrochromatic functions, and Blind Sport Monitor indicator.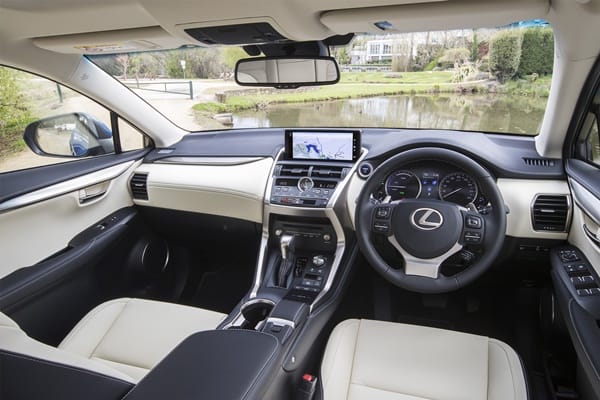 There have been improvements to the superb Mark Levinson audio systems as well as detail changes to refresh the switches, analogue clock etc.
There are now six interior colour choices for Luxury grade, the same range offered in Sports Luxury. The new colours are Dark Rose, Ochre, Rich Cream and Black/Alabaster, while Lexus NX F Sport also has new colours – F Sport White, F Sport Flare Red and F Sport Black/Tuscan Sun.
In a corporate styling initiative, all F Sport models have Black rear-seat trim, regardless of the interior trim selected.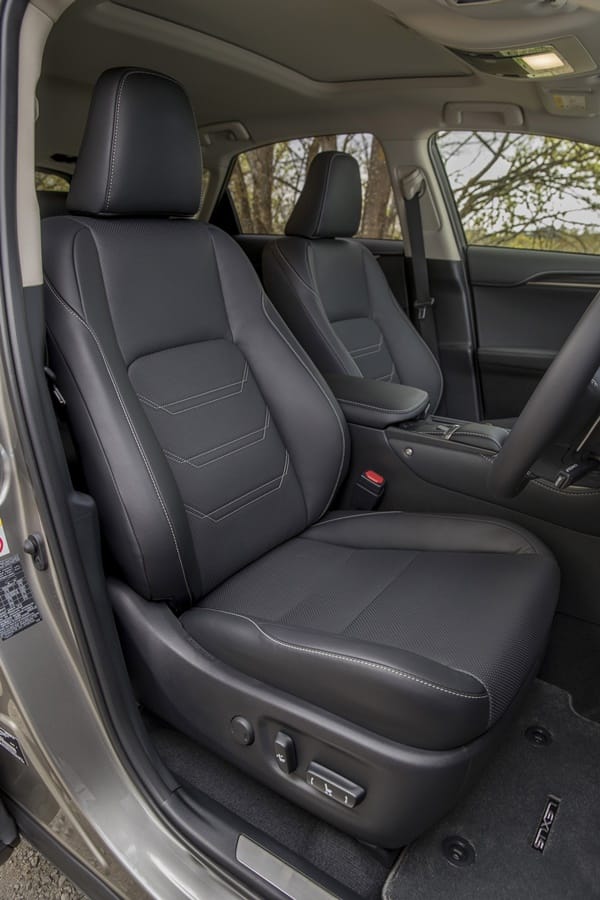 In a strong statement move Lexus has now fitted the Lexus Safety System+ to all models. Lexus has also standardised the steering-wheel switches, including Lane Departure Warning activation/deactivation and distance adjustment for the All-Speed Active Cruise Control.  Lexus has also included across the range the additional safety feature of Trailer Sway Control.
Other functionality improvements include more accessible switches for BSM and AHB as well as the clearance sonar and Pre-Collision Safety System switches are now accessible within the 4.2-inch TFT full-colour Multi-Information Display (MID).
In addition, the MID now has a digital speedometer, which I like. Lexus has also improved the visibility of the HUD.
I have never been a big fan of the Lexus Remote Touch function system. It seems to me a little fussy, over sensitive and awkward. However Lexus have improved the system and they claim it now offers improved interface, smoother tracing and more refined visual appeal. To be honest on the launch drive I didn't play with the system, so a more in-depth review will have to wait, apologies.
Underneath the revised NX, Lexus has made improvements to the suspension geometry and damping systems. The Adaptive Variable Suspension on F Sport and Sports Luxury models has been upgraded, and now has 650 switching levels (up from 30) to provide continuous damping adjustment over varying surfaces.This has served to make the already quiet and smooth riding NX even better.
We recently reviewed the NX 2OOt in AWD format and it is a previous winner of its category in the prestigious OzRoamer COTY Awards. The NX 300 has again been nominated for the COTY for 2017 and we will reserve detailed drive impressions until we have an opportunity to test under COTY conditions.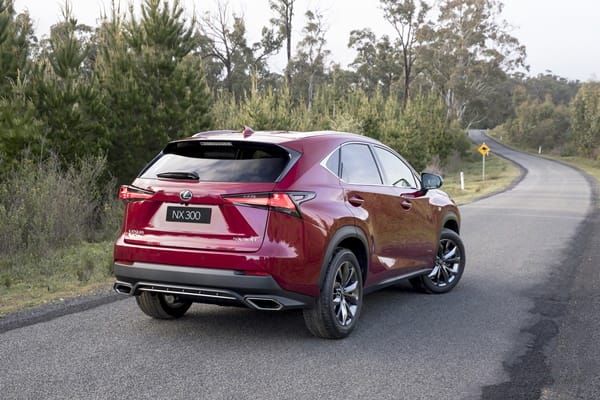 Lexus has provided more sophistication, style and features across the range for only marginal price increases, thus improving value for money. The Lexus NX has been an important vehicle for Lexus and one that certainly, in this writers humble opinion, deserves it sales success. The revised NX has only made a good product even better.