Kia Cerato comes in 4 models, the S, Sport, Sport+, and GT, with red bits.
What has the new Cerato got over the old model?
Cerato keeps the 7 year warranty.
Kia took and gave it a new grille and lights, red highlights and new light for the sedan.
There is a new badge too. Kia decided the old badge was old Kia, and a new completely flat badge was new Kia.
Engines and transmissions were carried over, the inside is more or less the same, but Cerato looks a little prettier.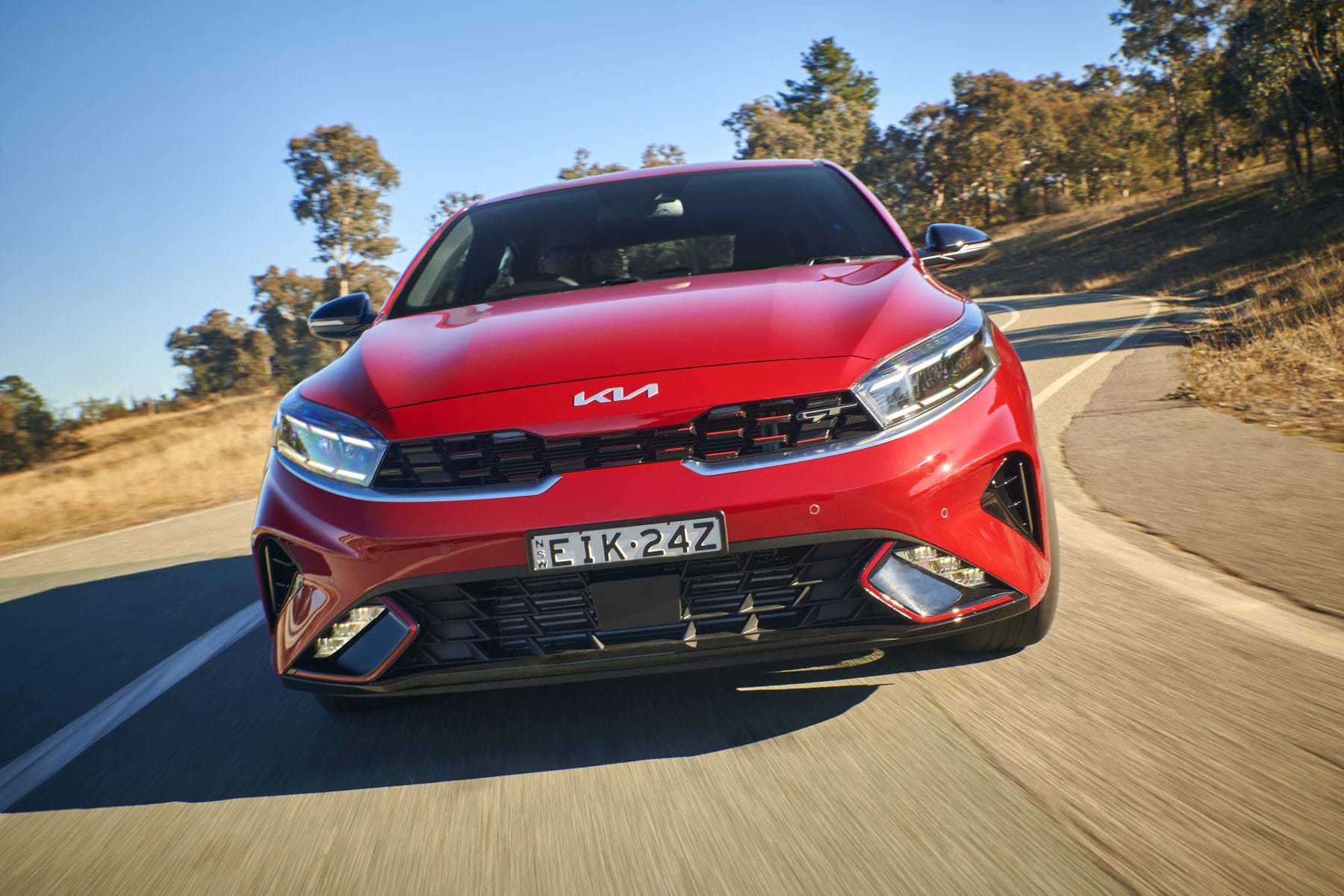 Then we come to ride and handling.
Therefore, Graham Gambold not able to give it his usual attention. The more pedestrian Ceratos kept last year's settings, but the mighty GT is much sharper, and that's all there is to it.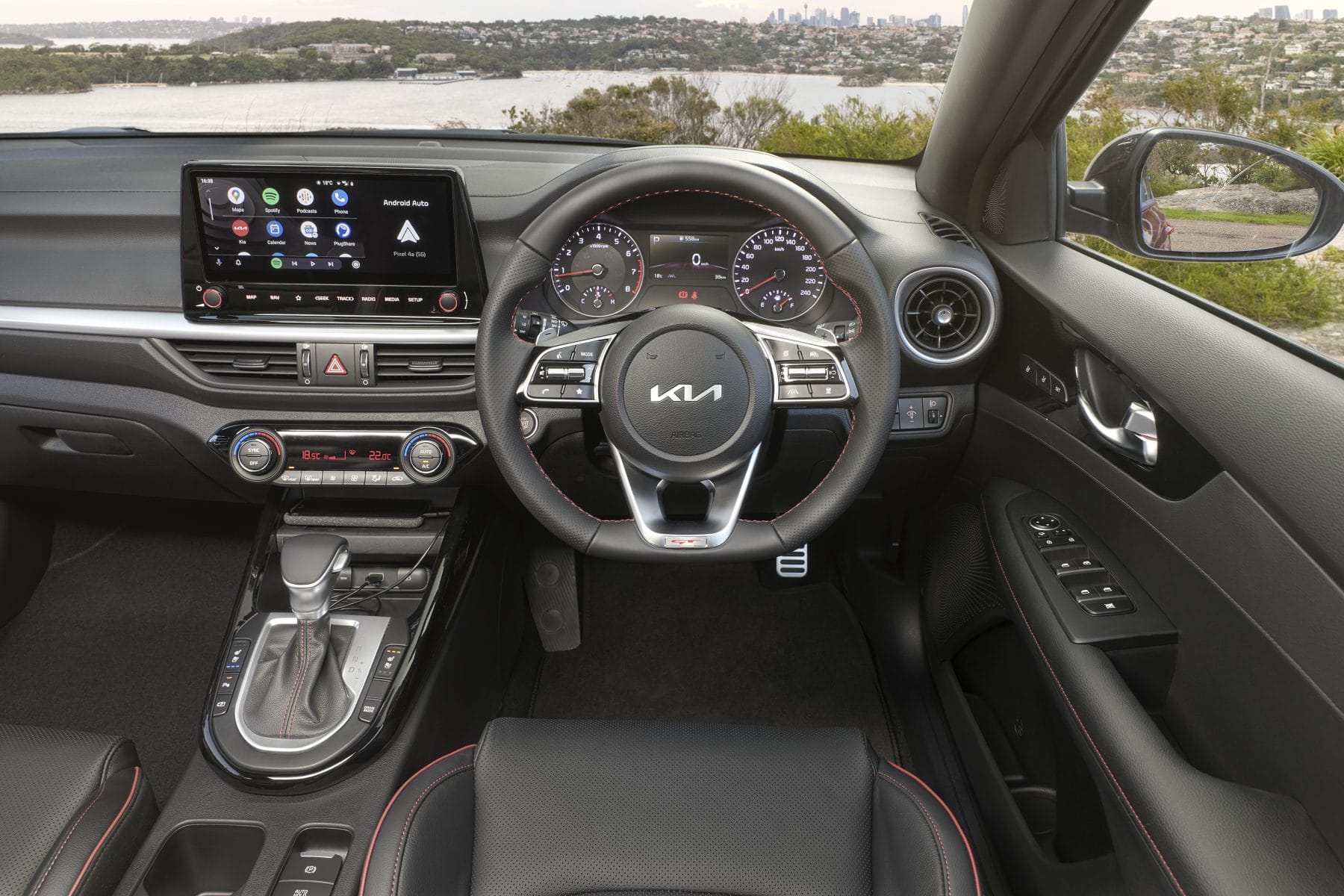 Is the Cerato Cabin different?
The interior design still feels current, despite being 3 years old. Kias now have wireless CarPlay, but only in the base model S. Models with navigation have wire CarPlay only.
The sound system is decent, and displays on an 8" screen. All other Ceratos have a 10.25" screen with navigation. That means, no wireless CarPlay because Apple demand their maps be the dominant maps. I mean, you just wouldn't make this shit up right?
The centre console houses a new new electric park brake with auto-hold. It will turn the brakes on every time you stop at lights.
Space is adequte for 4, but the rear seaters are going to want to keep their feet out of the way of GT's sliding seat.
The boot has enough space under the floor for a full-size wheel, which is an option over and above the standard Space Saver.
Before we head out on the road, I had to mention this: Cerato has a fully digital dash, but only if you live in Korea.
How does the New old Cerato drive?
Lower models are the same as last year's models, but the GT is a little sharper and a touch softer.
The 150kw 1.6 turbo keeps its 7-speed dual clutch automatic. It still drives the front wheels, but is less firm, especially in corners. Steering feels lively, and the brakes are responsive. The seats are comfy, and they're heated and cooled too on the GT. They're covered in bleather, and the driver gets power adjustment. It means it will slip back out of the way when he wants to get out.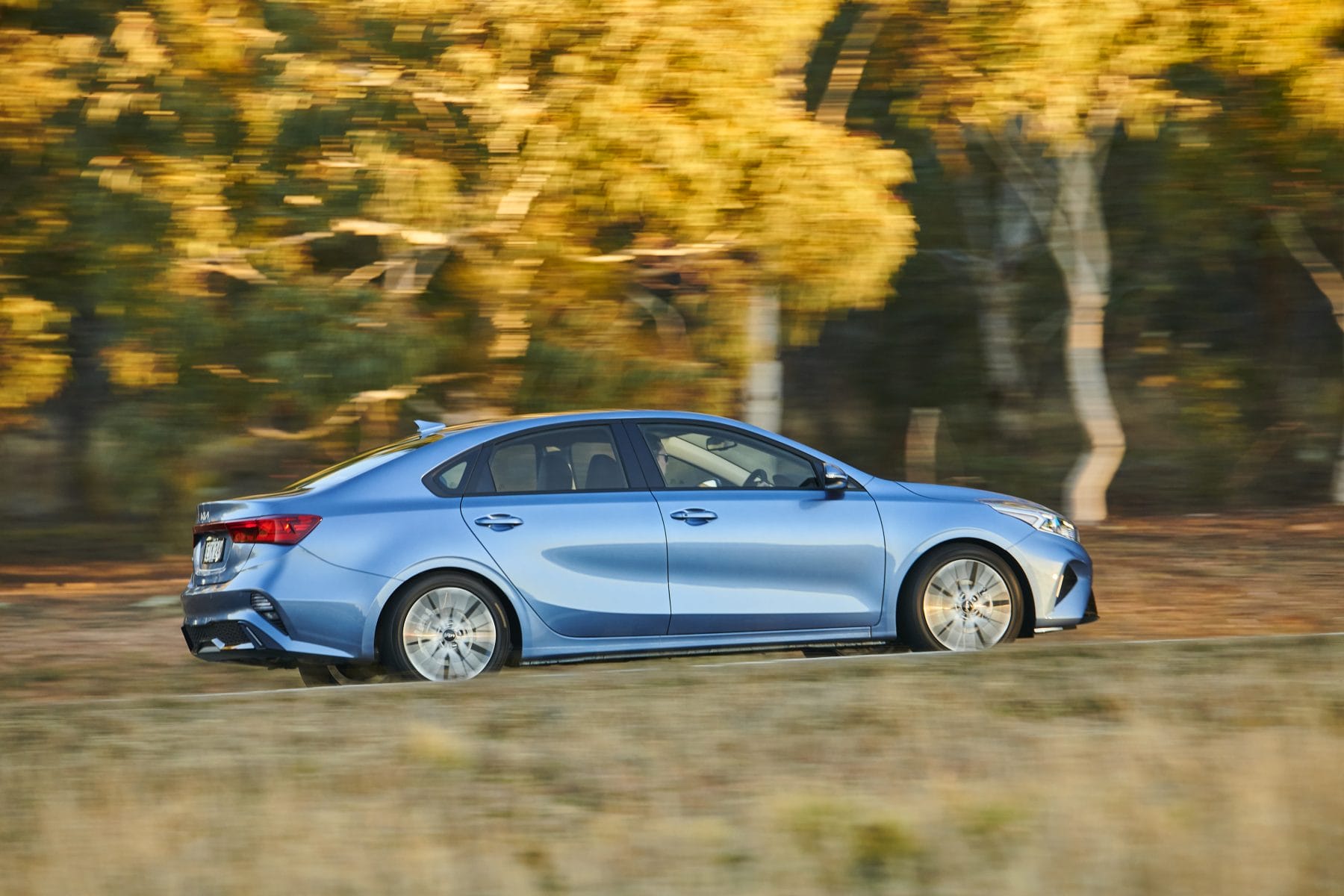 The Drive.
We set off on a cold winter's day, touring through the Southern Highlands We took turns and twists, with long straight stretches of Australia's best. Tarmac varied from billiard table, to pot-holed mess.
The punchy engine feel frisky, making Cerato GT seem far more expensive than it actually is. With 150kw, it is fun at all speeds. And, at 36 grand and some change, you can drive away cheaply, with a 7-year warranty.
Ride and handling are 1st class, for the price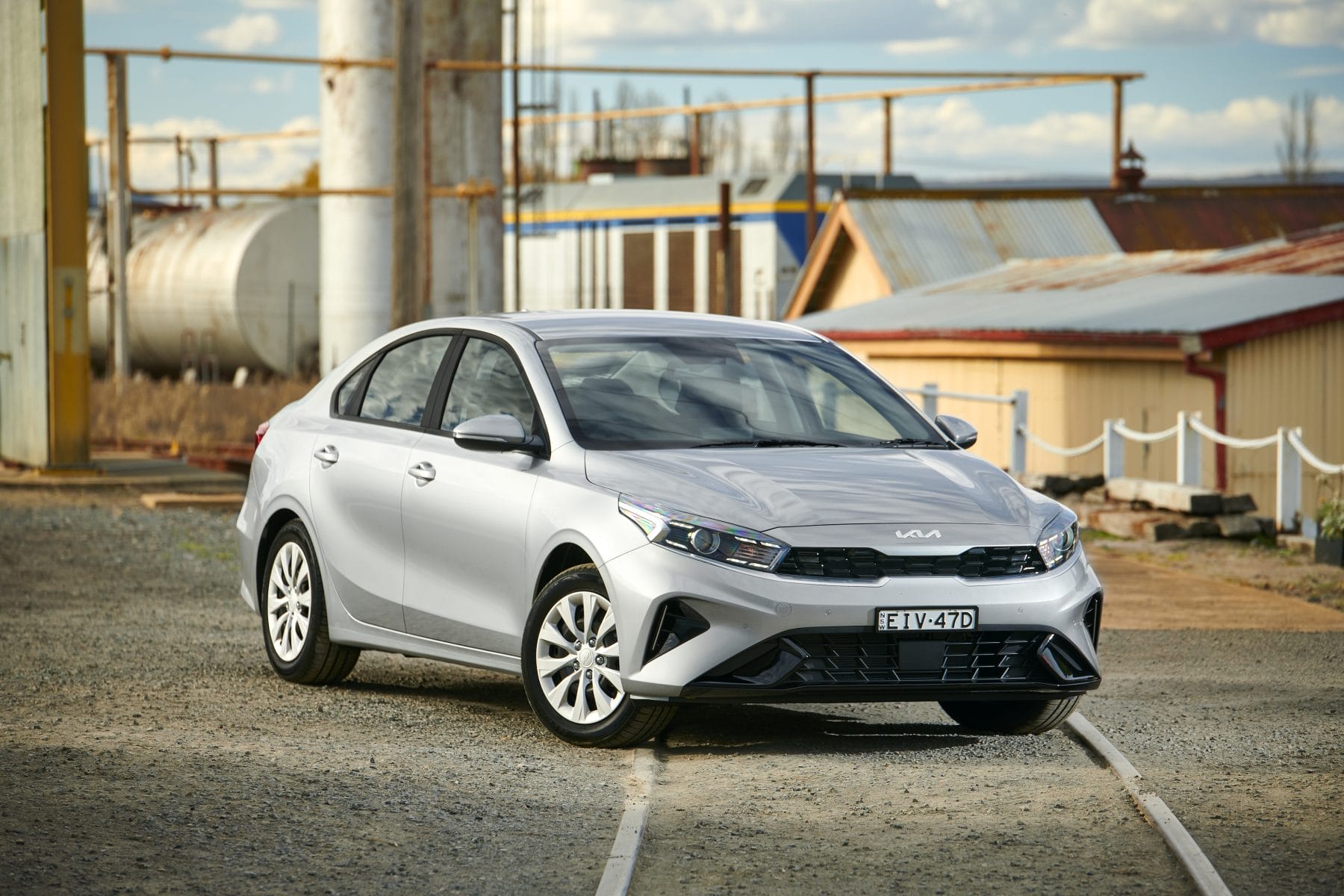 Conclusion:
Kia has done a brilliant job by not messing with their top seller. Cerato still looks pretty, goes well, has lots of gear, and has a 5 star ANCAP.
I love Cerato. It is fun and unpretentious. It is full of stuff, good to drive, is reasonably priced, and has the longest warranty in the business. While others may have 10 years, the last 5 years are only valid if you continue to use their workshops.
Price (Drive Away)
Cerato S 25,990
Sport $27,990
Cerato Sport + $31,690
Cerato GT $36,990
Premium paint is $520.
Drivetrain:
(front wheel drive)
2.0L 4 cyl, 112kw/192Nm, 6speed automatic
1.6L turbo 4 cyl, 150kw/265Nm, 7speed DCT
Econ: L/100k
2.0L 7.4
1.6L 6.8
CO2: gm/km
2.0L 167
1.6L 158