KIA Niro is Kia's first go at an EV range with the 2021 Niro KIA Niro EV, PHEV, and Hybrid local launch. Each model comes in an S and Sport variant, but neither are terribly sporty These cars are for those who like low CO2, eco-touring.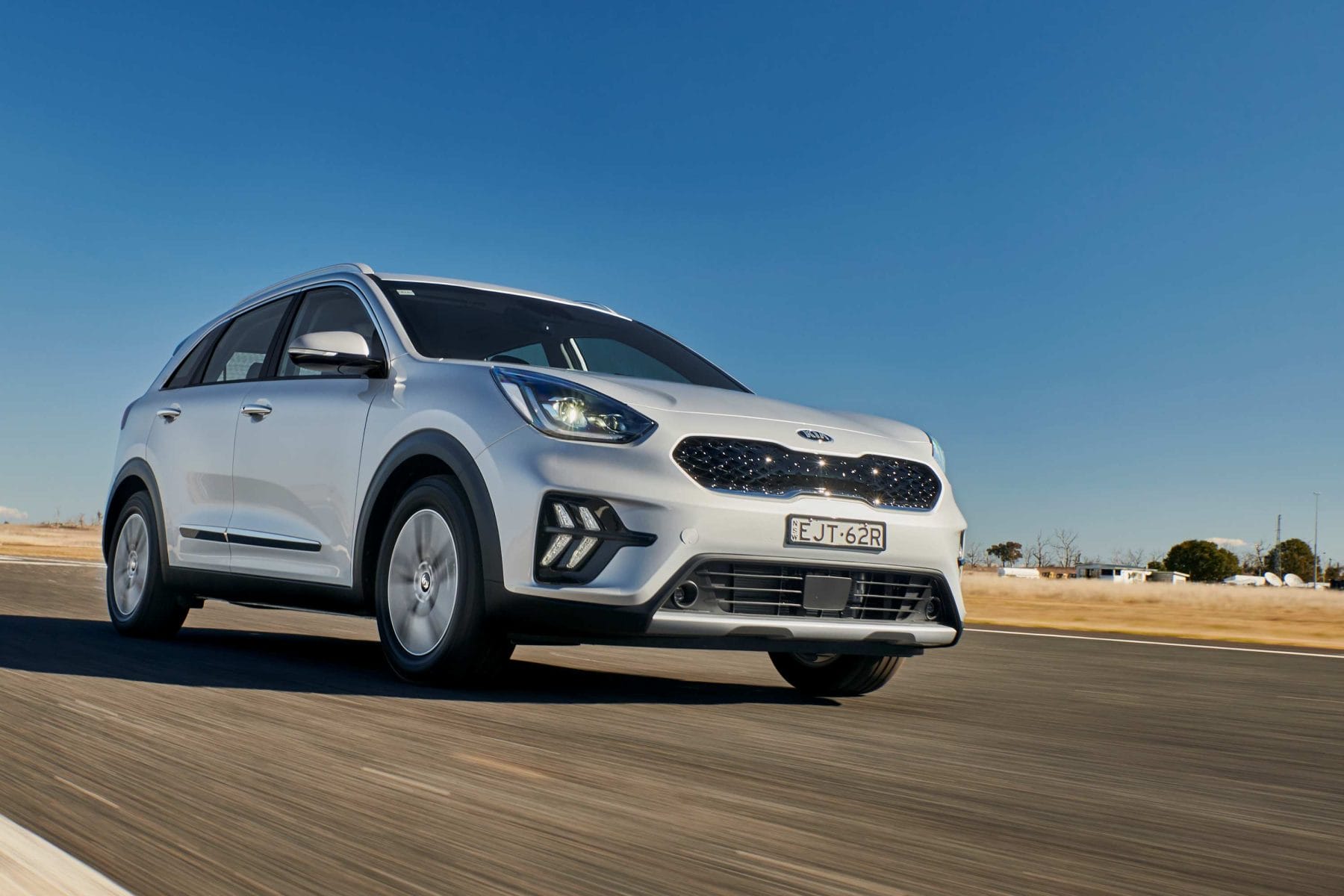 We've driven the Hybrid and PHEV over the last few weeks, so here are our thoughts:
Niro exterior:
Niro lacks the road presence of Sorento and Seltos. There, I've said it. Well someone had to!
Niro is front wheel drive its the familiar tiger-nose grille, and has a strong resemblance to the previous generation Sorento.
Sadly, only the Sport variant gets LED headlights.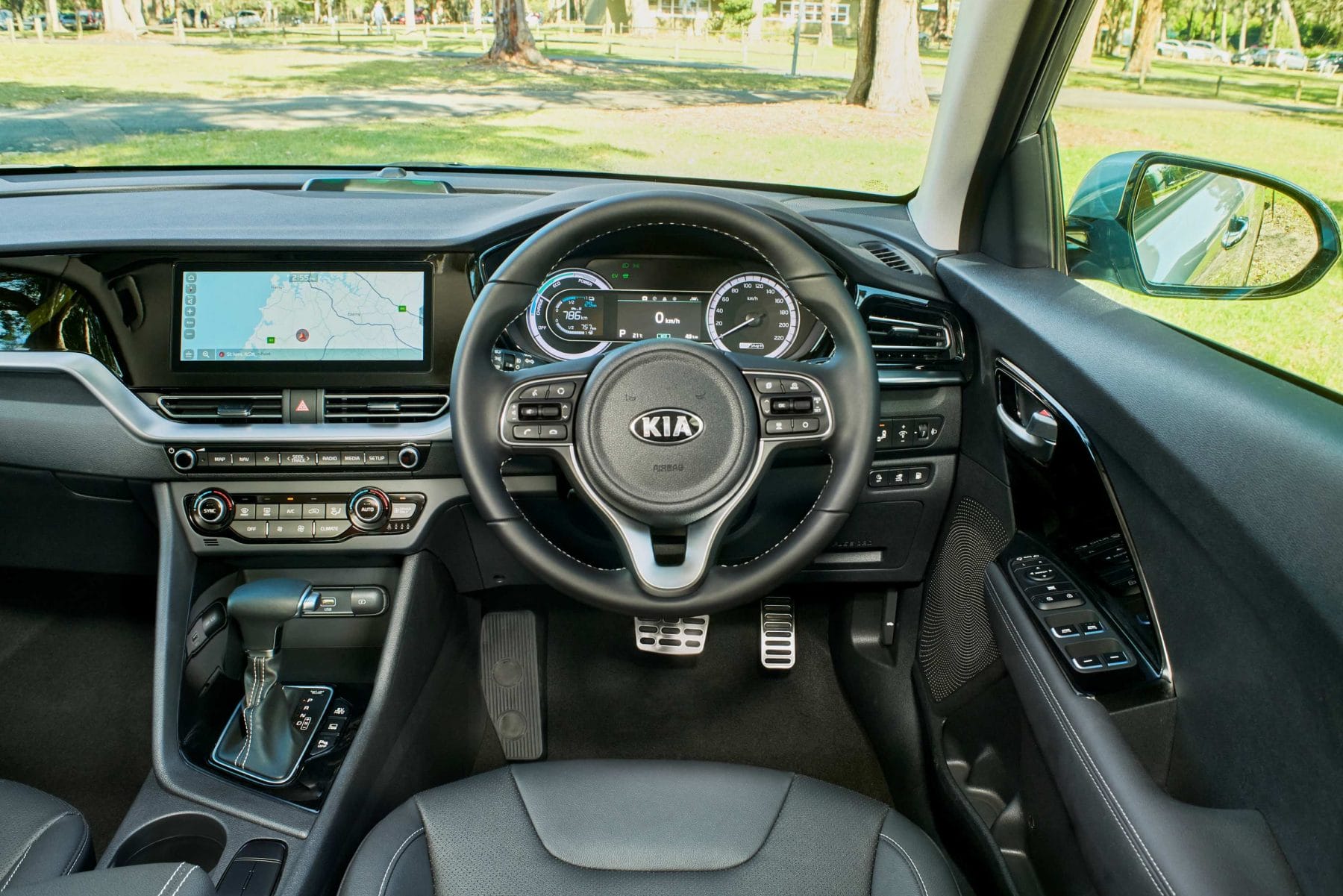 Niro Cabin:
Niro feels cosy, with mood lighting is adjustable to your favourite. The colour scheme is all dark and moody, intones of black and grey.
The infotainment screen sits flush with the dash. There is DAB radio, but the wireless Apple CarPlay has been a little moody. It also connects by USB, but occasionally the connection either fails.
Sound is very good as befitting a car of this price range.
Buttons and switches are backlit, and well laid out.
Interior space is well used with rear seat riders having enough room for shorter trips. Rear seat warnings appear on the dash to make sure you don't leave someone napping when they shouldn't be.
Niro Drive:
Ride is quite smooth. Like all cars with big batteries, there is a certain intangible feeling about them the handling.
Both the EV and PHEV have a small electric motor between the engine and 6-speed DCT. Power is 104kw and 265Nm, which is more than enough for city use.
Niro feels subdued, but slip the DCT in to Sport, and it really comes to life. The PHEV makes the best use of the stored energy. After the 50-60km of range depleted, the PHEV operates like a regular hybrid. Remember, hybrids charge themselves with relying on wall chargers.
Highway speeds make great use the driver aids such as lane assist and active blind spot monitor. You should plan overtaking by selecting the Sport mode in the gear lever.
A 6-Speed DCT is unusual in an EV, and is much preferable to the dreadful CVT we normally find.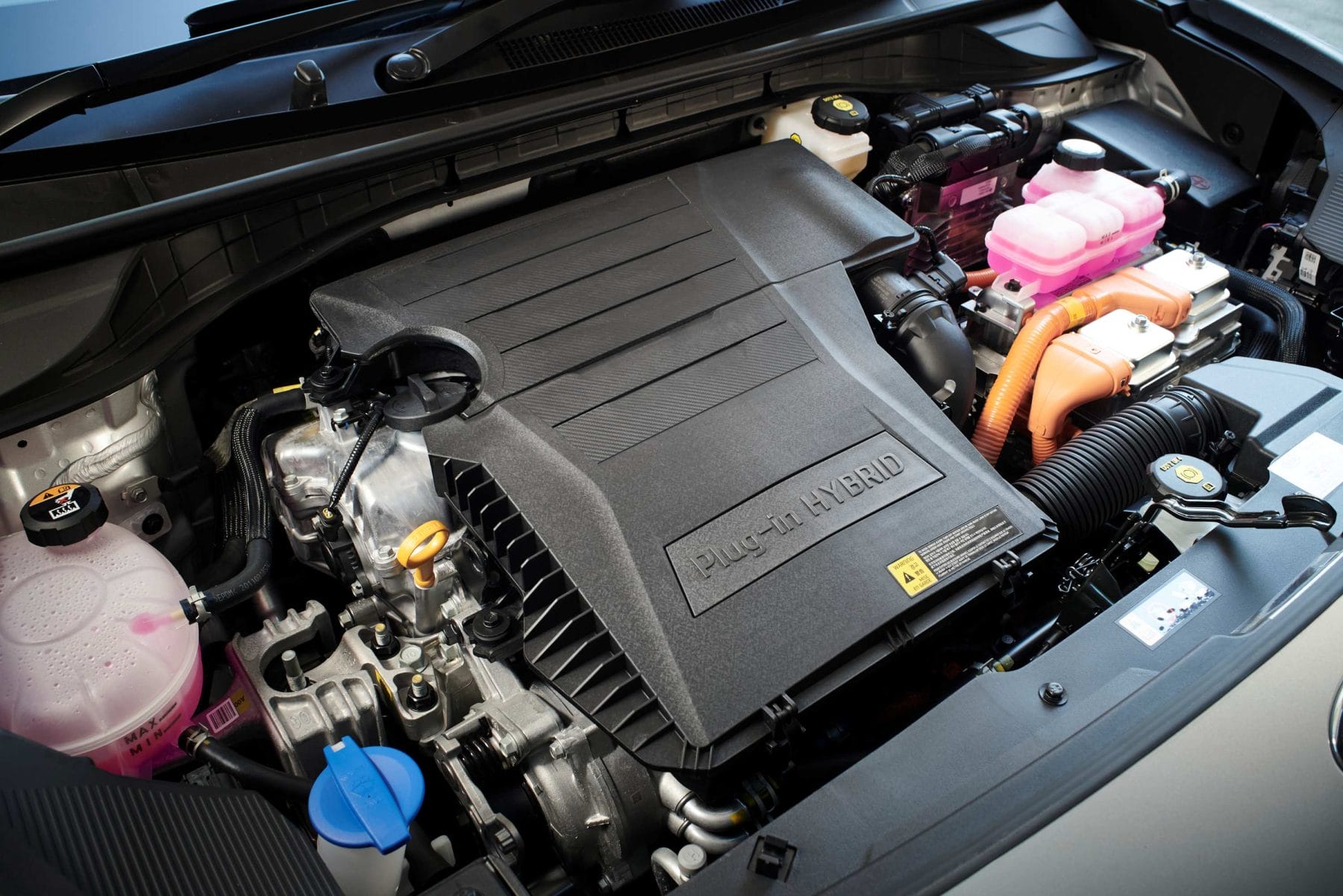 COVID prevented local tuning for this model. Instead, KIA has used the European/Korean tuning, which takes a softer approach. The new model is due in a year and will have Graham Gambold's sporty edge.
We mainly did  city driving, with only brief freeway speeds of 100kph. Niro is slightly noisier than Seltos or Sportage, even in EV mode.
Fuel economy is good, with 3.8L/100k for the hybrid, and 1.3L/100k in the PHEV. The latter no doubt includes regular wall charging. If a buyer charges each night, most of the time will be spent in EV mode. In that case, KIA suggests running the petrol tank down at least every 6 months.
As in most hybrids, excess energy is stored in the batteries to be used later.
Finally, there is a space-saver spare for the PHEV and hybrid. I have a strong aversion to repair kits which never seem to work.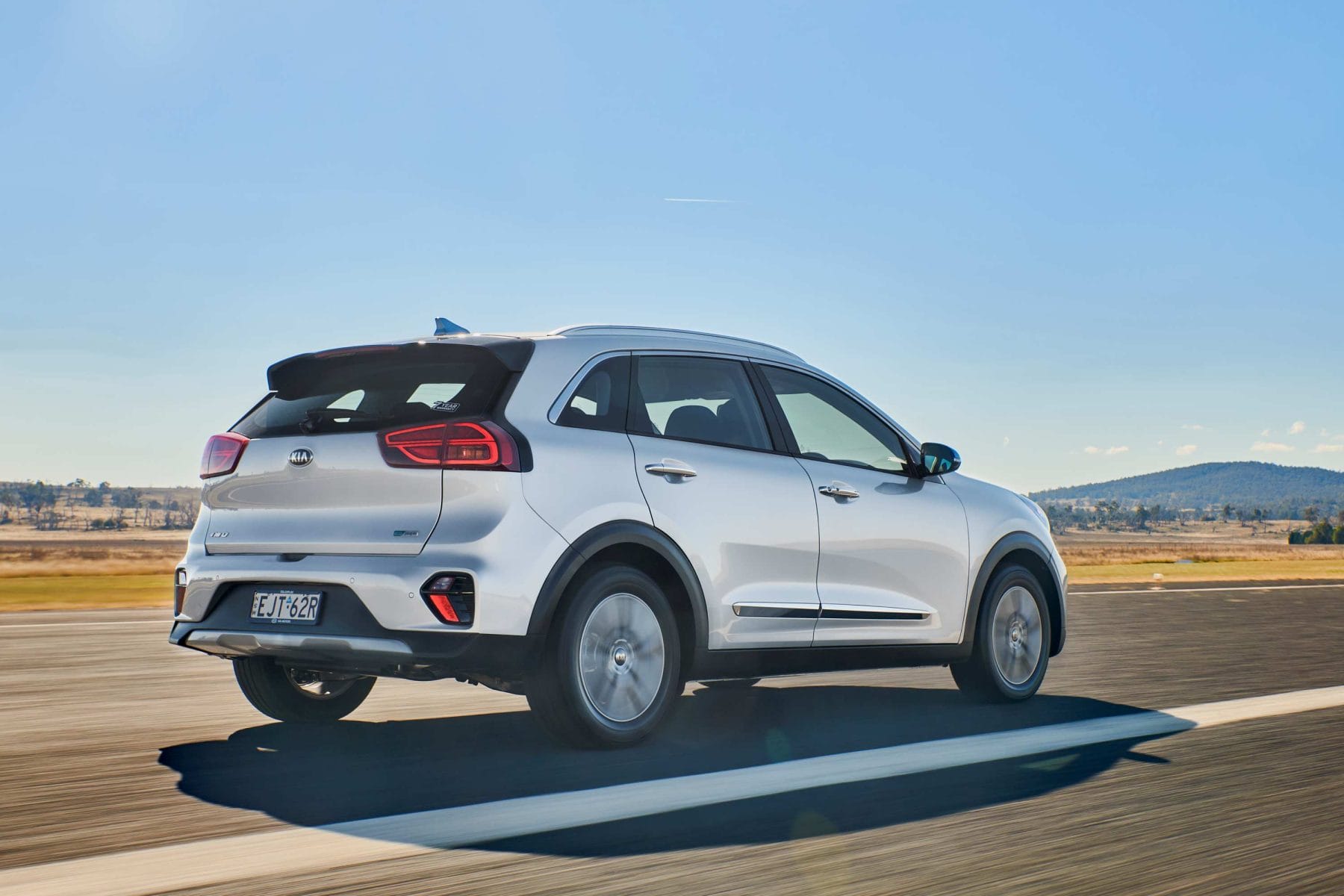 Conclusion:
With on-road costs, the EV tops out the range at $70,990 (in NSW) and that is a shedload of money. Our Sport PHEV is $53,990, which is $3,500 over the MRRP.
While Niro has a neutral feel on the road, we would like to try it with Australian tuning. We judged  the PHEV to be the best proposition and balance between price and performance. In an ideal world, the EV would not be $15,000 more.
Australian government is against any kind of zero emissions technology and will stand in front of it whenever it can. Most other countries in the developed world acknowledge the importance of reducing pollution of all kinds, but without Australian government help, Australian buyers will continue to pay the price of their negligence.
| | |
| --- | --- |
| Niro Pricing (RRP) | |
| Hybrid S | $39,990 |
| Hybrid Sport | $43,890 |
| PHEV S | $46,590 |
| PHEV Sport | $50,490 |
| EV S | $62,590 |
| EV Sport | $65,990 |