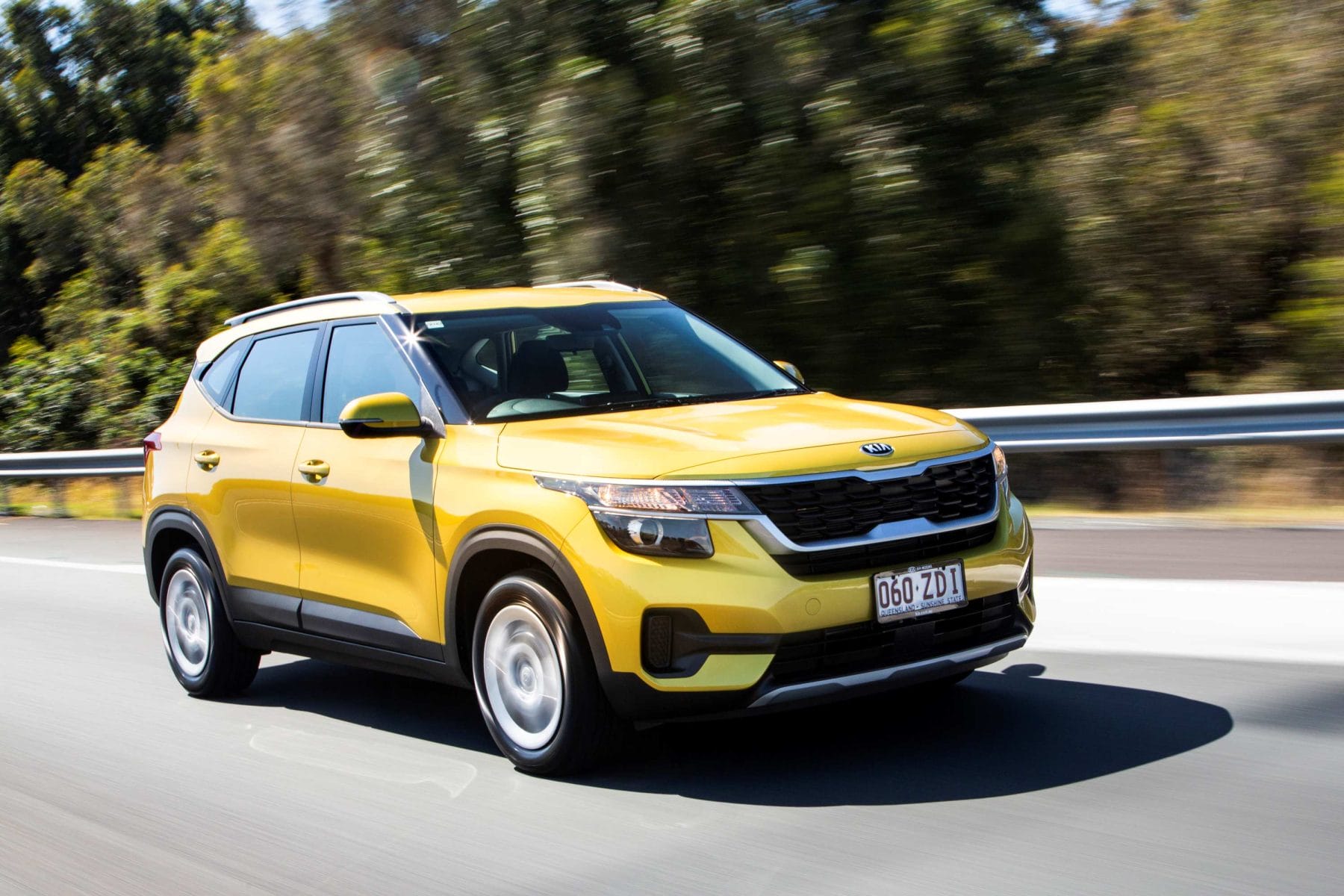 The Kia Seltos has been a much anticipated addition to the Kia range, finally allowing the Korean giant to enter the ever popular Small SUV segment with a compelling offer.
Anything but "small", the Small SUV segment is a favourite for modern Aussie buyers and they are spoiled with choice given the segment is hotly contested by many marques. So what does Kia's Seltos new offering bring to the segment?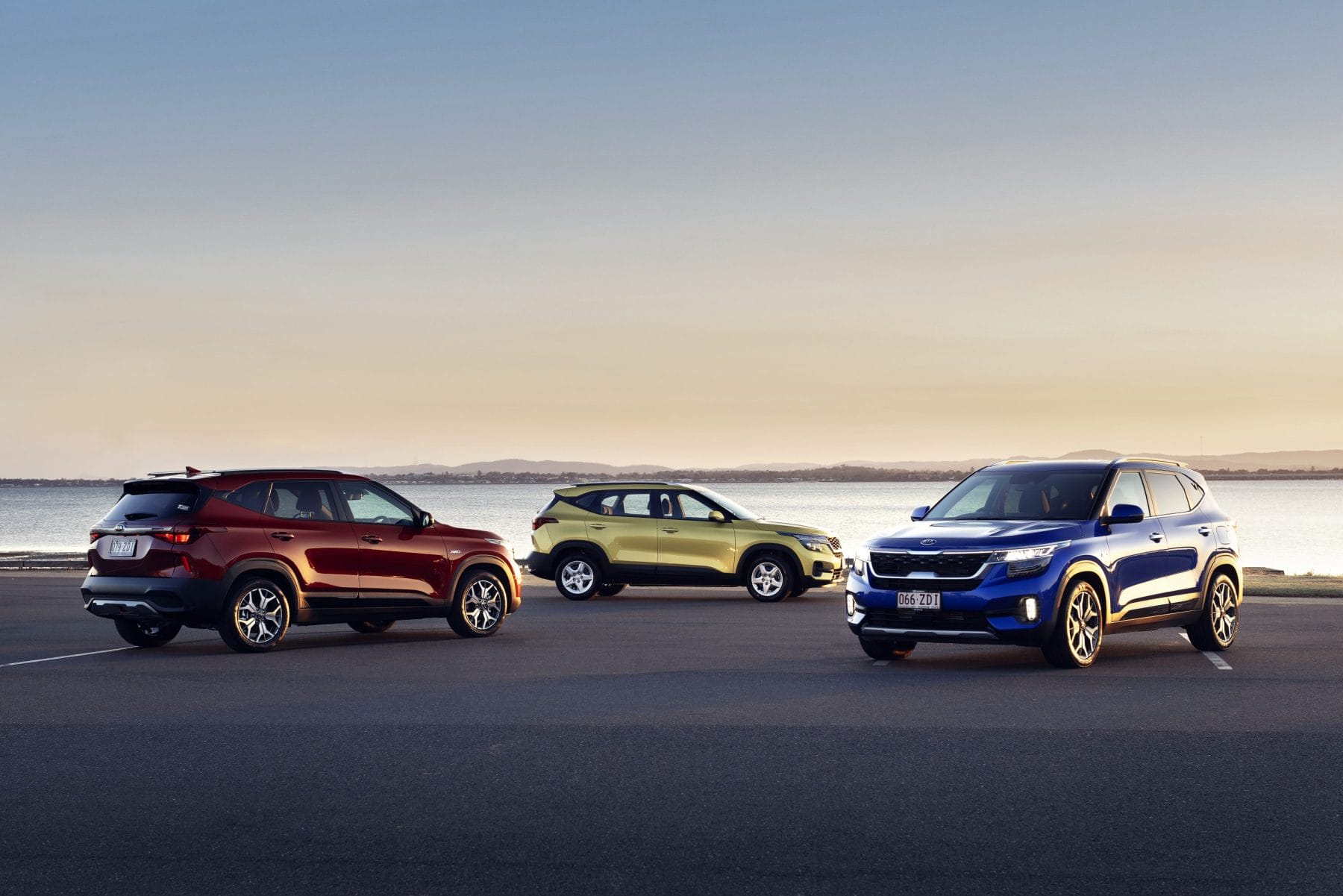 Kia Seltos Model Choice
A seven variant line-up (yes, you read that right. Seven. (It is a lot) offers buyers great flexibility to pick the spec level they are after, with the base S and mid-range Sport, both coming with an option to add a Safety Pack.
In an era where manufacturers are pairing down their variants (Kia included) it is an unusually cluttered line up. With that many options, it can be difficult to wrap you head around it, so let's try and simplify it for you.
There are two engine and drivetrain options – a 2.0L MPI Atkinson cycle engine paired with a continuously variable transmission (CVT) in 2WD and a 1.6L turbocharged four-cylinder coupled with a seven-speed dual clutch transmission (DCT) in AWD.
The 2.0L CVT in 2WD comes in three spec levels, some with safety pack options. These are: S, S with Safety Pack, Sport, Sport with Safety Pack and Sport Plus.
The 1.6L DCT in AWD comes in the Sport Plus trim as well as a top-of-the-range GT Line trim.
We had the opportunity to test the S with Safety Pack and the Sports Plus DCT, which will be the focus of our review.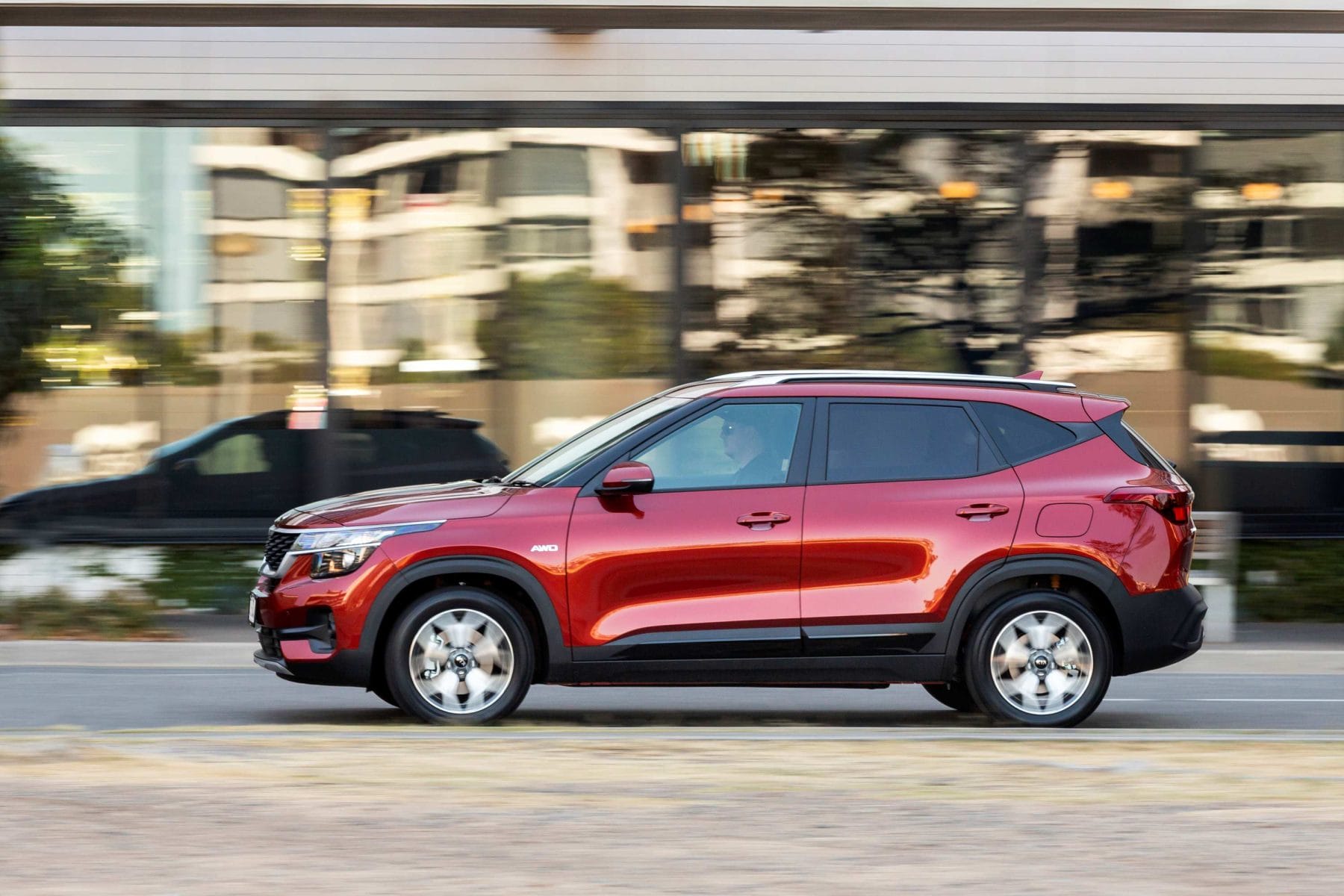 Kia Seltos Looks
There is no denying the Seltos sports an attractive exterior design. The front facade is reminiscent of the Kia Soul but mercifully the rest of the vehicle is less angular and a smoother, European-esque design flair has been bestowed upon the Seltos.
Sharp lines through the sides and towards the rear windows help keep it feeling modern and it's in the rear we see an edgy tail light design.
The entire Kia Seltos range comes with an unrivaled 7 year, unlimited km warranty and 5 star ANCAP safety rating. This is where many of the similarities end, so let's get down into the specifics of each of our test vehicles.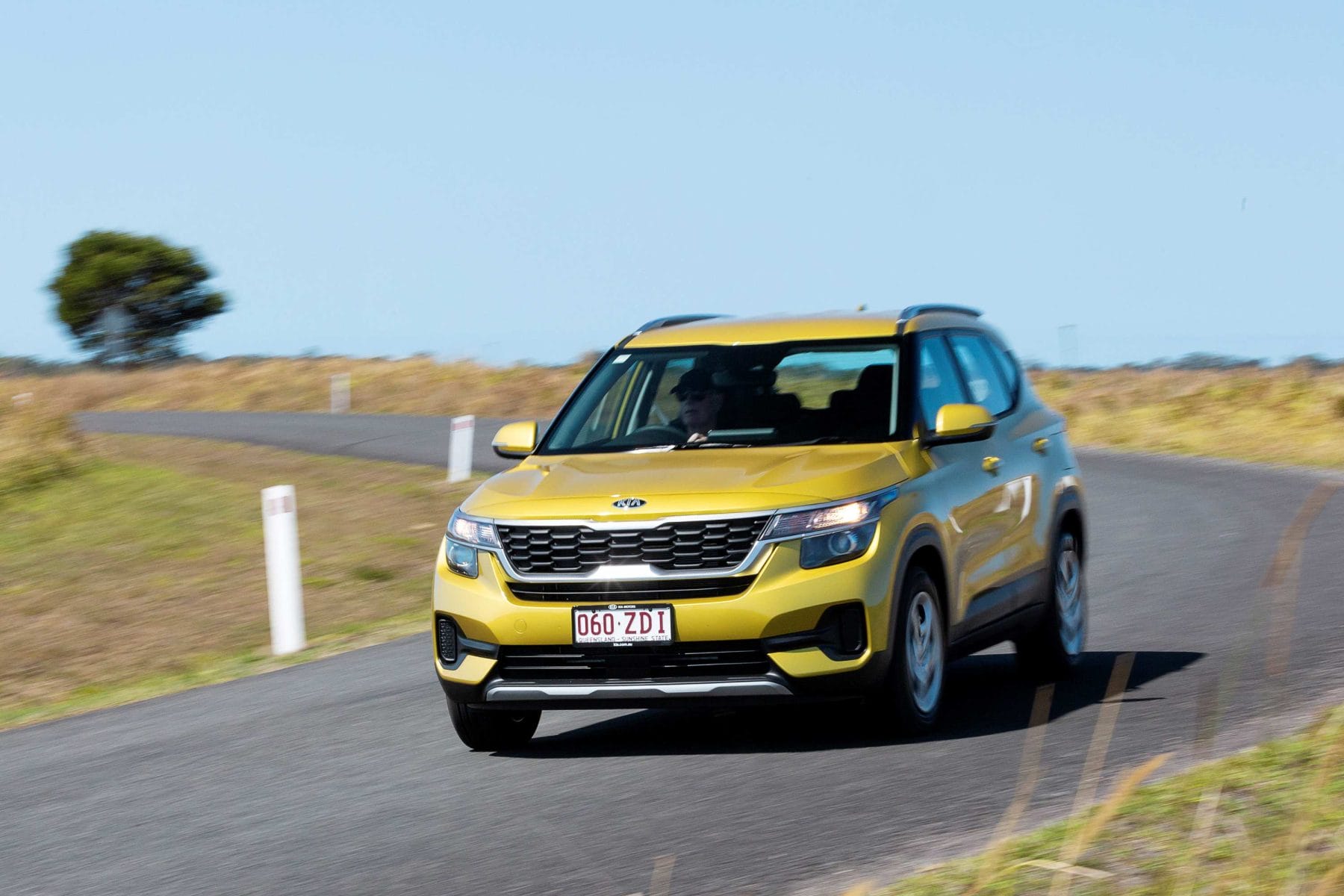 Kia Seltos S with Safety Pack
The Kia Seltos S with Safety Pack comes in at $25,990 + on-road costs, a $1,000 premium over the standard entry-level S variant. So what do you get in the Safety Pack for that extra grand?
Well, you get an electronic parking brake with auto hold, Autonomous Emergency Brake (AEB) with Forward Collision Warning System (FCWS) – cyclist avoidance (above the car and pedestrian avoidance in the S), Adaptive Cruise Control (over the standard cruise control in the S) and Driver Attention Alert + (DAA) over the standard Driver Attention Alert system in the S.
Kia's DAA system monitors driver steering inputs and driving patterns using cameras & sensors, and provides an audio-visual warning when careless driving is detected.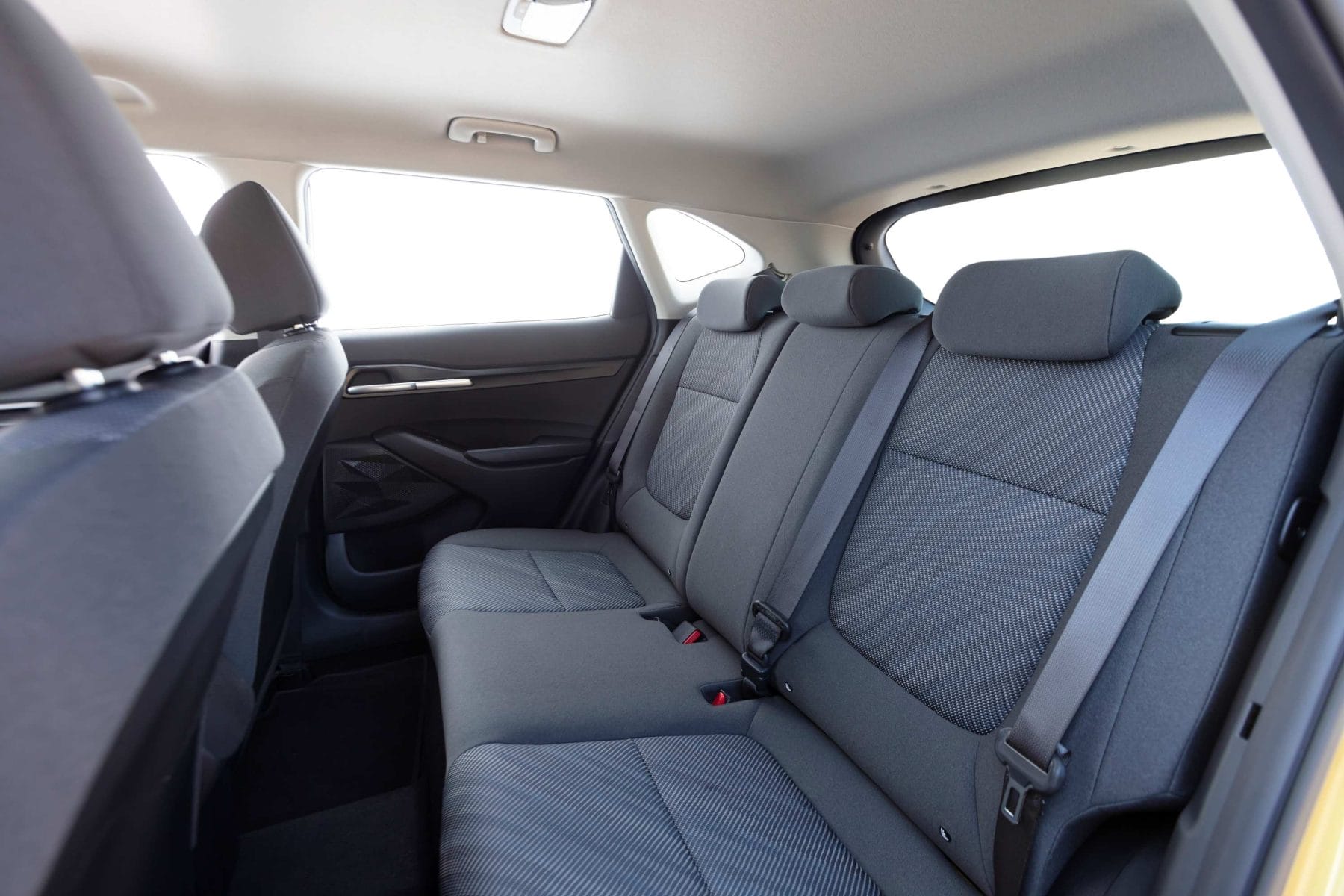 With the "plus" version in the Safety Pack addition, it also provides an audio-visual alert when the car in front has moved to notify the driver. You also get some spec upgrades including electric folding outside mirrors, outside mirror mounted side indicators and driver's window auto up & down with safety function.
So is the $1,000 safety pack option worth it? On balance, I'd say yes but truthfully, I'd like to see all the spec included as standard in the S and do away with the option packs.
What is included as standard safety wise is Anti-lock Braking System (ABS) with Electronic Brake Distribution (EBD) and Brake Assist (BA), Electronic Stability Control (ESC), Downhill Brake Control (DBC), Hill-start Assist Control (HAC), rear view camera with reverse parking sensors, lane keep assist, automatic headlights and 6 airbags.
It does miss out on front parking sensors, blind spot monitoring, rear cross traffic alert and lane change assist to name a few – all of which are available on higher grades.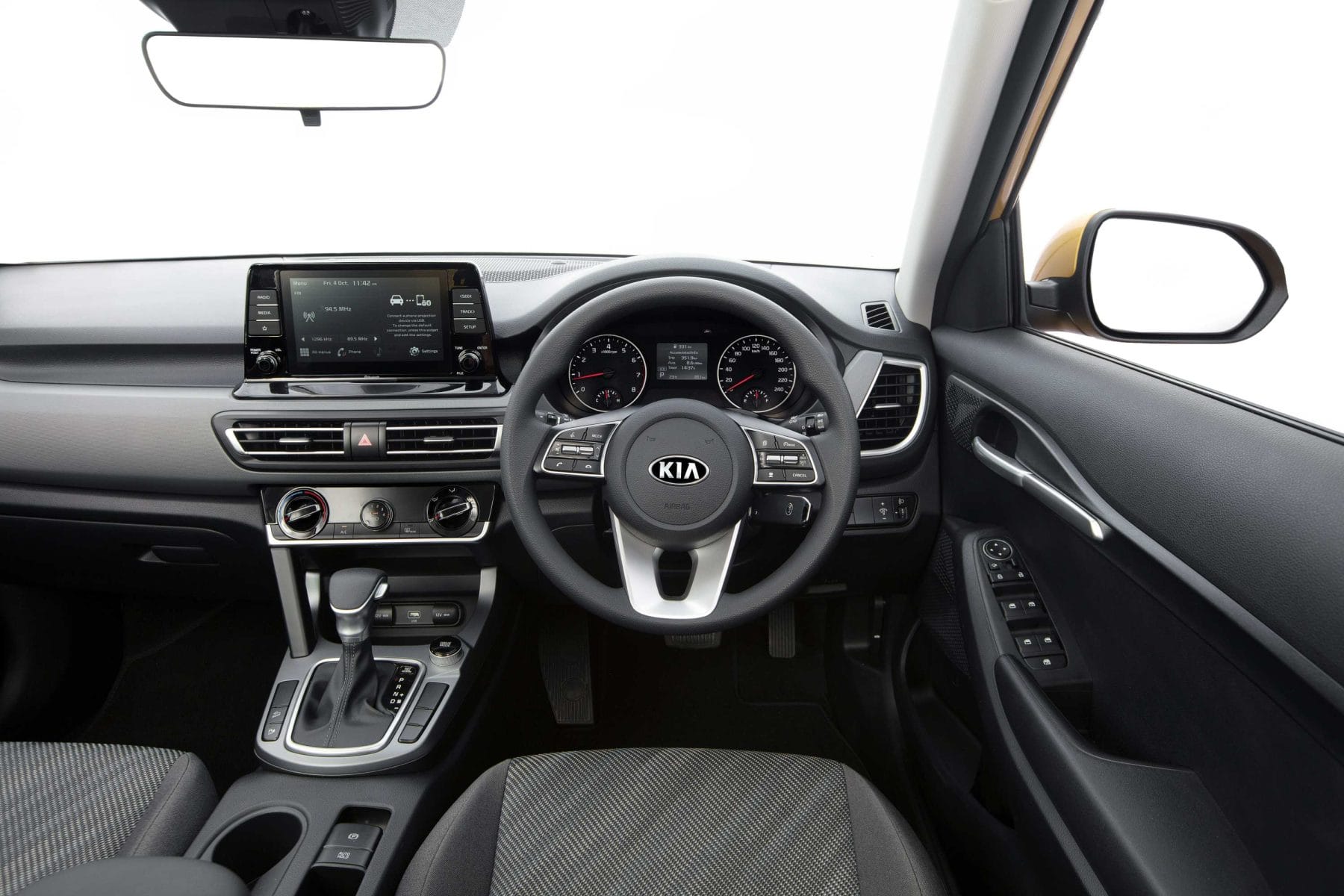 Kia Seltos S with Safety Pack Interior
The interior is comfortable and and stylish but I do take objection with the infotainment screen integration (or lack thereof) that Kia insists on. Protruding out of the dash like that always makes it look like an afterthought in my opinion, but that is just a personal design gripe and the functionality outweighs this.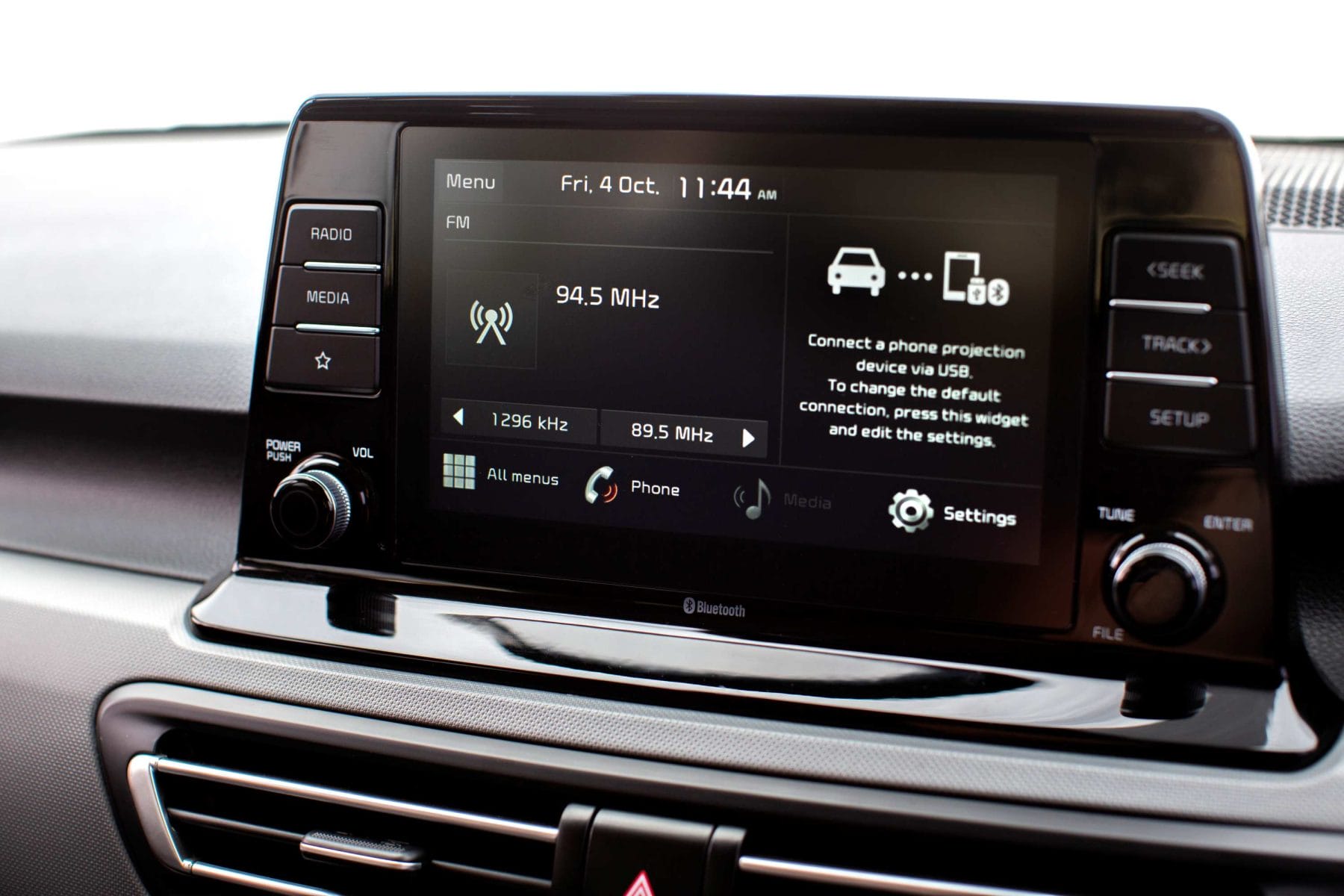 The Seltos S has an 8″ colour LCD touch screen with MP3 compatible audio player with AM/FM tuner (no digital radio or sat nav), USB and Bluetooth compatibility with Apple CarPlay and Android Auto.  You also get remote central locking with keyless entry.
Kia Seltos S with Safety Pack Driving Experience
Powering the Seltos S with Safety Pack is a 2.0L engine which produces 110kW of power @ 6,200rpm and 180Nm of torque @ 4,500rpm. Fuel consumption is stated at 6.8L/100km for combined and 8.8L/100km for urban driving.
Finding a comfortable driving position is easily achieved through a 6 way adjustable seat and information is easily available through intuitively laid out steering wheel controls and an information display in the instrument cluster.
The 2.0L with CVT was one of the easiest to drive vehicles I have driven in a long time. The car felt light to move but still firmly planted with direct but not heavy steering. I found it to be a thoroughly enjoyable drive.
Note the 2WD however felt good on the open road along back country roads and along the infamous Parramatta road. It obvious the attention to detail that the Australian Tuned suspension makes to the overall ride, handling and quietness.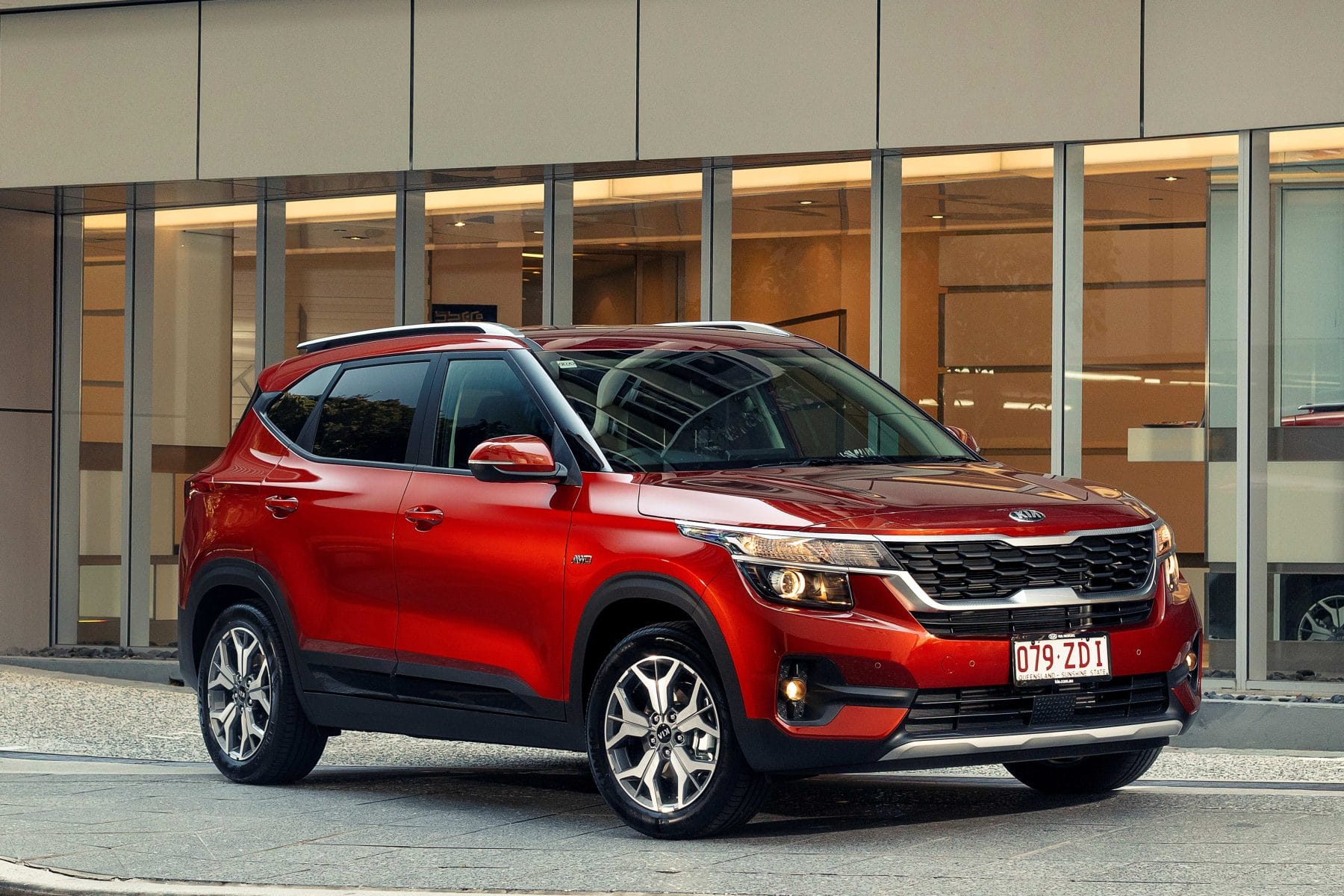 Kia Seltos Sports Plus DCT
Now let's turn our attention to to the Kia Sports Plus DCT variant which comes in at $34,990. It is worth noting that this is a $3,500 premium over the same spec level (Sport Plus)in the 2.0L CVT AWD combination.
The higher Sport Plus spec comes with all the safety acronyms and bells and whistles you'd expect (with the exception of Lane Following Assist, LED daytime running lights and LED front fog light), and fills the gaps seen in the base level S spec. You'll also benefit from smart key with push button start and remote start.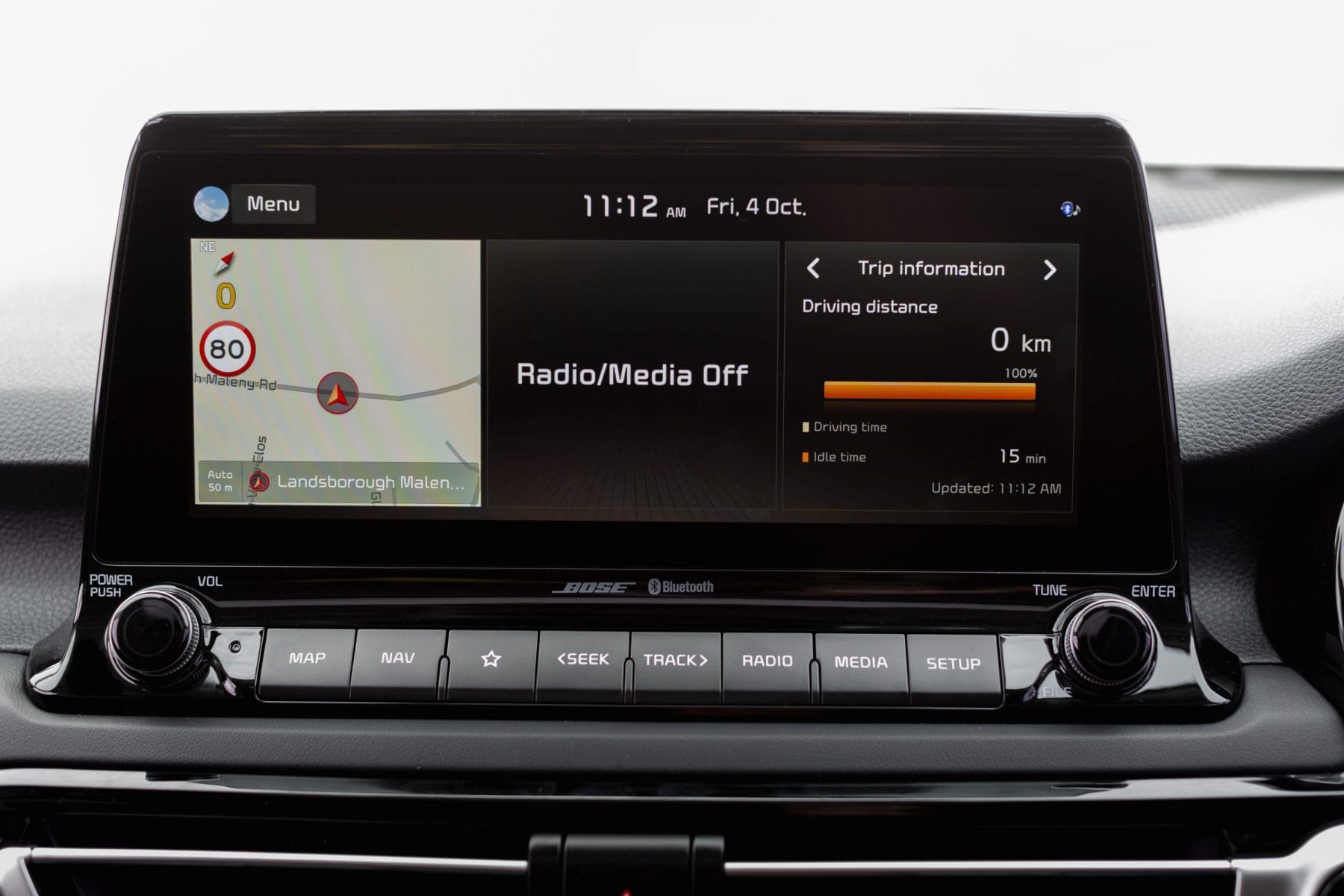 Kia Seltos Sports Plus DCT Interior
The upgrades continue as you head inside with a 10.25″ colour LCD touch screen with sav nav, MP3 compatible audio player with AM/FM tuner with digital radio, USB and Bluetooth compatibility as well as Apple CarPlay and Android Auto.
The climate also improves stepping up from manual air-con to a 3-stage climate control system. Privacy glass is also fitted to the rear windows & tailgate and you get an extra USB charger in the front. Storage gets the upgrade treatment with an additional 2 cup holders and handy pocket on the back of the passenger seat.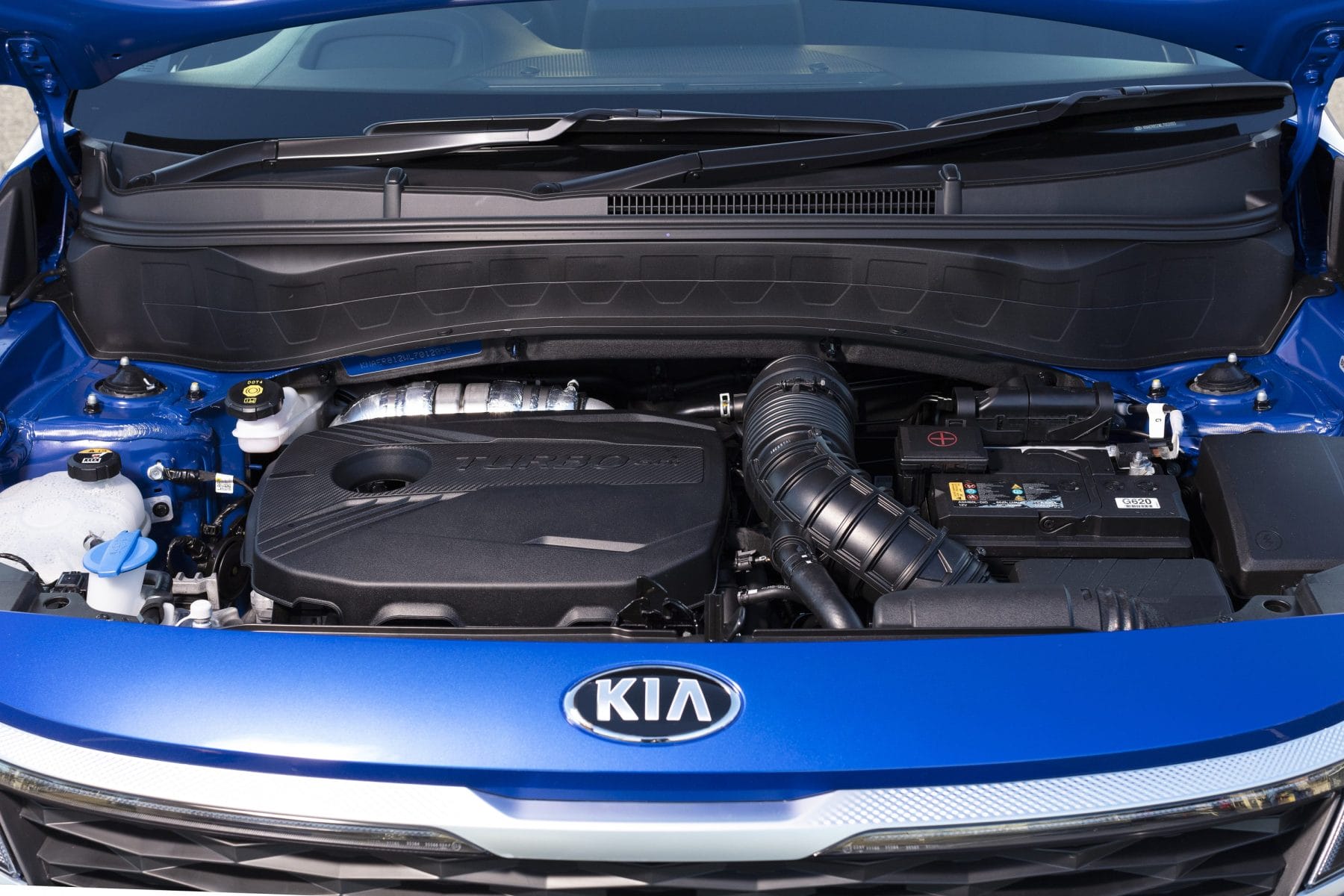 Kia Seltos Sports Plus DCT Driving Experience
Powering the Seltos Sport Plus DCT is a 1.6L turbo-charged engine producing 130kW of power at 6,000rpm and 265Nm of torque @ 1,500-4,500rpm and you get the benefit of all-wheel drive.
On paper, this is the more powerful drive and one would expect more enjoyable, but it is let down by its pairing to a 7 speed DCT which is rather jerky as most dual clutch transmissions are. Given that Kia has in the parts bin an excellent 6 speed automatic transmission, I don't understand why they went for the DCT. It's better on the freeway where gear changes are less.
​Fuel consumption is 7.6L/100km for combined and 9.5L/100km for urban – so, as expected, a bit thirstier than the 2.0L. In truth, I didn't find a noticeable enough difference in power delivery for most everyday driving scenarios to warrant stepping into this option.
The other noticeable difference is that the AWD is stiffer in the suspension and slightly less compliant. It's really only apparent if you drive them back to back, but there is a difference. I would have expected the AWD to be more compliant, but the rebound rate isn't quite the same. I prefer the driving of the 2.0L variants.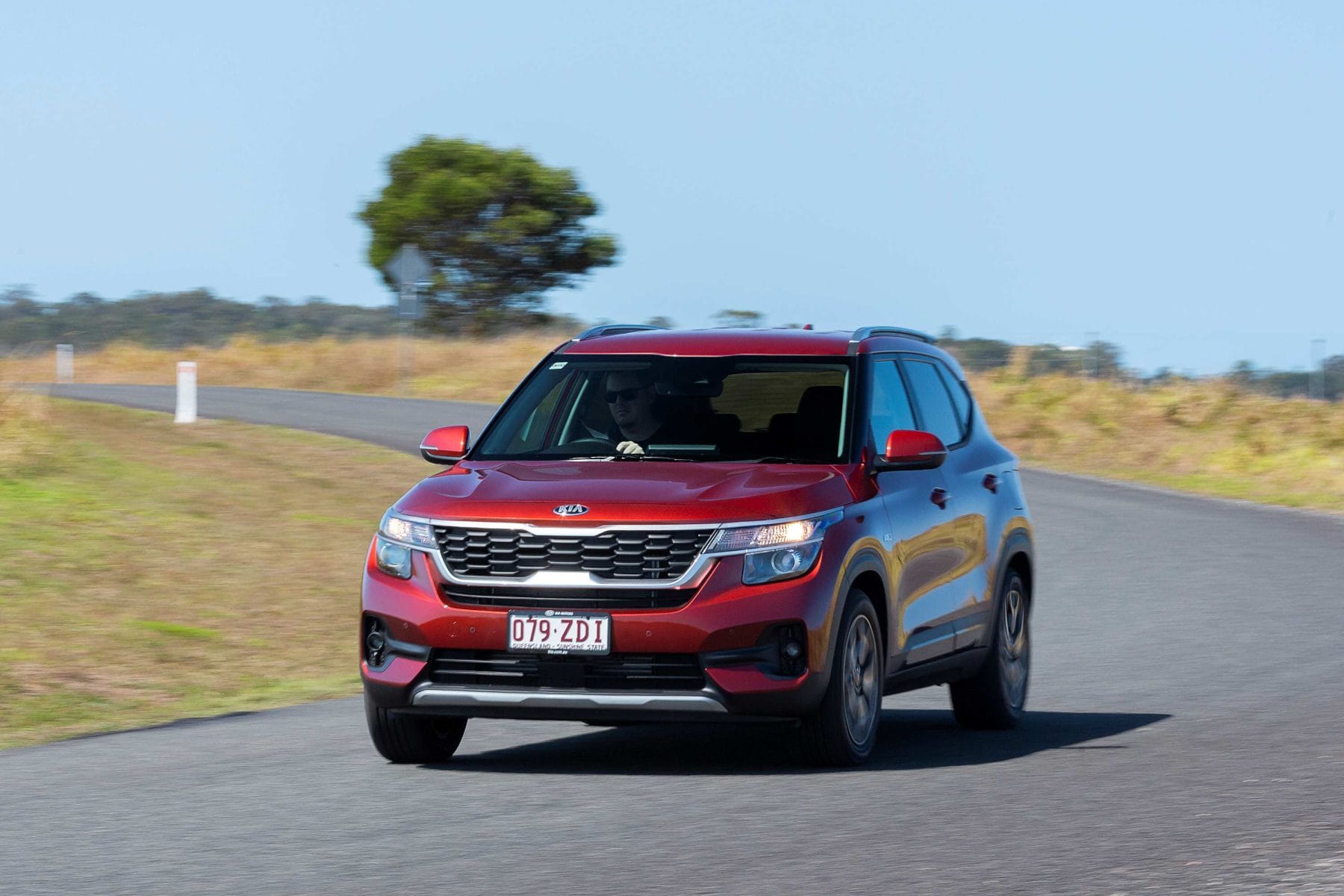 Kia Seltos Final Thoughts
Despite having seven variants in the Kia Seltos range, what I think would be the perfect combination, a 2.0L AWD CVT, is unfortunately not an available combination.
Customers are faced with a choice to navigate. If you want all-wheel drive, you are stuck with the 1.6L engine paired with a 7 speed DCT, which is not as smooth a drive as one would like and may become a bugbear in day-to-day driving for some.
If you're looking for the more refined 2.0L CVT option, you have to settle for 2WD, which is a bitter pill to swallow for an all-wheel drive advocate like myself.
That being said, of the two vehicles we test drove, the 2WD version actually had the better suspension set up and a much more compliant ride. However either vehicle is near the top of the segment for ride and handling. The 2.0L is just the better of the two.
With the addition of modern day safety technology and a dose of caution in wet weather, the Kia Seltos S with Safety Pack would be my pick of the two.
If you have a little more cash to splash, perhaps consider the top-spec Sport Plus in the 2.0L CVT AWD for the little luxury extras but all the top-pick specs are in the GT Line spec  which is only available in with the 1.6L DCT combination.
Here's hoping the next update brings the GT Line to my preferred engine and drivetrain combination!