The moment everyone has been waiting for – the turbocharged Kia Cerato Koup launch!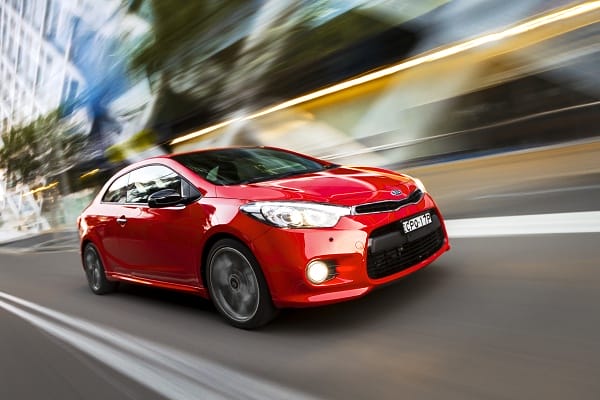 Welcome to the family! Finally Kia has launched the highly anticipated all new 1.6L Turbocharged Cerato Koup. Without even hitting the market yet, the Turbo has already earned some very respectable titles. Not only is it the first turbo car Kia has launched into the Australian market but it also is the most powerful car available under $30,000. Now that's hard to ignore.
One of Kia's strongest attributes is their ability to keep the customers needs at the forefront of their minds when developing a car – and the Koup is no exception. Aware that the stylish looks and practicality of the Koup would attract buyers who don't necessarily have a yearning for a turbo, Kia is also proud to introduce a base SLi 2.0L GDi model. Both variants are available in 6 speed manual and 6 speed automatic. While I am thrilled the turbo has been launched, I've now moved onto my next request: turbo diesel please! Can't have everything at once!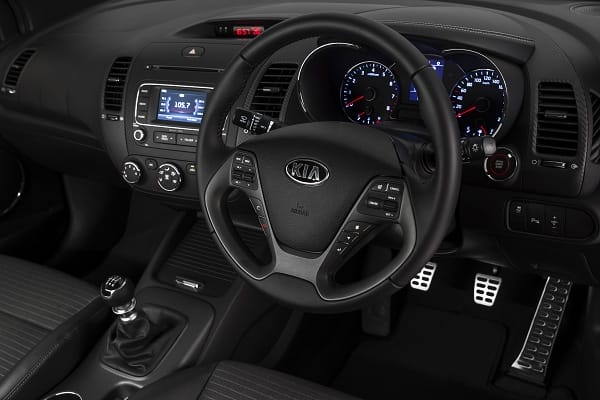 The last two days I've been lucky enough to travel through Victoria's Yarra Valley region putting all model variants through their paces. We travelled through winding curves, towns, city, dirt roads and some very bumpy stretches. Overall I have to say I am incredibly impressed! The Kia Koup is a wonderful addition that encompasses the best qualities of the Cerato range combined with sporty delight. This car is certainly going to consolidate Kia as a brand that needs to remain at the forefront of buyer's minds. The quality, practicality and sheer dedication that has gone into this car is truly impressive and noticeable.
In the next few days I will have a comprehensive review up – but for now I am very excited to announce to the market the arrival of the Kia Cerato Koup range. Stay tuned to see how it performs, how it compares and just why you need to jet on down to your nearest Kia dealer for a test drive when it hits the market later this month. Pricing below.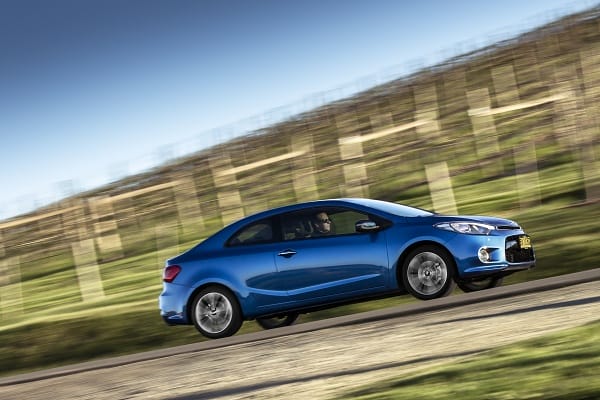 Pricing:
| | | |
| --- | --- | --- |
| 2.0-litre   GDi SLi | $23,990   (M/T) | $26,190   (A/T) |
| 1.6-litre   T-GDi Turbo | $27,990   (M/T) | $30,190   (A/T) |
| 1.6-litre   T-GDi Turbo w/ Touring Pack | $30,190   (M/T) | $32,390   (A/T) |