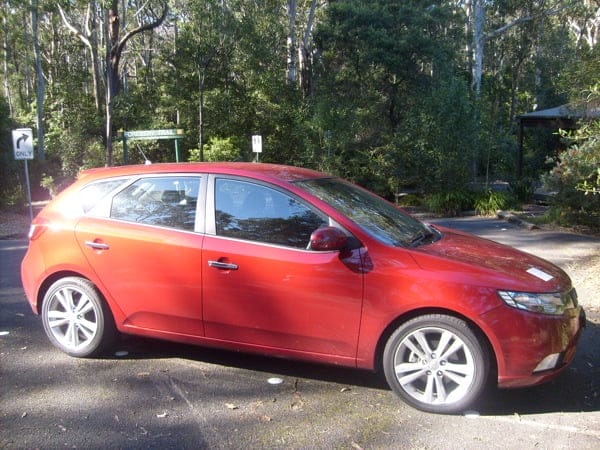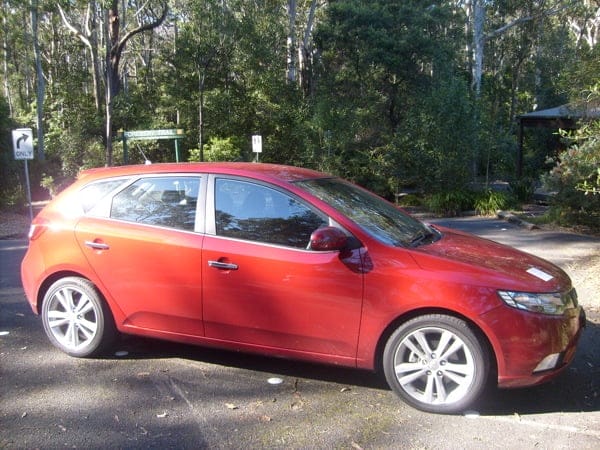 Safety is such an important feature of a car. Many people spend a lot of time in car's so its important to ensure the driver and all occupants safety, which is why the ANCAP Rating came into place. I remember being told numerous times that you don't get a license to drive, you get a license to kill and that's 100% correct.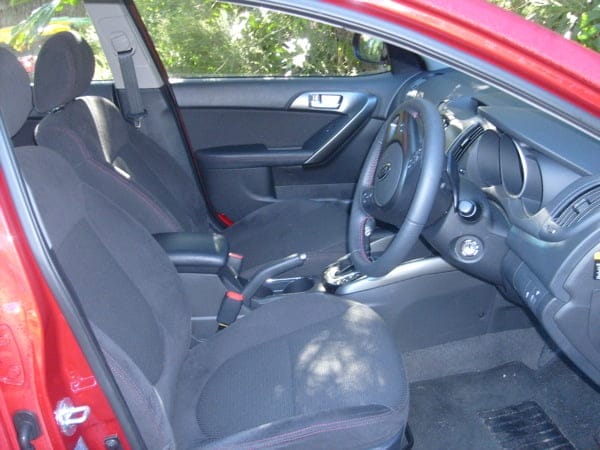 Driving on today's roads it's not hard to see how many people drive like idiots putting many peoples lives at risk and I must say, it's not always a p-plate driver that dangerously overtakes me or drives way too close. Recently I took a driver training course and personally I believe they should be mandatory to get a license because life is too precious. In the 12 month period ending the 28th of July 2011 there have been 368 people killed on NSW roads. Due to the lack of experience, it is vitally important to ensure that the car's young p-platers drive have the latest safety technology available.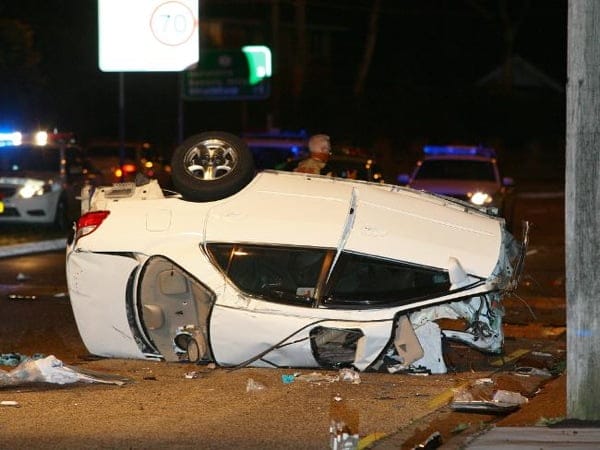 Which leads me to the car I am currently driving, the Kia Cerato Hatch, our long term tester Ruby. If I were to be in car crash in Ruby, I want to know what Kia has installed in their Cerato Hatch to keep me safe. On the Kia website the safety features for the Cerato Hatch are listed as follows: driver & front passenger SRS airbags, front side & curtain airbags that provide pelvis, thorax and head protection, active front headrests, ESP, TCS, EBD, front seatbelt pre-tensioners, three point seatbelts for all, child proof rear door locks, anti-theft immobiliser, rear park assist dash display, impact sensing auto door unlocking and speed sensing auto door lock.
Ruby, our Kia Cerato Hatch has a 4 star ANCAP Safety Rating. The 2011 ANCAP report detailed that the Cerato scored a total 28.13 out of 37 which included a full mark score of 16 out of 16 in the side impact crash test. Some of the features not offered on the Kia Cerato that hindered the safety performance included fog lamps.
The teams at ANCAP conduct tests on the car including a Frontal Offset Crash and a Side Impact Crash. Each reveals a score out of 16 which is made up of 4 scores out of 4 for the impact on particular parts of the body. The Frontal Offset Crash saw the Cerato score 11.13 out of 16. The head & neck area score 4 points, the chest area 3.55, the upper legs 1.89 and the lower legs 1.69. These results suggest that safety needs to be improved for leg areas to improve chances of getting a 5 star rating. All the doors remained closed in the accident and the drivers door was opened after with high manual effort. While the airbag cushioned the head, the steering wheel was a potential source of injury for the knees. In 2009 Kia introduced more knee protection, however this suggests there needs to be further improvements. The Side Impact test scored full marks and a Pole Crash test was not performed on this vehicle. The diagrams below show the protection provided on the occupants bodies via a colour coded system.

As I mentioned before, safety is such a key issue when purchasing cars. Many young p-platers purchase cars that are old and most of the time don't even have airbags. I strongly suggest that parents consider helping their children purchase their first car to ensure that their safety is maximised by all the new technology that is implemented. If you are unsure of the safety of your potential car visit the ANCAP website. While the Kia Cerato Hatch is only a 4 star I am confident Kia will continue to work on safety to reach a 5 start status but in the meantime I feel confident and safe driving Ruby the Kia Cerato Hatch.