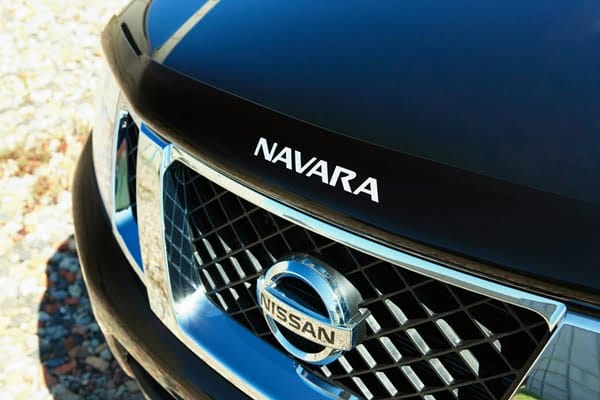 The new Nissan V6 turbo-diesel has a major performance advantage over its four cylinder turbo-diesel rivals, with no appreciable fuel consumption penalty all stumps across Australia should start to quiver as this 3.0-litre engine produces a class-leading 170 kW power and 550 Nm torque from a low 1750 rpm.
How good is it?
Let find out…
Behind the Wheel.
Climb behind the wheel of the range-topping ST-X 550 you could easily forget you're in a work Ute. The ST-X trim is a serious rival for rival for all of its opposition, in fact it a nice comfortable place to be, with wall-to-wall carpet, titanium-look gearshift surround and leather steering wheel and gearshift. The seats have been redesigned for better support on long journeys. The switchgear includes big, easy to use buttons and chunky indicator stalks. (See comfort)
Performance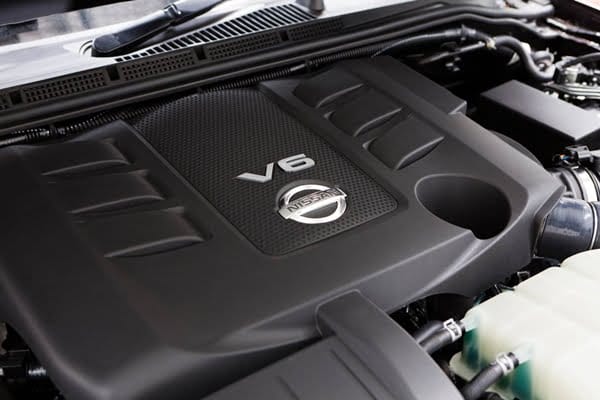 This vehicle should be able to pull the bend out of your average river if you can't find a descent stump. The Renault Nissan Alliance engine is simply stunning, especially mated to a beautiful 7 speed auto box. Peak torque of 550 Nm is achieved from as low as 1700 rpm and is available all the way to 2500 rpm, while a hefty 500 Nm is available from a mere 1500 rpm. Idle speed is an exceptionally low 650 rpm, with none of the vibrations and noise usually associated with a diesel. The result is strong low-end performance with comfortably refined delivery and a brilliant throttle response, giving a most relaxed highway cruise at a sedate 1600rpm. Quite frankly, the rig sits rock solid in seventh gear up hill and down dale. Brilliant
Handling
The Navara handles ok for a big unit and steers reasonably well, it feels is a little vague, however that's similar to most of the opposition. Hey, this isn't a sports car, so on the road, the Navara 550′s is a bit unsettled with no weight in the rear tray due to its rear leaf springs, but quite comfortable up front due to its independent coil-over-shocks.
Comfort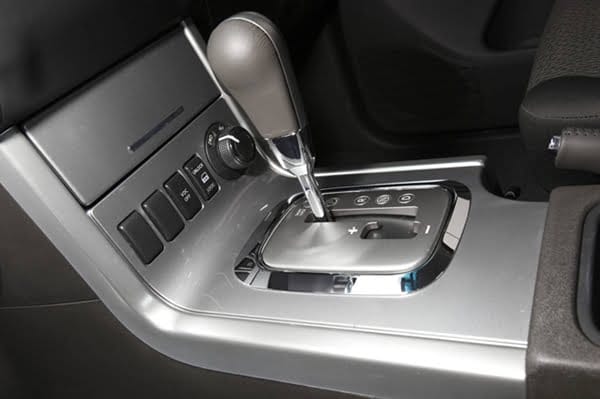 As I mentioned in behind the wheel (above) this Navara does equal its opposition, "but" quite frankly for $61,000 the price is also not reflected in the choice of materials in the cabin, with cheap headlining and hard feel dash plastics. It has spartan leather throughout the cabin with highlights on the steering wheel and gear selector, with further silver accents on the centre console, but overall Nissan surely can't justify the price. There is some comfort with the dual-zone climate control but you won't be doing your rear seat passengers any favours on a long trip with the rear seats which have just enough room and are bolt-upright.
Practicality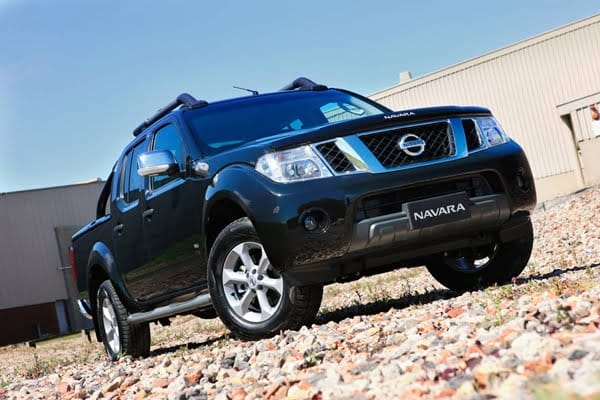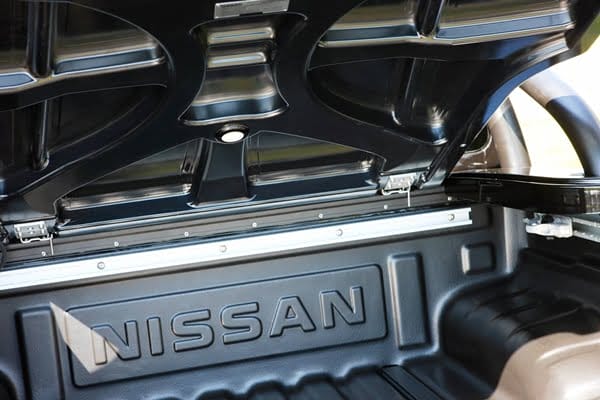 Anyone that is interested in a dual cab ute, already knows the practicality of these vehicles. Work hard mid-week, play rough on the weekend, with the knowledge that none of your mates can come close to the Navara V6 turbo-diesel with a 200 Nm torque advantage over its closest rivals. The switchable four-wheel drive means that the Navara is mostly rear driven on the road. But there's a low range transfer box which gives this big ute great off-road ability and it has a very usable towing capacity of 3000kg.
Equipment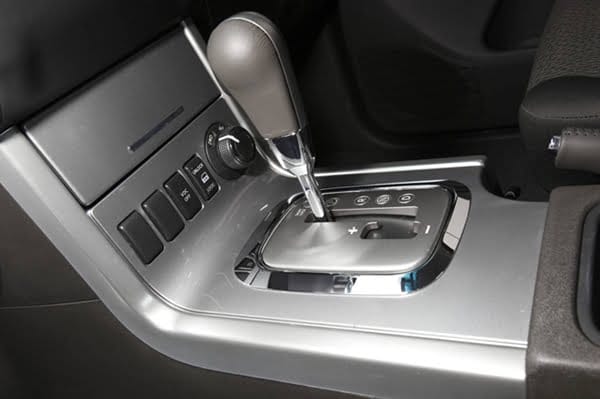 The top-spec Navara ST-X 550 models boasts unique additional features in addition to the new engine and 7-speed automatic gearbox, such as tub liner, satin black sports bar with LED high level brake light, a hard tonneau cover complete with remote central locking, smoked bonnet protector, front fog lights, headlamp washers, privacy glass, roof rails and V6 badges.
Safety
Safety is up to scratch with stability control and eight airbags, including curtain airbags throughout, and there's a full complement of three-point seat belts and child seat restraints in the rear.
Summary
If it's the most comfortable and refined dual-cab ute you want with a bucket-loads of torque and a 7 speed automatic transmission you're after plus a 3000kg towing capacity, then the Nissan Navara ST-X 550 is for you. While it's not cheap it's a lot quicker than its 2.5-litre sibling, and comes with extra goodies to make it worth the extra dough. It's quite good on the road and excellent off it – the only question will be, how will the opposition respond?
What is good and not so good?
What is good?
• Engine
• Gearbox
• Looks
• Off road ability
• Fastest Ute on the market
What's not so good?
• Price
• Cheap cabin feel and fittings
Vehicle: Nissan Navara ST-X 550
Drive train: 3.0 Litre – V6 Diesel, 7-speed automatic, 4X4 wheel drive
Power and Torque: 170 kW power and 550 Nm torque from1750
Safety: 3 Stars
CO2 Emissions g/km: 246 g/km
Green Vehicle Guide Rating: 2 1/2
Fuel Economy L/100km (ADR comb): 9.3 L / 100 km
Tow Capacity: 3000 Kg
Tow Ball Rating: NA
Warranty: 3 year/ 100,000 km
Alternative: Toyota Hilux
Alternative: Isuzu
Alternative: Mitsubishi Triton
AnyAuto Ratings 76/100
Behind the Wheel 8
Practicality 8
Comfort 7
Fit for Purpose 9
Equipment 7
Value for Money 7
Performance 8
Build Quality 8
Ride & Handling 7
Environment 7