Queens Jubilee – Twenty-six Jaguars and Land Rovers have been part of a parade during the Platinum Jubilee celebrations in England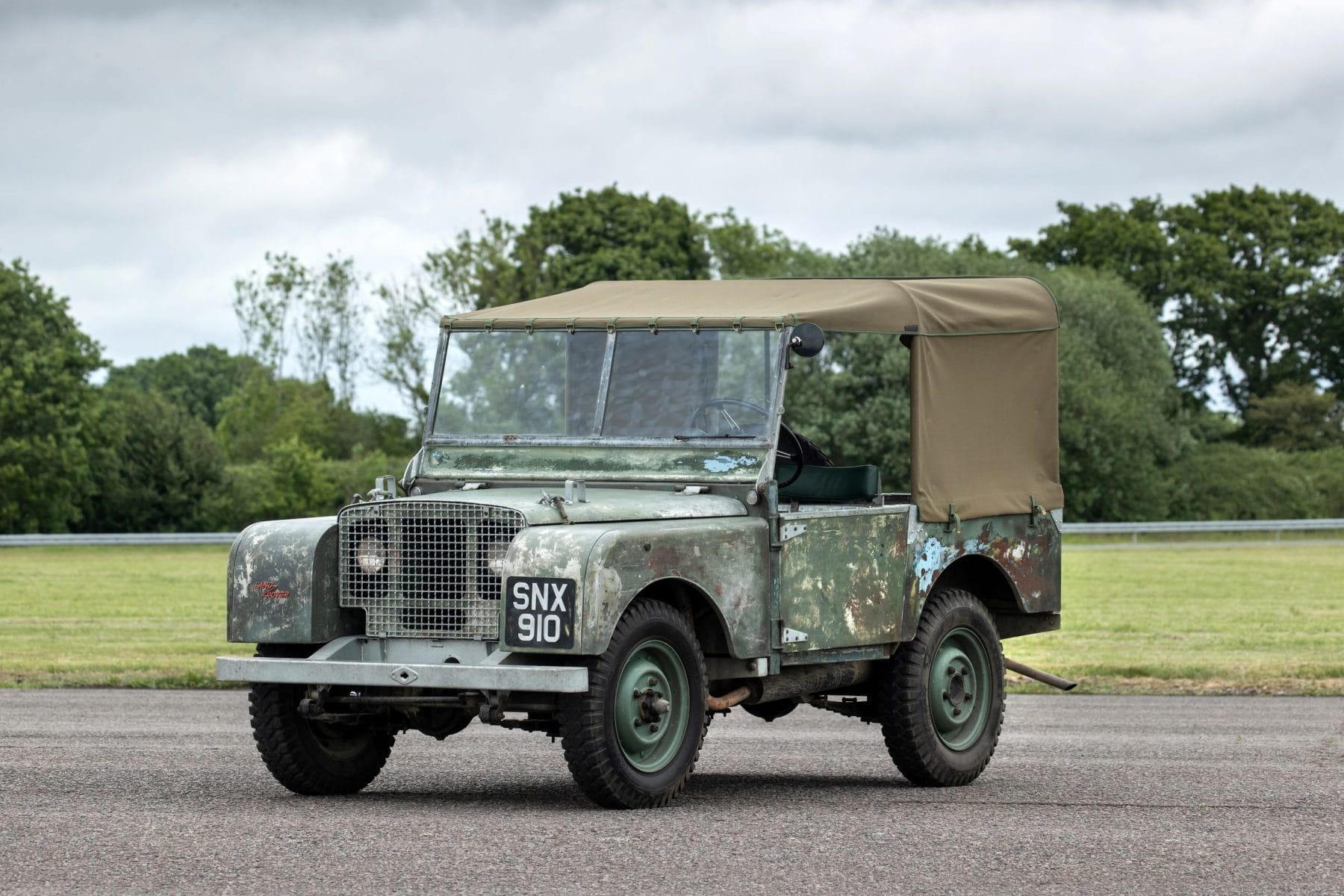 Two of the Queen's beloved Land Rover Defenders and several historically important Jaguar E-types are included in the vehicles.
There is the James Bond Jaguar XKR from Die Another Day and Land Rovers from Skyfall and No Time To Die.
A specially commissioned, bespoke 1965 Series 1 Jaguar E-type Roadster makes its public debut in the parade
Jaguar Land Rover hold three Royal Warrants and have an association with the Royal Family dating back even further than the Queen's Coronation in 1952.
British names Luke Evans (the Welsh actor and singer), Bear Grylls OBE (a British adventurer, and television presenter), Jason Robinson OBE (Rugby player and first black man to captain the England team), Jess Hawkins (a race and stunt driver), David Gandy (a fashion designer) and will be driving some of the vehicles.
The Queen's patronage of the British Red Cross was celebrated with a specially commissioned new Defender 130 on her Platinum Jubilee.
This is what Mike Bishop will say when a 1948 Series 1 land rover last seen with its original, badly weathered paint, makes it way along
This is the commentary that will be said for the Series 1 Pre-production prototype
This 1948 icon is 'the first Land Rover the world ever saw' as it was unveiled to the public at the 1948 Amsterdam Motor Show.
TO LISTEN TO THE RADIO REVIEW CLICK BELOW
Kenton Cool, in the car, is an English mountaineer and has recently returned from reaching a record-breaking 16th Everest summit! He has been a Land Rover ambassador for over 10 years.
Leading the decades in the unmissable Patinated Green, this pre-production prototype car is the oldest Land Rover the company owns and was lost for many decades until it appeared, axle deep in mud, in a field near the Lode Lane factory.
It now lives at Jaguar Land Rover Classic Works where it has since been restored and is used to showcase the heritage of the brand.
The Overdrive team is putting their thoughts together on what the parade really reflects about the UK link between cars, royalty and culture.
This is a Motoring Minute
Im David Brown
Motoring Minutes are heard around Australia every day on over 50 radio channels through the Torque Radio network. 
Our Motoring Minute has an average daily audience of over 150,000 listeners. With over 750,000 listeners a week they are also syndicated through various news sites around Australia.
Additionally Motoring Minute is also broadcast as part of Overdrive Radio Program, which is broadcast through the Community Radio Network across Australia.