Jaguar F-TYPE – Perhaps one of the most beautiful modern car designs the Jaguar F-TYPE has become a modern classic.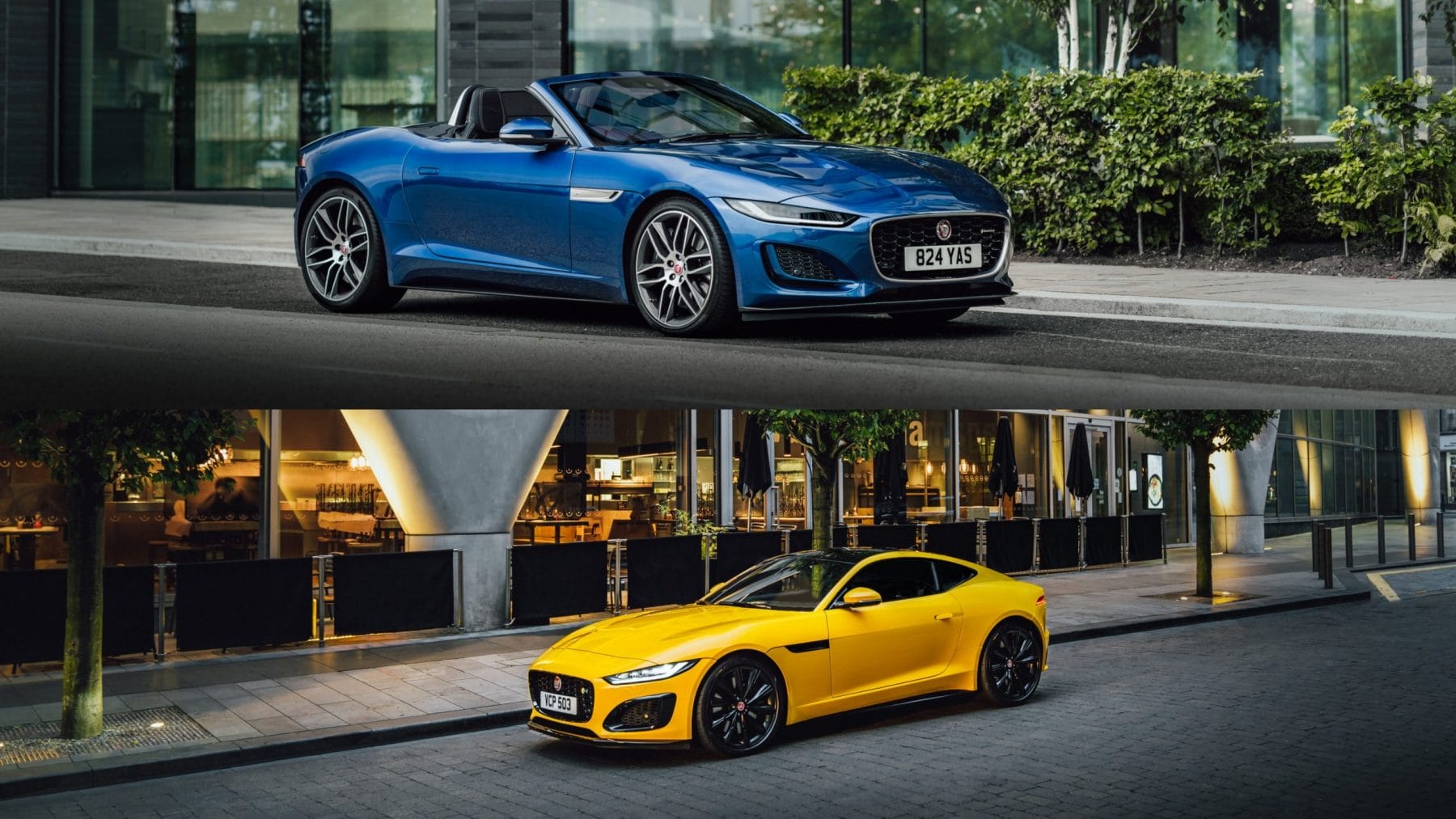 For the 2022 models All F-TYPEs are now powered by 5.0 Supercharged V8 engines ranging from the F-TYPE R-Dynamic P450 with 331kW/580Nm to the F-TYPE R with 423kW/700Nm and feature a Switchable Active Sports Exhaust system, so you have the option of releasing the thrilling rumble at all engine speeds.
The R-Dynamic P450 RWD is available in both Coupé and Convertible configurations, whilst the F-TYPE R AWD is available exclusively as a Coupé
Other Jaguar F-TYPE Articles
TO LISTEN TO THE RADIO REVIEW CLICK BELOW
Offering truly exceptional performance in all weathers and on any kind of road there is the F-TYPE R. that comes exclusively with all-wheel drive, its supercharged V8 delivers 423kW and 700Nm: the benchmark sprint to 100km/h takes just 3.7 seconds, while maximum speed is an electronically limited 300km/h. Not that we get any opportunity to test that in Australia.
Australian pricing for the F-TYPE R-Dynamic P450 Coupé is $159,900, the R-Dynamic P450 Convertible is $164,900 and the R Coupé is $264,966 with first deliveries expected December 2021
We have tested the F-TYPE R a few times and I am seriously looking forward to driving the new models. Motoring doesn't get any better.
This is a motoring Minute
I'm Rob Fraser
Motoring Minutes are heard around Australia every day on over 50 radio channels through the Torque Radio network. Motoring Minute has an average daily audience of over 150,000 listeners. That's over 750,000 listeners a week.
Motoring Minute is also broadcast as part of Overdrive Radio Program, which is broadcast through the Community Radio Network across Australia and has a weekly audience of over 450,000.