Kia Seltos – SUVs are increasing in sales, year by year, so does Kia Seltos hit the mark? We took the Seltos around the 'burbs to do the shopping and drop a couple of brave travelers at the airport. It did well.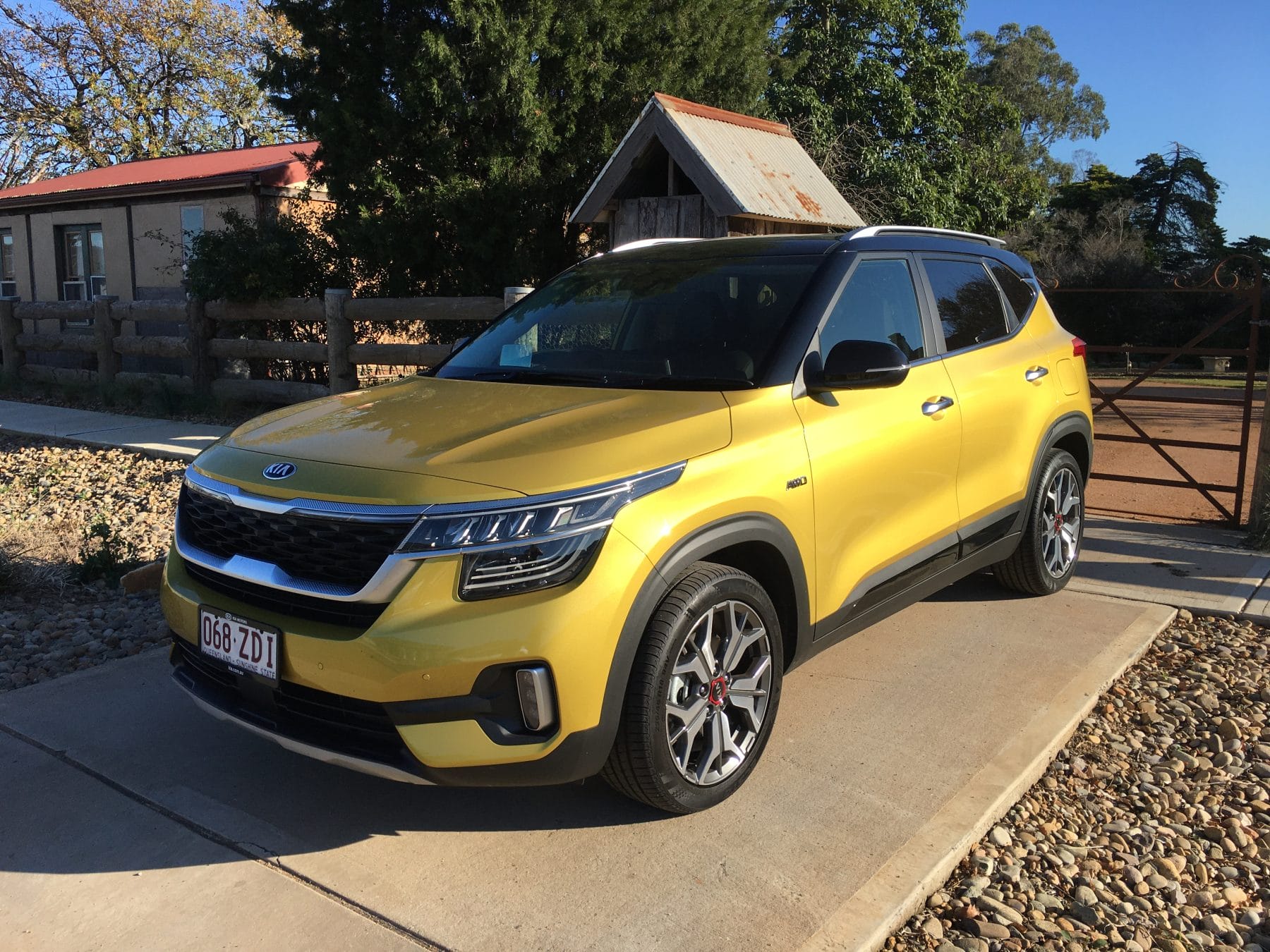 Seltos came out in 2019 with an update not too far away.
GT Line is the top model so is the most comfortable, right?
Important inclusions: active cruise, active lane control, active blind stop monitor, Apple CarPlay/Android Auto, Qi charger, HUD
The DCT had a slight shudder as the foot came off the brake, and tyre pressure warning flashed throughout.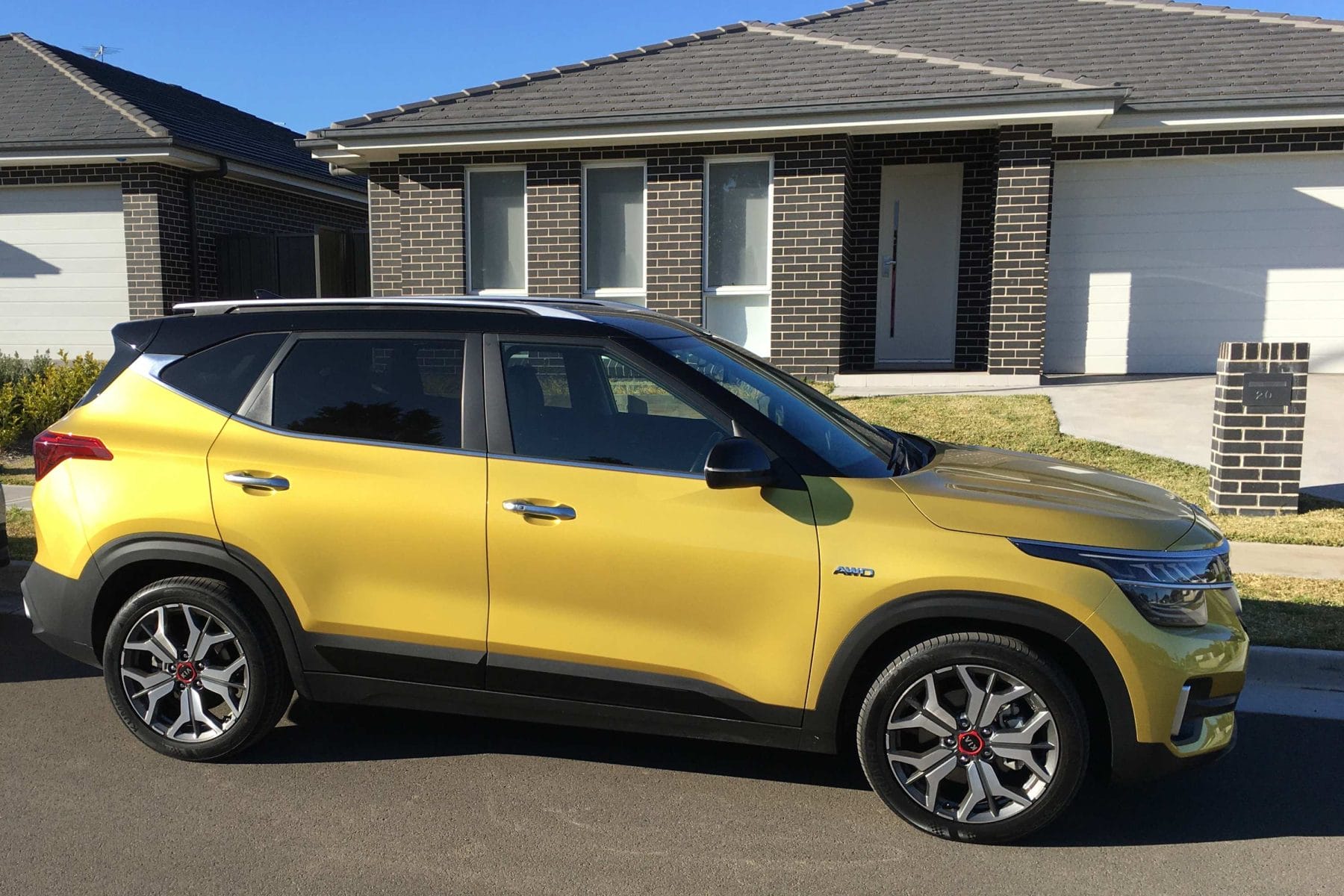 Seltos Outside:
It has a gorgeous body with LED headlights. The square look is punctuated by character lines that intersect light clusters.
It sits high enough for easy entry, but not so high that you have to watch the roof.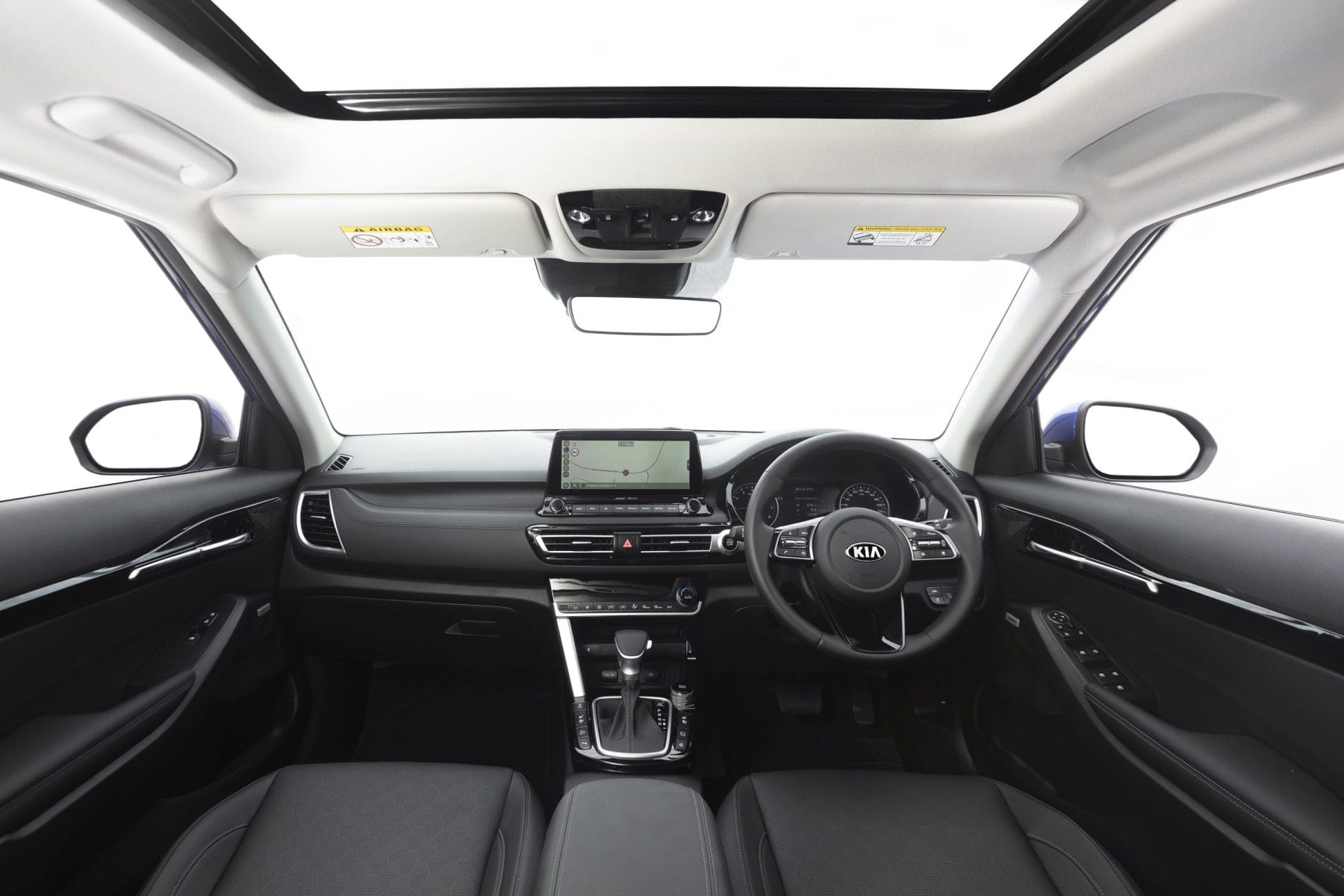 Seltos Inside:
A cabin is important to buyers. This one is comfortable, with single zone climate control and seat heating and cooling.
The sound system is brilliant with great bass and clear treble. CarPlay is via USB cable. There is a ton of room, even in the back seat, and we took luggage for four people.

Driving the Seltos
130kw is plenty for an SUV of this size. Steering is a bit light but the ride feels sumptuous, with multi-link suspension set-up at the back.
We really got stuck in, chucking it in to corners at a decent pelt. Seltos loved it, but the passengers felt the worse for wear.
I was impressed by the fuel consumption too. The 50L tank would get 700km on a trip.
Who is it aimed at?
Seltos is aimed at 20 somethings, but the buyers are actually a little older. There is a lot of choice in the mid-forty price range, so buyers will look for style as well as capability. You might also consider a Rav4, Tiguan, Tucson/Kona, or Kia's own Seltos or Sportage.
AWD is a must if you fancy a weekend camp. You won't be going too far off the track, but sand and light mud should be a doddle.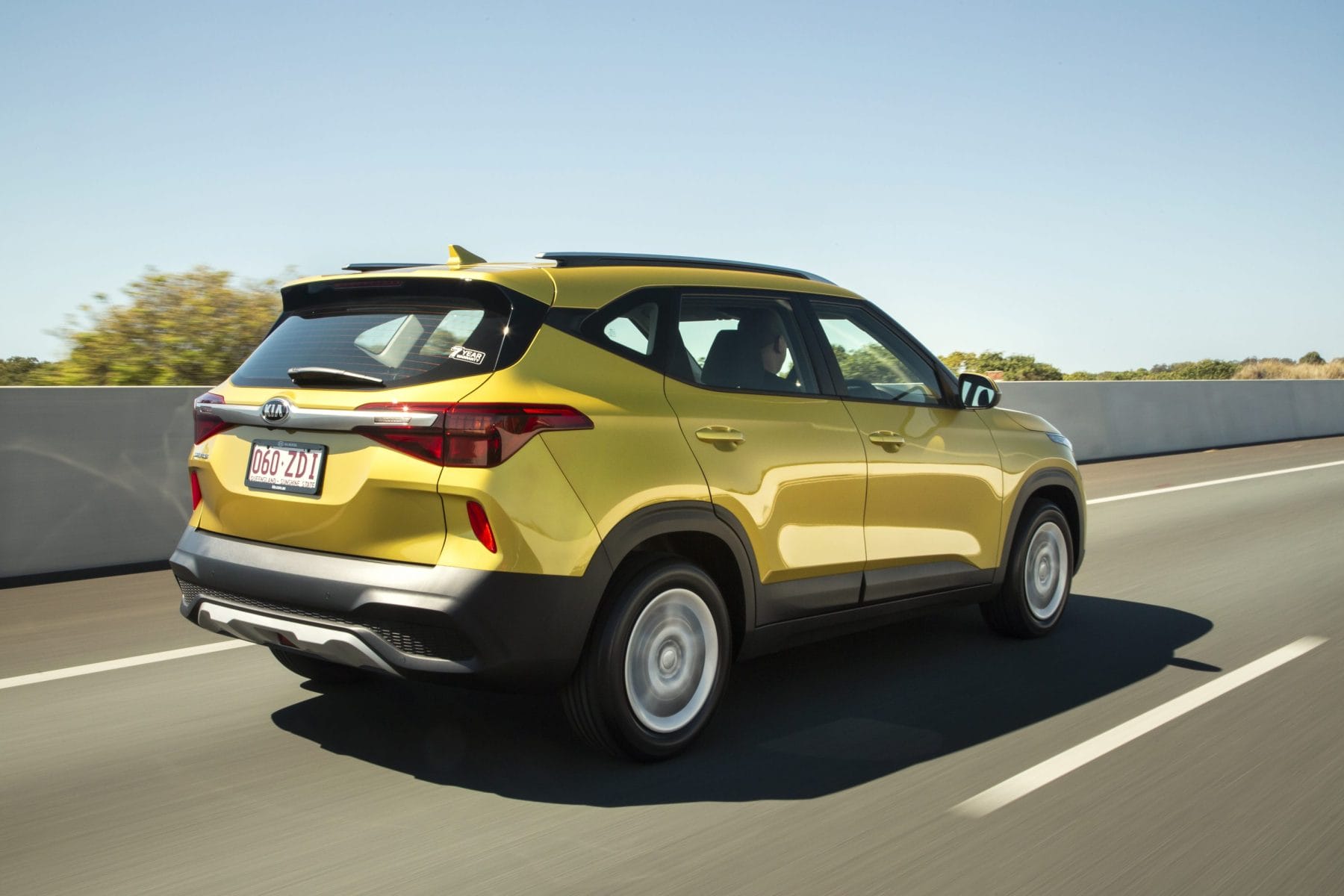 Conclusion:
Seltos is surprisingly spacious. The engine is Euro5, and the DCT takes the effort out of driving. DCT automatics are not meant to be used off road for any serious driving so for our purposes it is perfect.
The gorgeous looks got big ticks from all. The cabin was universally loved though the cargo hold was snug once luggage for four was stowed.
Seltos Price:
$44,290 Drive Away
Engine: 1.6L 4 cylinder Turbo
Trans: 7 Speed DCT with All Wheel Drive.
Econ: 7.6L/100k combined
Power: 130kw/265Nm