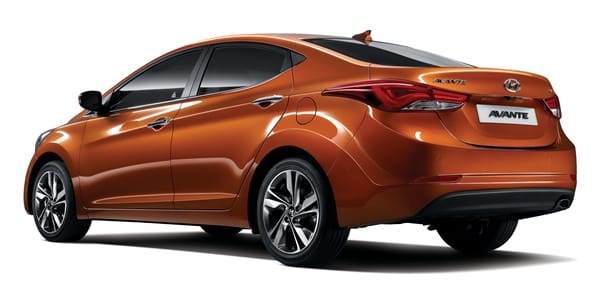 Hyundai Motor Company, South Korea's largest automaker, today officially launched the facelifted Elantra in the Korean market. Aiming to further strengthen its presence in one of the world's most competitive segments, the updated Elantra incorporates a refreshed design and improved product features.
The facelifted Elantra, badged as Avante in the Korean market, has an overall length of 4,550 mm, which is 20mm longer than the previous model, while its wheelbase remains the same. With front and rear bumpers extended by 5mm and 15mm, respectively, the facelifted Elantra projects a more stable, balanced look. The newly-designed front bumper, radiator grille, fog lamps as well as adoption of LED light guide and projection headlamps add a dynamic, high-tech feel to the Elantra. When seen from the side, the redesigned 17-inch two-tone alloy wheels and chrome belt line moulding accentuate the Elantra's premium image. A new black, two-tone rear bumper and LED rear combination lamps were also adopted.
Interior design elements were modified with the aim of improving usability, reflecting feedback from customers of the previous Elantra model. The centre air vent position was moved upward on the dash, while the front centre armrest position was also raised. Rear seat air vent, 3.5 inch OLED display and ventilation seats were also introduced. The facelifted Elantra also comes equipped with high-tech convenience features such as advanced SPAS (Smart Parking Assist System) and flex steer.
A diesel engine variant was added to the model line-up, responding to the growing popularity of diesel fuel in the Korean market. Equipped with a 1.6 litre diesel engine, the facelifted Elantra delivers fuel economy of 5.4 l/100kms (MT) and 6.2l/100kms (AT), while delivering maximum power of 94 kW and maximum torque of 279 Nm (AT). Moreover, Hyundai Motor's advanced ISG (Idle Stop & Go) system is adopted on the automatic diesel variant.
The facelifted Elantra is due to go on sale locally in the fourth quarter 2013.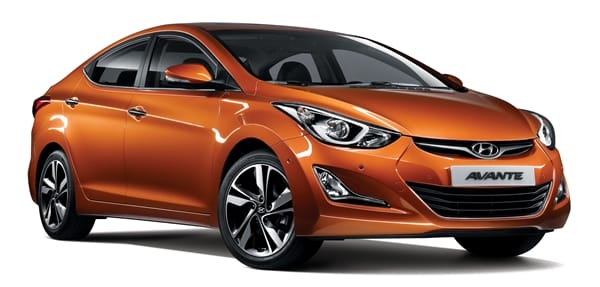 Elantra
Since the first-generation was launched in 1990, Elantra has led Hyundai Motor's compact-size sales worldwide, with accumulated global sales exceeding 8.77 million units. The Elantra has also won a series of coveted awards, including the 2012 North American Car of the Year and 2012 South African Car of the Year awards.