Hyundai Kona EV – The first question usually asked about an all-electric vehicle is how long is the range. A better question would be "How are you going to use the vehicle".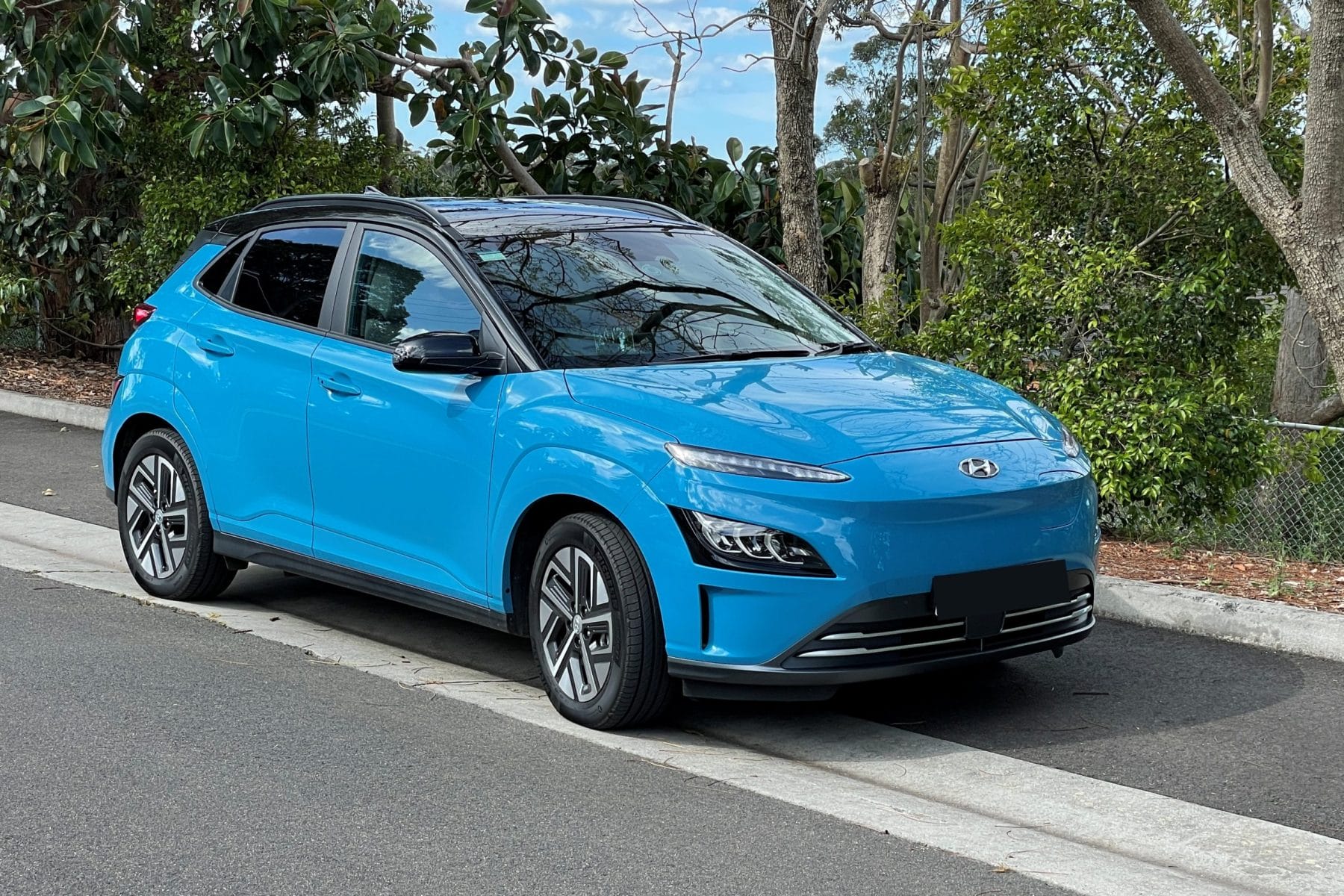 Every car has some compromises. A small car while typically cheaper to own has less room for passengers and luggage. A large car can perform better but is harder to park and is usually more expensive.
By reducing the size of the battery Hyundai has now released a cheaper model of the electric version of its Kona small SUV. The compromise is that its range is 305 kilometres still better than many other models.  But the average car in Australia covers only 270 km a week so the Kona could suit many situations on one weekly charge.
TO LISTEN TO THE RADIO REVIEW CLICK BELOW
It's still not a low-priced vehicle with the base model Elite at $54,500 plus on roads. The extended range model will cost an extra $6,000.
The Standard Range 39.2kWh battery versions will continue to deliver Kona Electric's renowned instant acceleration through a 100kW permanent-magnet synchronous motor, delivering 395Nm of torque.
Hyundai compiled information on some of its competitors saying that the "Kona Electric Standard Range powertrain has the highest torque output, with longest real-world driving range and battery efficiency, versus its direct competitors".
Model
Kona Electric

Standard Range

MG ZS EV
Nissan Leaf

(40kW)

Mazda MX-30 Electric
Segment
SUV Small
SUV Small
Passenger Small
SUV Small
MLP
$54,500 / $58,000
$41,990
$49,990
$65,490
Battery
39.2 kWh
44.5 kWh
40 kWh
35.5 kWh
Power
100 kW
105 kW
110 kW
107 kW
Torque
395 Nm
353 Nm
320 Nm
271 Nm
WLTP Range
305 km
263 km
270 km
200 km
Hyundai iCare offers a comprehensive suite of owner benefits including; Lifetime Service Plan, 5 Year Unlimited Km Warranty, complimentary Roadside Assist for 12 months on new vehicles, 1,500km complimentary first service, a dedicated Customer Care Centre, and myHyundai – an exclusive owner website. When servicing with Hyundai, customers will also receive a Roadside Support Plan for up to 10 years, a 10 Year Sat Nav Update Plan, and more.
Motoring Minutes are heard around Australia every day on over 50 radio channels through the Torque Radio network. Motoring Minute has an average daily audience of over 150,000 listeners. That's over 750,000 listeners a week.
Motoring Minute is also broadcast as part of Overdrive Radio Program, which is broadcast through the Community Radio Network across Australia and has a weekly audience of over 450,000.