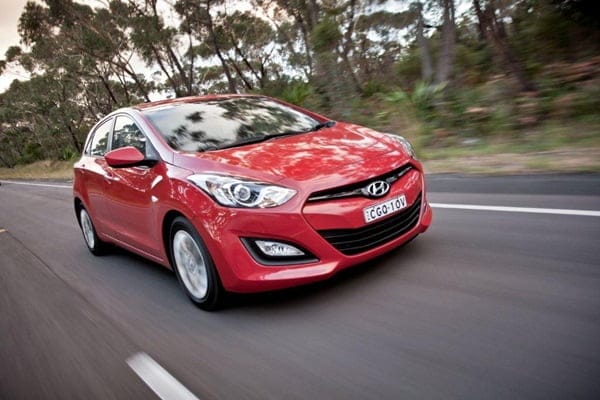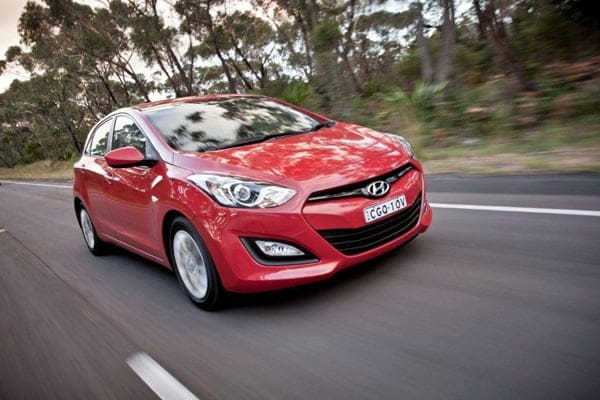 Hyundai Motor Company Australia had even more reason to celebrate at the one millionth car event today with the announcement of the introduction of Hyundai iCare Capped Price Service for 3 years of scheduled servicing, to be launched on vehicles sold from August 1st, 2012.
Hyundai customers will pay a maximum of $189 per annual service on i20 and Accent petrol models, while the popular i30 and Elantra ranges will be a maximum of $219 per annual service for petrol models over the first 3 years of ownership at participating dealers.
"We aim to continue to provide a great service to our customers long after the sale has been made and the car has been taken home," said Nick Aravanis, Director of Aftersales at Hyundai Motor Company Australia. "The Hyundai iCare program with the inclusion of the Capped Price Service is an excellent way to broaden this commitment."
Hyundai iCare was launched in 2010 to provide owner benefits and improve customer satisfaction. Now, with the inclusion of Capped Price Service, Hyundai's iCare program represents a powerful combination of benefits which will serve to strengthen Hyundai's new vehicle offering. These benefits include:
Capped Price Service for 3 years
NAVTEQ MapCare™ Plan for 3 years
Australia's First 5-year Unlimited Km Warranty
Complimentary Roadside Assist for 12mths on new vehicles
Complimentary Roadside Assist for 12mths for servicing customers (up to 7 year-old vehicles)
Complimentary 1,500km/1mth Service
Quick Service – service in less than an hour
Hyundai Genuine Parts
myHyundai – exclusive owner website, magazine, customer events and offers
Customer Care Centre – customer support 24/7
Hyundai Capped Price Service will be available to all private and small business buyers and will last for 50,000kms or 40 months from the date of commencement (whichever occurs first). Hyundai will continue to provide long service intervals of 12months or 15,000kms to maximise customer convenience.
As well as the Hyundai iCare Capped Price Service, during August, Hyundai has also announced an extension of its free safety inspection/test drive to all existing customers with membership on the myHyundai owner website.
A full list of dealers participating in the Hyundai iCare Capped Price Service can be found at www.hyundai.com.au or www.myhyundai.com.au from 1st August 2012.
Model Cost per service* Maximum price over 3 years*
i20 $189 $567
Accent $189 $567
Accent CRDi $289 $867
i30 $219 $657
i30 CRDi $289 $867
Elantra $219 $657
Veloster $249 $747
i40 $259 $777
i40 CRDi $329 $987
i45 $259 $777
ix35 (2WD) $259 $777
ix35 (4WD) $289 $867
ix35 CRDi $399 $1,197
Santa Fe $319 $957
Santa Fe CRDi $379 $1,137
iMax $289 $867
iMax CRDi $349 $1,047
iLoad $289 $867
iLoad CRDi $349 $1,047
*Prices displayed are the maximum Capped Price Service cost for scheduled maintenance at a participating Hyundai iCare dealer