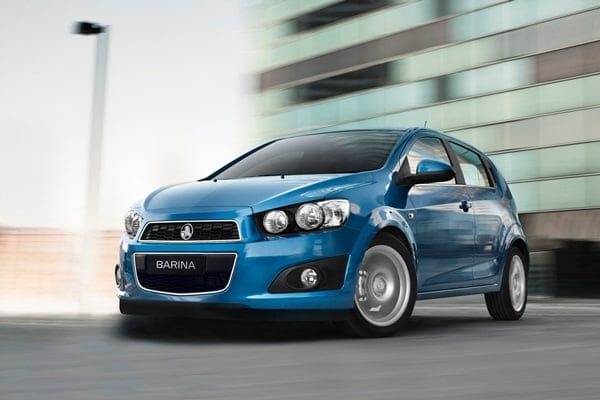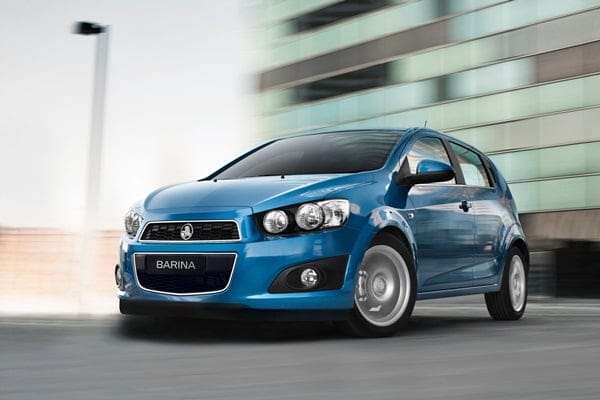 The Holden Barina has topped an NRMA Insurance crash test program that looks at low speed collision repair costs.
Nine of the top selling small vehicles in Australia were put to the test to encourage consumers to consider repair costs when looking for a new car due to the impact it can have on their insurance premium.
The Holden Barina was heralded the best performer by a significant lead with a repair cost for a front and rear collision of $2,574 or 14.3 per cent of its new purchase price*.
Barina outperformed its competitors with the second place vehicle costing 35.6 per cent of its new purchase price while the worst performer cost over 70 per cent of its new purchase price to repair.
Robert McDonald, Head of Research NRMA Insurance said the low speed crash test program was designed to urge car manufacturers to make improvements to bumper bar design to help keep the cost of collision repairs affordable.
"Because of its effective bumper design, Barina did not suffer structural damage and the damage was isolated to the bumper components," Mr McDonald said.
"It is possible to have effective bumpers on small cars that protect the more expensive parts like headlights and the radiator."
With a long list of safety features, the all-new Barina hatch and sedan have also been awarded a maximum five-star safety rating from the Australasian New Car Assessment Program (ANCAP).
Steve Curtis, Holden Manager Vehicle Structure & Safety Integration, said the NRMA Insurance result proved that safety and affordability didn't have to be mutually exclusive.
"These results reflect the commitment Holden has made to make the Barina not only one of the most affordable small cars on the road but also one of the safest." Curtis said
Small Car Front and Rear Bumper Collision Test Results
Type of Vehicle
Front & rear bumper repair cost
Repair costs as percentage of purchase price*
Holden Barina
(5 door hatch)
$2,574
14.3%
Nissan Micra ST-L
(5 door hatch)
$6,056
35.6%
Ford Fiesta LX
(5 door hatch)
$8,850
42.2%
Suzuki Swift GL
(5 door hatch)
$8,929
48.6%
VW Polo 77TSI Comfortline
(5 door hatch)
$11,037
51.4%
Hyundai i20 Active
(3 door hatch)
$9,031
53.2%
Mazda2 Maxx
(5 door hatch)
$11,320
58.5%
Honda Jazz VTi
(5 door hatch)
$13,754
69.5%
Toyota Yaris YRS
(5 door hatch)
$13,440
70.8%
* Purchase price based on Recommended Retail Price (including GST) as quoted from Glass's Guide July 2012 publication