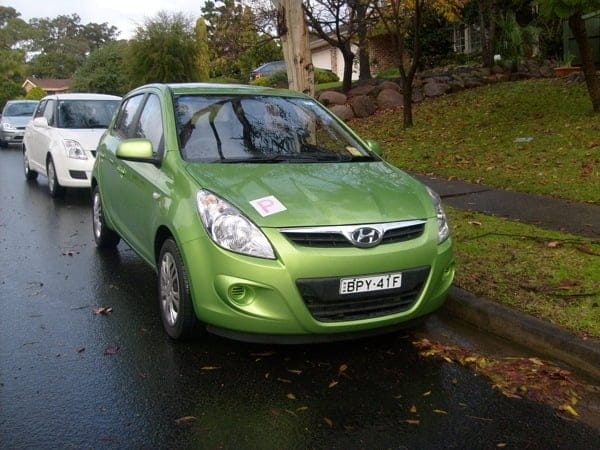 Tinkerbell, our long term Hyundai i20 P-Plate tester, has been with us for a few weeks now and the other day I had to top up her tank. At just over 370 km she had hit just below a quarter of a tank and I am not the type of person to let the fuel run completely out. We filled up around 37L (of a max 45L tank) which cost us $47, which isn't too bad considering her tank lasted quiet a while and petrol prices are relatively high at the moment. 
Unfortunately the Hyundai i20 Active does not have a average fuel consumption display which makes it a little difficult to monitor your driving and fuel consumption however the official numbers are a combined consumption of 6.4L/100km and a urban consumption of 8.2L/100km. To me, this feels about right, however the display of fuel consumption in the car would be more helpful and is available in the other two models, the Elite and the Premium. The Hyundai i20 is also very good for the environment emitting 152g/km of CO2 and has a Greenhouse Rating of 7.5/10 and a Air Pollution Rating of 6.5/10.
Currently, Tinkerbell the Hyundai i20, has done just under 700 km and will probably be due for another top up in the next few days. She has continued to be an excellent car to run around home in but stay tuned for the next article and find out how Tinkerbell went when she embarked on her first big adventure!