Hyundai Bluelink app and connected car services make it easy to stay connected to your Hyundai, for maximum safety, security, convenience and enjoyment.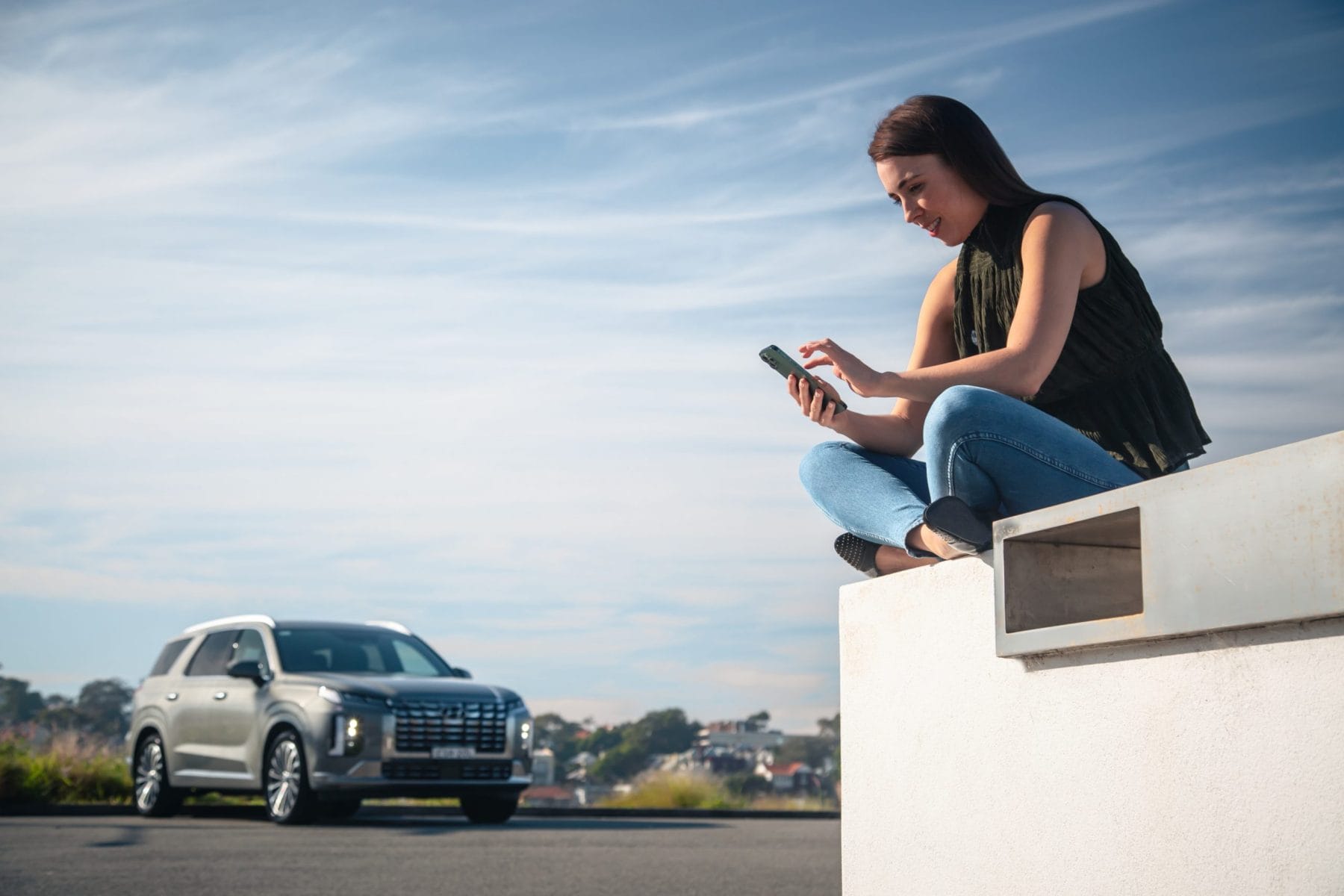 New Hyundai Bluelink app and accompanying connected car services make it easy to stay connected, so owning a Hyundai is now more rewarding and convenient than ever
Clever Hyundai Bluelink brings smart mobility closer – the connected car is the next evolution of a super-connected lifestyle
Lets users connect to their Hyundai from anywhere via their smartphone, making sure it's safe, healthy, prepped, and ready to go
Complimentary 5-year Hyundai Bluelink subscription included with new vehicle purchase
Bluelink is set to debut with the new 2023 Palisade, before gradually rolling out across the Hyundai model range

Hyundai Bluelink
The introduction of Bluelink marks a step change on Hyundai's mission to create smart mobility solutions and a better future for everyone.
With Bluelink, Hyundai vehicles are no longer just a means of transport. Now, they're mobile computers connected to wireless networks that provide the gateway to a super-connected intelligent lifestyle.
Bluelink connected car services will debut in the new 2023 Palisade (Q3 2022), before gradually rolling out across the Hyundai model range.
Early connected cars barely let users call customer service – now the connected car can navigate routes in real-time, automatically call for emergency assistance after a collision, remotely operate vehicle systems, and alert the user if it detects a problem.
The app lets users find their car, or search for a destination, parking space, service station or restaurant on their smartphone, and then send the location straight to the in-car navigation system.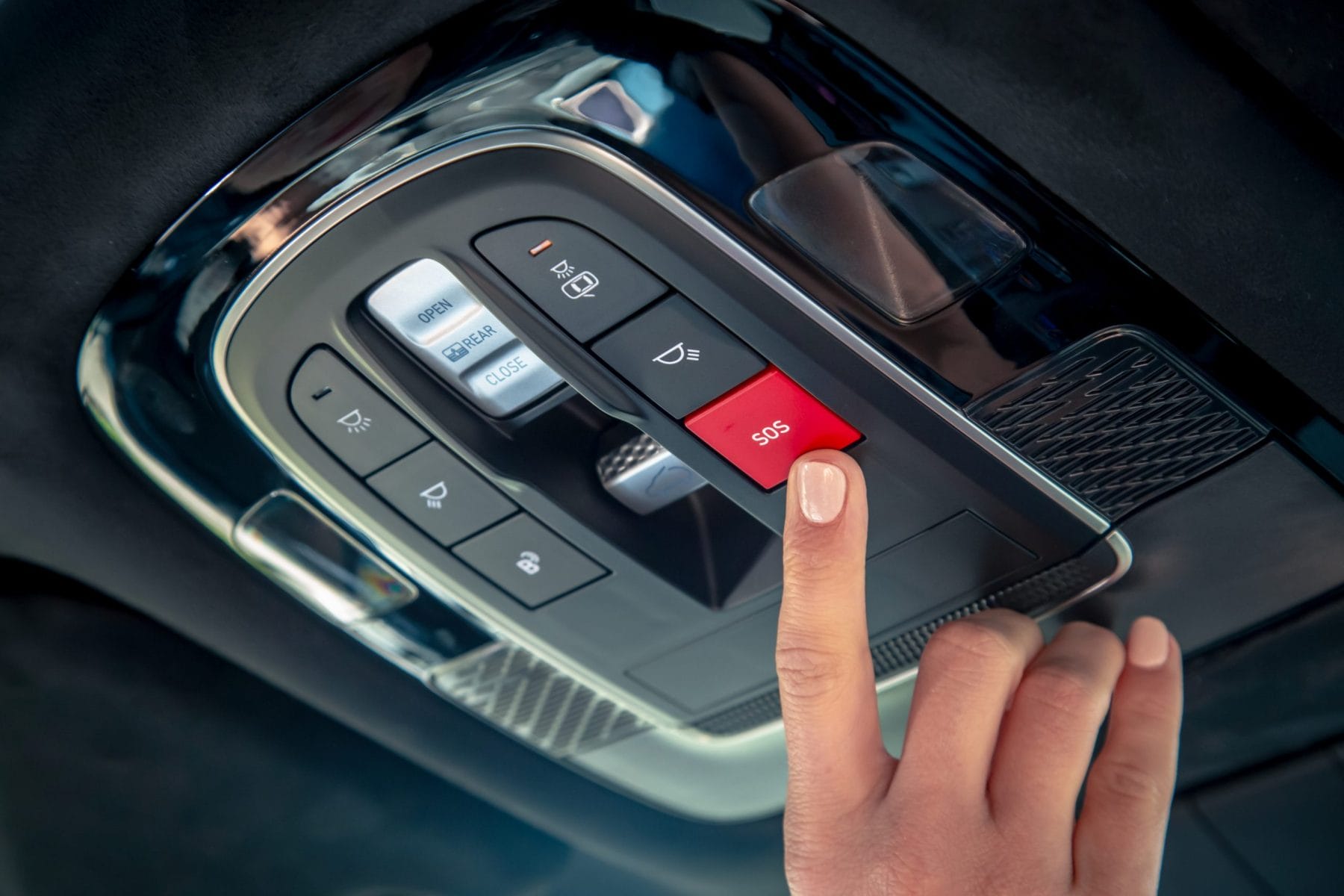 In the event of an accident that causes the airbags to deploy, the vehicle will automatically call for help, with emergency assistance also available by pressing the SOS button 24/7, 365 days a year.
Bluelink also brings quick access to important data such as driving information records, as well as letting users keep an eye on key parts of their Hyundai including tyres, brakes, airbags and other safety and security features.
Last Mile Navigation lets users continue the in-car route guidance on their smartphone after parking, all the way to their desired destination.
Bluelink also lets users set, check and back-up their vehicle preferences as well as transfer them to another Hyundai vehicle.
The connected service also brings the security and peace of mind of valet, geofencing and time fencing modes, as well as a speed alert.
The app lets users control an array of vehicle features remotely including door locks, climate control settings, even turning on heated and cooled seats.
EV models take this remote-control functionality even further, allowing users to schedule battery charging, as well as cabin heating and cooling.
Users can simply download the app and scan the in car QR code to have all this functionality at their fingertips.
"With the rollout of Hyundai Bluelink, we are firmly on track to realise our goal of delivering the super-connected mobility solutions of the future," Hyundai Motor Company Australia Chief Executive Officer, Ted Lee said.
"Bluelink makes owning a Hyundai safer, with the benefit of the Automatic Collision Notification and SOS functions, as well as more convenient and more rewarding.
"With Bluelink now it's easier than ever for customers to stay connected to their Hyundai," he said.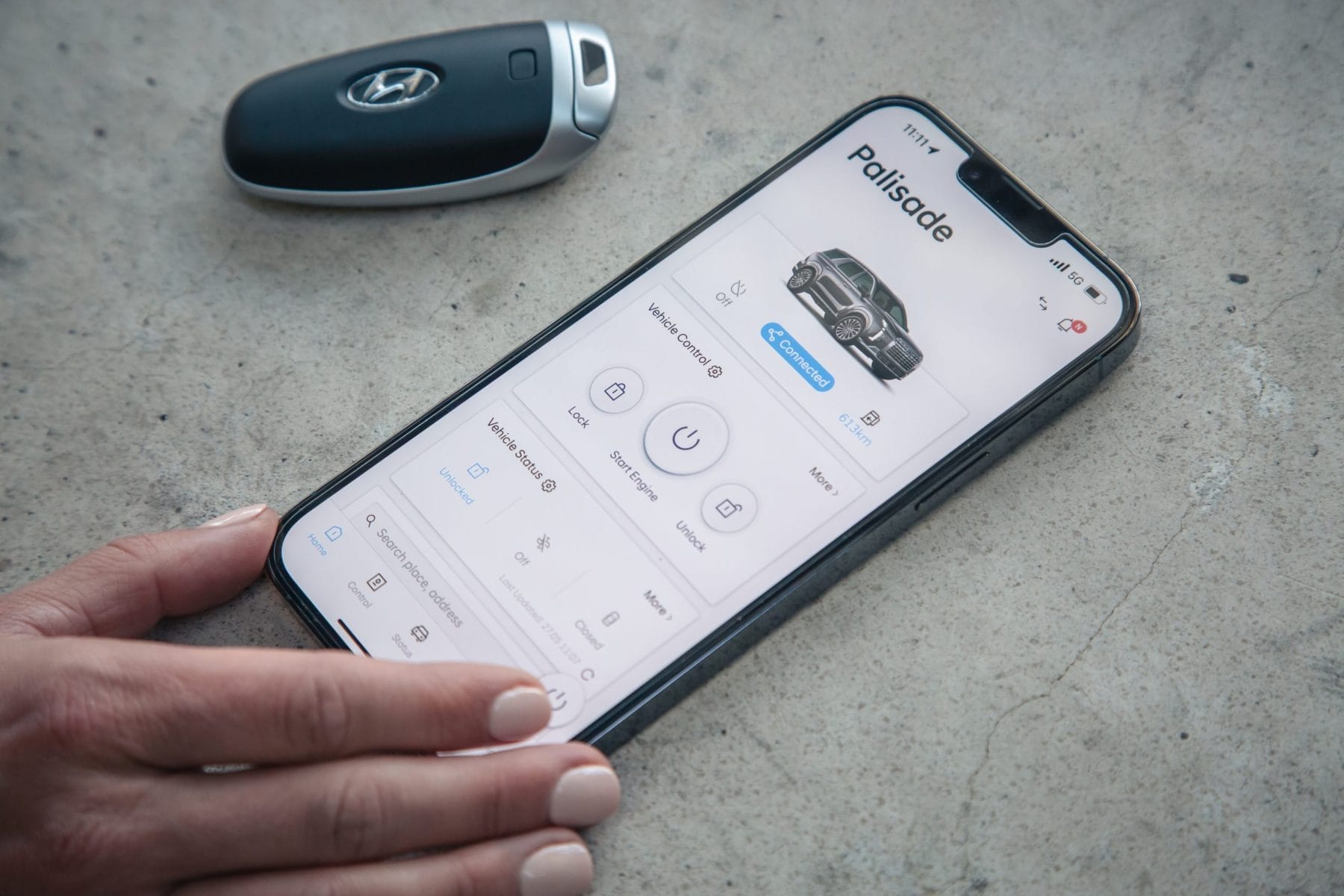 Hyundai Bluelink: Key Features
Feature
Description
ACN & SOS

Emergency Assistance

Automatic Collision Notification (ACN) – If a Hyundai vehicle is involved in an accident and the airbags deploy the vehicle will automatically call for help.
SOS button for emergency assistance 24/7, 365 days a year

Remote Vehicle Check

"Did I lock the car?" If a user forgot, Bluelink app will send a push notification to their smartphone to let them know
Other concerns, such as "Is the boot shut?" or "Are all the windows closed?" are also easily answered via the app, which can remotely lock or close them if needed
The app also lets users check fuel level/battery charge and remaining range

Advanced Remote

Control functions

(EV models)

Hyundai Bluelink control of EV charging schedules helps ensure users are always ready to go with a full charge
Scheduled charging to capture off-peak electricity rates and manage charging for battery life
Hyundai Bluelink app also lets users schedule cabin heating and cooling

Car Health

Bluelink lets users run a diagnostic check from the app to get a report alerting them if any of their Hyundai's systems need to be checked (such as tyre pressure, brakes and battery)

Find My Car

Forgotten where you parked? With Hyundai Bluelink, just open the app and follow the map to your car's location

Destination Send-to-Car

After searching a trip on the app, users can send the route to their Hyundai's navigation system, ready to go

Last Mile Navigation

After parking near their destination users can use the Hyundai Bluelink app to continue the in-car navigation experience on foot with Augmented Reality or Google Maps smartphone guidance.

Bluelink Connected Car Services

Connected car services allows users can find a service station, a charging station, and know it's available to plug-in, or navigate to their destination

Bluelink-Cloud

Back-Ups

Hyundai Bluelink-Cloud back-ups let users save their personalisation and vehicle settings and easily transfer them to another car

Remote climate control

Hyundai Bluelink lets users set their ideal comfortable cabin temperature, or turn on their vehicle's heated and ventilated seats, remotely