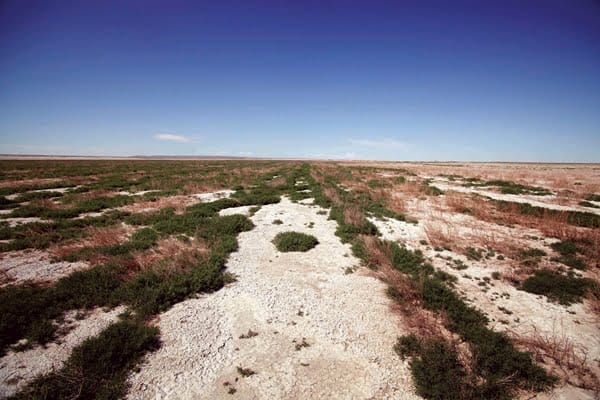 As part of its global commitment to help preserve the environment, Hyundai Motor Company has turned 30 square kilometres of infertile desert into grassland in China.. Since 2008, under the banner 'Hyundai Green Zone project', Hyundai has been assisting to halt the desertification and protect the ecosystem in Chakanor, an area within the Kunshantag desert of Inner Mongolia, China.
The district in the Kunshantag desert, located about 660 kilometres north of Beijing, is one of the main origins of the daunting yellow dust; a strong, seasonal dust storm that blows into Northern China and Korea and causes a variety of health problems.
Since 2008, Hyundai, in close partnership with Ecopeace Asia, has cultivated Suaeda grass in Chakanor region, harvesting an indigenous plant found locally and that prospers in barren desert soils. As a result, a 30 square kilometre area of highly alkaline desert was transformed into green grassland.
Hyundai Motor Company plans to continue the restoration effort and create an additional 20 square kilometres of grassland by 2012. The total restored grassland will amount to 50 square kilometres, making it the largest restoration for a single area in the world.
In addition, the restoration will help create a sustainable economy in the region – local people will have an incentive to care for the plants and maintain the restored ecosystems since the Suaeda plants and its seeds can be sold as medicines.
Hyundai plans to share its anti-desertification experiences with the members of the United Nations Convention to Combat Desertification (UNCCD) at its 10th session, which was held in Changwon, Korea from 10th to 21st October.