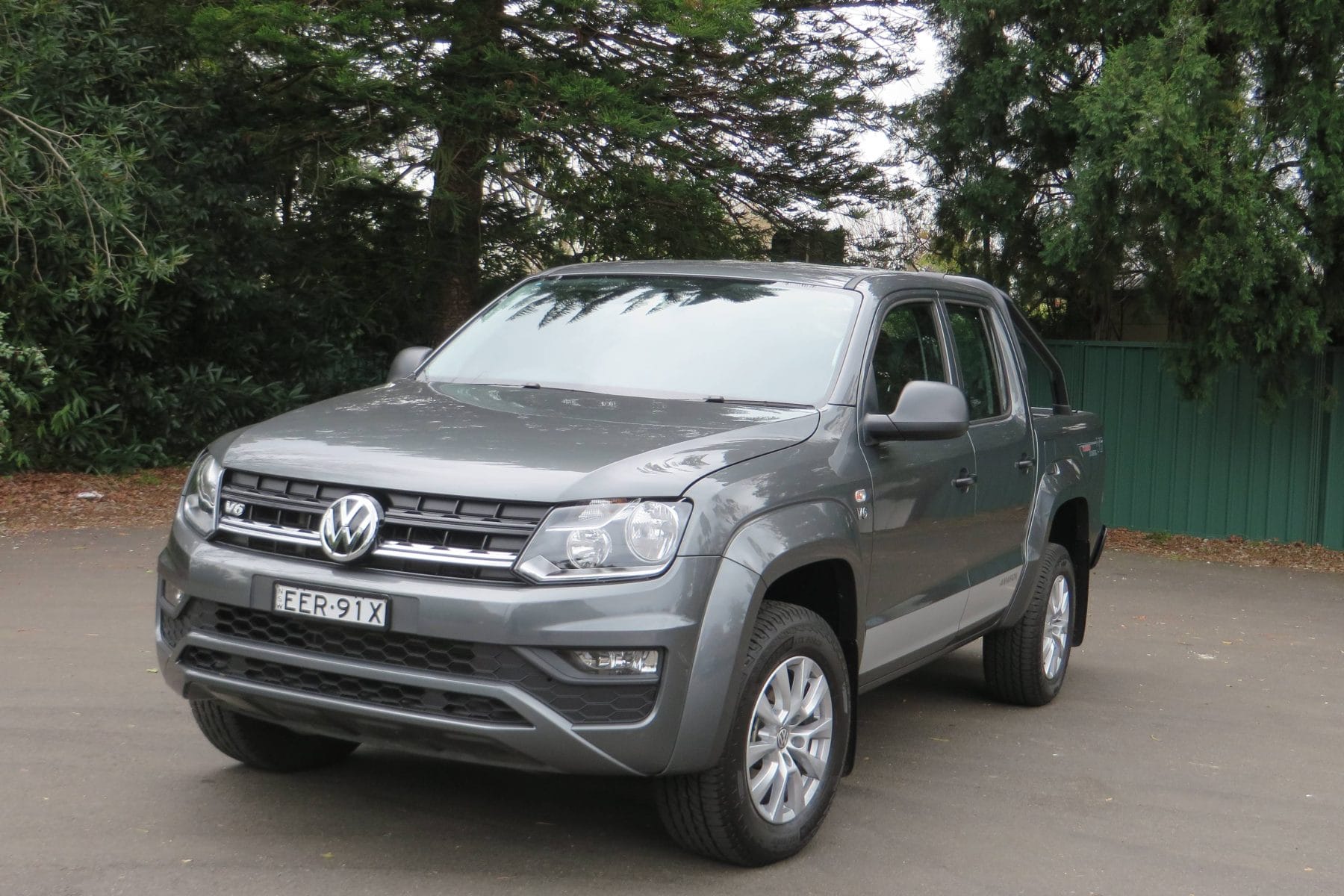 VW Amarok comes with 16 variations in all. Prices range from $38,490 for a Amarok rear-wheel-drive 4cylinder Cab Chassis, to $72,290 for the Amarok Ultimate V6 4Motion AWD.
Depending on the model you choose, options are a 4 cylinder or V6 turbo diesel, a 6 speed manual or 8-speed automatic, or Cab Chassis or Dual Cab. Diesel engines come 3 different tunes: 165kw/500Nm (6-speed manual), 165kw/550Nm (8-speed automatic), or 190kw/580Nm (8-speed automatic).
Both body styles sit on a full ladder frame.
Outside:
The Amarok body is chunky. The front deserves LED headlights instead of the old fashioned halogen headlights. There is no dusk-sensing but includes a smart set of LED running lights.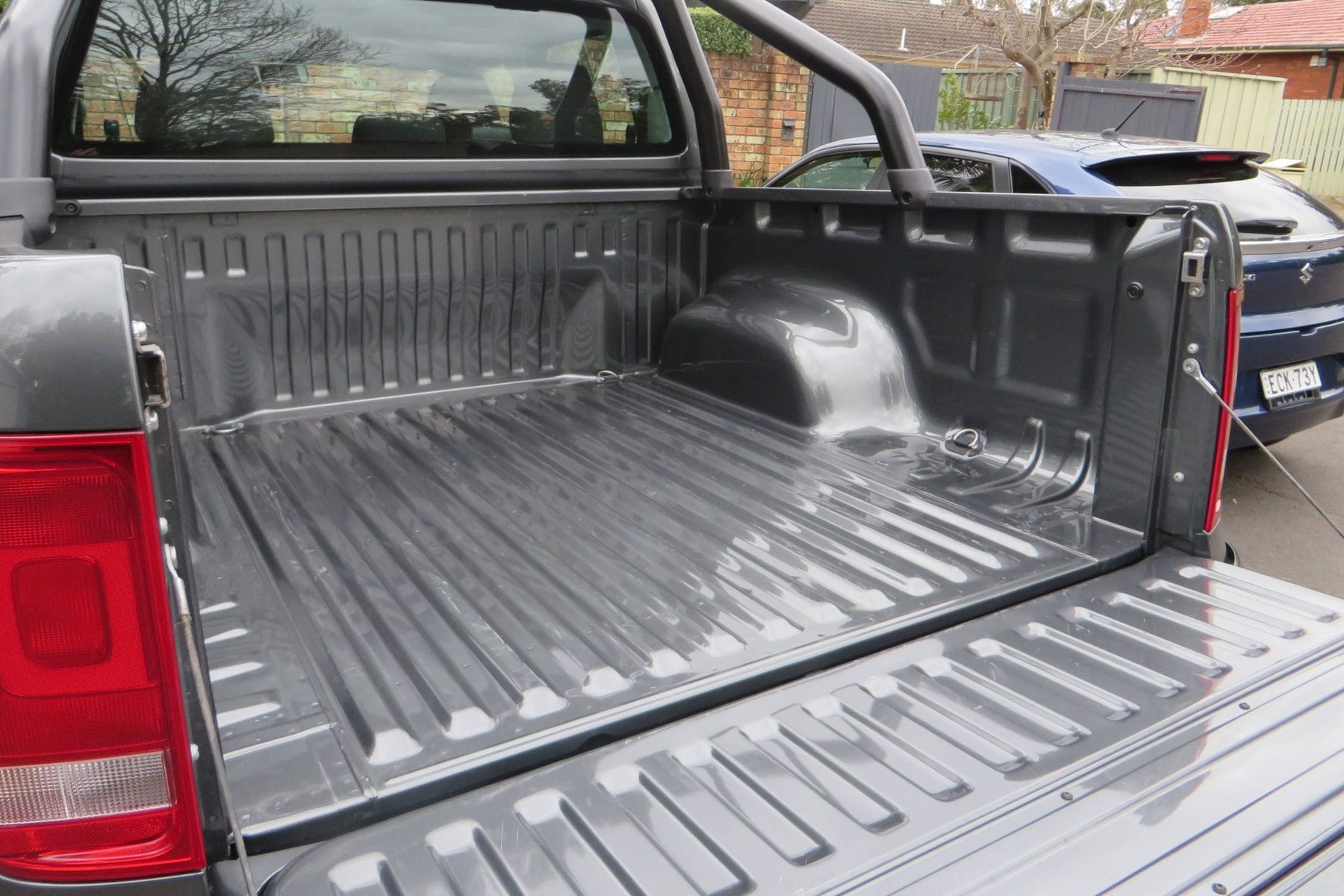 Every pickup truck needs a tray and this one is capable of taking a full pallet between the wheel arches. That's a shedload of shopping right there.
Water ingress is a universal issue, so make sure your tarp sheds all that nasty dampness properly. There are no tiedowns externally though, so be inventive.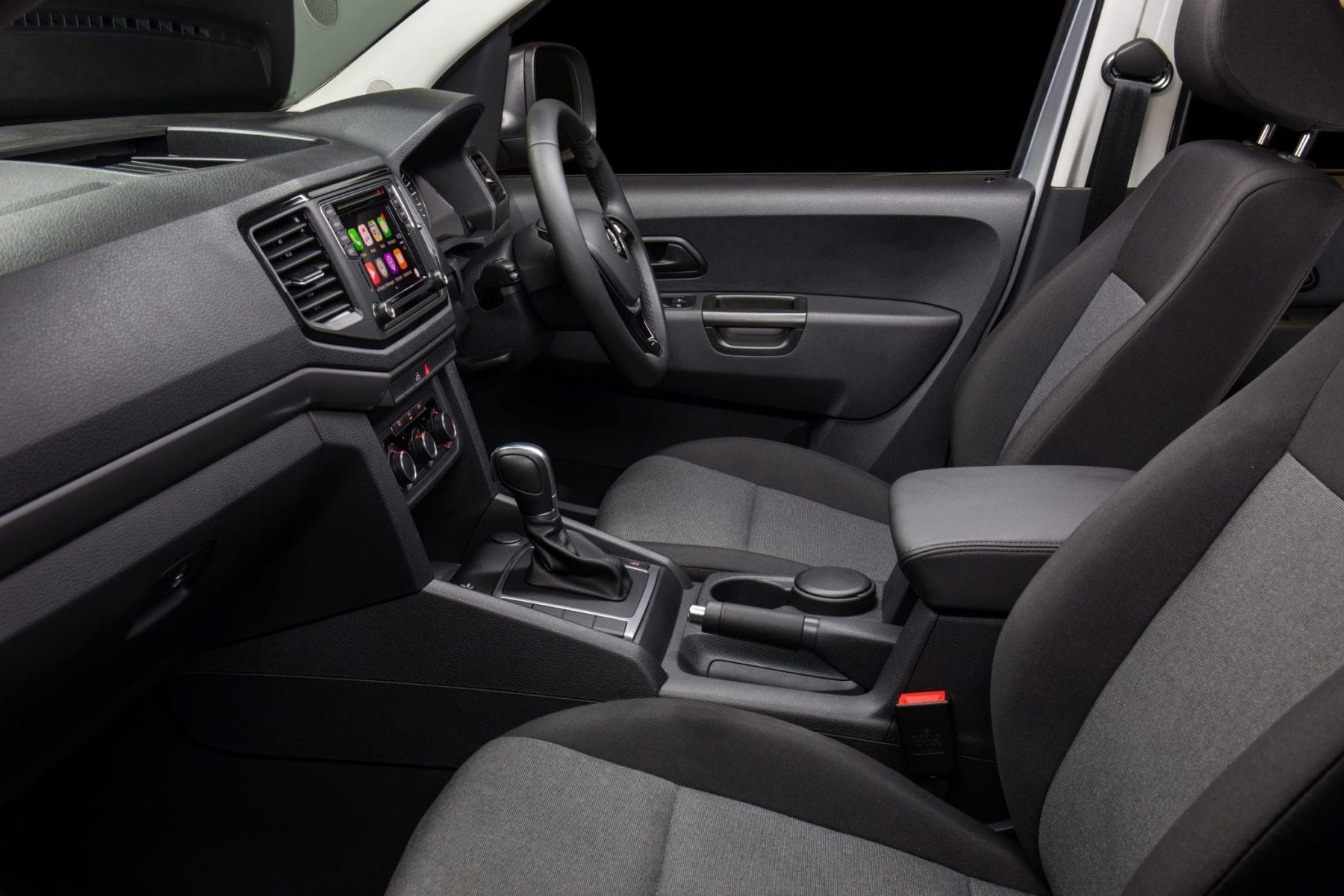 The Cabin:
VW interior design has always been tasteful.
Switch gear, instruments, seating, and technology solid, if a little dated.
But we were driving the "Core", which is a base model.
Pov models are notoriously bereft of nifty extras. Although Core feels like it would be at home on a building site, it doesn't make you feel like standing under a pressure washer after a spell in the saddle.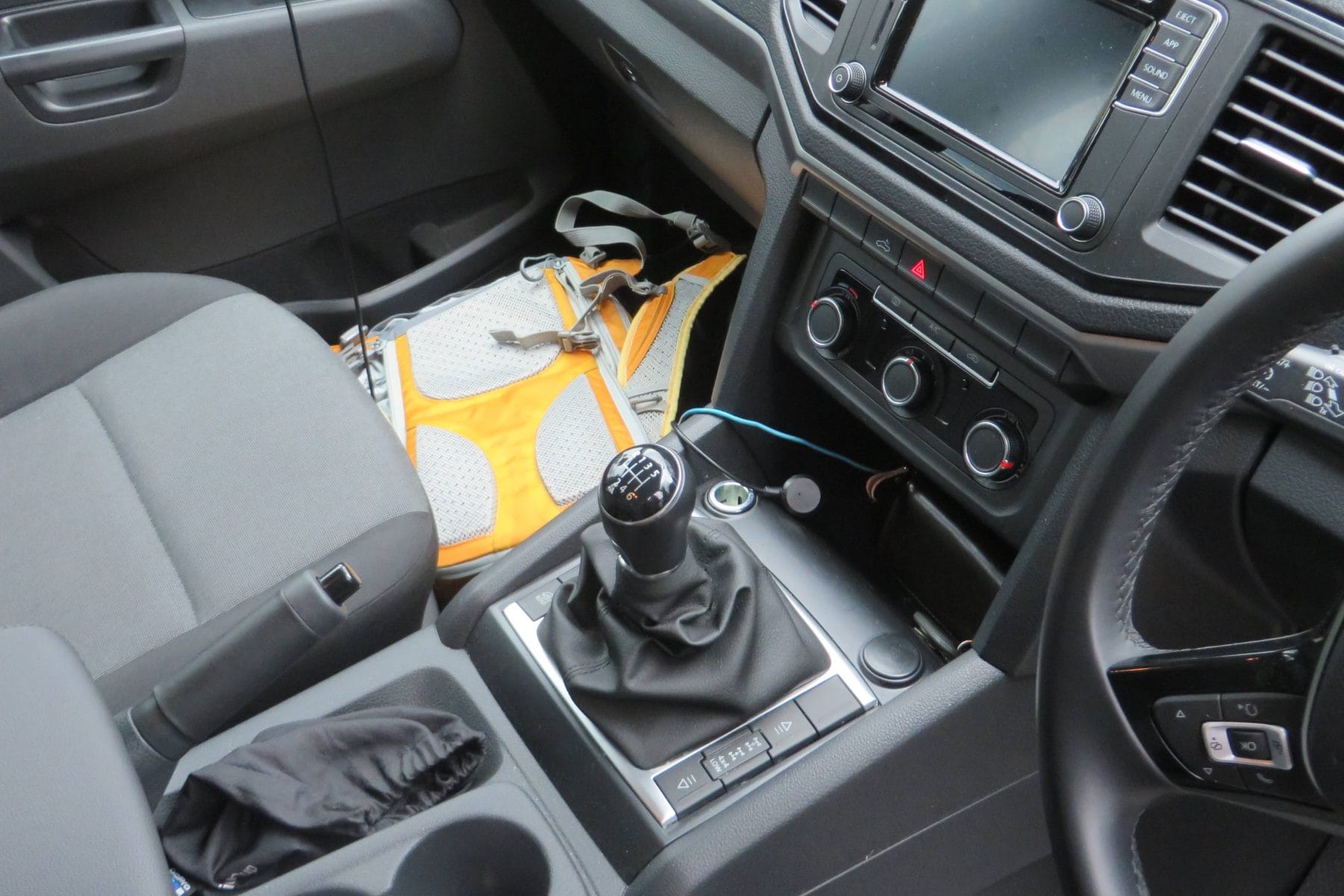 Seating takes Teutonic to a new level. Fabric feels solid and servicable, and floors are covered in rubber, and the whole thing feels like you could hose it out.
Amarok has cup holders and various bins, so everything has a place to be. Space in the front is more than ample, but back seaters will feel a little snug. That is common for a pickup truck. Rear passengers only come on board for shorter trips. A 6 footer only has a few cms of knee room.
Seat adjustment is manual. There are levers to slide and raise, and a dial on the back rest for pitch. The latter is a bit hard to reach around there on the backrest. There are 3 pedals, and a manual gear stick.
The cabin might feel working class, but is so comfortable.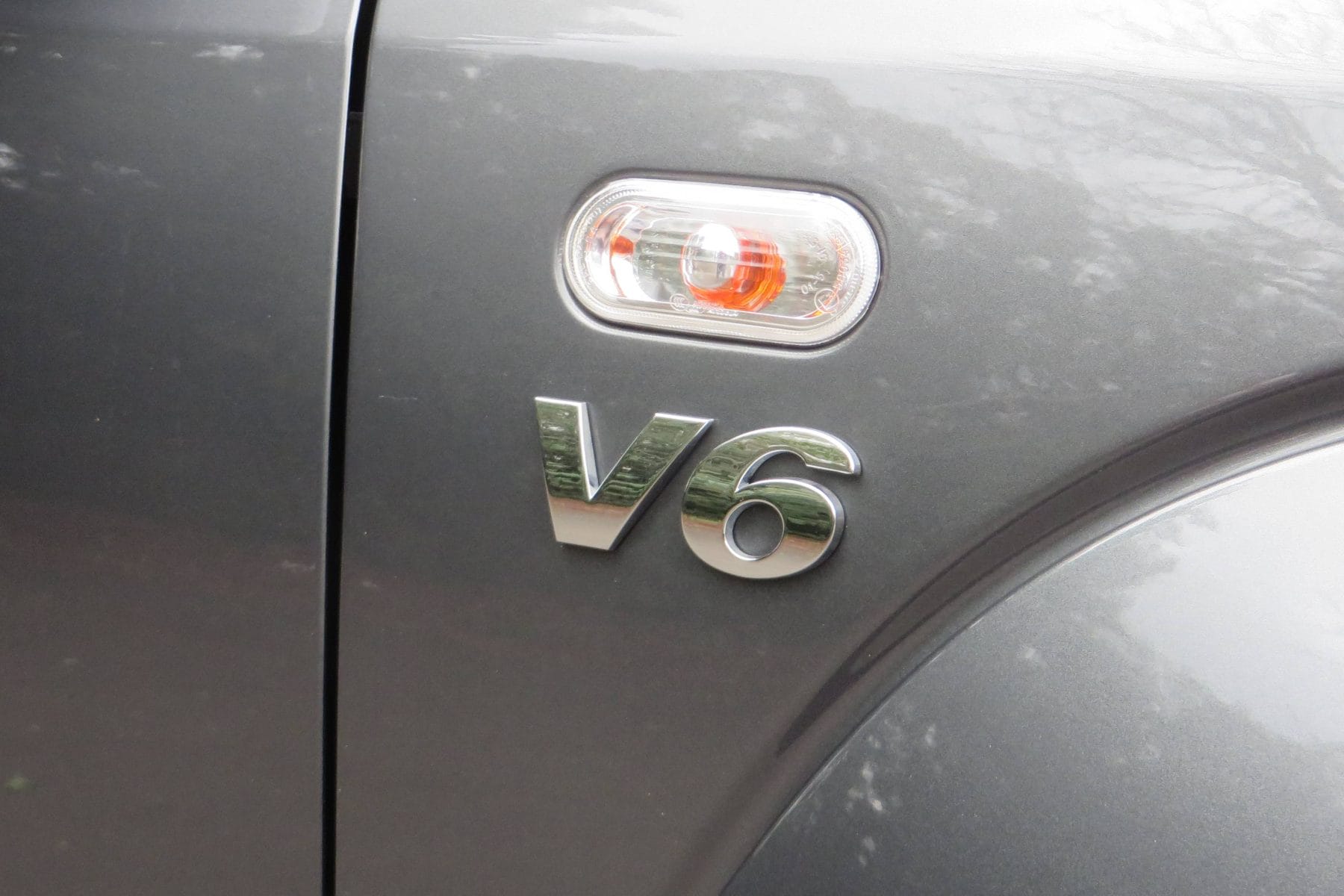 Engine/transmission:
Our car, Amarok V6 "Core", has a 165kw/500Nm V6 turbo diesel. It powers all 4 wheels through a 6 Speed manual. Consumption on our trip was 11L/100 of mixed city/highway driving. You can opt for the 8-speed automatic, which has an extra 50Nm of torque. Official figures are 9.7L/100k (man) and 9.1L/100k (auto).
Tech Goodies:
The Good:
The off-roading creds speak for themselves. "4Motion" is what VW calls its AWD system, and is in fact 2 different, but similar technologies. The manual models get a version of the Haldex system, whereas the 8-speed automatic cars have a Torsen AWD system.
Both drive all 4 wheels with a low range tougher off-roading.
You can press a button in the cabin for programmes that control power and. Amarok nails it in the rough, but AWD is no good if it is useless day to day. More about that later.
The Not-so-good:
Cabin tech is present, but less impressive. The infotainment screen is 6.33", and It lacks DAB, but makes up for it with the addition of Apple CarPlay. Speakers are decent sound, but there was a distinct lack of mid-range, with bass and treble taking up some of that slack.
Amarok got a 5 Star ANCAP rating in 2011. To get that in 2020, you need airbags all round, AEB, blind spot monitoring, and active steering control for lane monitoring, among other things.
There is manual air conditioning for a single zone, which is fine by me.
There is no blind spot monitor, 360 camera, active lane control, AEB. There are parking sensors and a reversing camera.
Driver dials include a LCD screen, including digital speedo.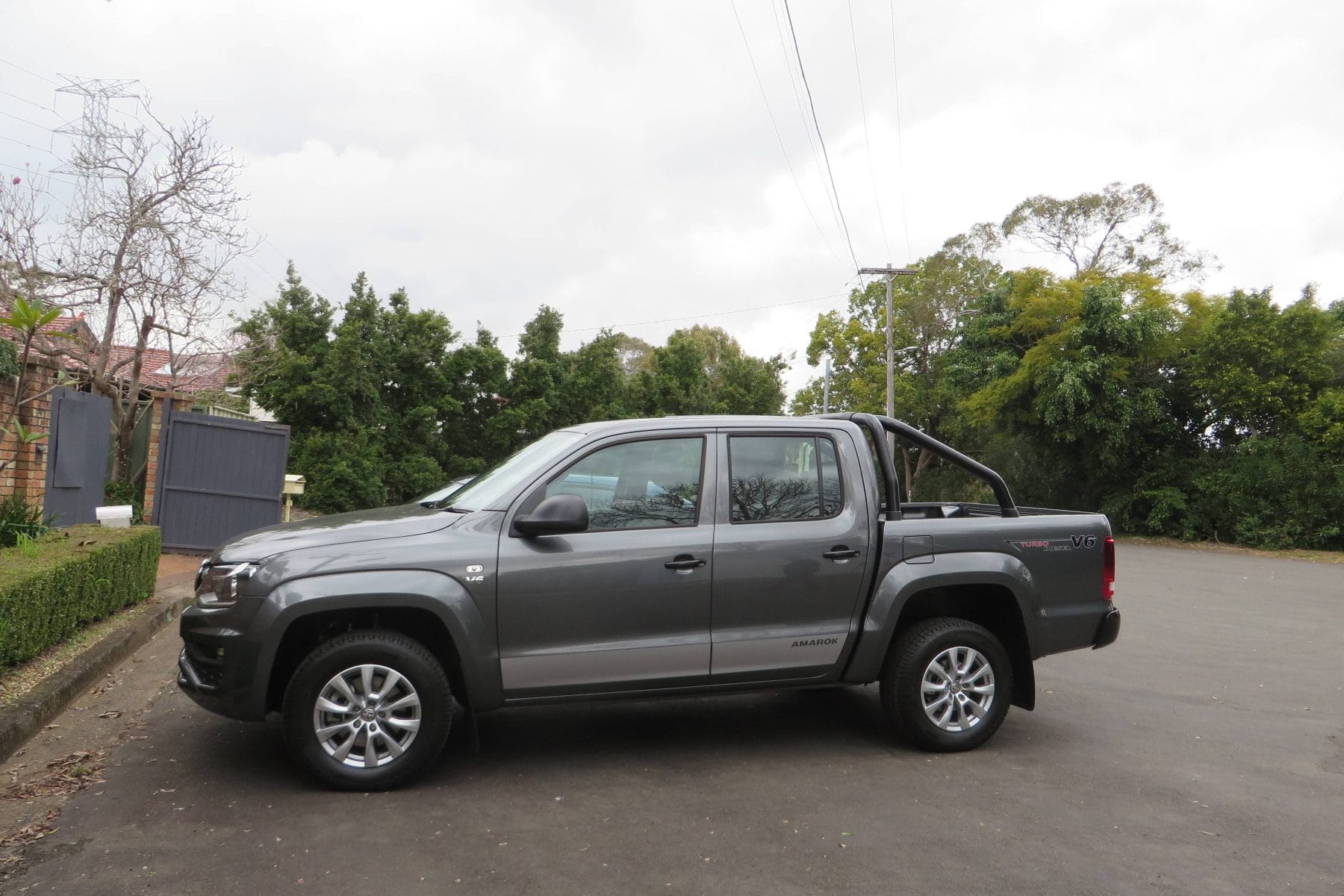 The Drive:
Amarok is a favourite.
Around town, the V6 is gentle, yet powerful. After evaluating both manual and automatic transmissions, the 8-speed is my pick.
Our manual was difficult in finding 3rd. The clutch is easy to use, and there is hill-hold for added assistance in traffic
Highway stints are comfortable, and the cabin is very quiet.
Ride is a mixed bag. On smooth surfaces, Amarok is as smooth as silk, but small road imperfections are transmitted directly to the driver's seat. Amarok will take up to 6,000kg of GVM and that comes with drawbacks.
Rear suspension is a hefty set of leaf springs. That is where most of the weight will sit, so they are firmly. At least VW saw fit to throw in a couple of disc brakes on the rear wheels, unlike the opposition.
Handling is surprisingly good.
After a brief period of familiarisation, you'll be throwing Amarok around. Cornering is excellent unless you hit the aforementioned rut. Then, you get a rather thrilling bounce.
Wet roads, even with stability control, can be more trhilling than you'd otherwise like. The wheels scramble for grip, and the dashboard lights up like a Christmas tree. Even though there are some rather alarming sounds, and a few bumps, Amarok never slides to the side. Remember, it is designed to take weight in the tray. With a load on, there would be much less drama at the lights.
Conclusion:
Amarok is handsome and is easy to drive. The cabin is easily cleaned, and there is plenty of space.
You could easily live with it day-to-day, although you'd probably be better off spending a few extra shekels on the upper models with the 8-speed automatic.
The only concern is the aging ute lacks many of the modern gadgets you find on Navara, Hilux and Triton. That would not stop me from buying one.
Also Look At

Prices as follows:
Amarok Dual Cab 2WD
Amarok TDI420 2WD Dual Cab Chassis 8 Spd AT
$38,490
Amarok TDI420 2WD Dual Cab Ute 8 Spd AT
$39,990
Amarok Dual Cab 4 Cylinder
Amarok TDI400 CORE 4MOTION Dual Cab Chassis 6 Spd Man
$43,090
Amarok TDI400 CORE 4MOTION Dual Cab Ute 6 Spd Man
$44,590
Amarok TDI420 CORE 4MOTION Dual Cab Chassis 8 Spd Auto
$46,090
Amarok TDI420 CORE 4MOTION Dual Cab Ute 8 Spd Auto
$47,590
Amarok TDI420 CORE PLUS 4MOTION Dual Cab Ute 8 Spd Auto
$51,590
Amarok Dual Cab V6
Amarok TDI500 CORE V6 4MOTION Dual Cab Ute 6 Spd Man
$49,590
Amarok TDI550 CORE V6 4MOTION Dual Cab Ute 8 Spd Auto
$52,590
Amarok TDI550 SPORTLINE 4MOTION Dual Cab Ute 8 Spd Auto
$56,590
Amarok TDI550 SPORTLINE 4MOTION Dual Cab Ute 8 Spd Auto
$56,590
Amarok TDI550 CANYON 4MOTION Dual Cab Ute 8 Spd Auto
$57,990
Amarok TDI550 HIGHLINE 4MOTION Dual Cab Ute 8 Spd Auto
$61,090
Amarok TDI580 HIGHLINE BLACK 4MOTION Dual Cab Ute 8 Spd Auto
$64,990
Amarok TDI580S 4MOTION Dual Cab Ute 8 Spd Auto
$70,990
Amarok TDI580 ULTIMATE 4MOTION Dual Cab Ute 8 Spd Auto
$72,790