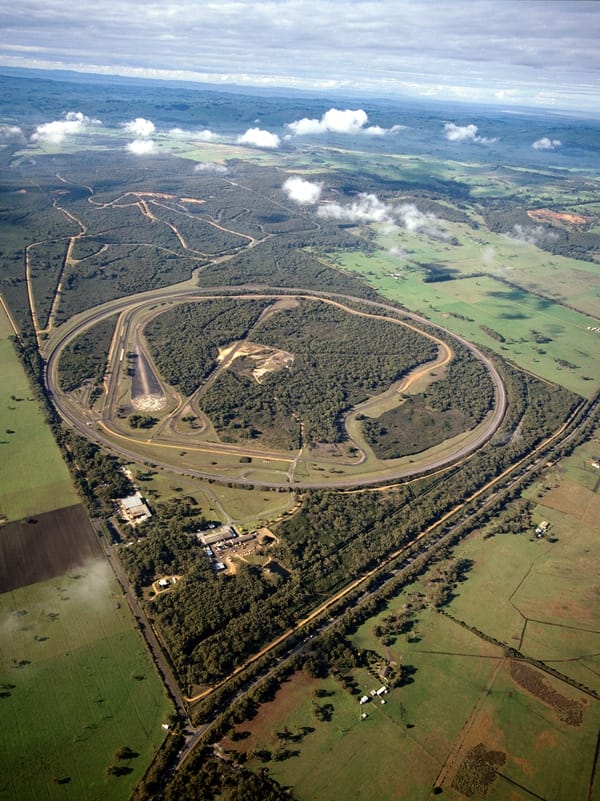 Holden vehicles will continue to be tuned for Australian demanding local conditions with the announcement today that Holden will retain its iconic Lang Lang Proving Ground post-2017.
General Motors Executive Vice President and President, GM International Operations (GMIO) Stefan Jacoby joined Holden Chairman and Managing Director Gerry Dorizas at a press conference at Holden HQ at Fishermans Bend today to make the announcement.
Mr Jacoby said Holden will retain its uniquely Australian DNA now and into the future.
"Whether it's earned on the Proving Ground or created in the GM Australia Design Centre, Holden will keep its proud Australian identity," Mr Jacoby said.
"This announcement means that post-2017, Holden will not only retain its Lang Lang Proving Ground in Victoria but will host a design, engineering and product development workforce in Australia.
"This is an important step in ensuring that Holden and its products continue to speak with a strong Australian accent now and in the future. The world over, everything starts and ends with great product.
"Our continued investment in the Proving Ground and the GM Australia Design Centre reinforces the strength of the Holden brand and the company's commitment to maintaining a significant presence in the Australia.
"The Australian design and engineering capability is also a critical asset for GM globally. This local team is a key part of our global design and engineering strategy for the future."
Mr Jacoby said the preservation of the Lang Lang Proving Ground, combined with today's additional announcement that three European-sourced models will join Holden's portfolio in 2015 demonstrated Holden's long-term commitment to Australia.
"GM is undergoing a transformation that is committed to driving our markets – like Australia – towards success. We are focussed on the long-term fundamentals, including ensuring Holden retains its proud Australian identity and provides customers with the best possible cars," Mr Jacoby said.
Mr Dorizas said the Lang Lang Proving Ground and GM Australia Design Centre, combined with the retention of some engineering capability, meant Holden would continue to deliver Australian customers world-class vehicles.
"Our engineering and vehicle development team at Lang Lang will have the capability to tune suspension, steering and drivetrain characteristics for Australia's unique conditions and customers," Mr Dorizas said.
"The Lang Lang team will also remain plugged in to GM's global engineering department, with ongoing input into product programs that reach beyond Holden and influence GM vehicles around the world. Our world-class GM Australia Design Centre will also continue to help shape not just future Holdens but GM vehicles around the globe."
Located approximately 95km south-east of Melbourne, operations commenced at Holden's Lang Lang Proving Ground in August 1957. Lang Lang has been the testing ground for every locally-produced Holden from the FC model of 1958 right up to the current world-beating VF Commodore range, launched in May 2013.
The Lang Lang facility includes 44km of sealed and un-sealed roads designed for specific vehicle development and general durability testing. This road system includes a 4.7km banked high-speed track, a 'twist' course for steering and chassis tuning, a 'noise road' for vehicle refinement development, hill test roads and a skid pan.