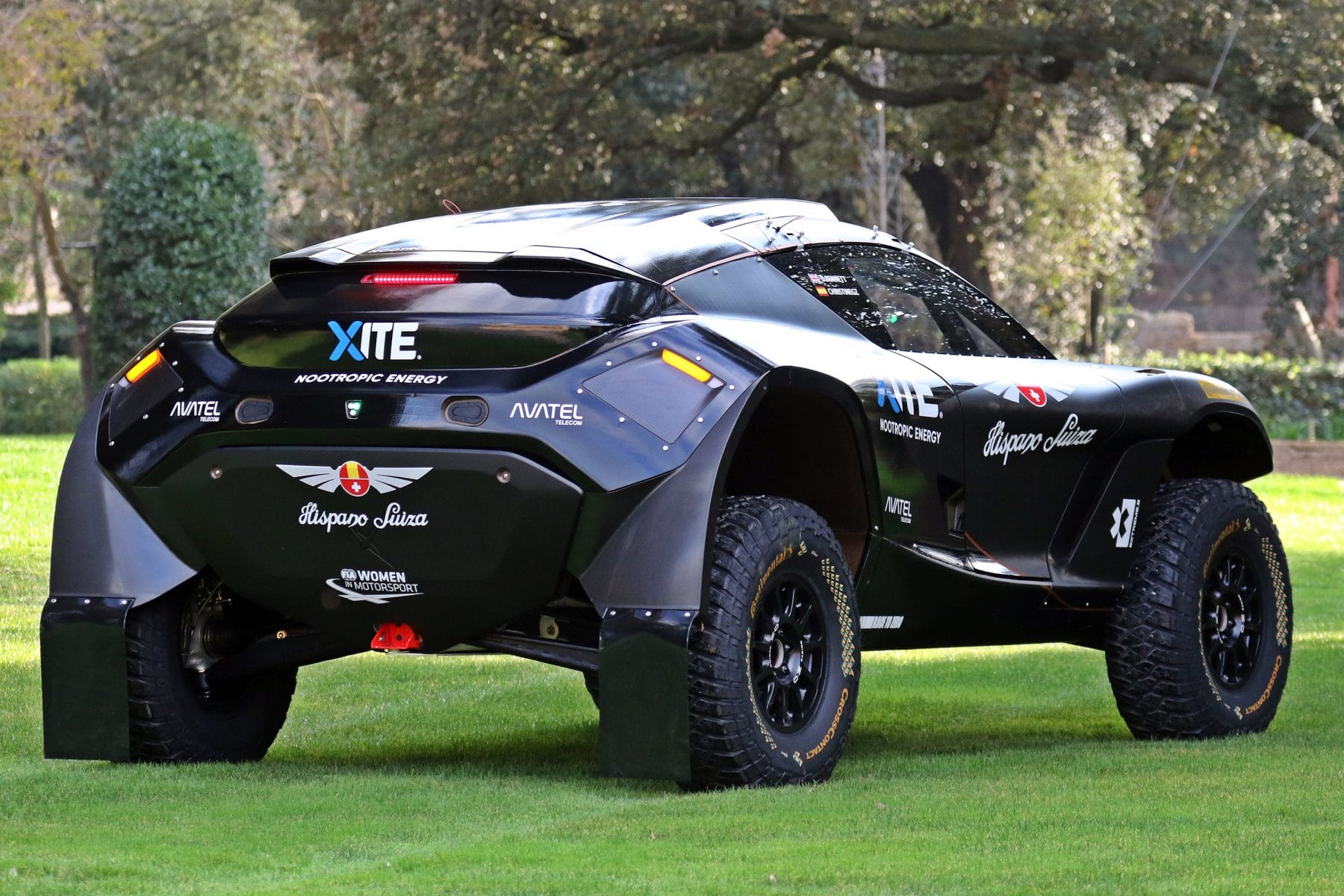 In 1898 a Spanish artillery captain, Emilio de la Cuadra, started making electric cars.
The company soon moved into petrol engines, then renamed Hispano Suiza and between the two world wars made some wonderfully elegant motor vehicles.
Licences for their patents were much in demand from prestige car manufacturers including Rolls-Royce.
Hispano Suiza had some racing success in the 20s
The Second World War saw them move away from car production until the brand name was revived in 2010 and a number of distinctive cars have been designed.
And they now have a racing vehicle that shows a modern trend but also is a throw back to their start more than 120 years ago.
Their latest vehicle for competition looks like a dune buggy on steroids.
It will compete in the Extreme E Championship; a rally style event for electric vehicles.
Im David BROWN
Motoring Minutes are heard around Australia every day on over 50 radio channels through the Torque Radio network. Motoring Minutes have an average daily audience of over 150,000 listeners. Motoring Minutes are also broadcast as part of Overdrive Radio Program, which is broadcast through the Community Radio Network across Australia and has a weekly audience of over 450,000.