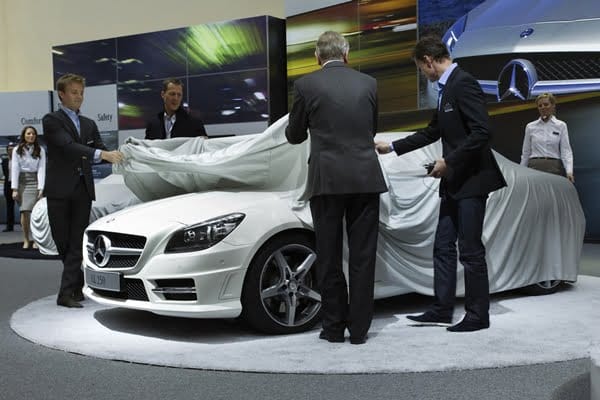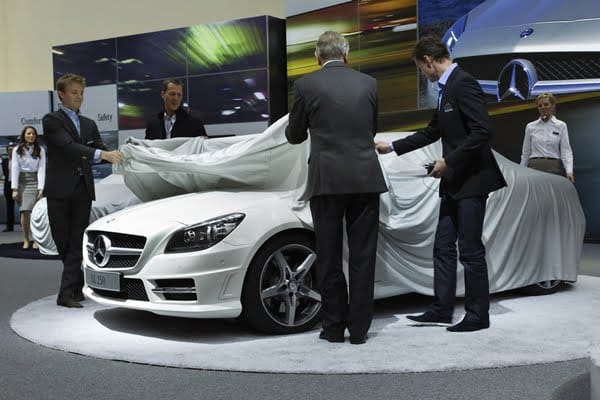 Exactly 125 years to the day after Carl Benz registered his "vehicle with gas-engine drive" under patent number 37435 with the Berlin Patent Office in 1886, Daimler AG has celebrated the anniversary of the automobile.
Approximately 1,400 invited guests were hosted by the inventor of the automobile at the Mercedes-Benz World in Stuttgart. The evening was moderated by Desirée Nosbusch with guests of honor including the German Federal Chancellor, Dr. Angela Merkel, and the Prime Minister of the federal state of Baden-Württemberg, Stefan Mappus. They mixed with international guests from the automotive industry and the fields of politics, business, sports, society and the media, as well as members of Daimler's Board of Management, Supervisory Board and many Daimler employees.
Dr. Dieter Zetsche, Chairman of the Board of Management of Daimler AG and Head of Mercedes-Benz Cars, emphasized the importance of the automobile: "The invention of Daimler and Benz has changed the world for the better – and it will continue to do so. History shows that when a society becomes physically mobile it also becomes socially mobile and economically successful." At the same time, Dr. Zetsche focused on the future: "As the inventor of the automobile, Daimler strives to be at the forefront of shaping future mobility."
One of the key challenges is the transition to electric mobility. Dr. Zetsche is convinced: "If Daimler and Benz were still alive today, they would advise us to make green cars even more fascinating and fascinating cars even greener. Only attractive innovations are effective innovations."
World tour of fuel cell vehicles to be started
Firm evidence of the innovative strength of Daimler and Mercedes-Benz in the field of green technologies was sent on a world tour as part of the anniversary celebrations. Together with Chancellor Merkel, present and past racing drivers Michael Schumacher, Nico Rosberg and David Coulthard, and three Daimler engineer, Dr. Zetsche symbolically started the Mercedes-Benz F-CELL World Drive. Three B-Class cars with fuel-cell drive are to travel around the world in 125 days.
Patent granted for battery technology
125 years after Carl Benz registered his patent and more than 80,000 patents later, Daimler was granted another technology patent during the anniversary celebrations. Cornelia Rudloff-Schäffer, President of the German Patent and Trade Mark Office, presented Dr. Zetsche with the patent certificate for the so-called bipolar flat-cell frame. This technology is now in the development stage at Daimler and is potentially a further step along the way to the industrialization of lithium-ion batteries.
Milestone: 30 million Mercedes-Benz cars
Right on time for the 125th anniversary of the automobile and after 65 years of post-war production, the Mercedes-Benz brand has reached a new milestone. 30 million automobiles with the three-pointed star have been delivered to customers since 1945.
Dr. Dieter Zetsche: "This unit-sales jubilee is another major milestone in the history of our brand and demonstrates the popularity our cars have enjoyed for many decades with customers around the world."