Available in Australian showrooms today, the facelifted Citroen C3 dials up the "charisma and charm" according to Citroen Australia.
Exterior design changes include a newly designed front end, inspired by the CXPERIENCE Concept.
Contributing to the exterior design changes are 16″ "Helix" alloy wheels, redesigned Airbump™ feature and rear quarter panel pattern plus new LED headlights.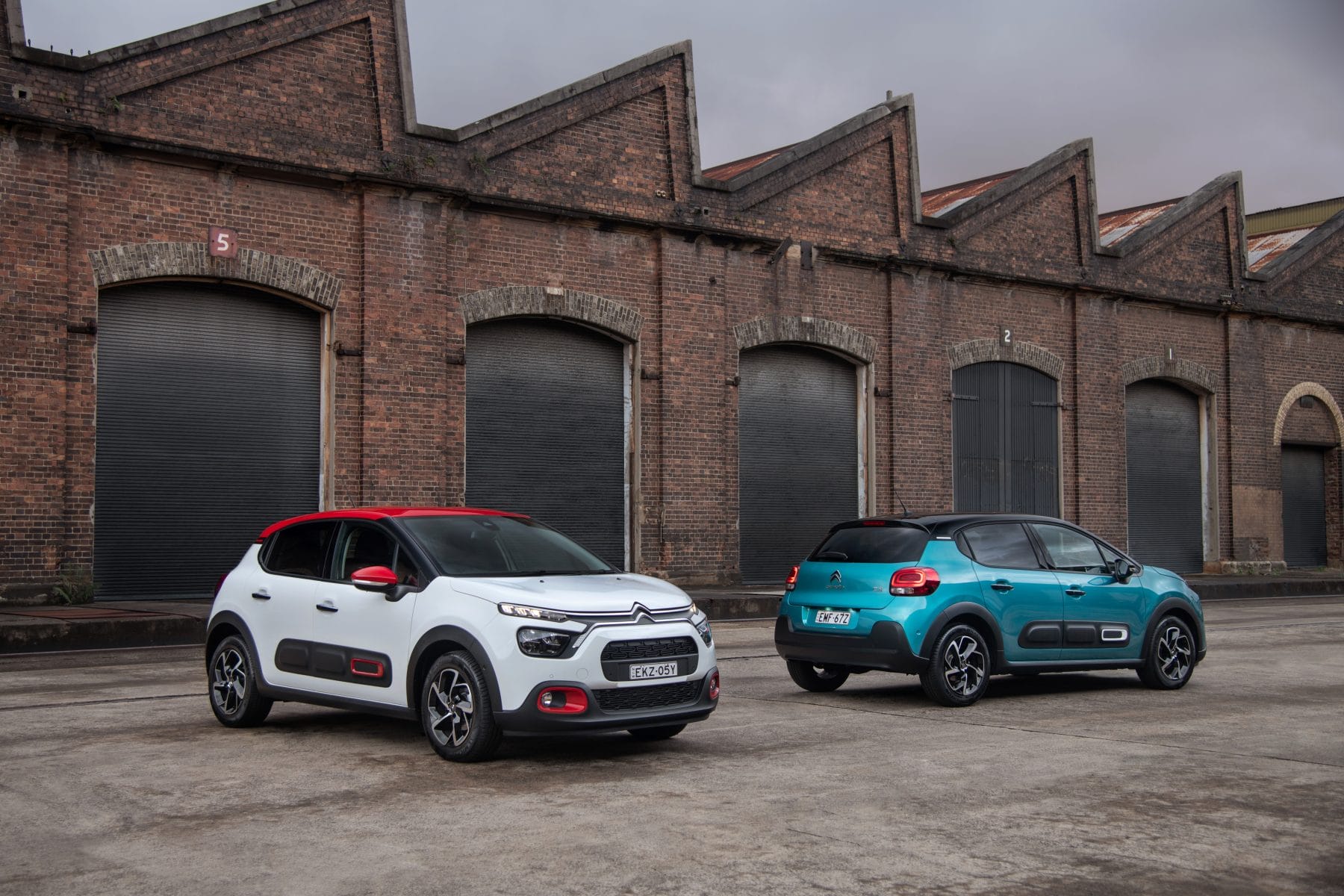 Airbumps™ are a design feature combining style with function. Fitted on the lower door panels of the all-new C3, they enhance its looks and provide real day-to-day protection for the bodywork.
Redesigned, they are made up of a set of 3 capsules positioned at the bottom of the door, featuring a coloured surround that matches the Colour Pack.
The addition of two new exterior colours – "Spring Blue" and "Artic Steel" – further enhance the personality of the C3, along with the addition of the "Emerald" roof colour.
In addition to the original interior, which highlights a clean look, the refreshed C3 is available in a new interior colour design, Emerald.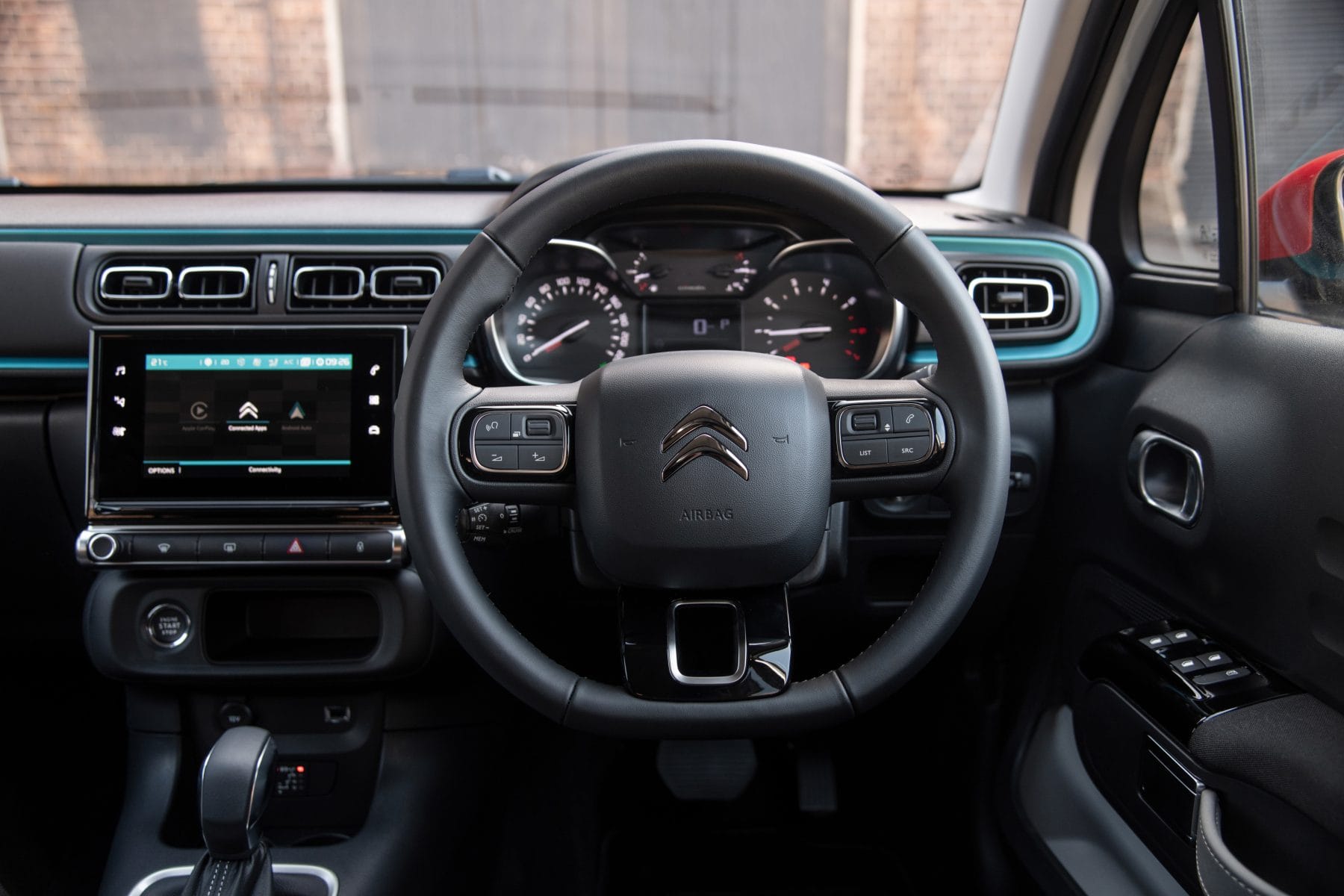 The Emerald interior offers a more dynamic interior that contrasts between dark colours and Emerald coloured touches. A technical textile (3D mesh) with a "dynamic" look adorns the upholstery and the dashboard surround and coloured fabric strips.
Citroen says comfort is enhanced with the introduction of their signature "Advanced Comfort" seats.
Featuring a specific padded design (increased from 2mm to 15mm in thickness), a reinforced structure and exceptional lumbar support, Citroen says these generous seats are both visually and physically comfortable.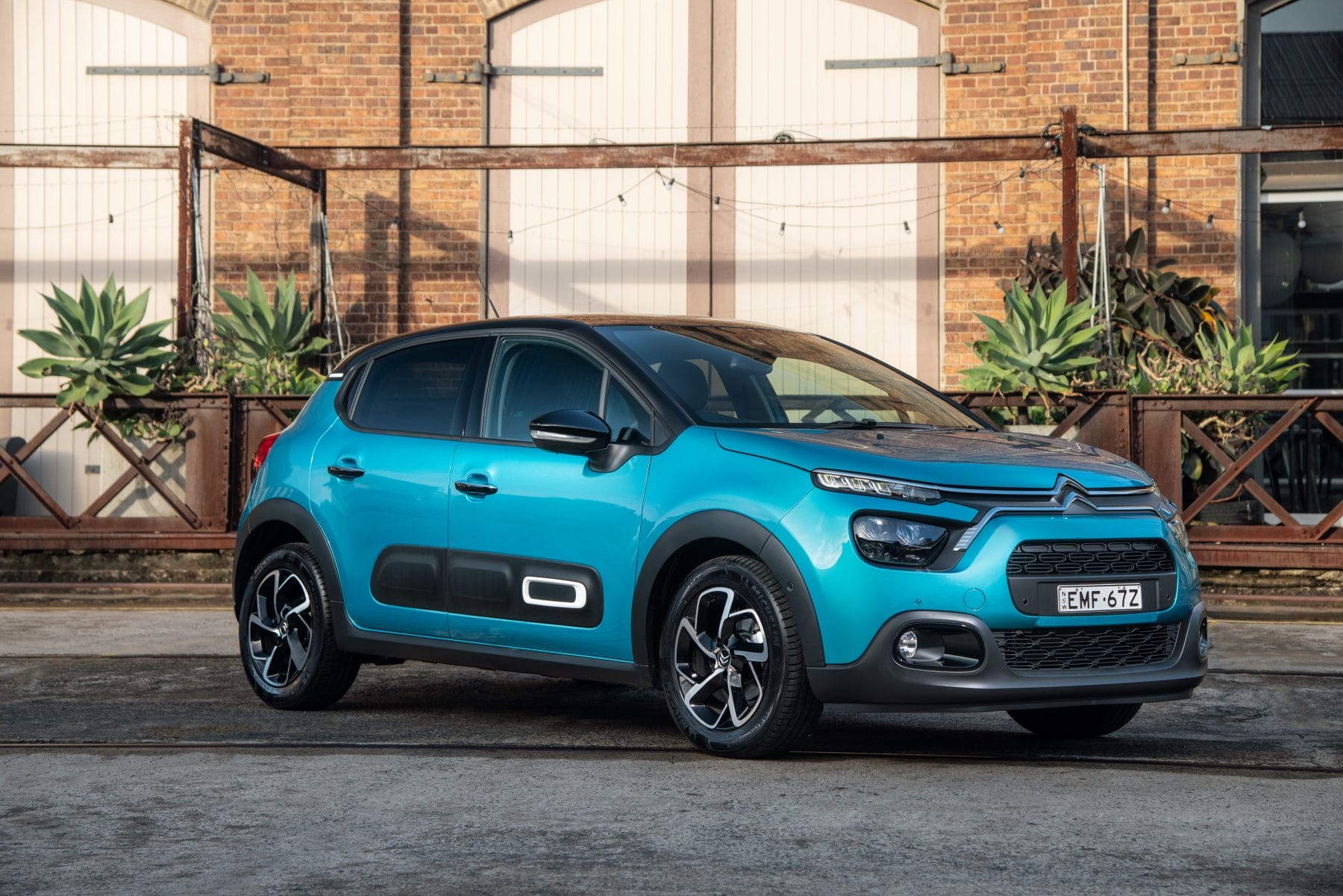 Standard safety and convenience technologies include front parking sensors, hands-free entry, active safety braking, coffee break alert, driver attention alert, reverse camera with parking sensors, hill-start assist, blind spot monitoring, speed limit sign recognition and cruise control/speed limiter.
Kate Gillis, General Manager Peugeot Citroen Australia, said: "The Citroen C3 has always been the perfect choice for those want their vehicle to reflect their personality and style.
"With this facelift, the C3's distinctive style reaches new heights and continues to deliver on key driver expectations in relation to technology and comfort."
Despite the added specification, the single variant C3's manufacturer list price remains at $28,990.