Citroën C3 Aircross VS Lexus UX
The world is continuing its move away from passenger cars of old towards SUVs. Vale The Passenger Car.
All the big players are stuffing market gaps left and right, and everyone else has to follow.
I'm constantly amazed at the things designers do with a two-box design. Manicured interiors combine a touch of the masculine with the practicality of the feminie.
Here are two new small SUVs, Citroën's brand new C3 Aircross, and the UX from LEXUS.
Cue wistful music while I look longingly into the distance.
These is two takes on the same subject from a slightly different point of view. One, a Lautrecian comment on modern life, and the other with nods to origami. Folds and creases blend and meld as if just being turned out on to a table by unseen hands.
Citroën once made uber-luxury cars like the DS and SM, but has metamorphosed in to some altogether more bread and buttery..
LEXUS, is Toyota saying to the world, "Luxury isn't a German word".
As we move towards electrictrification, small engined, fuel efficient cars shoehorn themselves into the gap created by a charging infrastructures even Edison would laugh at.
Which Cars?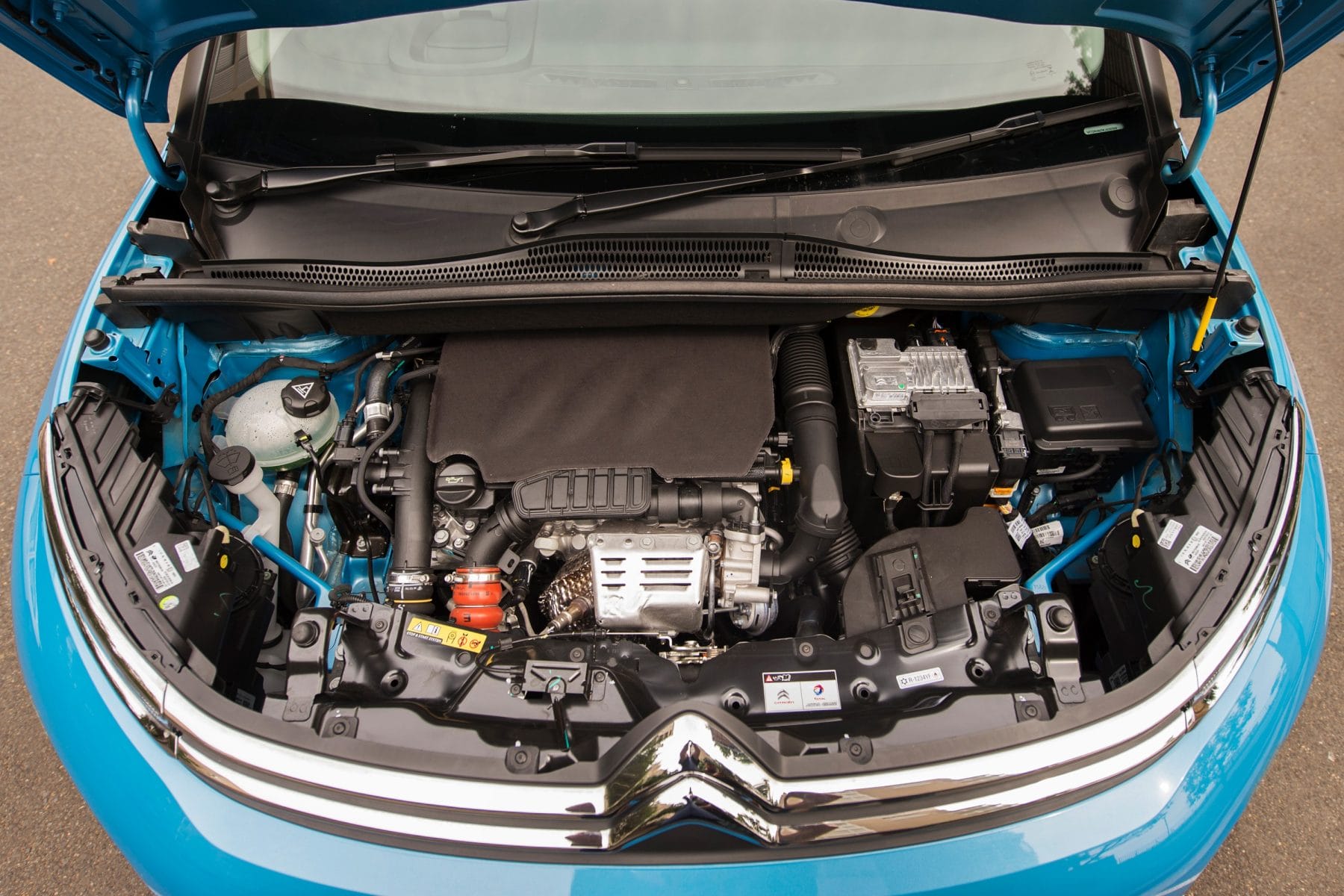 Citroën has a single model. It has a 1.2L 3 cylinder turbo with an impressive 6.6L/100k. It drives the front wheels through a 6 speed conventional automatic. It looks either super cute, or like it was designed by Picasso after a big night out, depending on your point of view.

On the other hand, LEXUS UX has 3 drivetrains, a 2.0L petrol FWD, and a hybrid driving either the front wheels, or all four, you choose. To add to the fray, there are 3 grades: Luxury, F-Sport and Sports Luxury. Drivetrains use a CVT automatic which has no physical gears as such. That might will kill the car as an option for some.

Outside:
It is clear from the outset that each brand has really gone for it when it comes to the metalwork.
Citroën opted for cheeky rounded corners, and tiara-like grille feature. It has bold 4 spoke "4EVER" alloy wheels, and things they call "squarecles" sprinkled liberally inside and out. They are squares and rectangles with rounded corners. Commit that word to memory, then forget it.
The real headlights sit below, either side of the actual grille.
Sturdy metal roof racks, and a unique colour scheme create a slightly retro atmosphere harking back to Citroëns like the 2CV. But, it isn't a dim pastiche, oh no.
From a company that is capable of something that looks like a space ship, C3 Aircross is relatively tame if a little confronting.

LEXUS however, has taken in-your-face to a new level.
There are sharp angles front and back, with Caddy-like fins on the tail lights straight from the 60's. But, that is the only ye-olde-worldy nod. The rest is all 21st century.
UX has roof rails to attach accessories to, and these cool stacked fully automatic LED headlights.
The profile is faceted to within an inch of its life, and wheel arches angle forward ready to pounce.
There is an obvious difference in design aims but one is not better or worse than the other, just different.
Inside:
The obvious differences continue inside.

The Citroën is fun and funky. It is young and hip with nods to vintage luggage. The seats are very comfortable lounge-like pews.
There is the odd bit of cheap plastic which ruins an otherwise great interior.
Cup holders are at a premium. There gear selector has a staggered gait which is annoying too. I love the pop-up heads up display.
Sound is decent from the audio system which includes touch screen with Apple CarPlay.
Rear room is sufficient for shorter trips.

LEXUS has a very classy cabin. Fixtures and fittings have a solid feel and the leather is soft and supple. Parts of the soft furnishings are not leather but it is hard to pick the difference.
Sound from the Mark Levinson system is superb, but there is no CarPlay as yet. The screen is controlled by the awkward track pad between the front seats.
The luxurious cabin sports a full and long list of driver aids and safety accoutrements.
Space in the back is as bijou as the C3. Neither of these cars are large so this is to be expected.

Technology:
The C3 Aircross has Apple CarPlay/Android Auto, and safety features like blind spot monitoring, and AEB using a camera. Semi-automated parking takes the worry out of parallel  spots on the high street.
LEXUS has thrown everything at the UX. AEB, radar cruise control, blind spot monitoring and active lane control..
The biggest feature is hybrid drive. It is the latest version of the system that has made Toyota and LEXUS a household word when it comes to self charging electric cars. Self-charging is the current answer to the medium term problem of EV power storage. While governments get their act together on charging, we can reduce out dependence on oil, right?
Safety
It would be a mistake to think that the amount you pay equals the amount you get when talking about safety. 5 stars in the year tested, means it is rated against fixed criteria for that year.
In other words all cars tested in the same year are rated on the same points. See the ANCAP site for details all cars they've tested.
Both cars have: blind spot monitor, autonomous emergency braking (AEB), reversing cameras and sensors, lane departure warning (LEXUS adds active lane control), Airbags (front, side, curtain).
C3 Aircross has a spare space saver wheel.
The Drive:
Citroën C3 Aircross and LEXUS UX have very different driving personalities.
Aircross feels light, and very small just like a city car should. It has light steering and very effective brakes. Ride is superb with MacPherson struts at the front and a torsion bar rear.
UX feels substantial by comparison. Steering is slightly heavier and can be changed with drive mode controls. Acceleration is brisk and makes the hybrid a more enjoyable driving experience. It is pegged against the diminutive Mercedes GLA and its ilk.
Around town both cars are nippy and easy to park. The 2.0L petrol UX is not my cup of tea. It lacks driving personality. Even in sport mode, it feels a little sluggish.
UX hybrids are a different kettle of fish, and apart from excellent fuel economy, run in Pure EV Mode for short periods. Even at highway speeds, LEXUS/Toyota hybrids will run in EV mode. They recover energy from braking and coasting too. Nothing is wasted. Unlike electric cars, hybrids can go as far as any regular petrol engine vehicle.
Both brands are relatively rare too. So you're unlikely to find another one beside you at the lights.

Verdict:
As the market continues it's shift away from passenger cars to crossover and SUV styles, car makers say they must have a model in every segment to survive. Those too slow to adapt will ride off into the sunset, and the dying embers of their day.
Until we have adequate charging opportunities, small efficient engines, or a hybrid drive, will continue to the best value choice.

Also look at