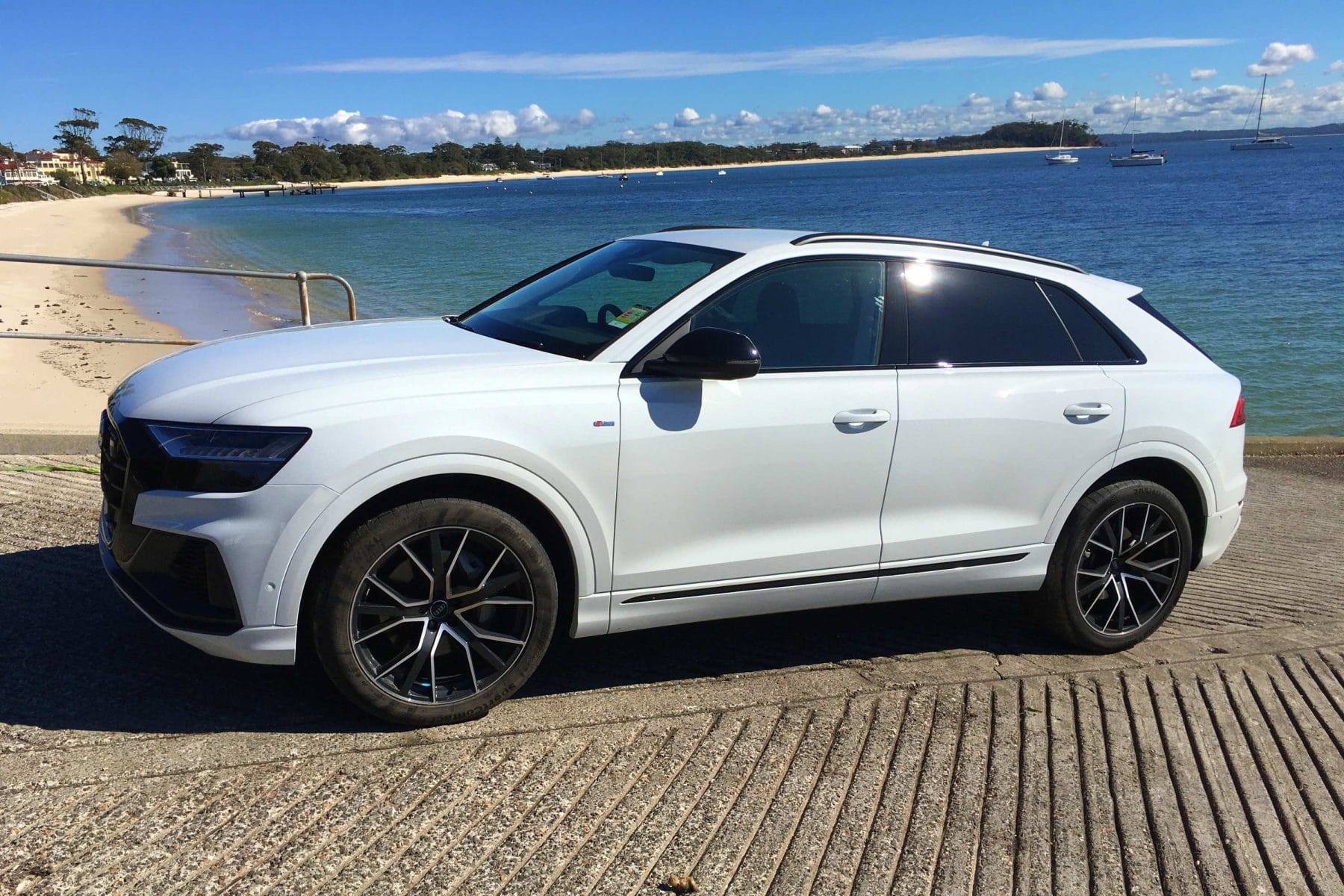 Audi Q8 50 TDI QUATTRO -SUV's now account for nearly 50% of new car sales each year, mostly in the smaller and mid-sized segments. But this week I drove the Audi Q8 50 TDI Quattro.
I have to admit I love driving large SUVs and Audi's new Q8 is a beauty.
We tested the 3.0L V6 55 TDI with an eight speed tiptronic transmission, quattro drivetrain, adaptive air suspension and a drive select program that encourages excellent driver engagement.
Sitting on the same platform as the Lamborghini Urus, Bentley Bentayga and more, the Q8 comes with stunning driving dynamics.
IT also exudes class with a stylish design both inside and out and gets a huge tick for driver ergonomics. A long list of standard features is complimented by the Premium Plus package that is actually great value. Oh and for the audiophiles there is a stunning Bang and Olufsen sound system.
The vehicle I drove, the Q8 50 TDI Quattro was around $147,000 plus the usual costs and if I was looking for a large AWD SUV I would buy one tomorrow.
This is a Motoring Minute Im Rob Fraser
Motoring Minutes are heard around Australia every day on over 50 radio channels through the Torque Radio network. Motoring Minutes have an average daily audience of over 150,000 listeners. Motoring Minutes are also broadcast as part of Overdrive Radio Program, which is broadcast through the Community Radio Network across Australia and has a weekly audience of over 450,000.