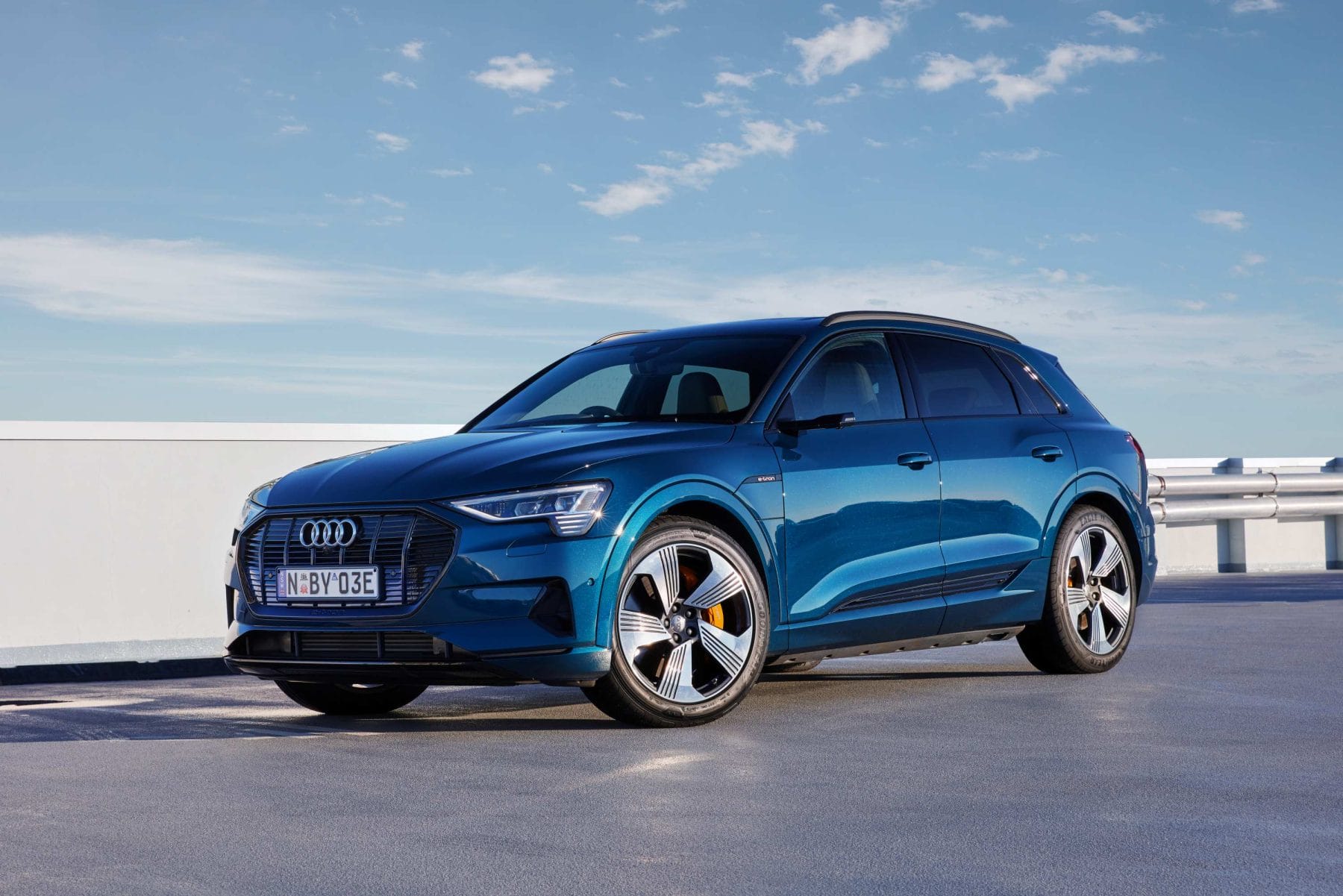 Audi e-tron – Audi joins the increasing number of prestige brands with a fully electric offer. Both the e-tron and e-tron Sportback are arriving soon in Australia.
Available to order online from June 19th from audi.com.au and arriving in September for first deliveries, the e-tron pricing starts from $137,700 MLP* through to $169,950 MLP*
Audi e-tron models
There are two body variants coming, the normal e-tron as well as the e-tron Sportback, which looks very sleek and stylish.
In line with the new designation for power bands that Audi uses, there are two battery options, the e-tron 50 quattro as well as the more powerful e-tron 55 quattro.
Both the e-tron 50 and 55 come in the normal style as well as the Sportback. To add to the initial offer there are feature packed limited number First Edition models in both styles in the e-tron 55 power band.
Audi e-tron Pricing MLP*
e-tron 50 quattro 230kW   $137,700
e-tron 55 quattro 265kW   $146,700
e-tron Sportback 50 quattro 230kW   $148,700
e-tron Sportback 55 quattro 265kW   $157,700
e-tron 55 quattro First Edition 265kW   $159,600
e-tron Sportback 55 quattro First Edition 265kW $169,950
(* Manufacturer List Pricing [MLP] – excludes dealer delivery and government statutory charges)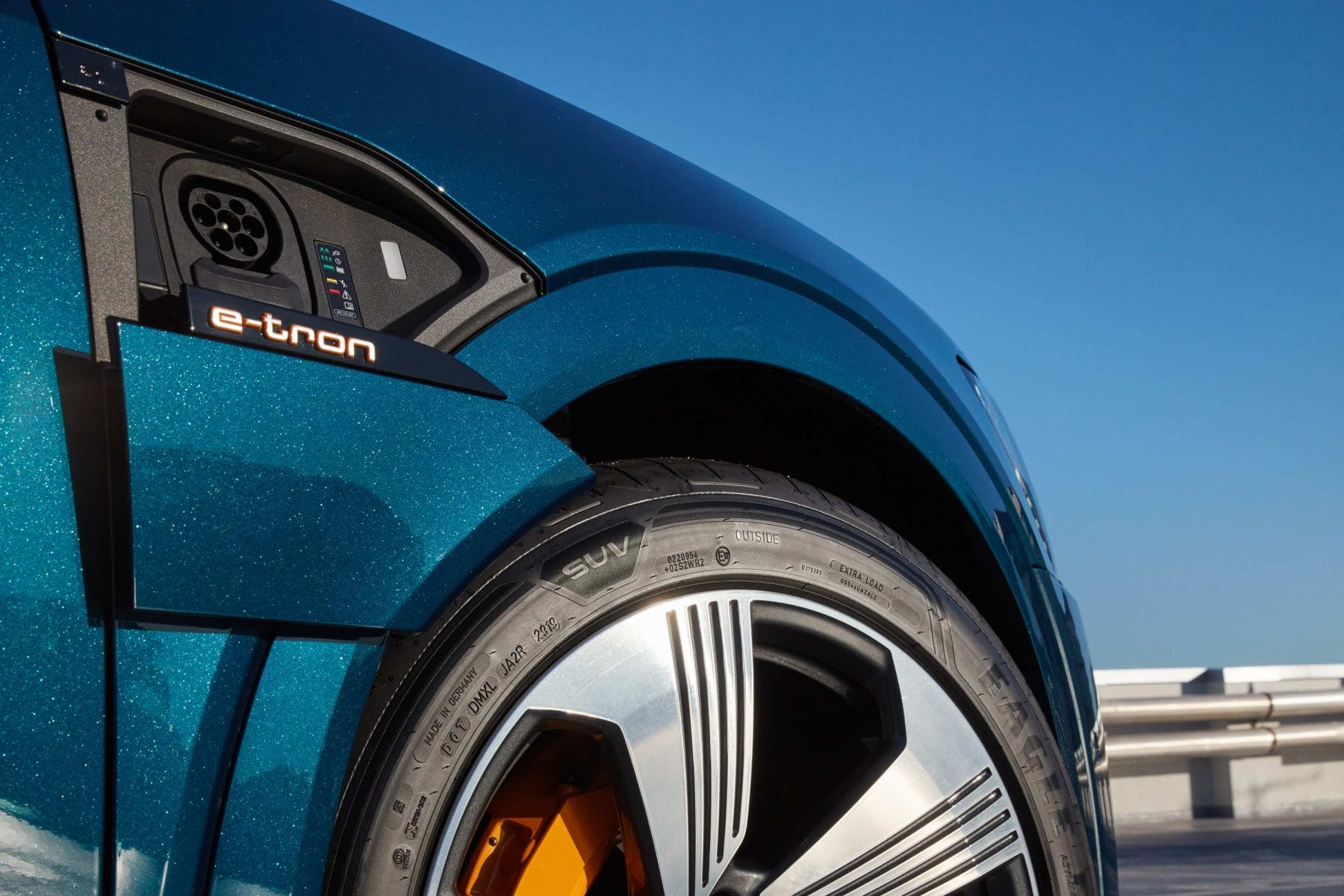 Audi e-tron technology highlights
Firstly there is a clever all electric quattro system that oscillates between 2wd and quattro as the need arises to maximise economy and safety. It is a three mode selective system.
Secondly the Audi e-tron and e-tron Sportback utilise an electric motor on the front and rear axles, and one of the fastest-charging automotive batteries on the market.
At the heart of the Audi e-tron is its powertrain and a liquid-cooled lithium-ion battery, consisting of pouch cells that store the electrical energy.
More traditional technology in the form of MMI interface system, Bluetooth Apple CarPlay and Android Auto, full suite of Audi connect plus functions, with extended features for the e-tron, excellent Haptic and audio feedback on the touchscreen, Audi virtual cockpit, wireless phone charging and a host of other features are a given.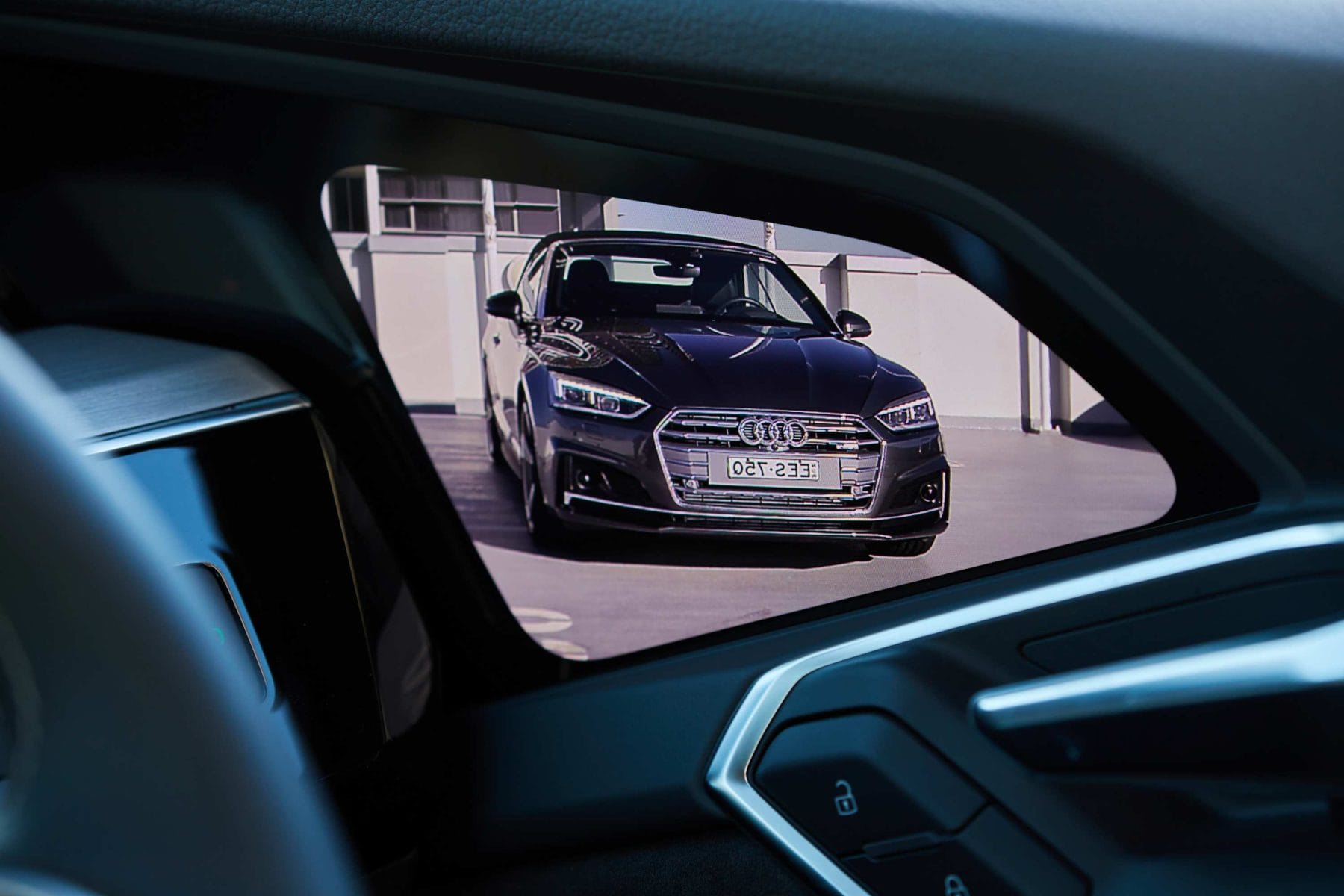 One unique and seemingly clever piece if technology is the optional replacement of the side mirrors with more aerodynamic virtual exterior mirrors. Essentially a small digital camera that projects the rearward images through a high-resolution 7-inch OLED display at the base of the A-pillars.
Yep I'm going to have to see that one before I comment more.
While plugged in, the e-tron can be pre-conditioned for an upcoming journey by heating or cooling, controlled by the myAudi smartphone app.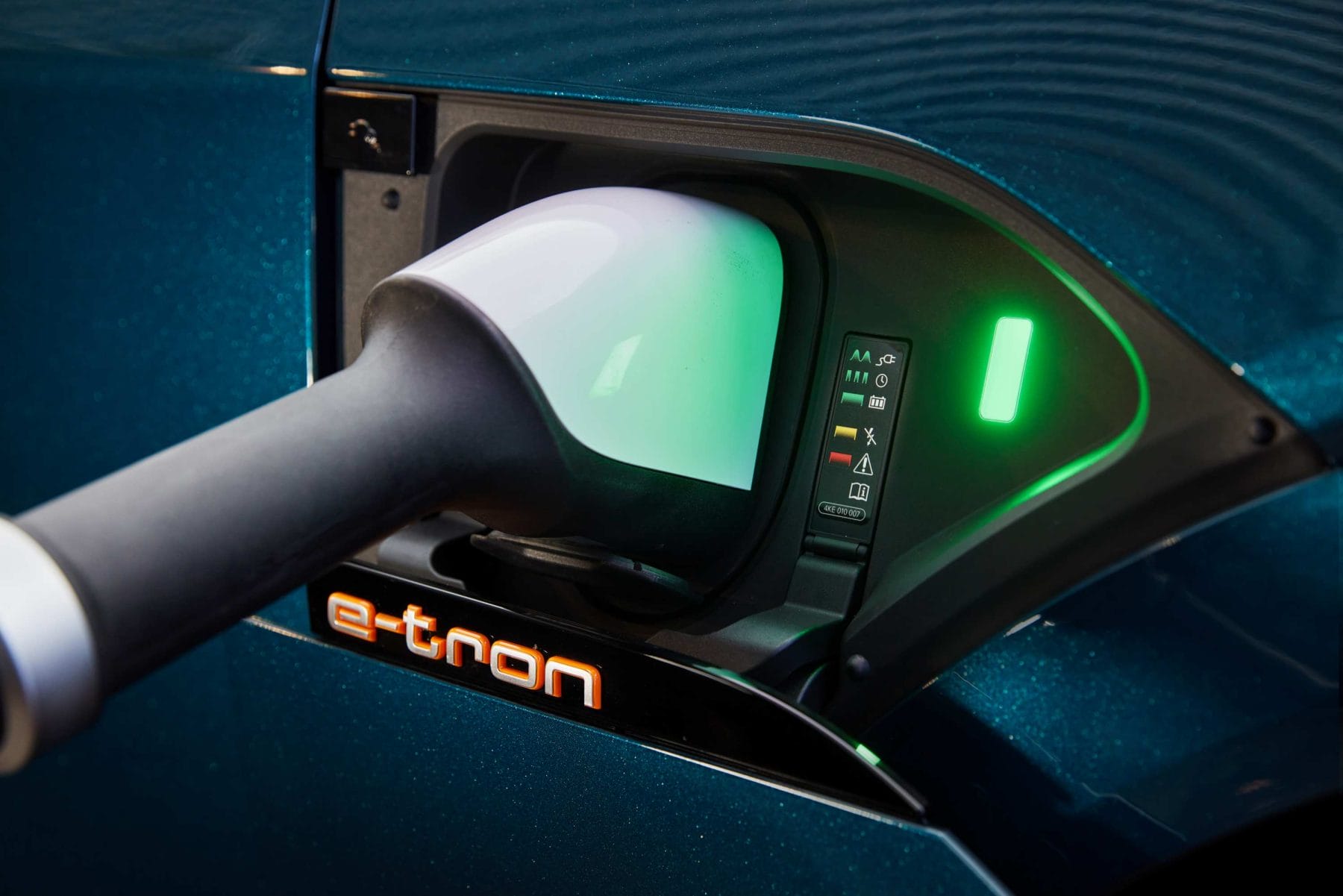 Audi e-tron charging
Electric cars require a change in consumer behaviour. No longer is it good enough to stop in at the servo and top up if you need to. It requires a lot of planning and forethought to drive an electric car. Especially longer distances!
The ranges for the e-tron will help alleviate consumer range anxiety, as will the options for slow and express charging as outlined below.
Both models can be charged via a supplied 11kW AC home-charging kit (requires electrical infrastructure to support), or up to 150kW DC fast-charging (120kW for e-tron 50).
This fast-charging option is suitable for stopovers on long journeys, restoring 80% of charge in just 30 minutes, or a full charge in only 45 minutes.
The 11kW AC home-charging solution can charge the e tron 55 variants from empty to full in 8.5 hours, and the e-tron 50 variants in 6 hours.
For charging at home, the Audi e-tron offers a comprehensive 'home check' consultation and installation process in partnership with JETCharge.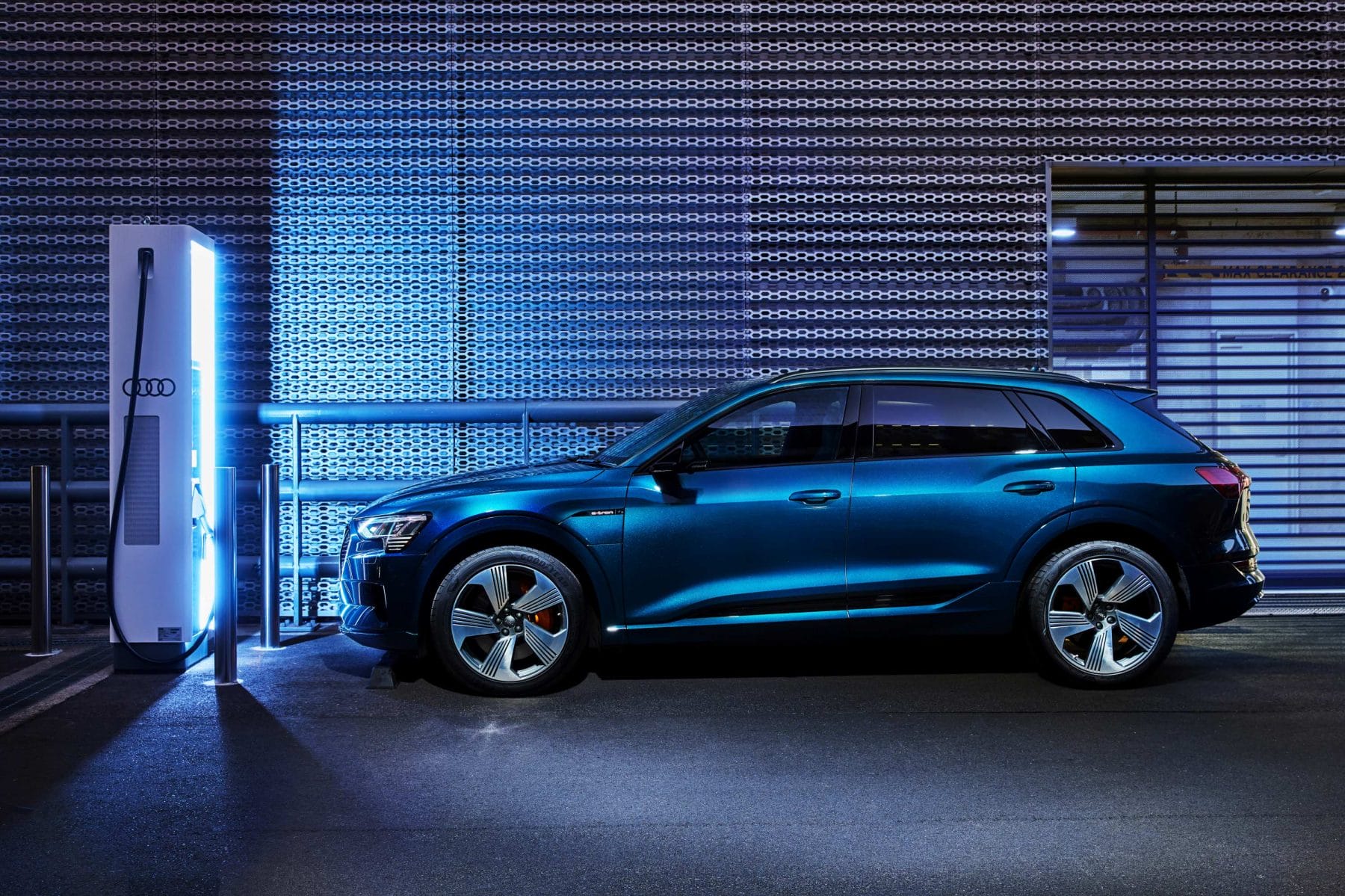 Audi e-tron customer experience
So as a consumer you are shelling out somewhere between $137,700 MLP* to possibly way north of $180,000 by the time you add option packs and the obligatory government and other charges.
I'm not sure about you but if it's my hard earned dollars being parted with for the e-tron, I'm wanting something special as a customer as part of the experience. Well Audi delivers!
Audi Australia is offering all e-tron vehicles with
A comprehensive customer offer that includes a 6-year subscription to the Chargefox charging network,
Servicing and roadside assistance for the first 6 years of ownership,
An 8-year/160,000km drivetrain warranty
Dealer wide servicing capability and
Owners will also get a free loan e-tron while theirs is in for service.
Audi is a founding partner of the Chargefox network, and the subscription provides e-tron owners with access to all ultra-rapid, and selected fast and standard, chargers within the Chargefox network.
I'm also guessing if you want an electric car you want to know the electricity that powers it is also environmentally friendly. All ultra-rapid chargers are powered by 100% renewable energy.
All e-tron vehicles are produced at a new carbon-neutral Audi production facility in Brussels, in Belgium.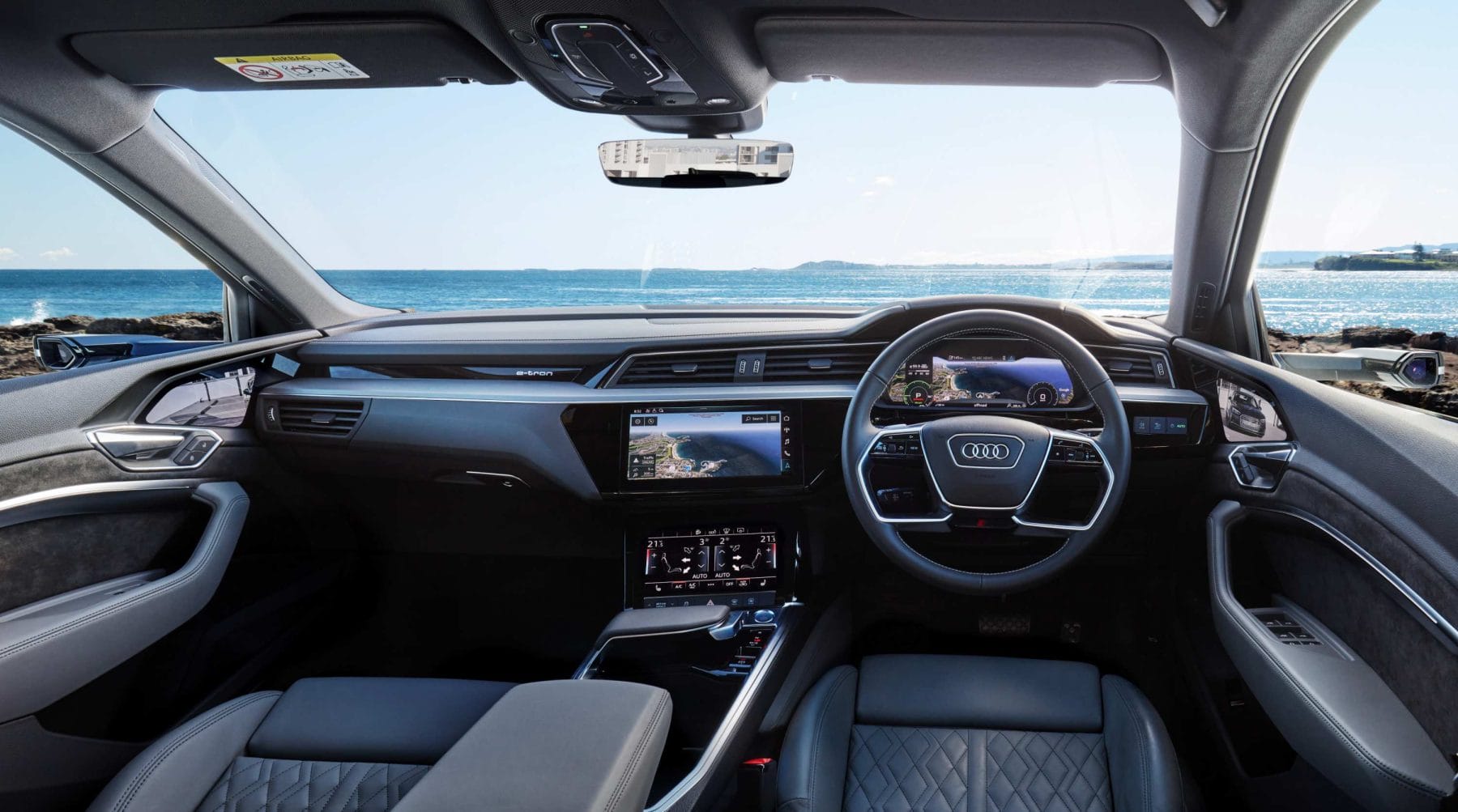 Audi e-tron performance and range
The Audi e-tron and e-tron Sportback 55 quattro variants store up to 95KWh of energy (divided up into 36 battery modules), for a WLTP range of over 400km.
The 50 quattro variants store up to 71 kWh of energy (27 modules) for a WLTP range in excess of 300km.
If speed is your thing then the e-tron possibly isn't the car for you. However they are reasonable performers.
The e-tron 55 quattro variants provides 300kW of power and 664Nm of torque. The 0-100km/h sprint is despatched in 5.7 seconds, with a governed top speed of 200 km/h.
The e-tron 50 quattro variants, with 230kW/540Nm, still offer strong performance, reaching 100 km/h in 6.8 seconds.
Intelligent energy recuperation is key to the long-range capability of the Audi e-tron.
Recovery of up to 220kW/300Nm while braking contributes up to 30% of its range, while clever thermal management of the battery contributes up to 15%.
I'm not sure why anyone would want to tow with an electric vehicle, but the e-tron stands out from competitors with a towing capacity of up to 1.8 tonnes effortlessly, thanks to the torque delivery of the electric motors.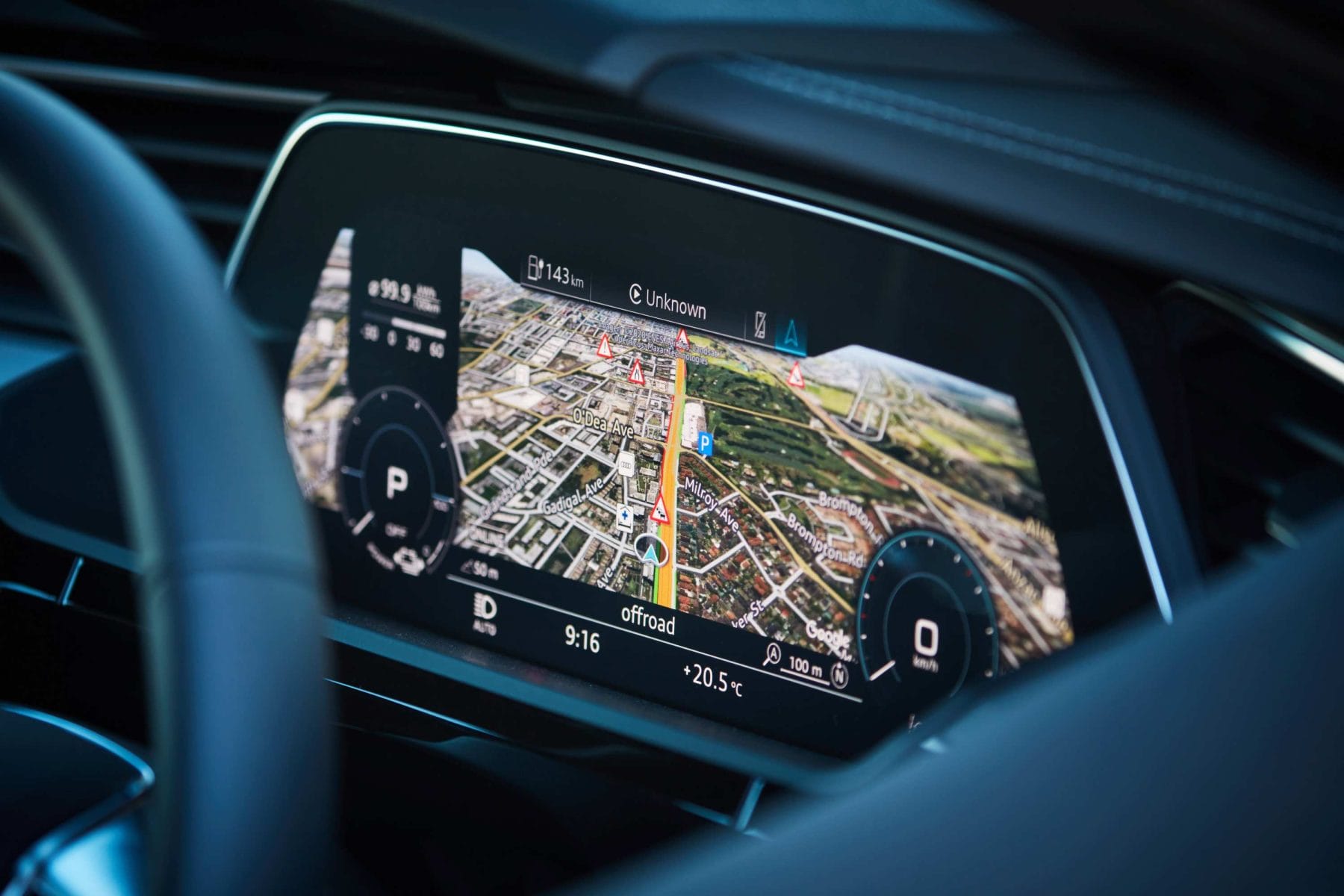 Audi e-tron Style and features
e-tron buyers can expect a long list of both standard and optional features as well as internal comfort and luxury.  The Sportback has a different style as well as some exclusive features but the range topping, limited First Edition includes:
Innovative virtual exterior mirrors,
unique 21-inch alloy wheels,
e-tron orange brake calipers,
Matrix LED headlights,
Black exterior styling elements.
Head-up display,
705W Bang & Olufsen 3D sound system,
S sport front seats and interior highlights,
4-zone climate control and
privacy glass, among other inclusions.
Audi e-tron Safety
e-tron has been awarded a 5-star ANCAP safety rating. The e-tron is equipped with eight airbags, and features an extensive array of driver assistance systems, including Autonomous Emergency Braking (AEB) with pedestrian and cyclist detection. Some other highlights include 360-degree cameras, lane departure warning, rear cross-traffic assist, intersection assist, collision avoidance assist, turn assist, exit warning and tyre pressure monitor.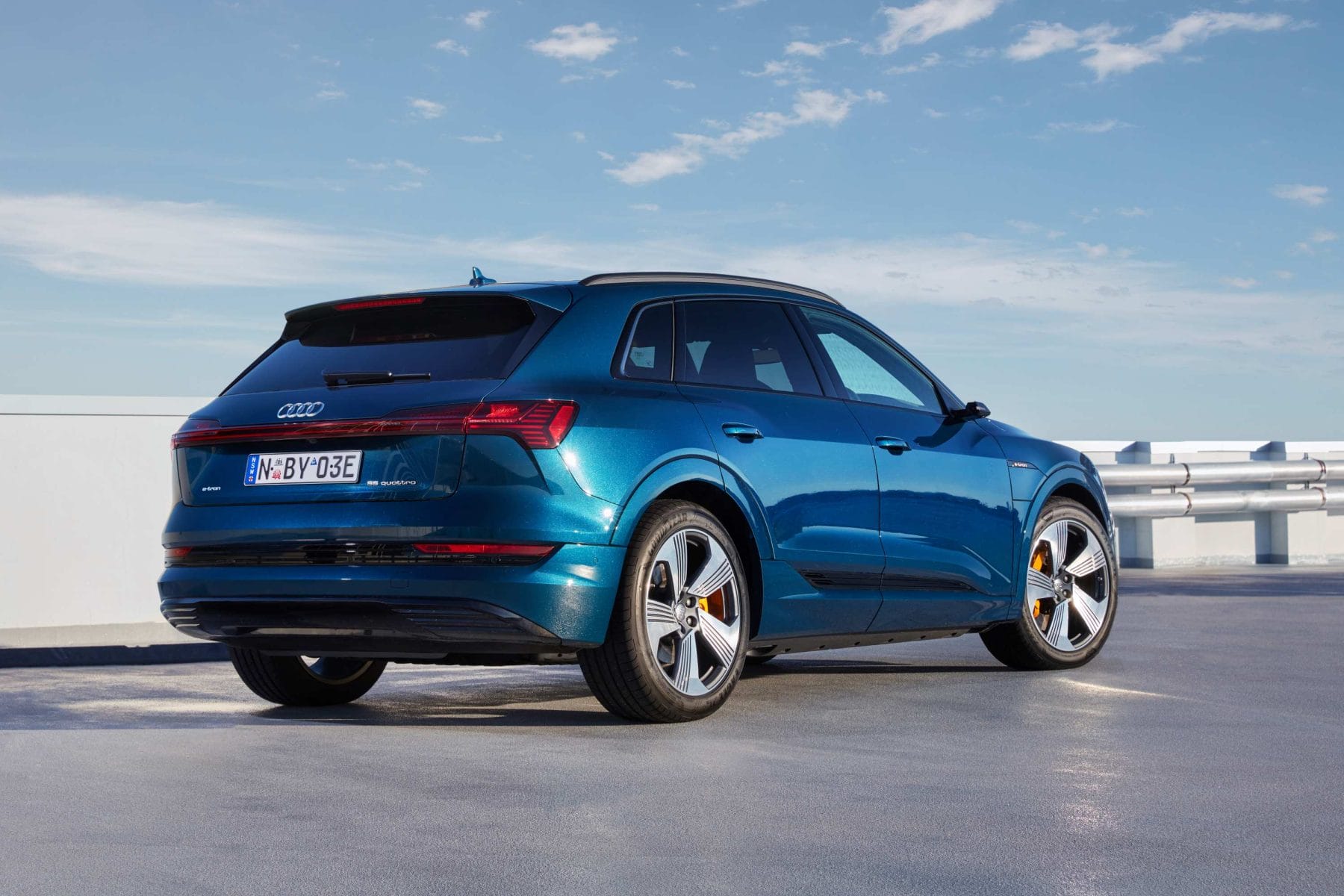 Audi e-tron last thoughts
I have to admit to really looking forward to taking a drive in the e-tron. It seems not only a stylish vehicle, packed with all the goodies you expect, but also takes the electric vehicle another step forward. Bring on September!