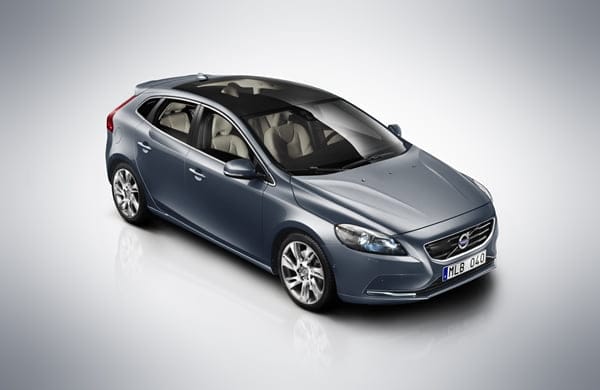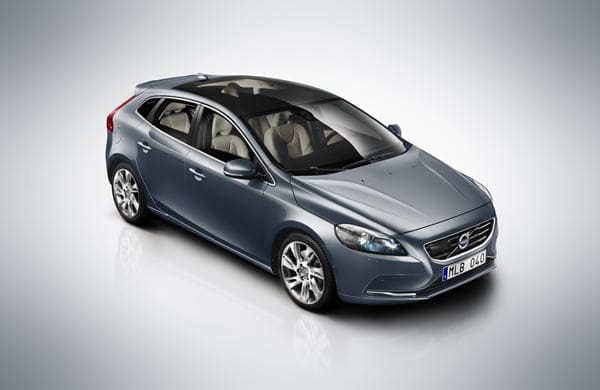 The all-new Volvo V40 is set to shake up the Small Premium segment with its high-tech features and 'big car' thinking all in a stunning compact package.
Offering the perfect balance of Scandinavian luxury and intuitive, functional design, the all-new Volvo V40 offers clean and elegant lines, a high-end fit and finish and meticulous attention to detail – in other words, all the hallmarks of a modern Volvo.
"The all-new V40 attracts you with its sleek, dynamic exterior. It wraps you in a super-comfortable cockpit with outstanding ergonomics and technology that makes you feel informed and relaxed, yet focused. This driver-centric approach is what modern Volvos are all about," says HÃ¥kan Abrahamsson, Vehicle Line Director C Cars & V40 Vehicle Programme Manager.
Design: Scandinavian luxury at its best
The interior of the all-new Volvo V40 is designed around people with a strong emphasis on ergonomics, comfort and an engaging driving experience. Key features are as follows:
•The all-new Volvo V40 is available with a fixed panorama glass roof that stretches from the front windscreen to the backrest of the rear seats.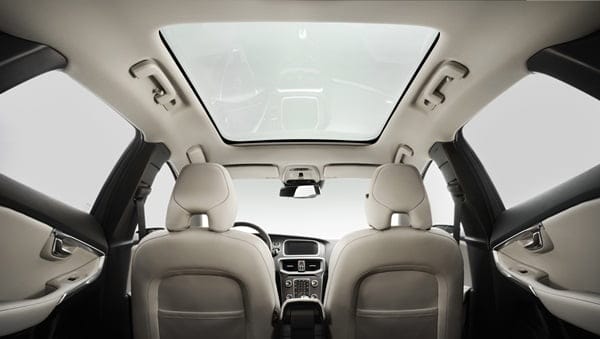 •The panorama roof improves the feeling of spaciousness inside the car. It is tinted and designed to reduce infrared radiation into the passenger compartment;
•The all-new V40 features Volvo's iconic ultra-slim centre stack, now in a more sculpted version than before;
•The interior lighting is designed to give a 'theatre lighting' feel. LED lamps are used to light up strategic areas. The driver can enjoy a red-to-blue setting that adapts the light to the interior temperature – or choose between another seven mood themes. The reading lights front and rear can also be dimmed;
•The new, frameless interior rear-view mirror is inspired by modern smartphone design;
•Textiles are certified according to Oeko-Tex Standard 100. Leather surfaces are chrome-free. The "Clean Compartment" scheme is recommended by the Swedish Asthma & Allergy organisation;
•The fuel-filler pipe is self-closing – a smart design that makes refueling easier since there is no longer a need for a fuel-filler cap.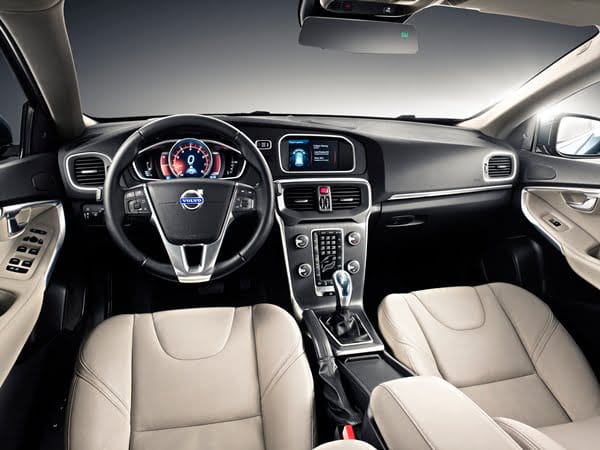 "The meticulous attention to detail and the choice of materials contribute to the high-quality impression. This approach is crucial for creating the same exclusive atmosphere as in a large luxury car. We have worked hard to achieve the right Scandinavian luxury feel: pure, clean and genuine – but without being too minimalistic," said Maria Uggla, Colour & Material Design Manager.