Kia's Sportage competes in the hotly contested medium SUV segment dominated by the Toyota Rav4 and the Mazda CX-5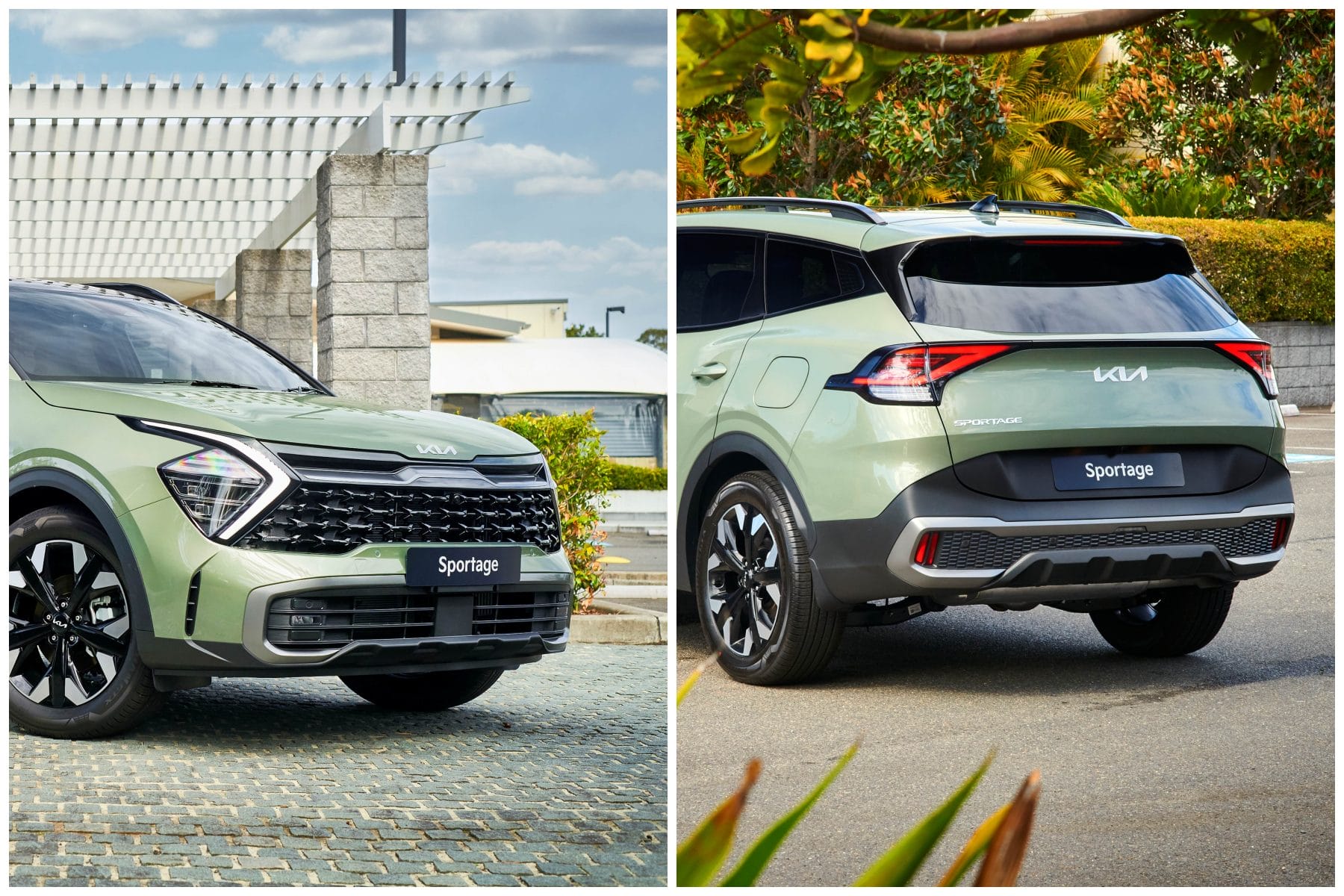 It's their number one selling vehicle globally, but is only third in Kia's Australian sales and 7th in its segment.
But they will release a new model in October.
Its exterior looks, continue Kia's solid progression from quite bland vehicles to distinctive styling that in some cases is class leading.
The new Sportage will have boomerang-shaped LED daytime running lights to make the front look more purposeful and the roof line slopes back to give a sportwagon look first seen in the Range Rover Evoke.
Its external dimensions have grown giving more passenger room for the second-row and greater luggage capacity while retaining a full-size spare wheel.
All the variants get a substantial extra number of safety and comfort features.
Prices will be announced at the October launch.
TO LISTEN TO THE RADIO REVIEW CLICK BELOW
Combined with a curved 12.3" digital cluster and 12.3" infotainment touch screen available in the GT-Line variant, the displays take centre stage on the dashboard. The digital cluster is paired with a blind spot view monitor for added safety when changing lanes.
Debuting in the all-new Sportage GT-Line is a 3D surround view monitor from four cameras (front, side mirrors and rear) to provide a 360-degree view in various modes. The newly applied 3D feature allows the user to easily zoom and drag the camera view to suit their needs.
The sportage has the Kia in-house developed Advanced Driver Assistance System (ADAS). As part of its ADAS package, it has their Forward Collision-Avoidance Assist (FCA), which helps avoid collisions with other vehicles, pedestrians and cyclists in front of the vehicle while driving.
The Intelligent Speed Limit Assist (ISLA) system is a driver assistance technology that detects speed signs through the front view camera. Information is then displayed on the instrument cluster. The optimised speed can then be used to set the Speed Limiter or Smart Cruise Control by confirming the speed limit.
Between the dials in front of the driver there is a digital display with a 4.2" multi-function LCD, available on S, SX and SX+ trims, is an all-new.
Having recently been subjected to Kia Australia's Local Ride and Handling Program, the Sportage is designed to cater to the unique nuances of Australian roads and the style of driving Australians' best exhibit.
Kia Australia's Ride and Handling Engineer, Graeme Gambold, has localised the ride of over 50 Kia models across a ten-year period.
Motoring Minutes are heard around Australia every day on over 50 radio channels through the Torque Radio network. Motoring Minute has an average daily audience of over 150,000 listeners. That's over 750,000 listeners a week.
Motoring Minute is also broadcast as part of Overdrive Radio Program, which is broadcast through the Community Radio Network across Australia and has a weekly audience of over 450,000.