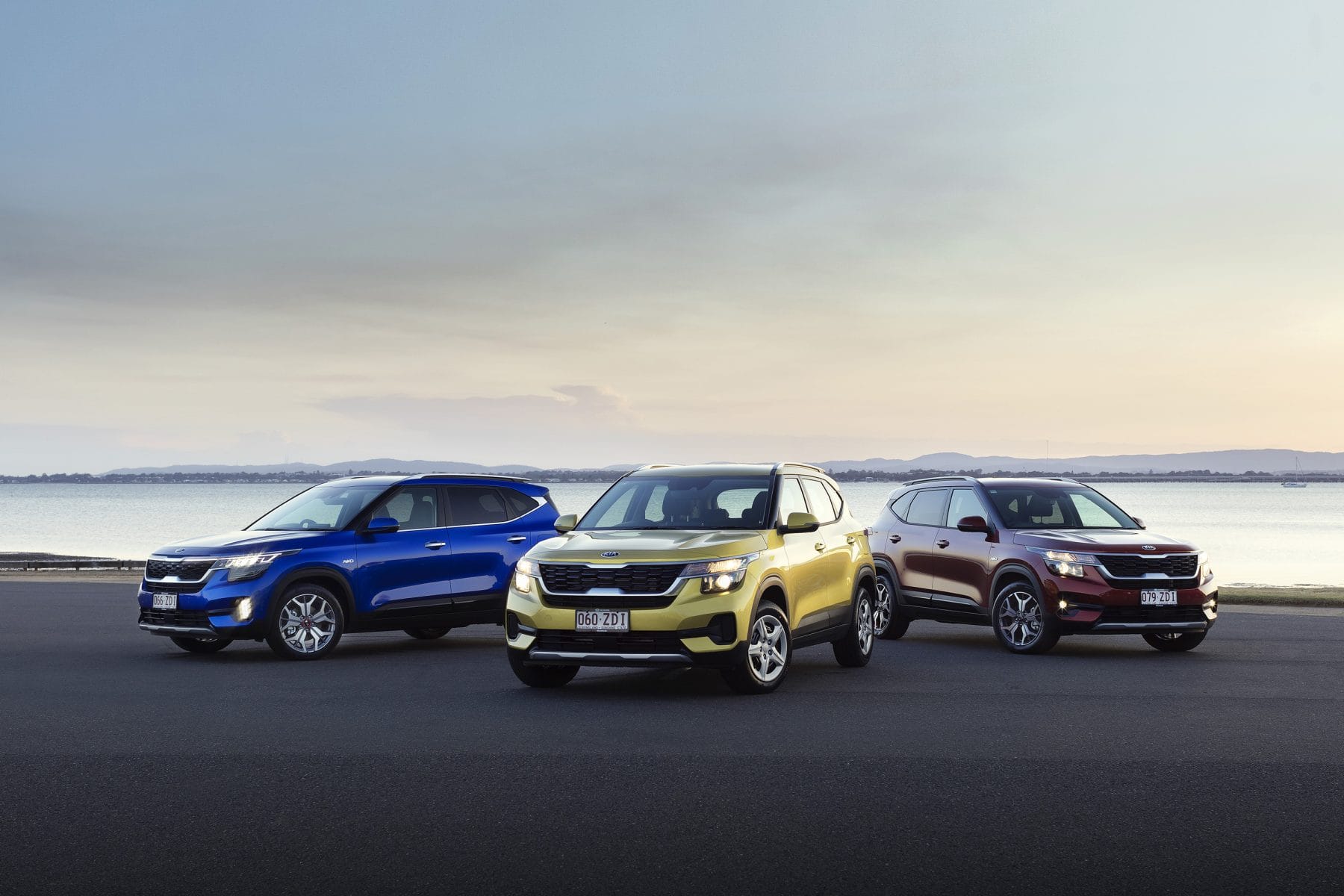 Kia Seltos – Kia is one of the few car companies that are growing sales this year.  And now they have launched another model.  David Brown was there to test it.
Kia's brand-new model, is called the Seltos, they say it's from Greek mythology some say its Roman.  Anyway it's a small SUV.
But it's not tiny, being slightly larger than a Hyundai Kona.
There are one of two petrol engines and new CVT or 7 speed dual clutch gearboxes.
They are aiming high with features. Depending on the model you get 8 or 10 inch infotainment screens. The top specification GT-Line has heads up display and heated and ventilated front seats, and a sun roof or two-tone paint.
Typical Kia value for money, the drive away prices range from $26,000 to $42,000