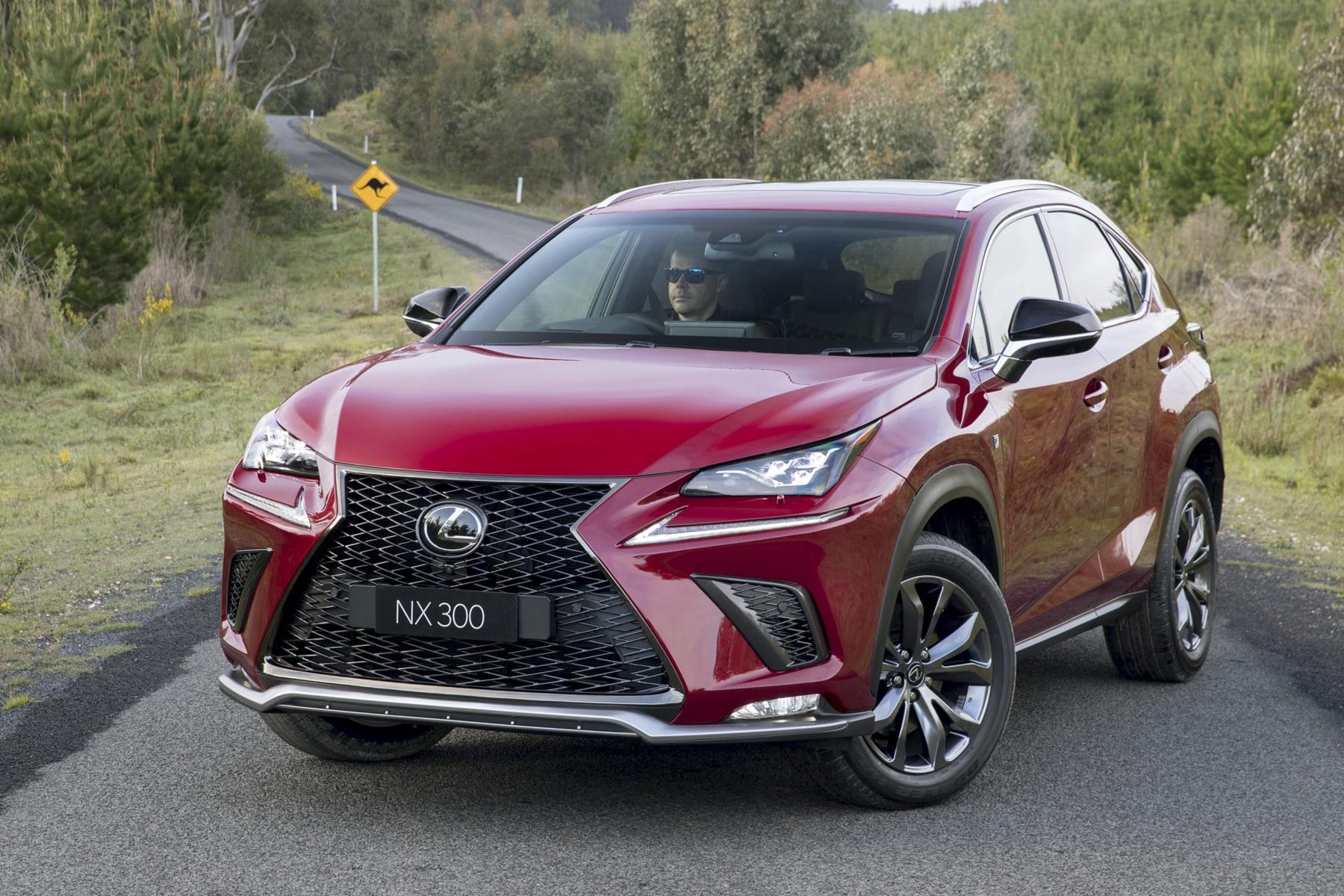 Lexus NX is a medium sized SUV with bells and whistles galore, and uses the same platform as the previous generation Toyota RAV4.
It comes in front, or All-Wheel-Drive, with a choice of a 2.0L Petrol engine, or 2.5L hybrid. Hybrid come with a CVT automatic, while the 2.0L Turbo has a smooth 6-speed automatic.
LEXUS is the luxury "boutique" version of Japanese Giant, Toyota. Although LEXUS continues to distance itself from its parent, many LEXUS models are sold as Toyotas in other markets.
Outside:
NX is modern, with an enormous hour-glass grille. Body sculpting has been used to show light-play, while keeping a sturdy look to it, and I like that.
Stacked Tri- LED Headlights are similar to those in RC Coupe. THE LED cells operate independently as to keep on-coming drivers in a pool of quiet and calm.
Although NX is wrapped around the previous Toyota group platform, don't let that put you of. It is a stunning looking thing, and drives like a LEXUS should.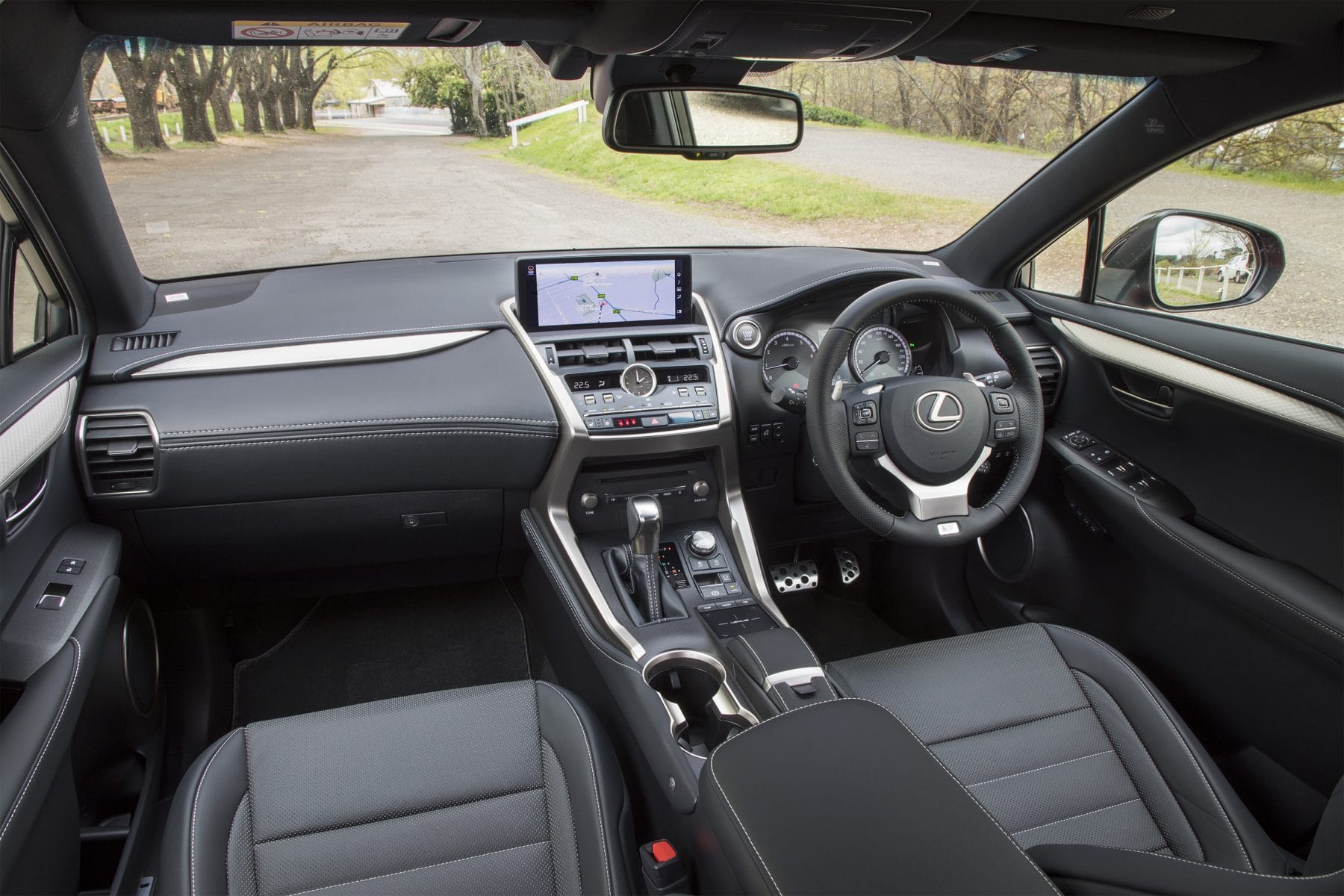 NX Inside:
The cabin is a symphony of surfacing, material, and considered design. Aluminium and sumptuous, soft, leather, compliment matte-finish plastic. There is simulated leather on high-wear areas, which is barely discernable from the real thing, and is set against the glint from classy metal knobs and buttons.
Driver instruments are a mix of analogue and LCD displays, but there is no HUD in the mid-range F-Sport.
A super-wide 10" LCD screen dominates the centre stack, and includes Apple CarPlay. It makes the control pad between the front seats a little easier to use. You can also use voice control. Siri only works while you're in cell range, and will manage messaging, phone, and music. You can even ask it to add an address, or take you home.
Surfaces are matte to prevent sun glare.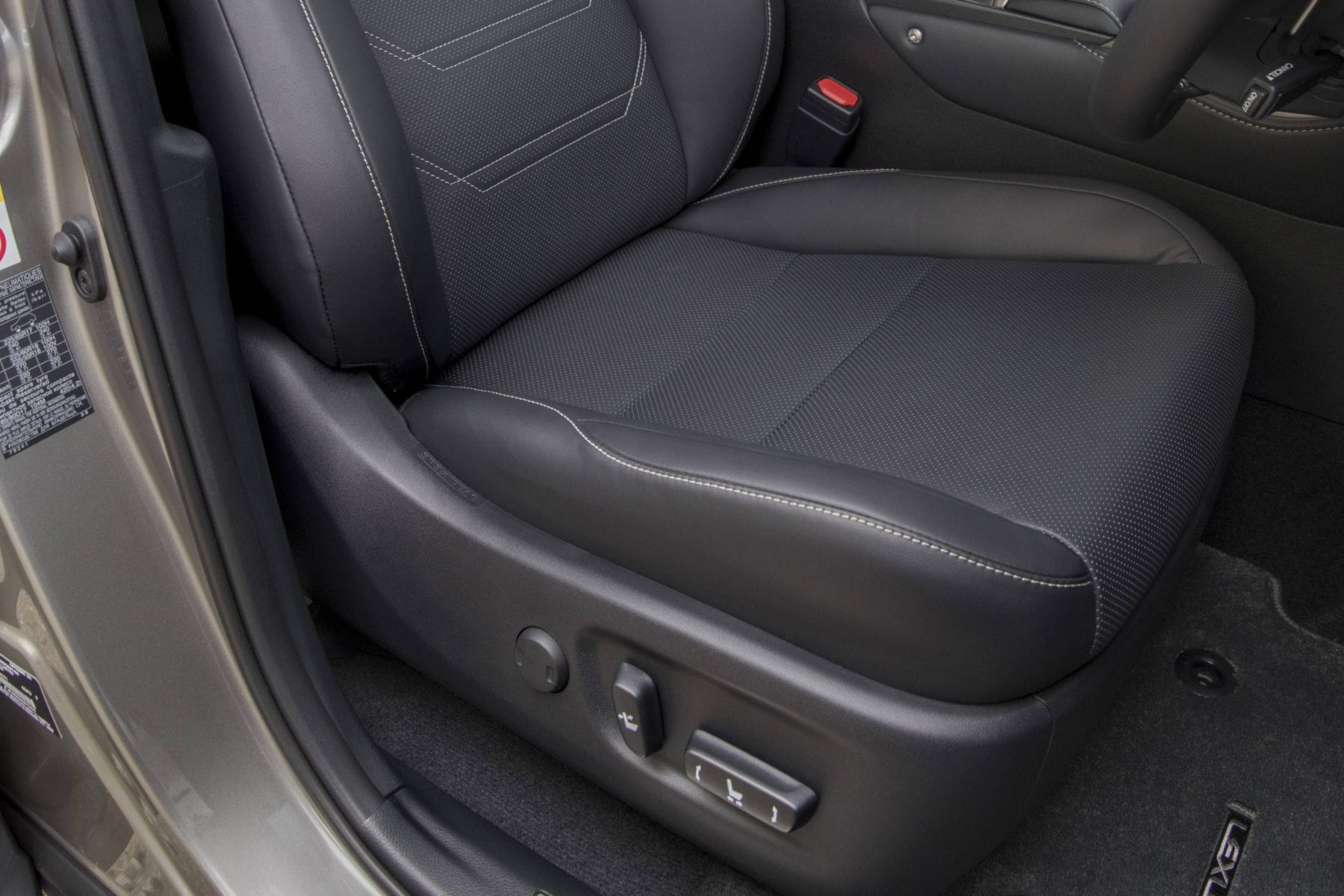 NX Gadgets:
NX is full of tasty goodies for both convenience and safety.
Apart from Apple CarPlay, music can be streamed through USB and Bluetooth. You can use inbuilt navigation, or the different map apps on your phone. Google and Apple maps, and Ways will show up on the centre stack, but only the built-in navigation can be seen in the driver display.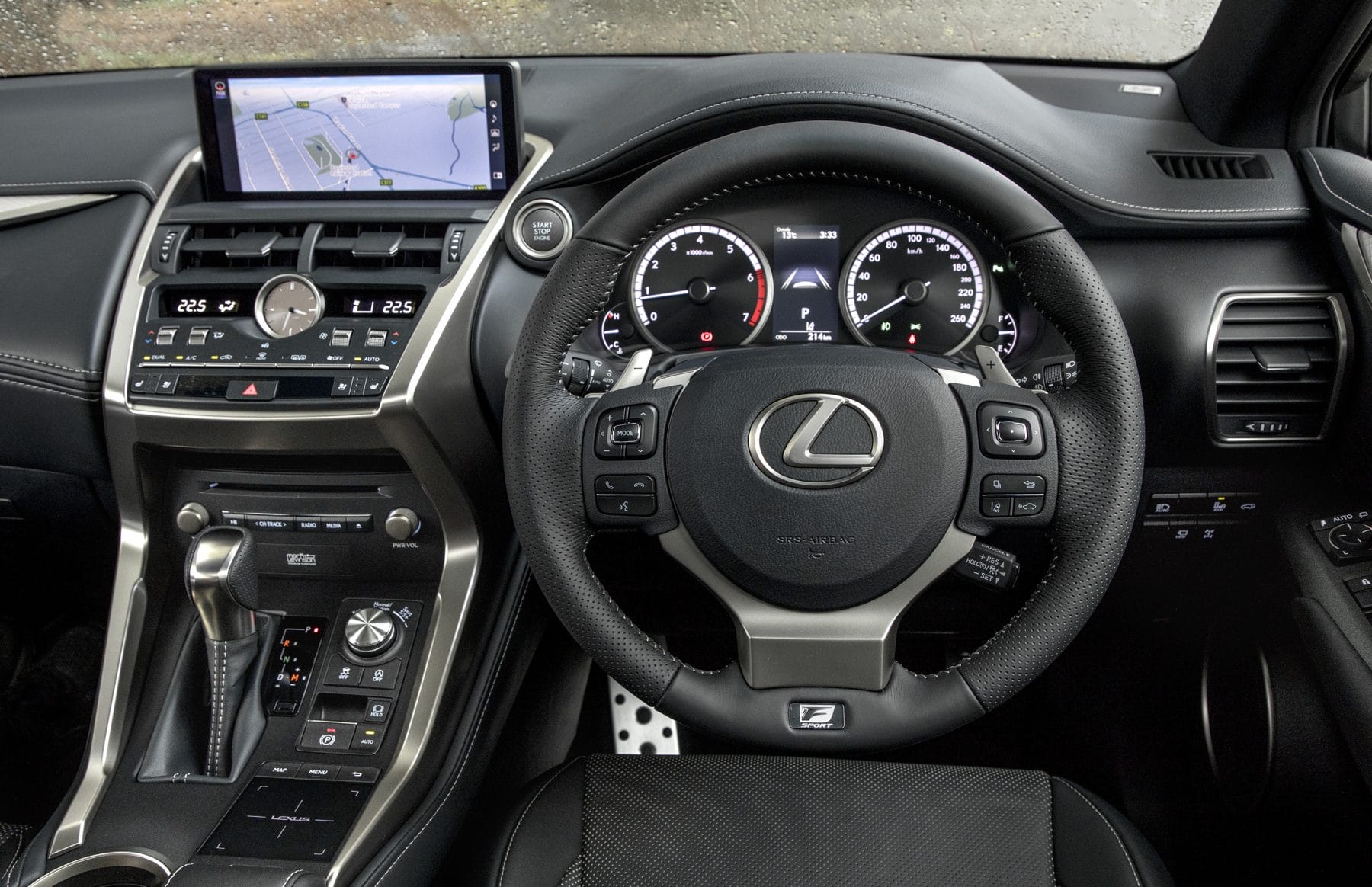 NX Safety:
NX gets the full suite of LEXUS safety which includes steering assistance for lane centering, and blind spot when lane changing. The smart cruise control includes queue assistance and will operate at city traffic speeds.
See the Full list of gizmos, gadgets, and technical stuff HERE.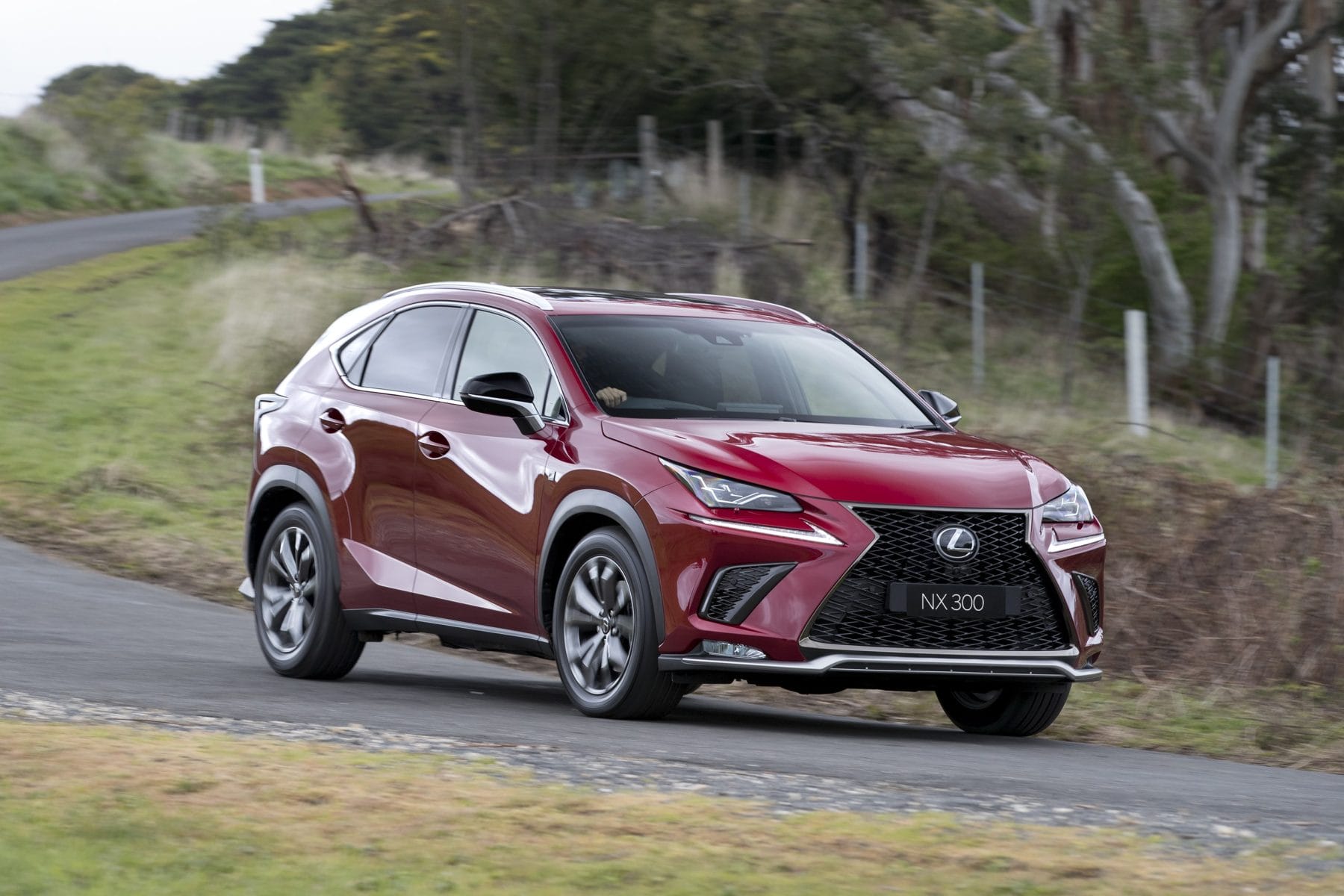 NX On the road:
Although NX is in the propinquity of its sunset, it shows little sign of aging.
The 6-speed automatic is missing a few speeds, which is a shame. There10-speed and 8-speeds in other models too. Despite this, the 6-cog unit is supremely smooth and is still preferable to the CVT in Hybrid drivetrains.
Our NX 300 F-Sport AWD comes with a 2.0L turbo with 175kw/350Nm. The power comes on in a smooth and controlled way and never feels like it has to struggle. Fuel consumption of 7.7 litres/100km with 2WD and 7.9 litres/100km with Dynamic Torque Control AWD, is great, and even better on the open road. Hybrids lower that dramatically, especially around town.
NX steering is light, making NX feel numble. Weight is added, depending on the drive mode selected. The suspension stiffens up, but even at the hardest setting, is not too hard. One mode can be customised to your personal tastes.
While NX is great in town, it rides like a limo on the open road. There is more than enough in the cargo hold, and seats in the rear go down 60/40. They also recline, but only when the boot isn't full of gear.
Front seats have heating and cooling, powered adjustment, and lumbar control.
The cabin is quiet, with road noise only noticeable on course chip surfaces.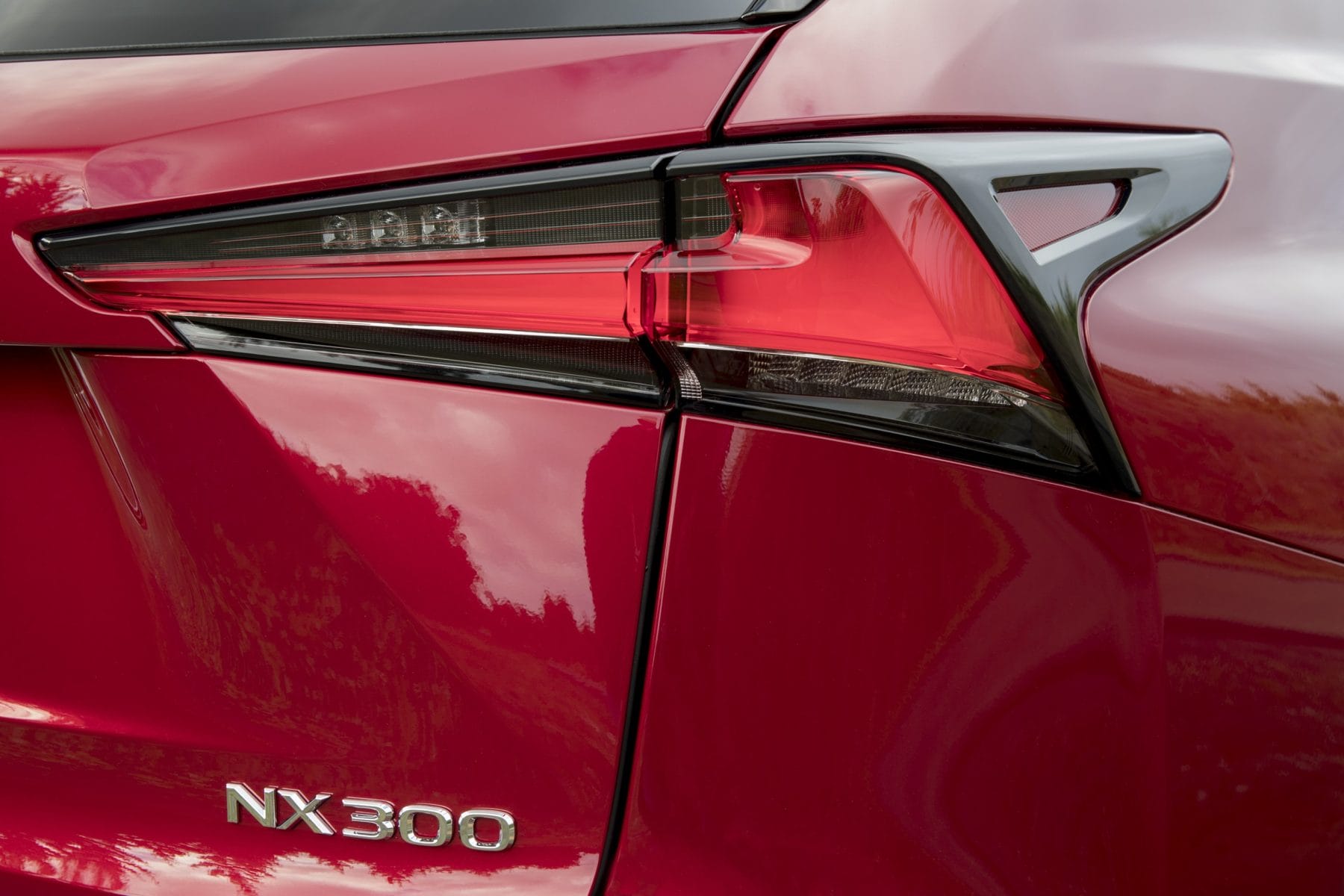 Conclusion:
See the Full list of gizmos, gadgets, and technical stuff HERE.
Let's face it, soccer mums will love NX, don't let that put you off. Stuff your little darlings in the back and they'll be happy as Larry on their phones and tablets. The quieter, the better as far as I'm concerned.
The cabin is quiet most of the time, with road noise on that course surface we all love to hate.
Shopping and commuting are very comfortable experiences, and that is what you'll be doing most of the time. NX is a luxury SUV that deserves praise, certainly more praise than it gets.
NX Details:
Grade                                  NX 300                 NX 300h
Luxury 2WD                       $54,800 $57,300
Luxury AWD                       $59,300 $61,800
F Sport 2WD                      $60,800 $63,300
F Sport AWD                     $65,300 $67,800
Sports Luxury AWD          $73,800 $76,300
Engine: 2.0L turbo
Power: 175kw/350Nm
Econ: 7.9 litres/100km combined
Also Look At
Here are some of our other LEXUS reviews: