LEXUS RX has had a few updates since launch. David and I took the big LEXUS RX 300 out into the country to see if it really did pass muster.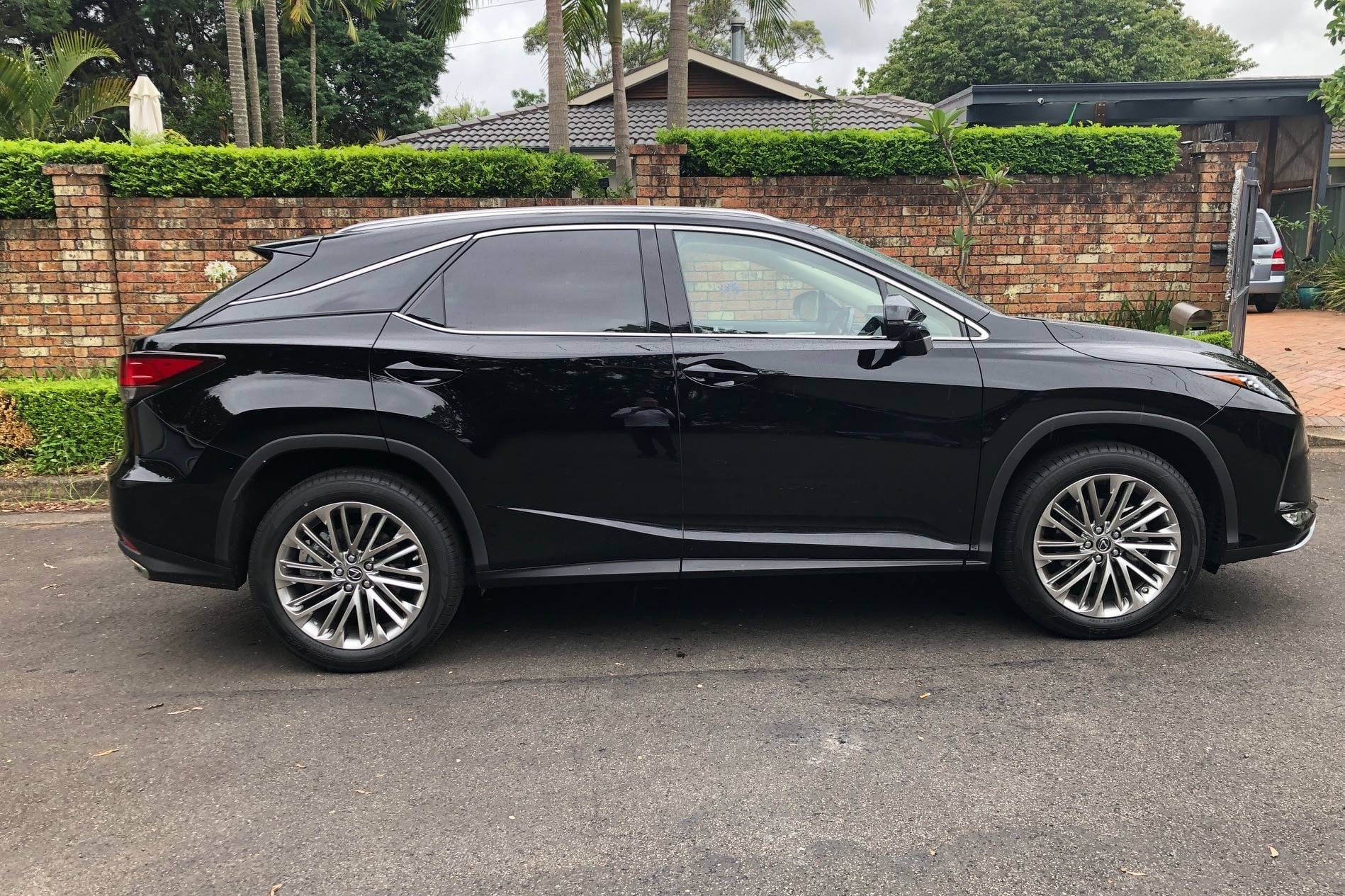 RX OUTSIDE:
Angles dominate the front end, and define lights and the grille. They extend along the body in what the motor industry calls, "character lines." It plays of light and shadow on the metalwork that give interest to what is, a very large car.
The rear end now has a perculiar a hump on the power tailgate. If you hadn't seen the old model, you'd think this is the way it always was.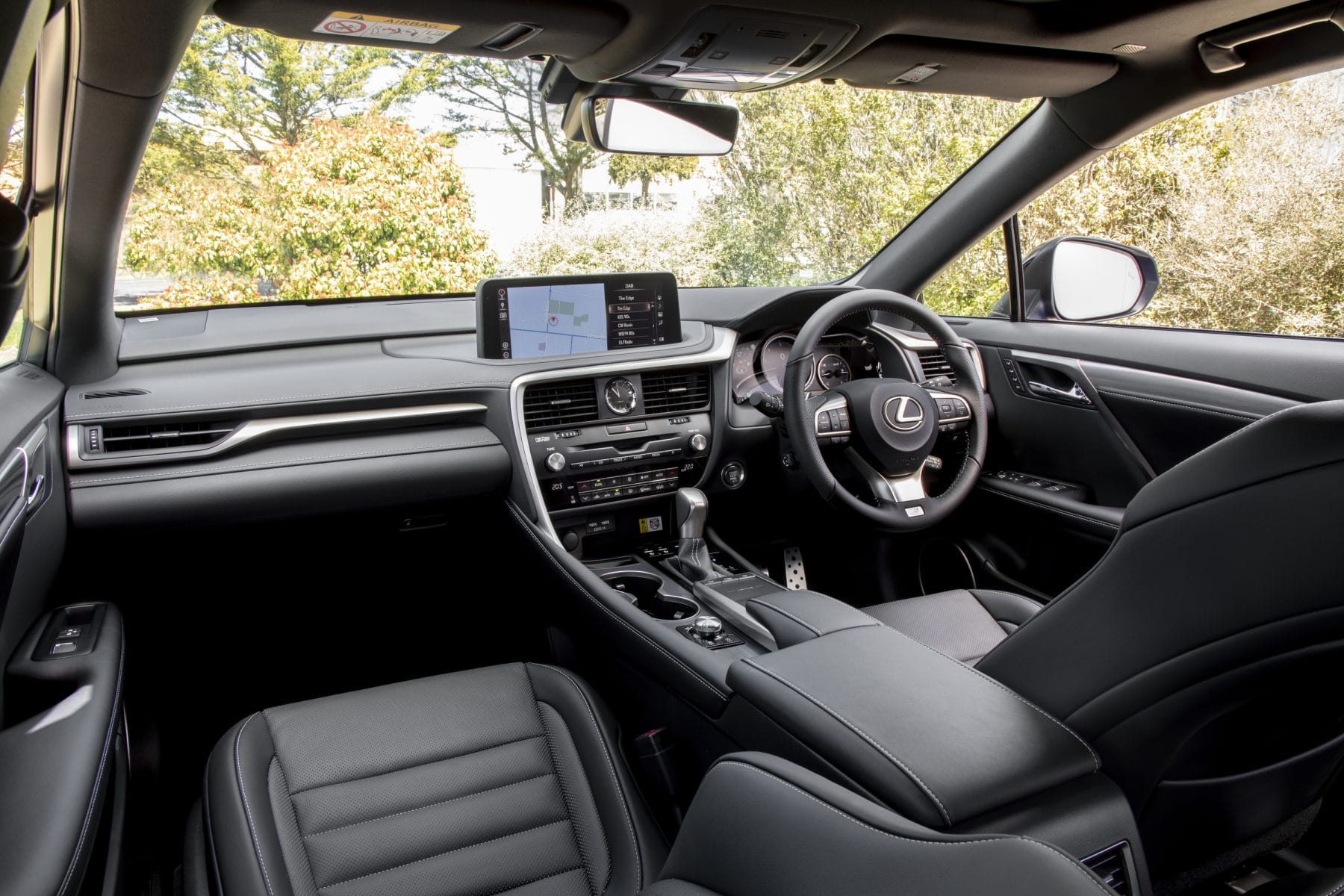 RX Inside:
The cabin is refined and elegant.
Lines gently define the regions for controls. A new 12.3" LCD touchscreen has been added, but the dreaded touchpad remains. With clever manipulation, you can ignore the touch pad, and use voice and the touch screen instead.
Apple CarPlay/Android Auto adds further function to a system previous, was difficult to use.
The rest of the layout is neat and sensible. Heated and cooled seats can be altered in the Climate Control zone on the centre stack. There is a climate concierge that will keep the cabin just so. It activates seat heating and cooling, climate controls, and heated steering wheel without intervention. The temperature is set centrally by using the centre console knobs. Induvial settings can be set, with individual front zones.
Sound from Mark Levinson is divine. The deep tones are rich and vibrant, mids are defined and clear, and high tones are crisp and fresh. It is well worth the extra money.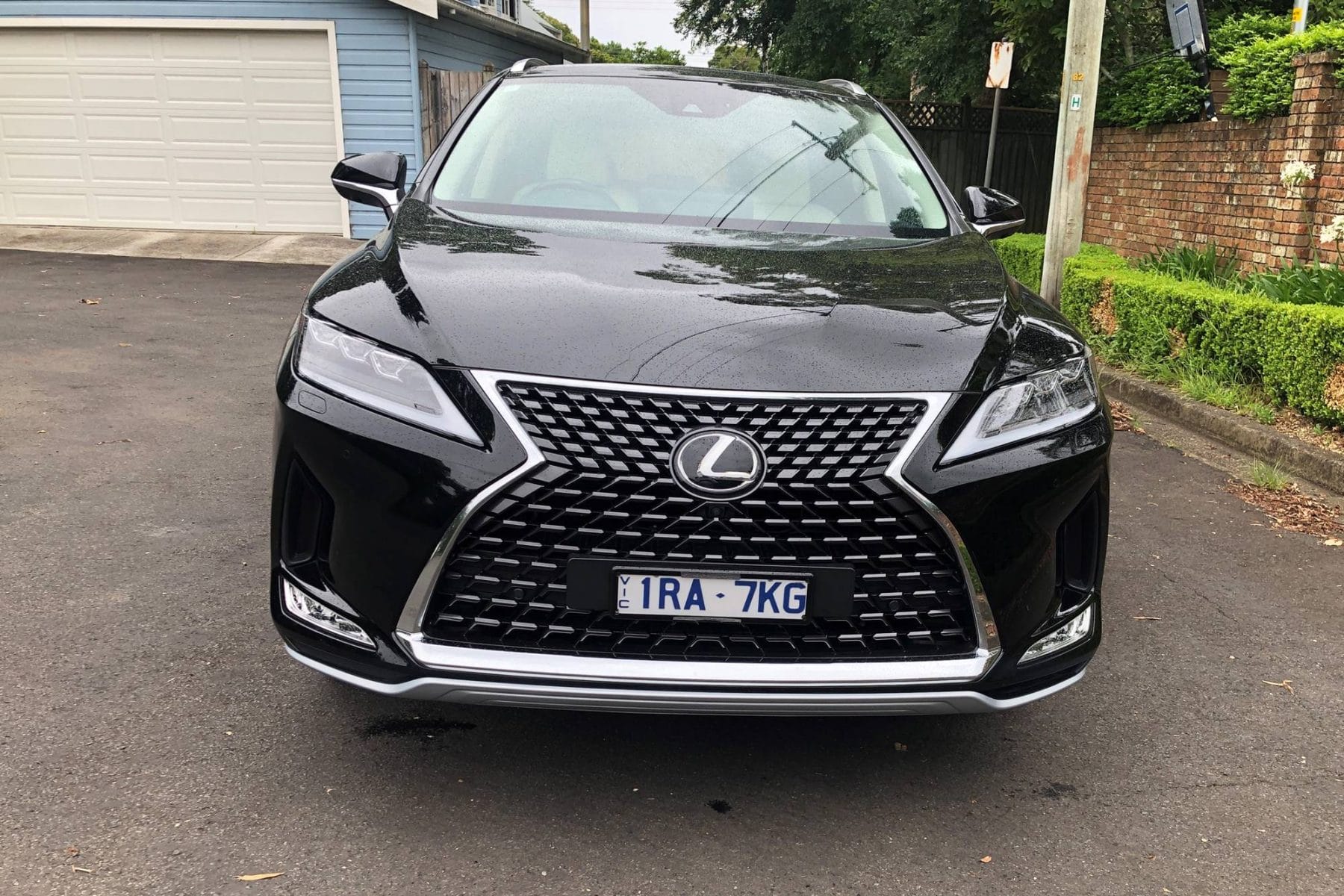 The RX Drive:
Ride can be set just as the driver desires.
Drive modes change the way the LEXUS responds. RX 300 has just 4 turbo-charged cylinders, with 175KW and 350Nm. The RX 300 has a 6-speed auto, but the 350 has an 8-speed. A CVT works well with hybrids like the RX 450h, but is not my preferred shifter.
Acceleration, though gentle, is determined enough to make the front wheels scamper. The nannies kick in to tidy up any foibles.
Steering is as light as a feather, but gains the toughness of an F1 driver at the touch of a button. Drive modes change acceleration and handling characteristics, and turn the demure RX 300 into quite a different beast.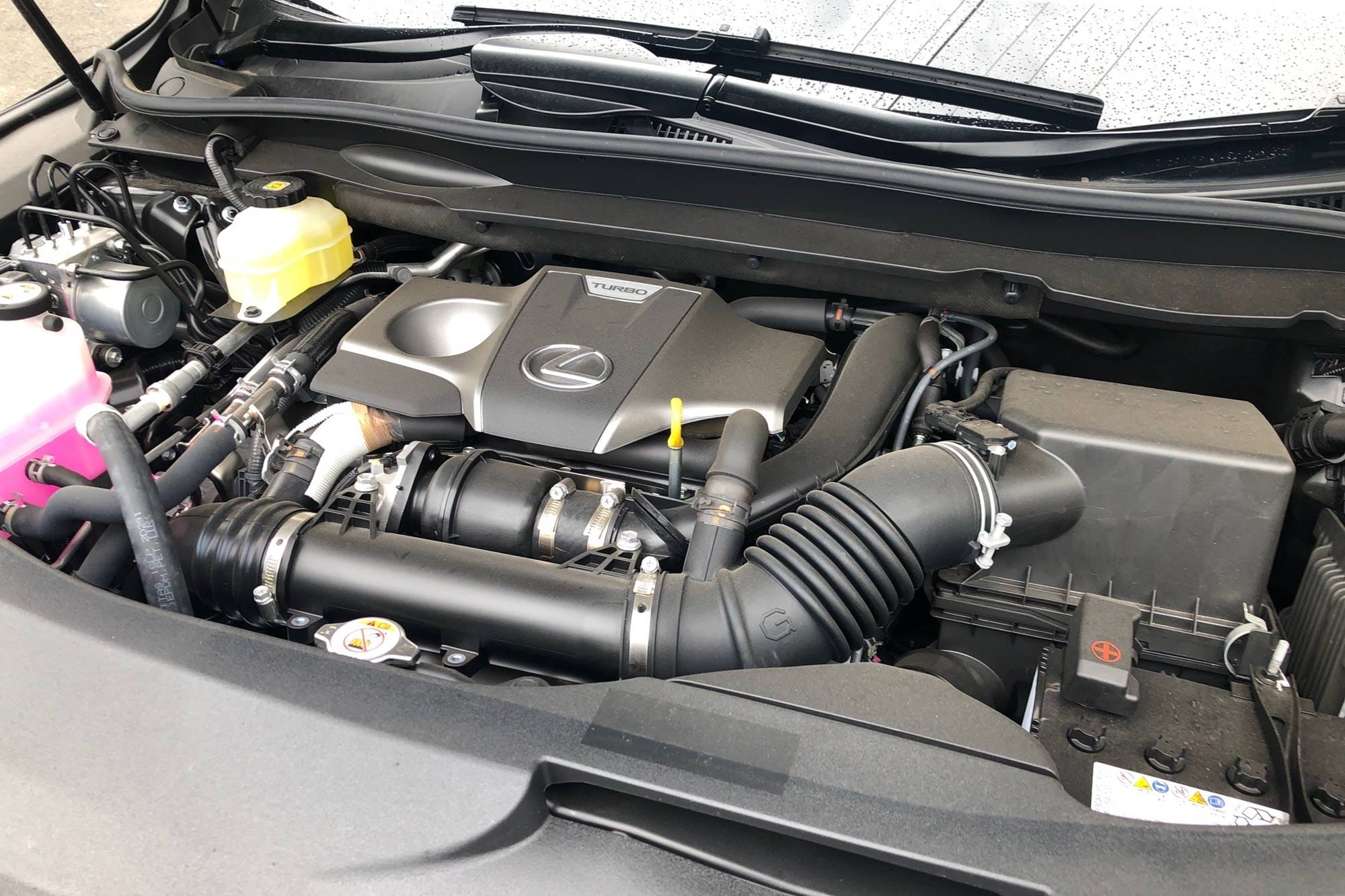 Fuel consumption is decent but depends on the amount of wellie issued by enthusiastic owners. Drifting along in regal splendour is far more enjoyable. RX is not meant to be tossed willy-nillly into warp-10 corners. RX is not an off-roader either. While it will handle a little light mud, it doesn't have the chutzpah to tackle rocks. A beach drive might be on the cars though.
There are AWD RX models, and they more competent in rougher stuff, but RX remains a city/highway cruiser.
David liked the height, especially when getting in or out.
We drove the cars back to back, and the Land Rover was certainly the serious off-roader it pretends to be.
For every day use, LEXUS was better.
RX Conclusion.
RX has the glamour of a grand country pile, and reliability of the Bank of England. It is as comfortable as a luxury hotel, it is, in fact, your suite on the highway.
Now that it has a trusty touch screen, and Apple CarPlay, all previous niggles have been negated.
We loved it.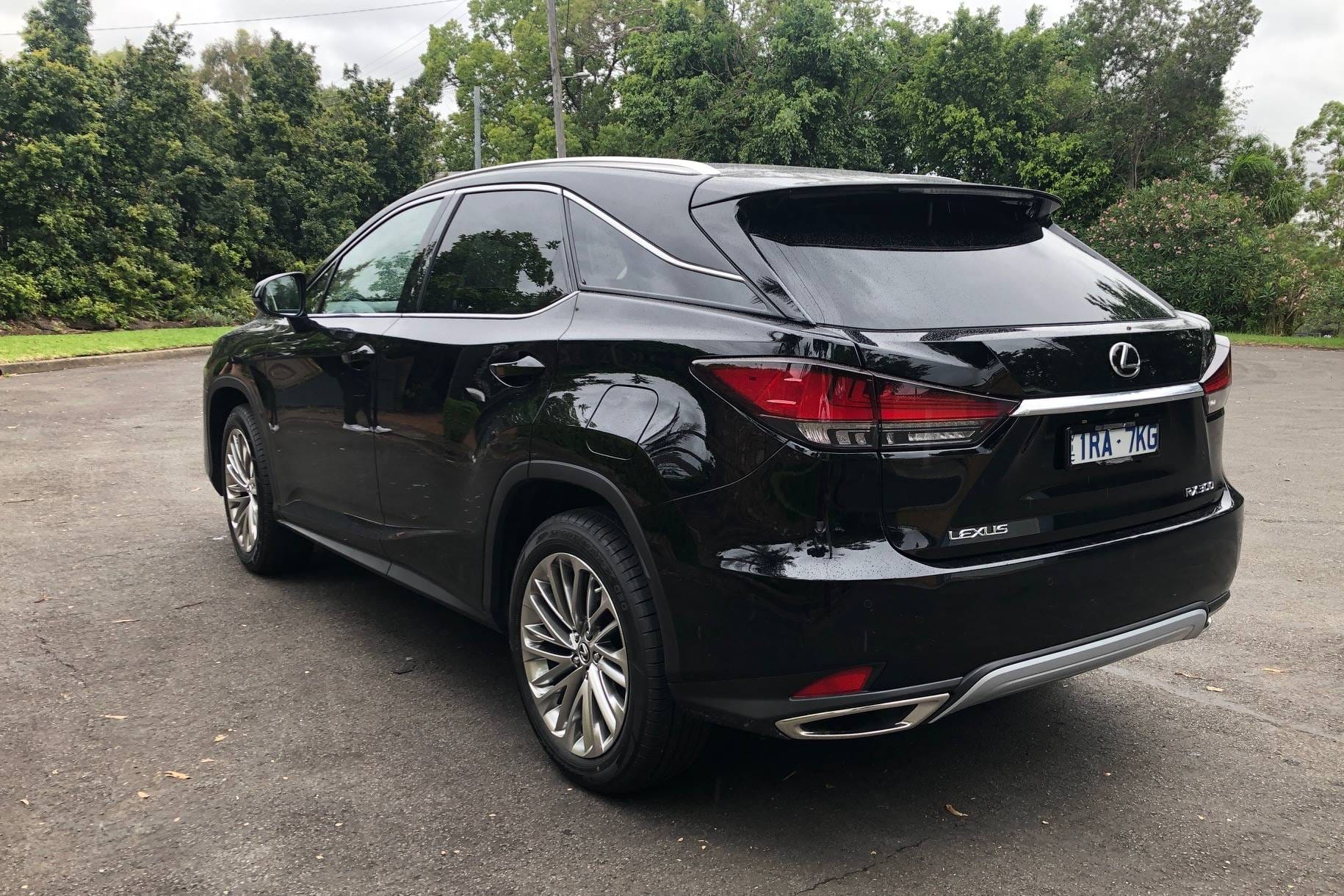 LEXUS RX 300 Sports Luxury
Price: $92,700 (range $71,920 – $111,070) MLP*
Engine: 2.0L Turbo 4cyl Petrol
Power: 175kw/350Nm
Econ: 8.1L/100k
Trans: 6-sp Automatic
*MLP – Manufacturers List Price includes GST and LCT but excluding statutory charges, dealer costs and dealer delivery. See your dealer for RDAP. Does not include price of any options.