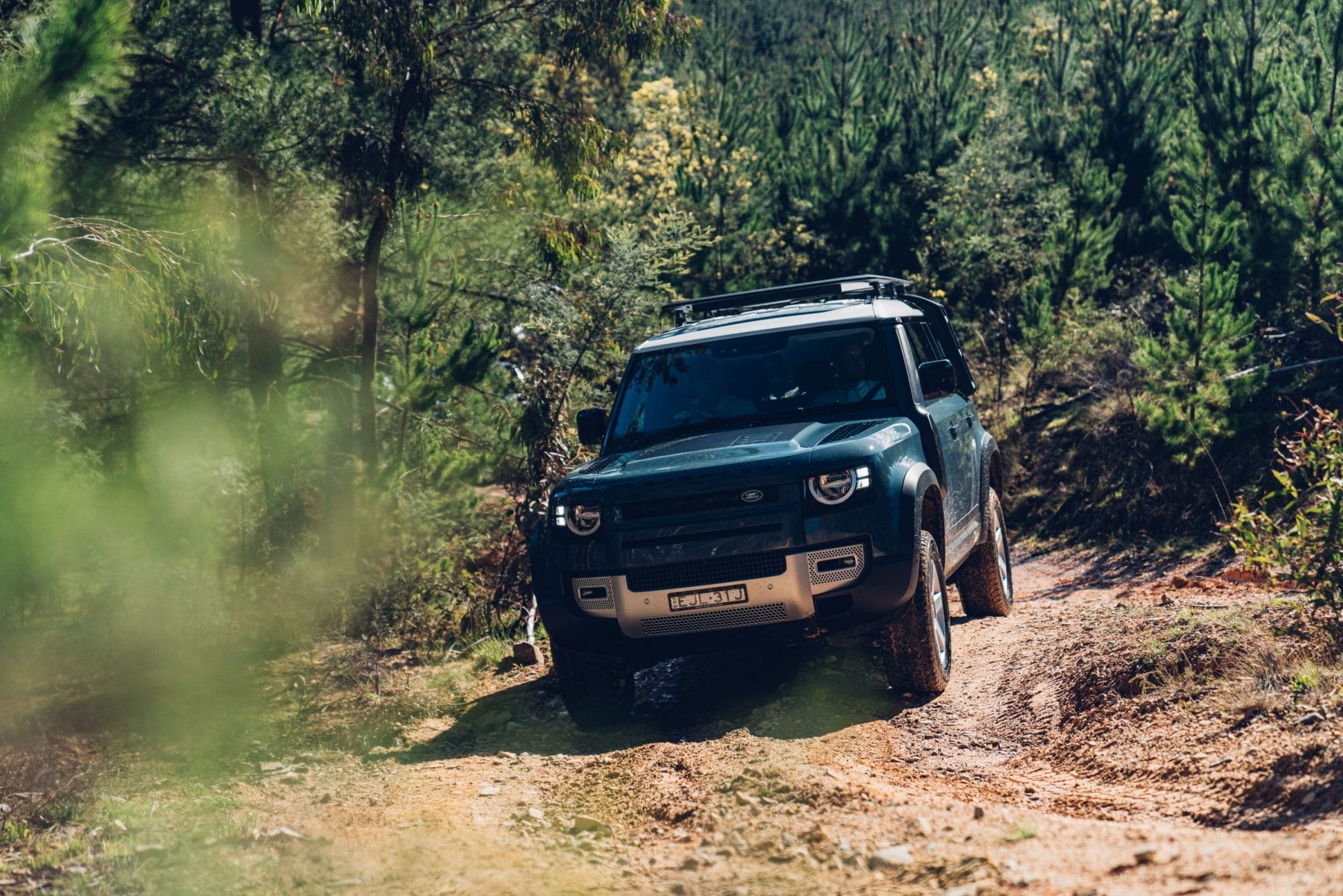 I did not fancy the last defender much. Like the hideous Mercedes G Wagon, the old Defender was a bit old hat. The new car is a quantum leap in looks, technology, and ability.
Outside
Defender is a clever mix of tradition and technology.
The squared-off rear is matched by a modern frontend. Defender is tall, but slim and has been rounded off, and loaded with the latest 5 star luxury and safety. Clever LED lighting cuts fascinating shapes both front and back.
There are nods to history, while keeping a cutting-edge look
Chequer-plate trim on the bonnet and mirrors mirrors the plating on the older moels. The C Pillar has a large body-coloured panel on which accessories like ladders can rest.
The 110 has 4 doors while the 90 has 2 doors.
Our mid-range car has optional 20" wheels, and tyres with big -rock-friendly sidewalls. The awful scratches were engraved by a previous (see video as proof.
The cabin
The interior design is top-notch.
The dash has elements of the outgoing, with the gear lever up high on the console rather than on the floor, just like her grand-daddy.
Deep rubber mats keep the mud off the floor.
Hand grips are built into the dash. You'll still get tossed around but there is something sturdy to hold on to.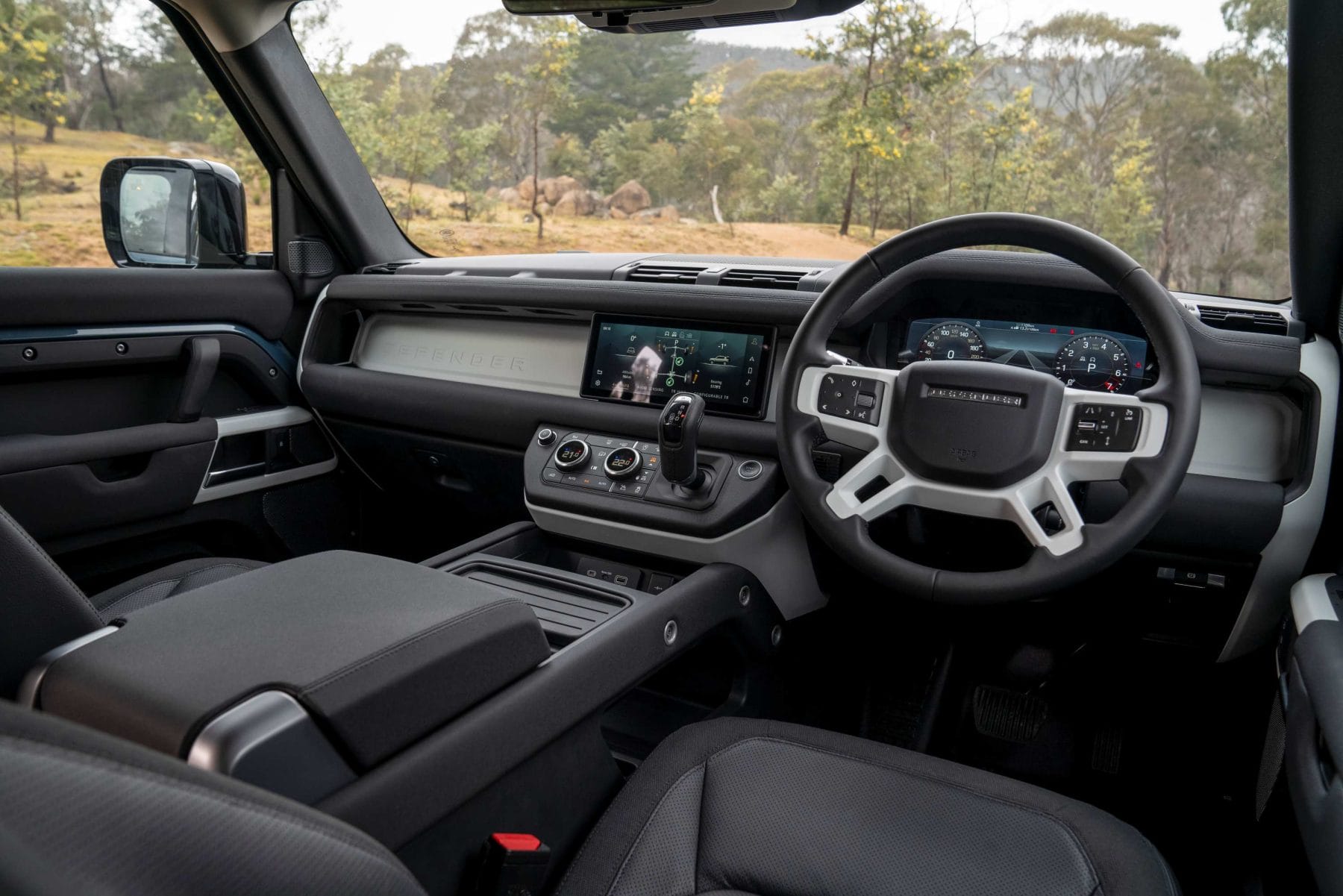 The driver
The seating is heated, covered in leather, and can be powered to just the right place.
The dash is digital, with another LCD screen floating above the centre stack. Land Rover curated information so that drivers are not pelted with continual unnecessary data.
Dials do double duty as temperature settings for climate, seat heating /cooling, and fan speed. Another array of buttons command ride height change, and access to low ratio gears. Progress can be carefully monitored on one or both of the LCD screens.
Sound is an upgraded Meridian set-up, with DAB, Apple CarPlay, and Android Auto. Speakers are strewn about the cabin, 3D style.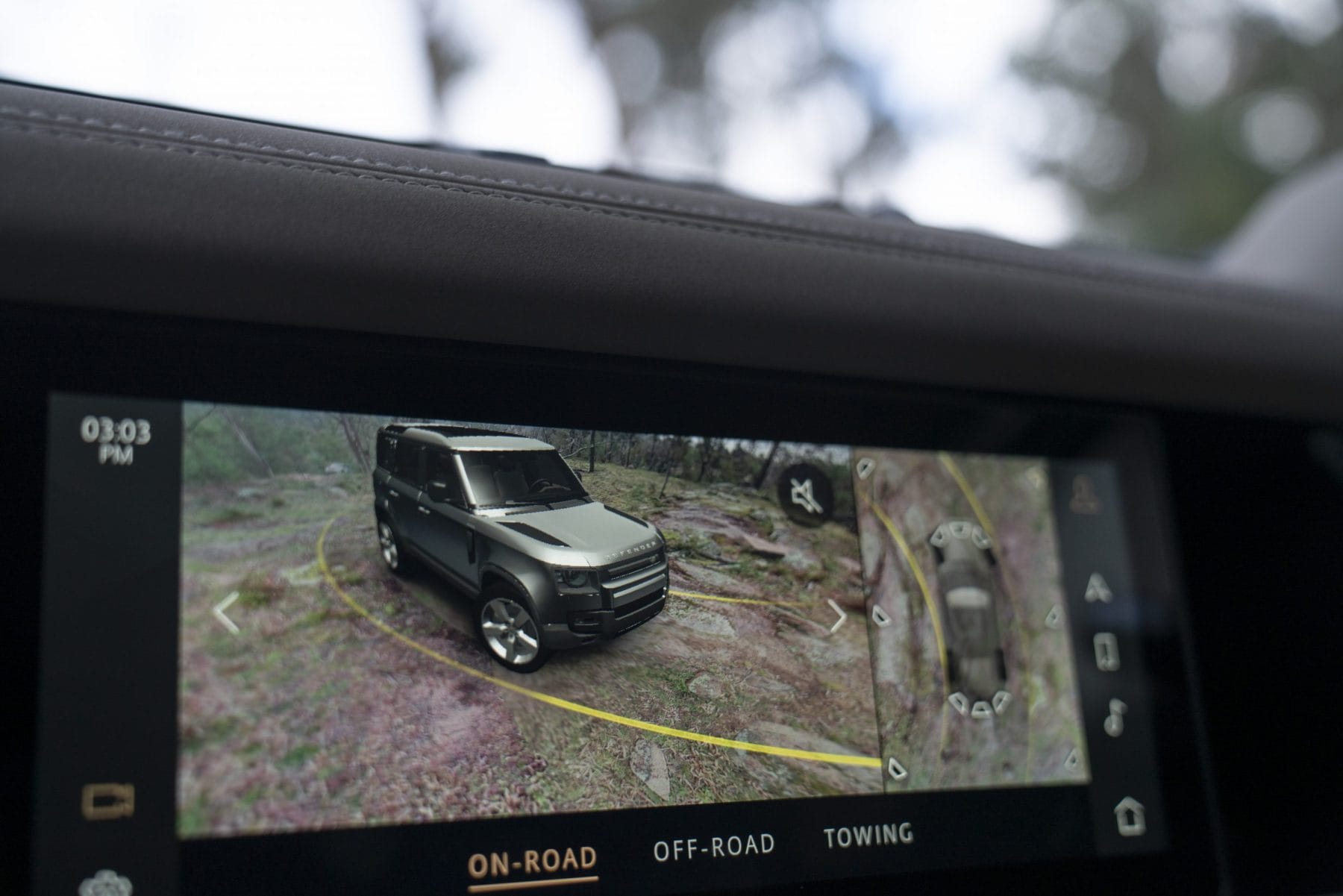 The Engine
Land Rover has gone back to straight sixes, like they used in the iconic E-Type. This time, the 3.0L 6 pot has a turbo, blasting out 294kw and 550Nm of face-melting fun.
There is a fancy 4-Wheel-Drive system that locks and unlocks the diffs, shuffling power to where it is needed. The 8-speed automatic has low range for tough stuff. Off-road programmes use the ABS system to stop wheel slip, and you feel like you can go anywhere, because, you can.
The drive?
There is a nice ride in Defender.
Off-road tyres are notoriously noisy, but the rhythmic hum is comforting.
David Brown partnered me on spin through pleasant countryside. The lane had turned muddy from a storm the night before. As sure-footed as Defender is, most of the time will be spent shopping and on the school run.
If the knobby tyres get quite the hum at speed, at low speed they're wonderfully quiet.
The wayward steering is thanks to those nobby tyres. Road-going rubber makes a huge difference, but are useless off-road. Maybe you need a couple of sets for weekend work.
Defender sprints  to 100 in just 6.1 secs. That is not too bad for a 2361kg SUV. Keep in mind, sprinting makes the fuel usage balloon. We managed 14.5L/100k, which is nowhere near the claimed 9.9L/100k.
The fun factor?
Defender is a delight. People jump in front of you to take pics, but you would prefer they didn't.
A young lady in a car park said, "Ooooo that's pretty. It's the new one right?" as she clutched a loaf of bread and bottle of French fizz. Why yes Ma'am it is!
A punter in a genuine antique Landy gave the thumbs up. He was clearly not one of the "anti-changers" who like the look and feel of old cars. Leave that to them, it has no place in a modern cockpit.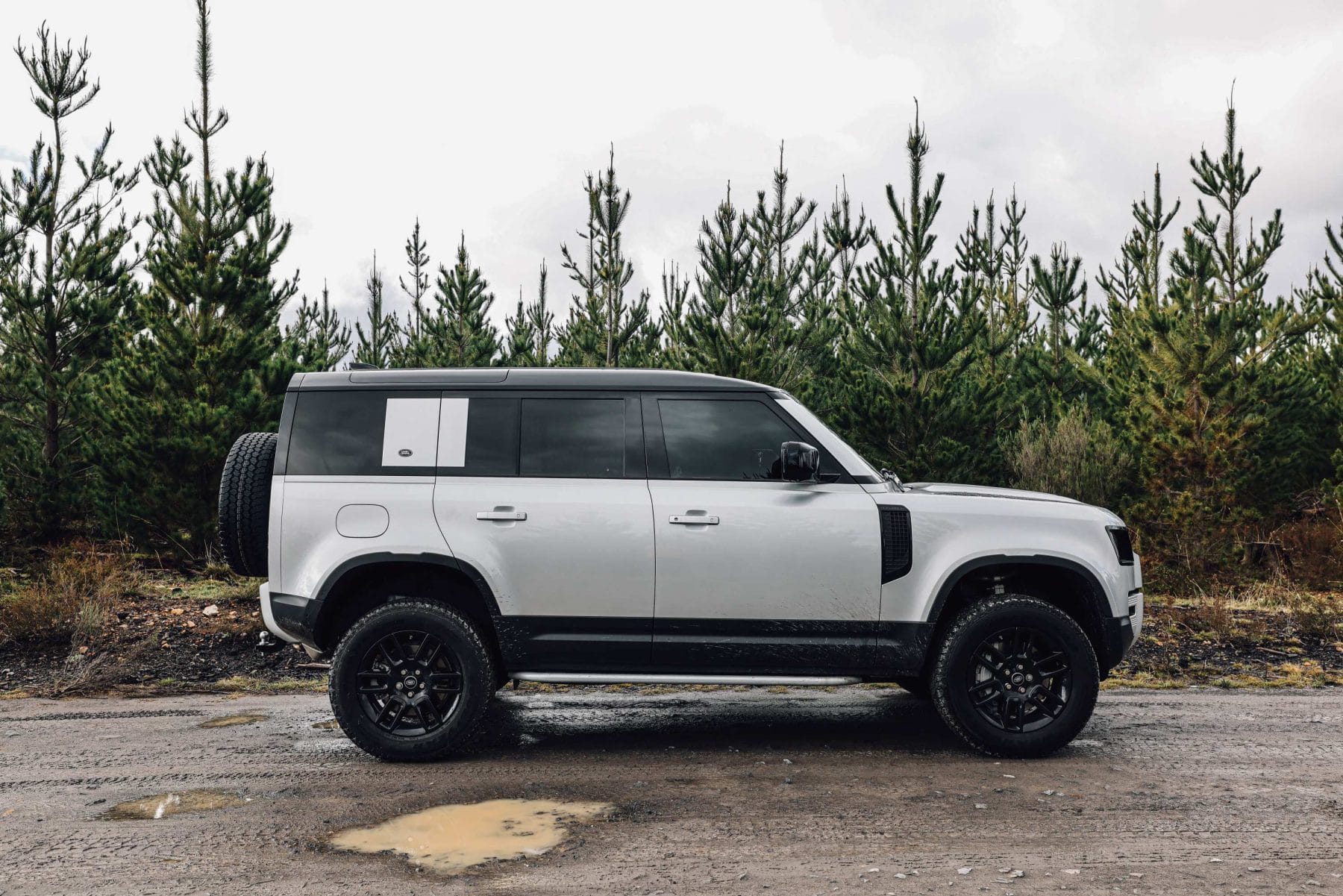 Conclusion:
Defender is brilliant and I want one. Range Rover, move over, you are no longer teacher's pet.
Defender is stylish, capable, and lusty. It costs many shekels, but quality always does. The features list reads like war and peace, and the cabin wafts you along in regal splendour.
There is nowhere you can't go, nothing you can't do, and you don't give a rat's arse what people think..