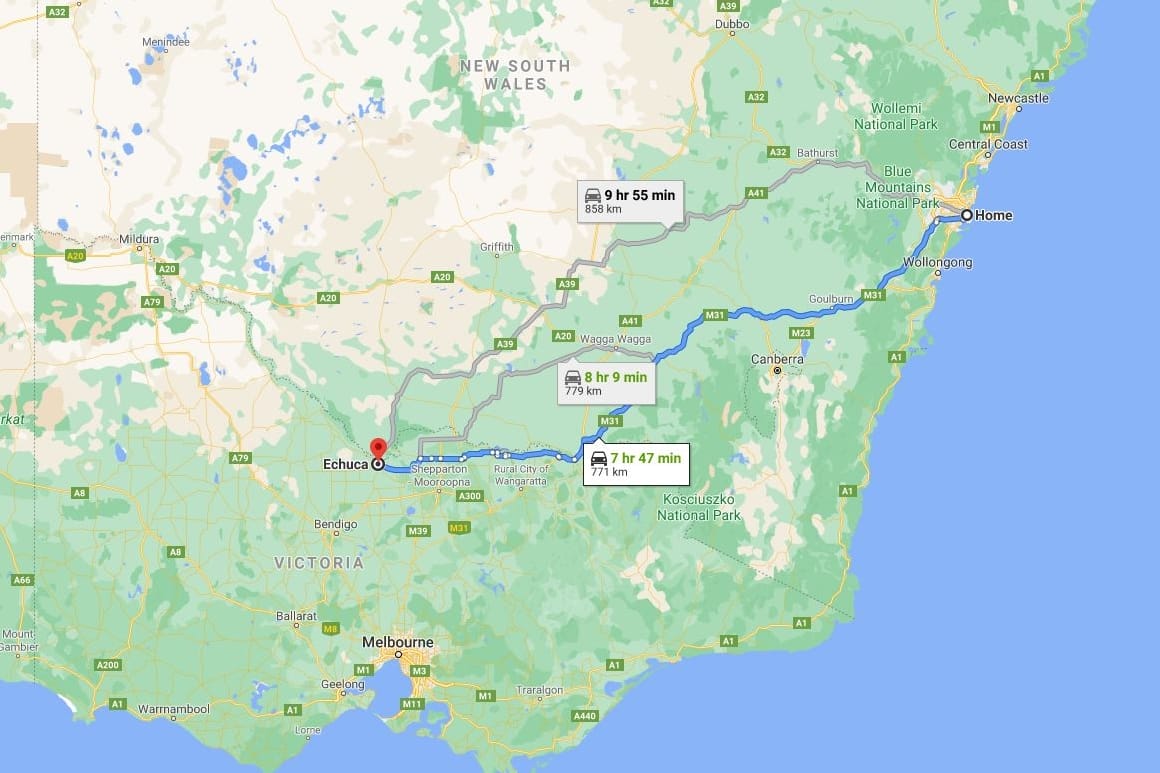 The Murray River winds lazily through some of the prettiest country on the driest continent on Earth, Australia. Echuca is a beautiful inland port, once famed for timber and wool, but now a tourist mecca, especially for steam lovers.
The road South from Sydney once did the same thing. Now, the Hume Highway by-passes all towns, and anything else worth seeing.
The Prado is a old-school large. Toyota released this model more than a decade ago with only small updates in the meantime.
I packed a travel pack full Sandwiches, snacks, and drinks, which were kept cool in the centre console fridge.
What extras has Prado been updated with?
Finally introduced Apple Carplay/Android Auto and DAB. New models get it as a matter of course, and old (in this case VERY old) models wait for an end-of-year update.
The screen on all Prado models is now 9", with the top two cars getting JBL premium speakers. I was a touch disappointed with the sound. There is a further 9" flip-down roof-mounted screed for the rear. It has 3 wireless headphones.
Rear suspension has air springs, which can raise or lower it to make loading easier.

Is Prado comfortable?
You sit high, so driving Prado is akin to steering a small yacht. Hydraulic power steering lacks road feel because the noisy off-road tyres as so enormous. Since electric steering is required for active steering features, lane assist is by braking. There is no active blind spot management.
Seats have heating and power adjustment, but after 5 hours massage would have been handy.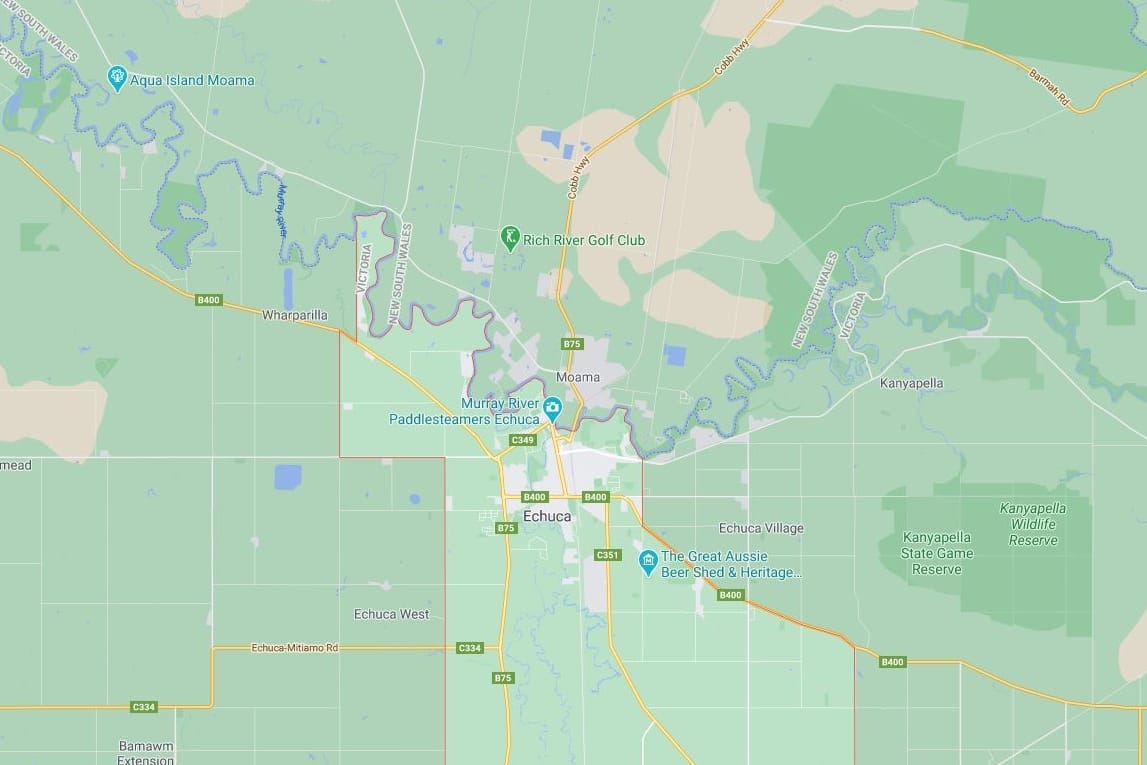 Interior Space.
There is a lot of room. Prado is a 7 seater but that 3rd row eats into the cargo hold. I'd love an option to bin them. The spare tyre is outside on the rear door. It means a stonking great second fuel tank. You can opt for an underfloor spare which reduces fuel capacity to 87L
Rear seats have lots of knee room, and have a 3rd climate zone.
Economy?
We covered around 1600km and used 1 1/8th tanks of fuel. We make that around 170litres. We got as low as 8.5L/100k, so not bad for a 2455kg car. Toyota claims 7.9L/100k.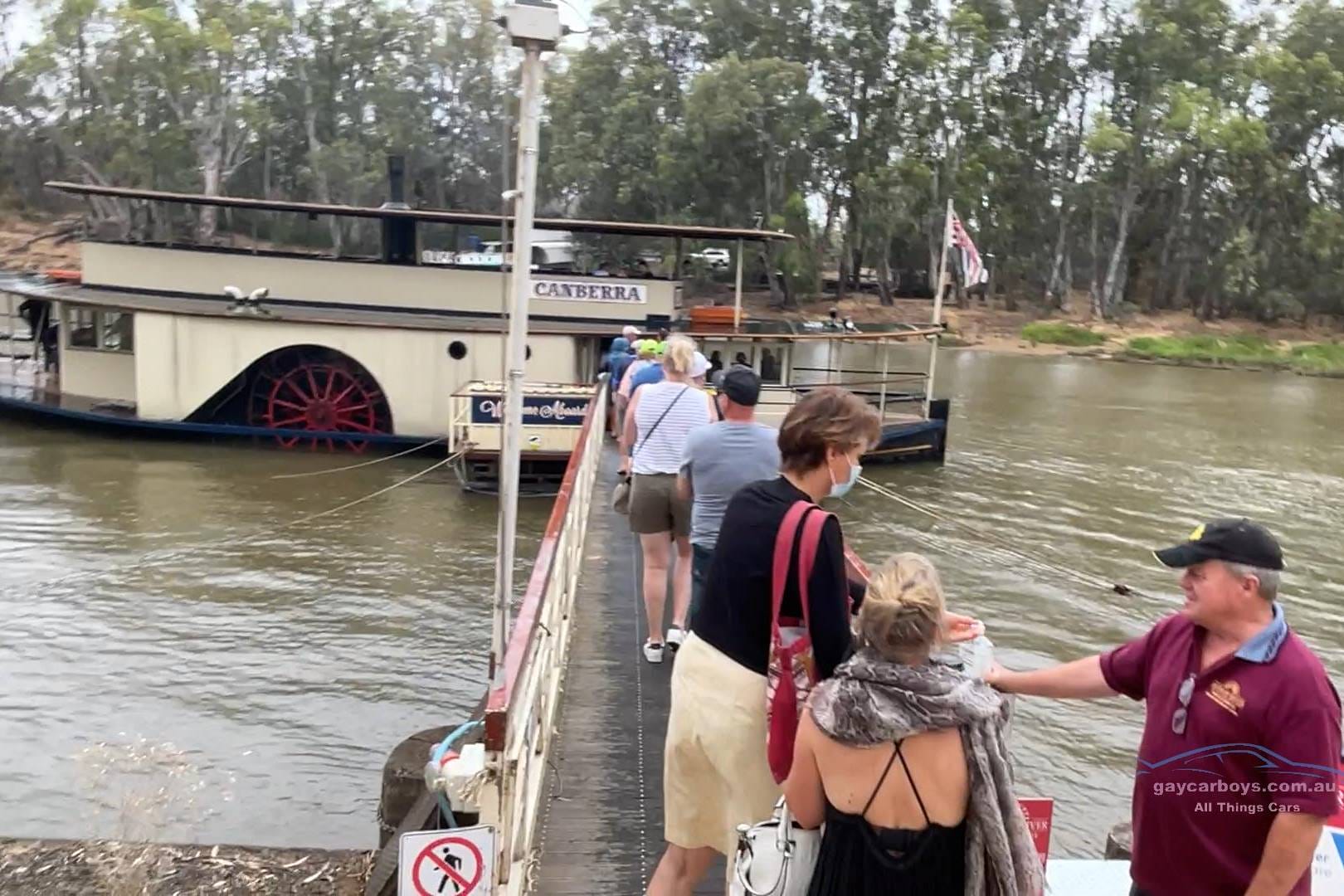 Prado on the Highway?
The driver aids don't do much to eliminate the tyranny of distance.
I drove for a few hours between rests, and was very tired at the end.
On reflection, off-road tyres are not my first choice for highway touring. Since I'm unlikely to head further off the tarmac than a gravel drive, I'd choose something that has a nicer road feel. Off roaders will like these tyres, and grey nomads will appreciate the pulling power.
Towing capacity is up to 3,000 of braked load.
Conclusion:
Prado is big and bold, and aging gracefully. She can go anywhere, and when set against others in her class, comes out on top when it comes to tackling rocks, dirt and mud. Prado is lagging a little in creature comforts. The drive feels distinctly old-school
The audio should sound better, and the fuel economy should be better in real life situations.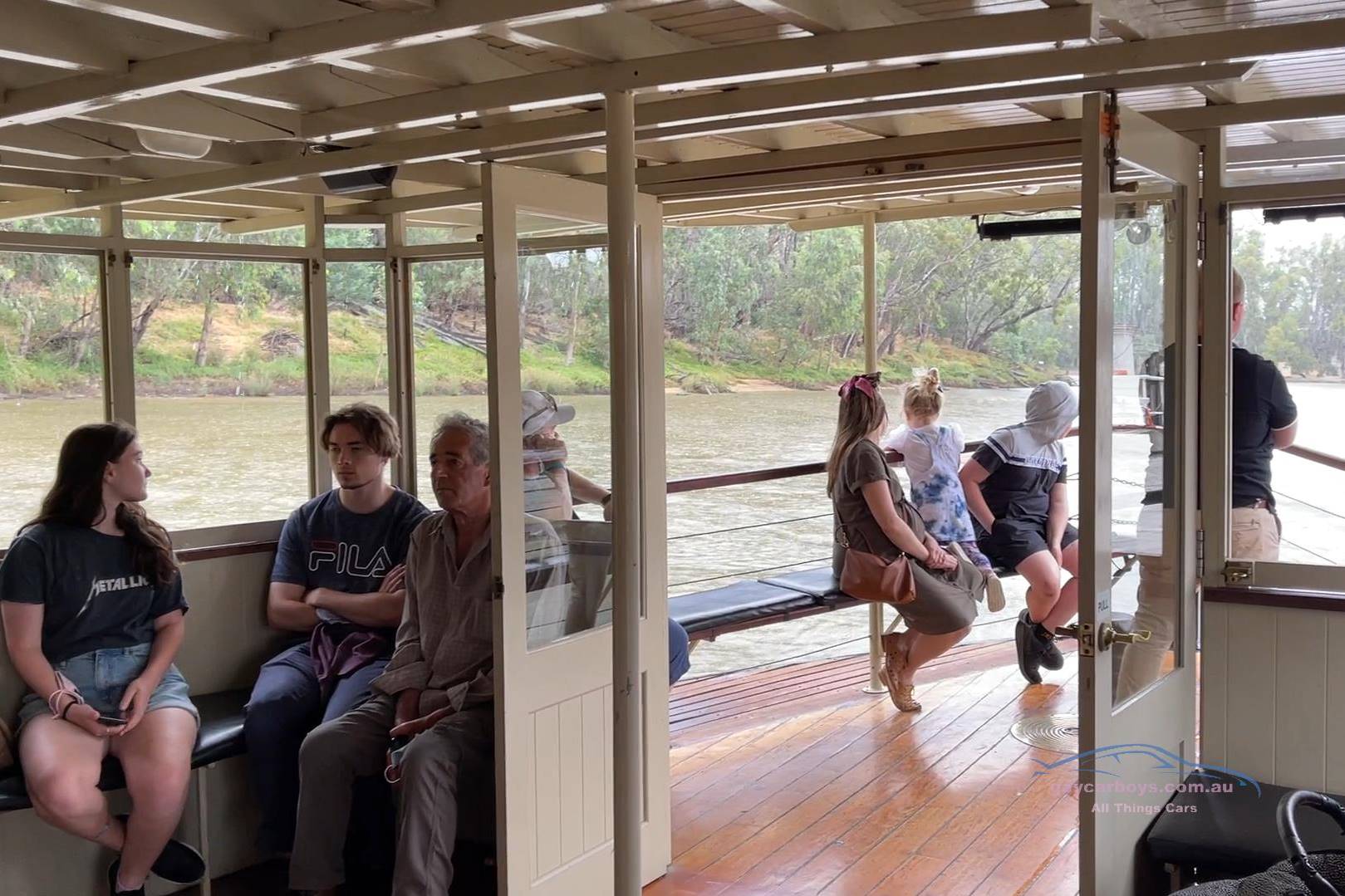 What to do in Echuca.
A mate took me for a quick trip up the Murray on-board the PS Canberra. The Paddle steamer was launched in 1913 and continues now in private ownership. In the old days paddle steamers transported goods from all over the Murray/Darling River system to be used both within Australia and elsewhere in the commonwealth. In those days, much of Australia's wealth came from sending goods back to "the motherland," England. The port's heyday is long gone, like much of the industrial era. Now, Echuca is a tourist attraction in the form of a small living theme park.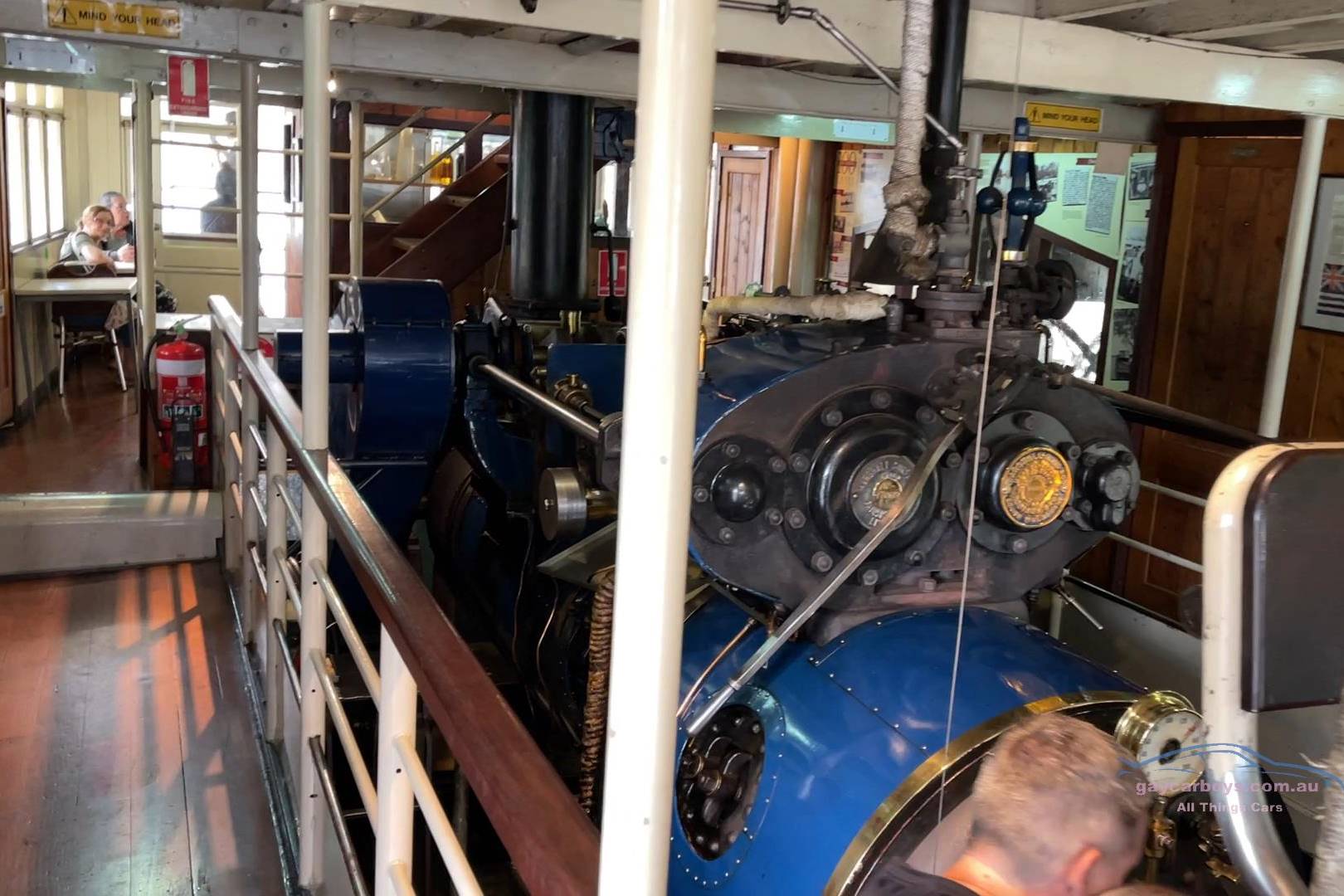 Prado pricing
GX $59,840
GXL $66,540
VX $76,380
Kakadu $87,030
Options:
Third-row seat (GX): $2,550
Premium interior (GXL) $3,470
Optional paint (all grades): $600
Flat tailgate (GXL and above): no added cost