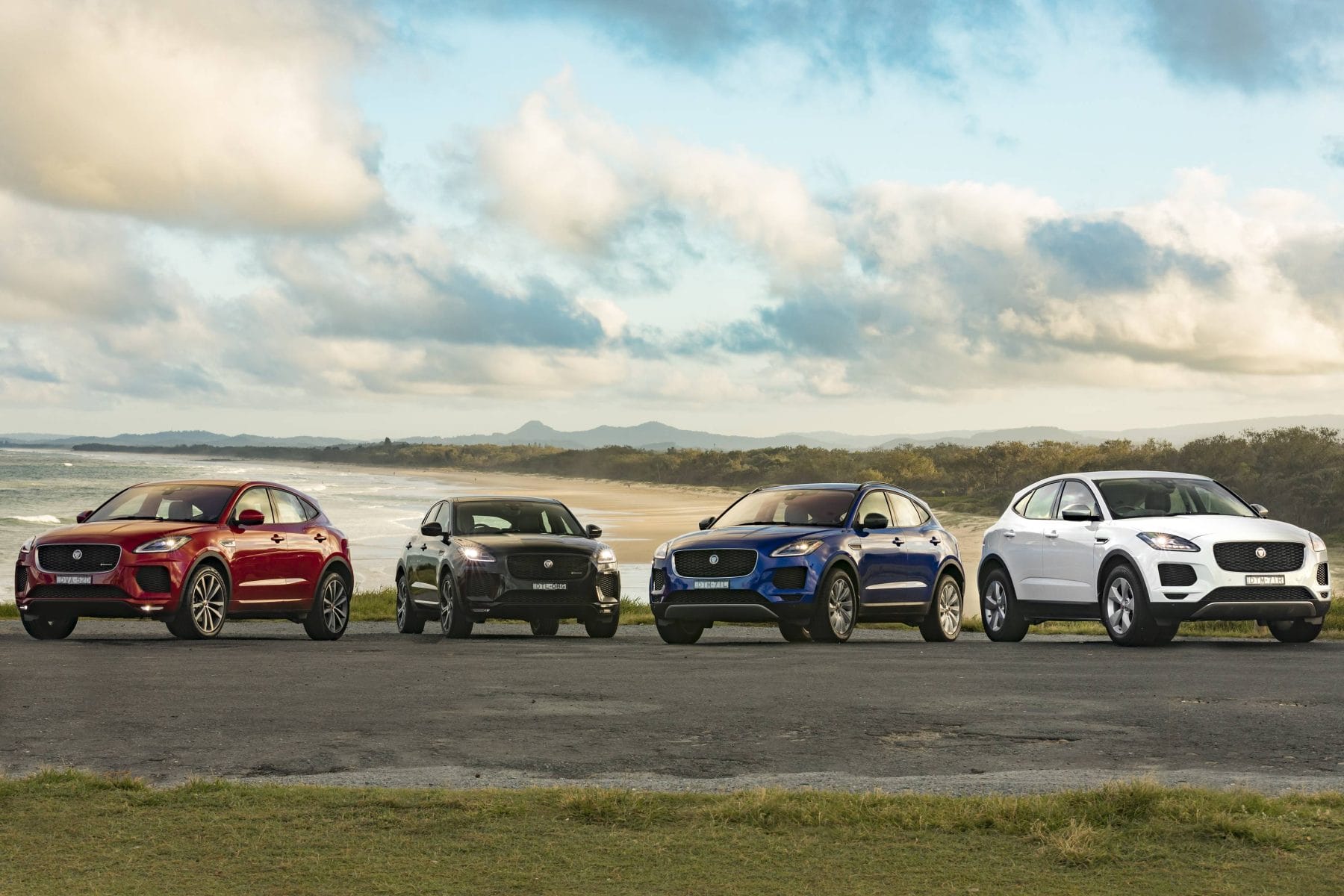 This week the 2020 Jaguar E-Pace Chequered Flag was driven, but did we like it?
E-Pace Outside:
E-Pace looks like a schoolbook drawing. Huge wheels, a low roof, and a big, fat, curvy, body. In fact the sloping roof reminds me of Range Rover's Evoke.
It sits high as most SUVs do, with the face of a Jaguar sedan, and the convenience of a wagon.
Jaguar knows what most car makers know, and that is SUVs almost never leave the road unless it is a tidy driveway.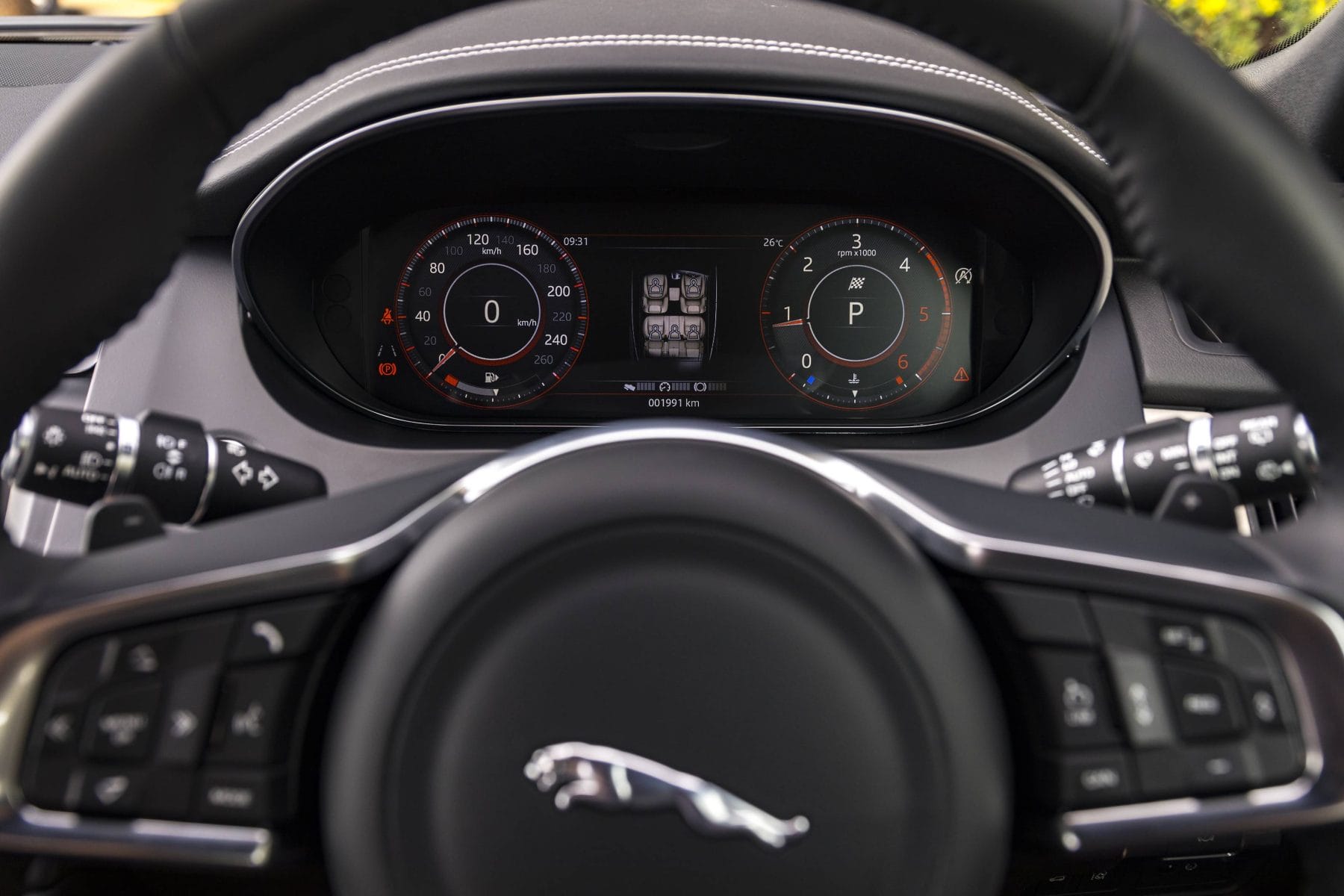 What does E-Pace Chequered Flag have in it?
It is loaded full of gear. You can further customise by adding options for extra cost. The HUD for example, costs $1,630. It is well worth the spend.
Drive programmes combine On-Road and off-road settings.

You get the usual driver aids too.
Other safety and driver assist features
Parametric Alarm
Customer Configurable Auto-lock
Power Operated child locks
Seat Belt Reminder
Passive front head restraints
Rear ISOFIX
Push Button Start
Keyless Entry
Voice Control
Front airbags, with passenger seat occupant
detector
Front Side Airbags
Full Length Side Window Curtain Airbag
Emergency Braking
Rear Camera
Cruise Control and Speed Limiter
Driver Condition Monitor
Lane Keep Assist
Front and Rear Parking Aid
Rear Traffic Monitor
Blind Spot Assist

How Comfortable and convenient is Jaguar E-Pace?
E-Pace has smart entry, so the key stays in your pocket at all times. You adjust the seat with a button, and start the E-Pace with another button. The 9-speed automatic has an electronic gear shifter, electric brake and auto brake hold. Once you come to a stop, hitting the engine STOP button will also select PARK and activate the parking brake.
Your driving position is fairly high. As a side note, my dodgy back means I have the seat set a little lower so I don't have to bend too far under the top of the door opening on the way in.
Course chip roads are a little noise, otherwise, the cabin is very quiet.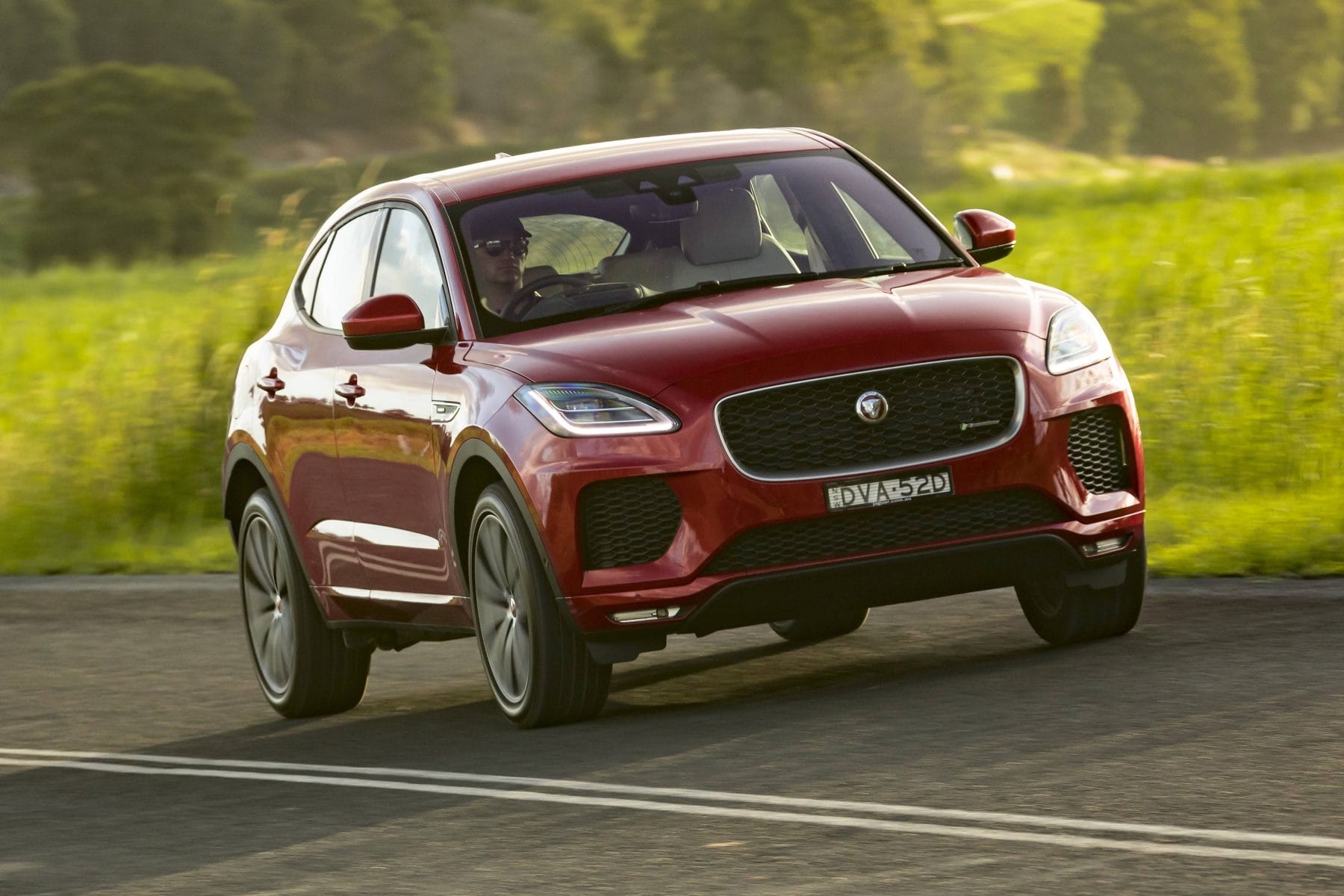 E-Pace Drive?
The turbo 4-cylinder Ingenium engine pulls the  1832kg E-Pace with plenty left for emergencies. 183kw/ 365Nmof power will get you to 100 in a 7.1 seconds, using 7.7L/100 of fuel.
All four wheels are powered through a smooth 9-speed automatic. Drive-modes are assisted by paddle shifters if you insist on being involved, but it does a good job on its own.
In town, variable steering is light, gaining more weight with speed. Drove modes modify the steering further. Throttle and AWD settings also change, but you won't be aware of the differences, such is the subtly of the programming.
E-Pace is easy to park. Sensors and cameras surround you, giving you a great view. You can put the Jaguar exactly where you want it either at the footpath, or in a shopping centre.
The space inside E-Pace ?
E-Pace feels spacious yet cosy.
Four adults will be comfortable, with space for a 5th.
Rear seats have ton of room for legs, with a boot big enough for most people. We took a folded E-Bike and a couple of bags on board for a drive around town.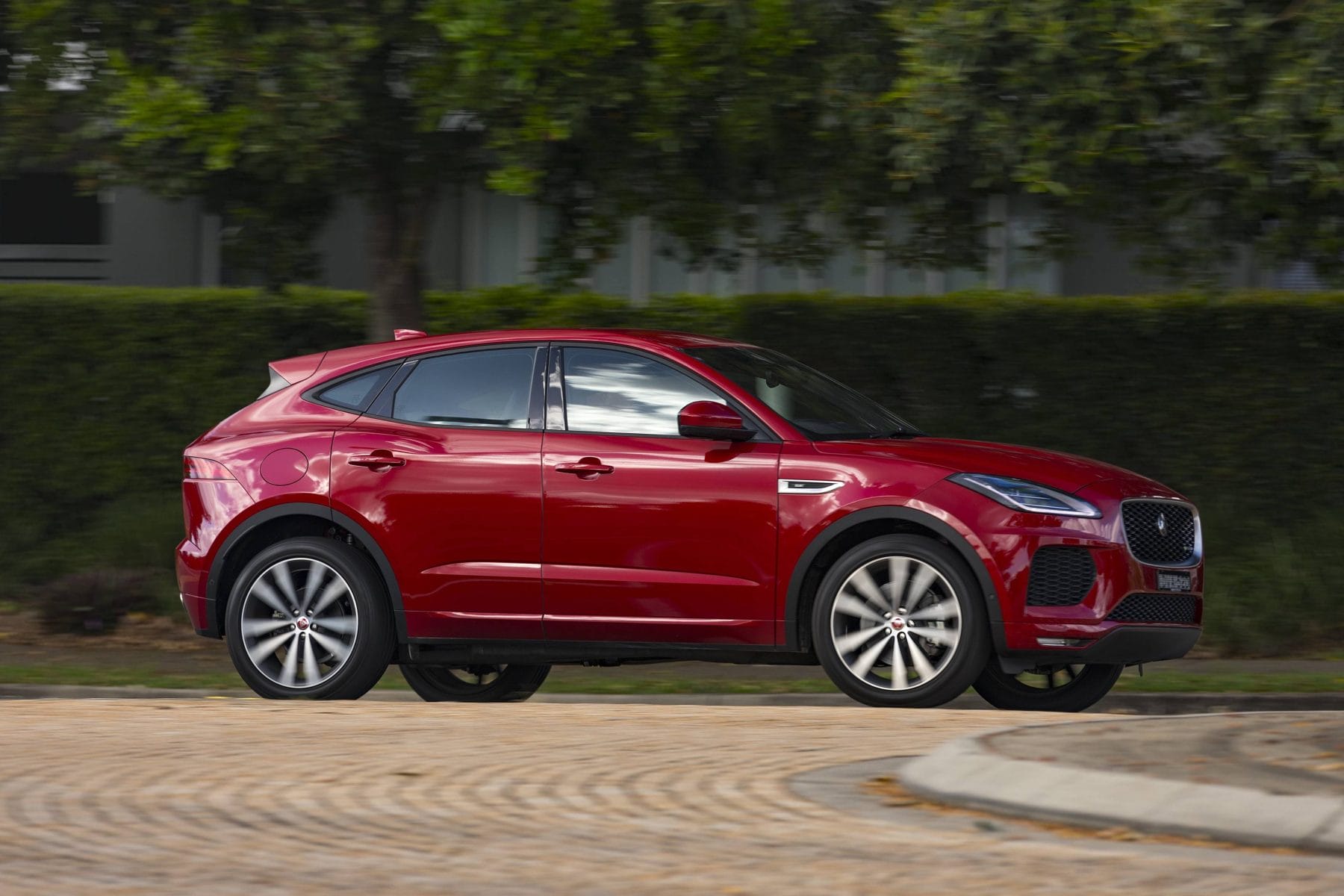 E-Pace Conclusion:
Jaguar E-Pace is handsome and stylish. While I'd love to see a super-charged 5.0L V8, the 4-cylinder is more than sufficient.
Jaguar has a noble history. It has a presence others only dream of. It has been driven by royalty, rock stars, company directors, and dot.com'ers.
While reliability might have been an issue in the past, those foibles seem to have been sorted. Warranty is 5 years, and servicing is no more expensive than an entry level hatch.
It is a shame the top model doesn't come with all options included, but those with slightly deeper pockets can tick as many boxes as they wish, as always.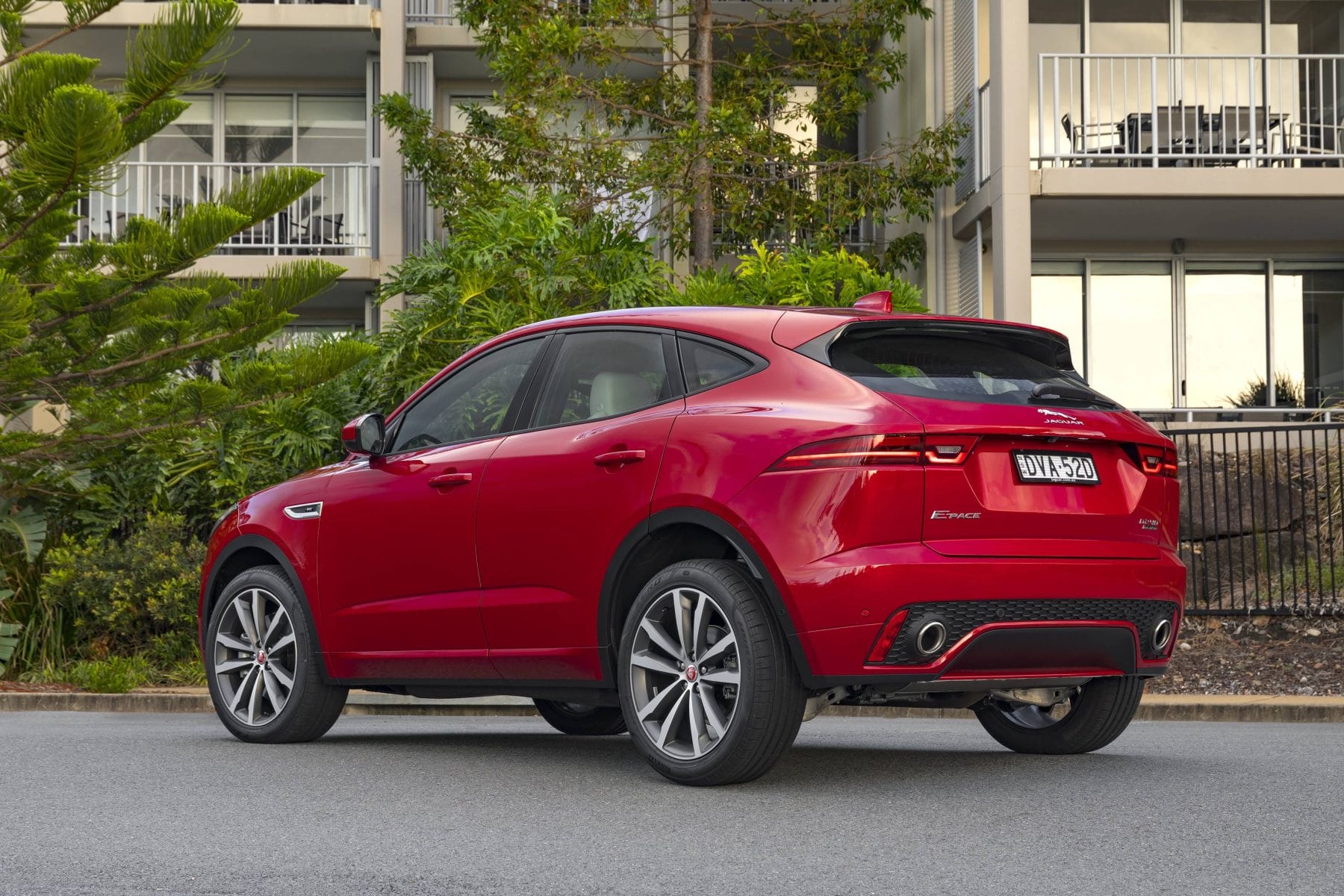 20MY JAGUAR E-PACE Chequered Flag P250
Price: $63,600 MLP*
OPTIONS
Head-up Display – $1,630

Meridian™ Sound System – $1,270

Privacy Glass – $690

Rear Animated Directional Indicators – $190

PRICE AS TESTED
$67,380 plus on-road costs
Engine: 2.0L Turbo I4 Petrol
Power: 182kw/365Nm
0-100: 7.1 seconds
Econ: 7.7l/100k
Weight: 1832kg
Towing: 18090kg
*MLP – Manufacturers List Price includes GST and LCT but excluding statutory charges, dealer costs and dealer delivery. See your dealer for RDAP. Does not include price of any options.