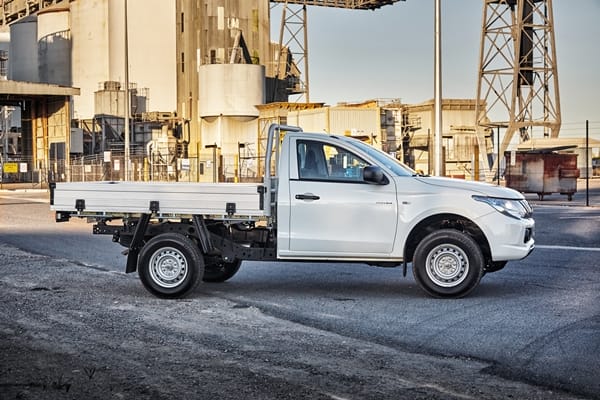 As you well know we have had the luxury of having a Mitsubishi Triton Single Cab GLX 2WD Trayback Ute for a few months. Well unfortunately the good people at Mitsubishi actually wanted their Ute back, I was hoping they had forgotten about it, so it was with great reservations we handed back what had become an essential part of the daily usage at the Fraser household.
Originally scheduled for a two month loan the Triton extended as we were using it almost daily while we were renovating an investment property. It got to the point where often I would take the Triton for a normal drive, such was the amount it integrated itself into my life.
I can absolutely say that after the 4 or so months we had the Ute I am missing it heaps. Not only for its practicality but also for the ease of which it did almost everything asked of it.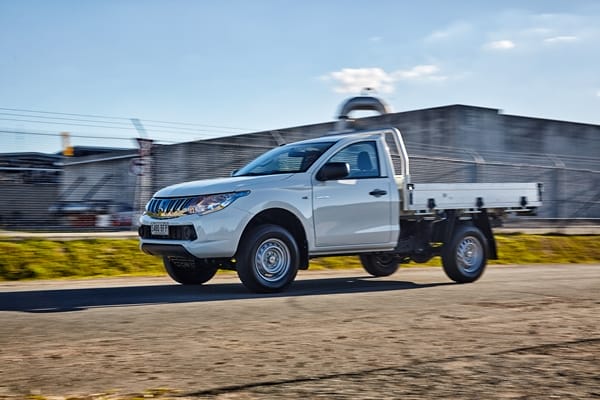 Let's mention some niggles up front. Single cab Utes are notorious for lack of leg room for taller drivers, having nowhere to put the groceries if you have a passenger and are as unorganised as I am usually, are bouncy when unloaded, usually at the lower end of features inclusions like sat nav and reversing camera and are long when in tight car spots.
However that's about the few niggles there are and the benefits far outweigh these. The Ute we had was one of the recently launched 5th generation Tritons. With revised sophisticated yet adventurous styling, load and handling dynamics, engine and transmission combinations the 5th generation Triton is a beauty.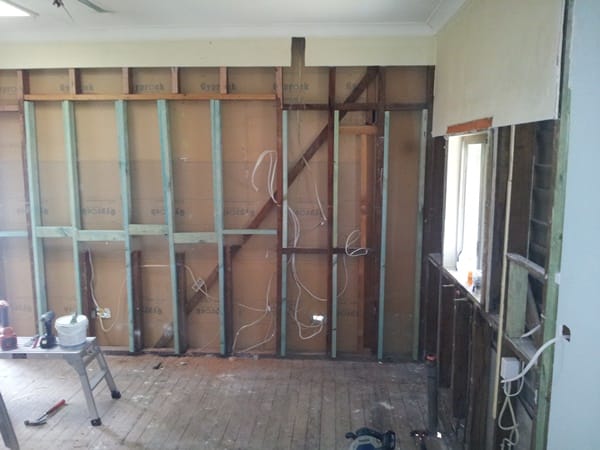 The Triton has always been an excellent robust honest Ute that performed its duties without fuss. The all new Triton is significantly better in some areas and an improvement in all other areas, even price. The Mitsubishi Triton Single Cab GLX 2WD Trayback Ute is significantly better than its predecessor, in ergonomics, ride, handling, load capacity and comfort, not to mention price.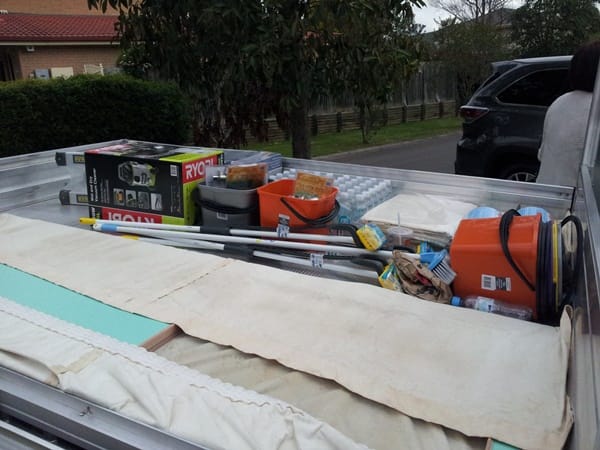 The Australian influence is strong with customer feedback sessions and many kilometres of local testing showing through in the design functionality, engine's torque characteristics, high speed stability on gravel surfaces and overall load carrying performance and stability.
More so than almost any other vehicle the humble 2WD Ute, an Australian invention, has to suit a multitude of purposes, from a work horse in the mines, hardworking tradie or farm Ute the Ute design has many divergent outcomes required.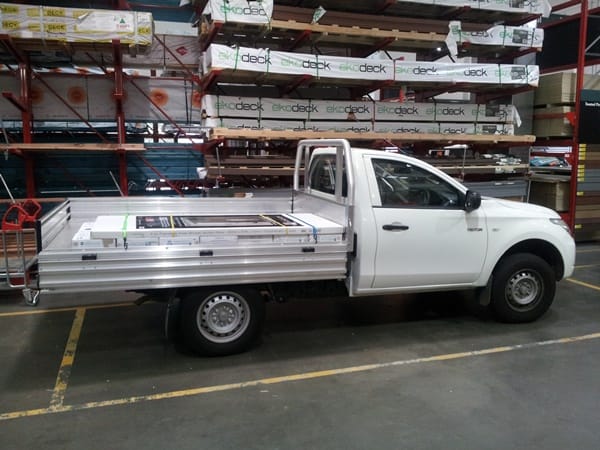 The Triton is without doubt one of the best handling balanced Utes available on the market today. It is certainly excellent on dirt roads, and on the highway without a load on. That's a big wrap coming from me as I am often critical of the balance of Ute ride and handling.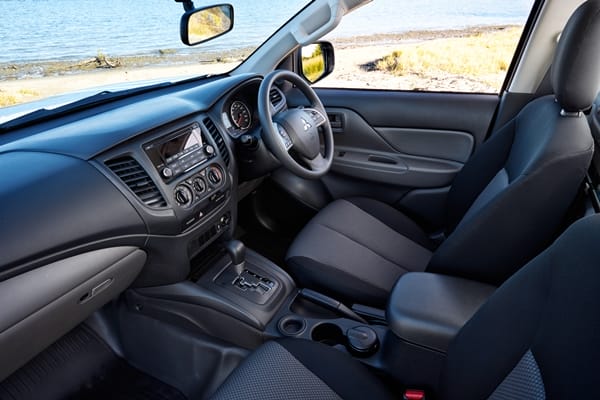 While still lacking seat travel, and forcing taller drivers to adopt a very upright driving position, it is possible to get comfortable after a while. It's important to note here that the steering wheel now is adjustable for both height and reach making it easier to find that comfortable driving position.
Let's talk about the engine transmission combination for a bit. The previous model reduced the torque for the automatic version and that was a pain. I have been very critical of that in the past.
Mitsubishi Triton Single Cab GLX 2WD Trayback Ute is powered by a new 2.4-litre MIVEC turbo diesel engine.  It achieves 133kW of power at 3500 rpm and 430Nm peak torque at 2500 rpm. It's a bit low these days but importantly though is that the majority of that torque comes in at around 1500 rpm and another hit at 1750rpm and  the delivery makes for relaxed and economical driving. Even with a full tonne load on I found the torque characteristics allowed for relaxed driving
 The choice of transmissions are a smooth 6 speed manual and a new 5 speed auto. Finally the torque for the auto isn't reduced. WOOHOO!!! While the manual is very smooth and well suited to the engine and easy to use the pick is the 5 speed auto. Perhaps Mitsubishi could have taken the opportunity to introduce a 6 speed auto box, but the transmission works great with the low down torque delivery of the engine and fuel economy is frugal at around 7.5 – L/100K. Another key improvement is the throttle response, it's excellent!
The Mitsubishi Triton Single Cab GLX 2WD Trayback Ute targets the traditional LCV buyer looking for a traditional and high-value working vehicle. However while it lacks some creature comforts the level of standard inclusions is high with Bluetooth hands-free with voice control and audio streaming, power windows with auto drivers side, essential at the drive through, 5-star ANCAP safety rating, Active Stability and Traction Control, along with Mitsubishi's ESS Emergency Stop Signal function, which flashes the hazard warning lights under heavy braking to alert vehicles approaching from behind.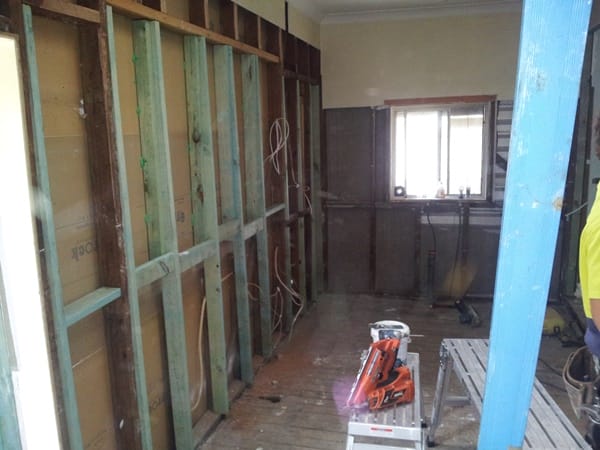 Higher strength steels have been adopted in the key body structure to efficiently absorb impact from all directions and efficiently disperse it, while retaining the cabin integrity during a crash. Passive safety features including driver and front passenger SRS airbags, side and curtain airbags and driver's knee airbag, while seat belts are fitted with pre-tensioners and force limiters.
The GLX is also fitted with brake override system, which uses sensors to recognise when both accelerator and brake pedals are being pressed at the same time and gives priority to the brake system to prevent accidental acceleration. A rear view camera is available as an accessory on GLX due to the number of tray variables.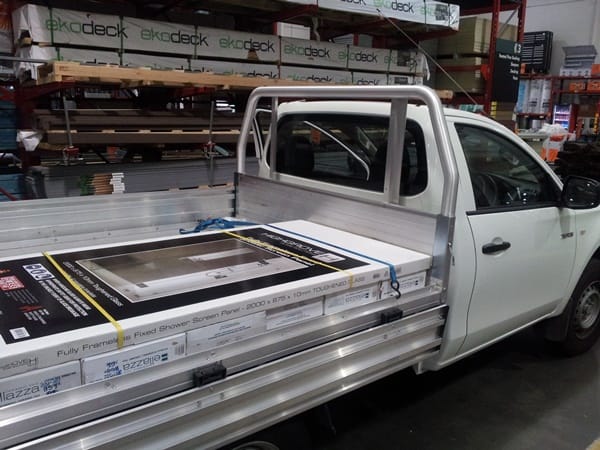 The cavernous tray dimensions of 2.5m x 1.83m have allowed us to carry any number of items from new doors, ladders, painting planks, renovation gear, packets of tiles, bags of cement etc to the renovation site. As we have previously mentioned the carrying capacity is at the top of its market segment, but lately it's been the size not capacity that has proven useful. The thing I nearly always forget to do is take photos of the loaded tray.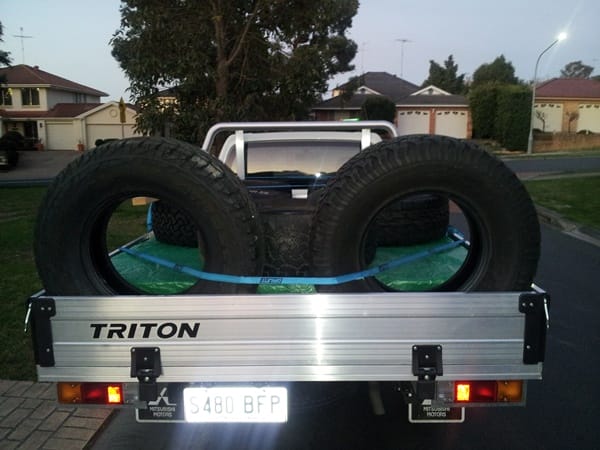 We have also carried a load of over a tonne of pavers, where the triton barely noticed the load, a complete tray full of old magazines, wood flooring, carpet, bathroom tiles, vanities, bath tubs, kitchen cupboards and any number of other miscellaneous items that were needed when you are doing a complete gut and renovation of a house. On top of this we removed old oil heaters, air conditioners, bath tubs etc. to the tip and I'm not sure how easy all of this would have been had we not been able to use the Triton for what it is meant for.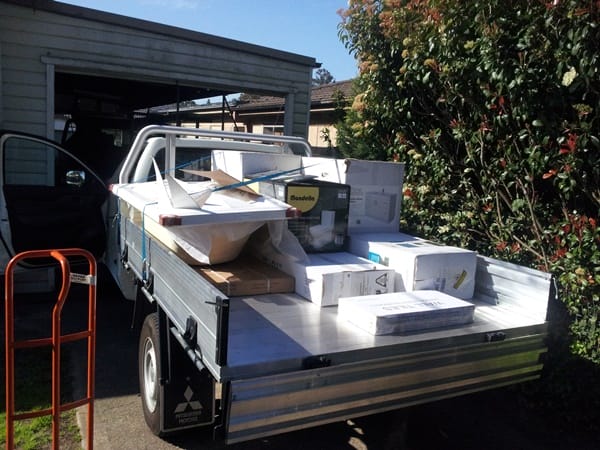 As previously mentioned in earlier articles, features like the Bluetooth have proved essential for organising quotes and trade people while on the go and not falling foul of the law, the wash out interior has seen plenty of mud etc and the air conditioner has had a work out as the weather has all of a sudden turned hot.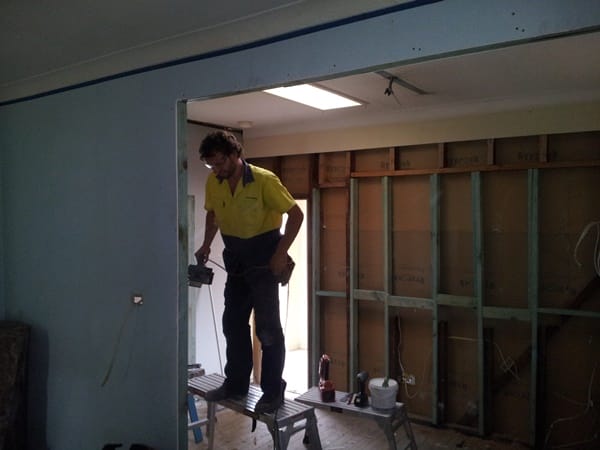 I think I have sold about three similar Utes to trade people turning up to do quotes. They have  mentioned that they don't need nor want 4WD, want a single cab, as it is purely a work Ute, but like a little comfort features like the Bluetooth and power windows etc to make life more comfortable. The towing, payload combination was a key for one tradie who has since placed his order. He was unknowingly driving around overloaded and hence was voiding his insurance and warranty.
The 2016 Mitsubishi Triton Single Cab GLX 2WD Trayback Ute benefits from Mitsubishi's five-year/100,000km New Car Warranty. Triton's capped price servicing is very competitive in the Light Commercial segment.  Service intervals are 15,000km or 12 months, whichever comes first.
2016 Triton Capped Price Service schedule is below:
15,000km (12 months)        $350 RRP
 30,000km (24 months)        $580 RRP
 45,000km (36 months)        $580 RRP
 60,000km (48 months)        $580 RRP
Mitsubishi has always had a great value proposition with the Triton and the new model further develops that tradition.
The 2016 Mitsubishi Triton Single Cab GLX 2WD Trayback Ute has been the superstar in our renovation. We would have struggled to do it without. Note to Mitsubishi I am doing another property early 2016, if you have another Ute available!