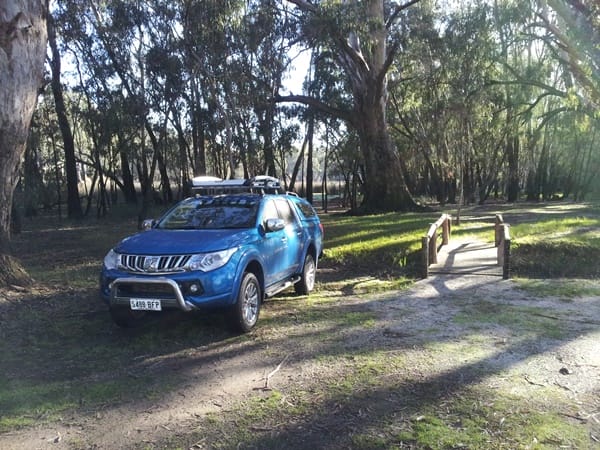 We test here the recently released Mitsubishi Triton Exceed in 4X4 dual cab version, fitted with a bunch of accessories. Without doubt the most popular segment of the highly competitive and growing Ute market for recreational buyers is the 4X4 Dual Cab diesel variants. These newer models are a far cry from the farm Utes of old with increasing levels of features and safety that in some cases rivals SUV's.
The 5th generation Triton retains its adventurous design features but has matured with high waisted sophisticated design. The Triton has always been an excellent robust honest Ute that performed its duties without fuss. The all new Triton is significantly better in some areas and an improvement in all other areas, even price.
The version we took for a leisurely drive to Melbourne and back is the top of the range with a heap of factory fitted and aftermarket accessories. This is close to what would be called a touring model with accessories fitted including: front nudge bar, roof racks, tow bar and rear canopy. If you added a 2 inch lift, snorkel and dual battery system you would have an awesome outback touring vehicle.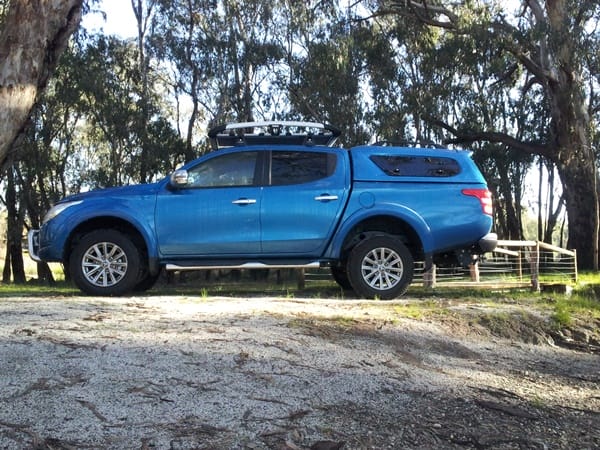 The design looks way better in the flesh than in photos, keeping the distinctive grill and front end but the sides have a subtle high waistline and lower curve. The rear loses the slab back from the last model and has crisp lines. The addition of the canopy makes the vehicle both more versatile and practical and limits the versatility at the same time. It has a streamlined appearance in keeping with the overall lines of the vehicle, both side windows allow access and the rear swing up lid provides good access. There are roof racks as well for lighter articles.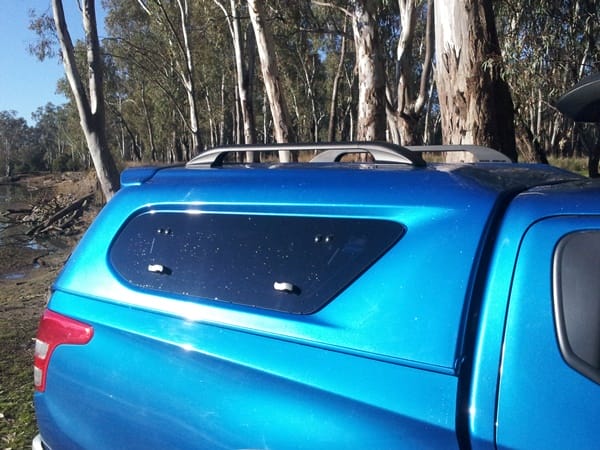 The upside of a canopy is that you can store items in the rear in relative safety and relatively weatherproof. The down side is that items that slide to the front or middle require a level of gymnastics that disappeared from this old weary body many years ago.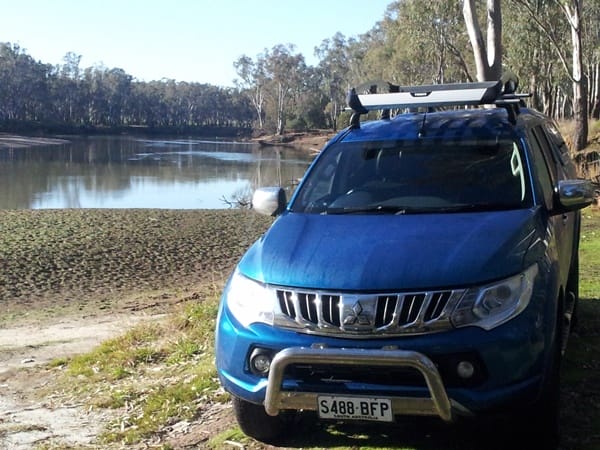 The front nudge bar is just that, a city addition that while it looks ok has little relative merit in my opinion. But then again I have been accused of wanting to put a fully-fledged bull bar on almost anything. It is excellent for simple protection and for mounting driving lights.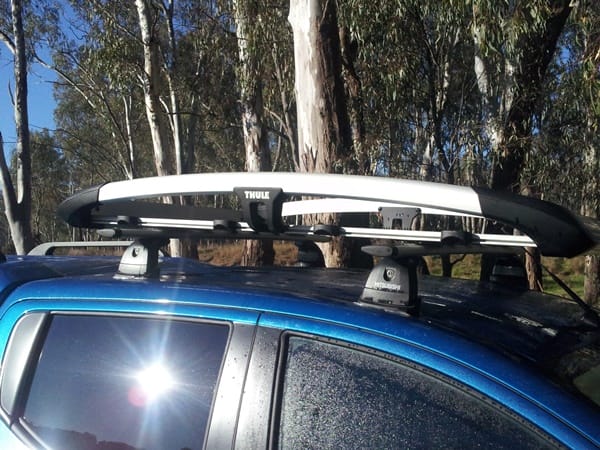 The aerodynamically designed Thule roof racks are great and the design of these minimised wind resistance and whistling while driving. You just need to remember they are there when driving into underground carparks etc. Mind you if your canopy is full and you are storing stuff on the roof racks that is a lot of gear.
The Triton was fitted with a tow kit as well. The new Triton makes a very handy tow vehicle. While it doesn't have the headline 3500kg tow figure that some of its competitors have, the 3100kg tow capacity combined with the generous storage capacity up to a generous Gross Combination Mass rating of 5,885kg and low kerb mass, provides Triton with a practical, real world balance between towing capacity and vehicle payload.
Let's talk towing for a bit. The Australian market presents a unique challenge for engineering towing requirements due to the vast range of towing situations and load types that need to be catered for.  Typical towing requirements could range from a horse float, boat, caravan, camper trailer, construction equipment or standard two-wheel trailer, with each having unique load characteristics.
It's for this reason, much of new Triton's development focus was directed toward the quality of its towing capability and performance, with much of Mitsubishi's tow testing carried out on Australian soil.
What usually happens with towing heavy trailers is that if you are anywhere close to the capacity, the sad fact remains that most people are also usually heavily loaded with gear as well? What they fail to understand is that if you exceed the Gross Combination Mass of the vehicle and trailer you will in most cases void your insurance. Having spare capacity for luggage is mostly better than a heavier tow capacity.  
Now to a particular beef of mine. We have had over the years a lot to do with both on road and off road towing. We have run tag along tours off road, trained in towing for camper trailer buyers and one of our freelance journos happens to fit aftermarket accessories in his spare time. So we have a little experience. When a tow bar kit is fitted there is included an electrical pin arrangement for the wires to connect. In NSW it is usually a 7 pin flat or 12 pin flat for the newer caravans. I know other states have weird round contraptions. On the side of the tow bar receiver is a flat bar that this connector attaches to. Now when off road one of the most common things is to scrape your tow bar. Why in heavens name would anyone fit the connector on the underside of that flat bar only to have it scrape off on the first rock ledge you drive over. That can only be described as stupidity, and yet many aftermarket and original equipment fitters do just that. WAKE UP!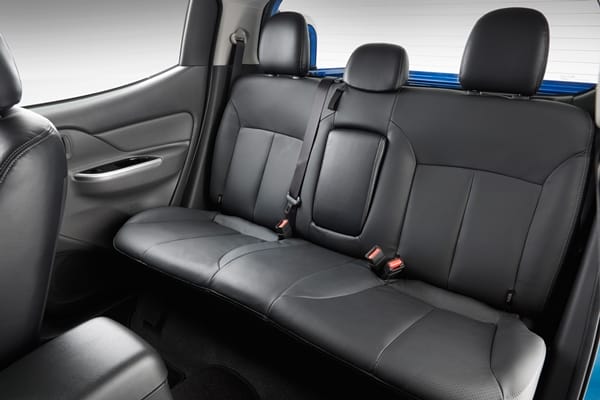 Ok, back to the Triton after my rant.
Unlike most other tests for Utes this was a purely suburban drive, from Sydney to Melbourne, around the suburbs and back again. So the on road characteristics were to the forefront. The ride and general comfort level on the freeway was more than acceptable. The Triton has found the balance between on road and off road ride and handling. It is up there close to the best for blacktop touring. There was a little wind noise from the roof racks, but not intrusive. They did affect the fuel economy though and we averaged a little over 10L/100K for the entire trip, which wasn't bad but not as good as I expected.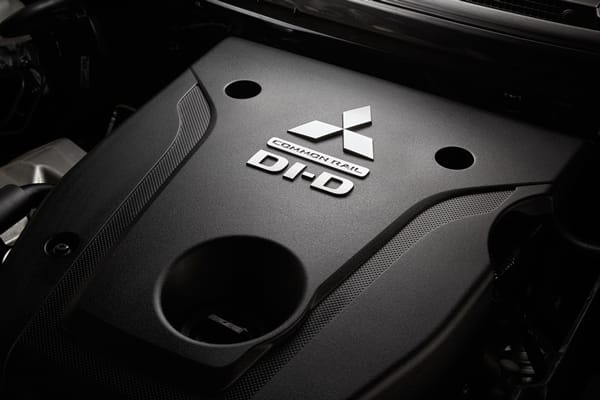 The Triton is powered by a new 2.4-litre MIVEC turbo diesel engine.  It achieves 133kW of power at 3500 rpm and 430Nm peak torque at 2500 rpm. Importantly though is that the majority of that torque comes in at around 1500 rpm and another hit at 1750rpm and  the delivery makes for relaxed and economical driving with the 5 speed automatic transmission.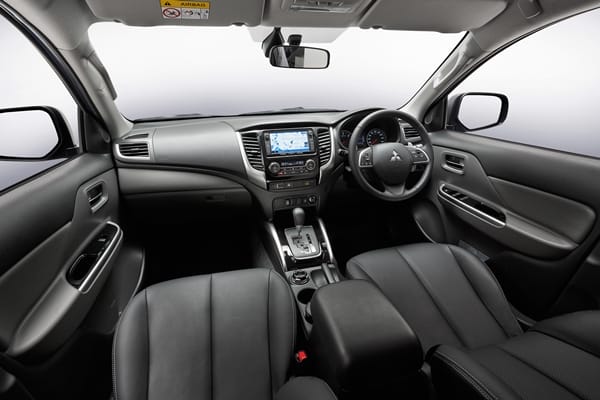 The drive to Melbourne is possibly one of the most mind numbing experiences available. It is long, easy and boring. The Triton's levels of comfort for the occupants made it tolerable. The leather seats were comfortable for long stretches, the steering wheel with the ability to have both reach and height adjustment meant that both drivers can find comfortable driving positions and the revised upmarket interior with a heap of standard features including an audio system, Sat Nav combination meant that we were entertained and never got lost in Melbourne.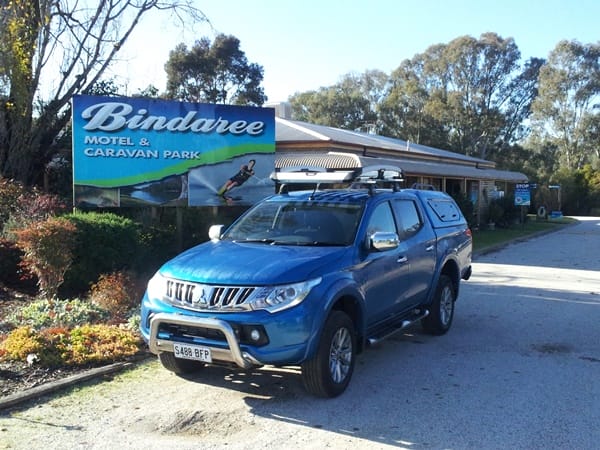 We did break up the trip with a side trip to Corowa and spend some time at Bindaree Caravan park right on the Murray River. Very peaceful.
The other thing that was very noticeable was that the Triton felt small in the streets of Melbourne. It felt nimble with the tight turning circle and while it is after all a bug Ute, it never felt like it was awkward or inconvenient. Even when pulling to the left of the intersection and turning right on the red light. Only in Melbourne!!!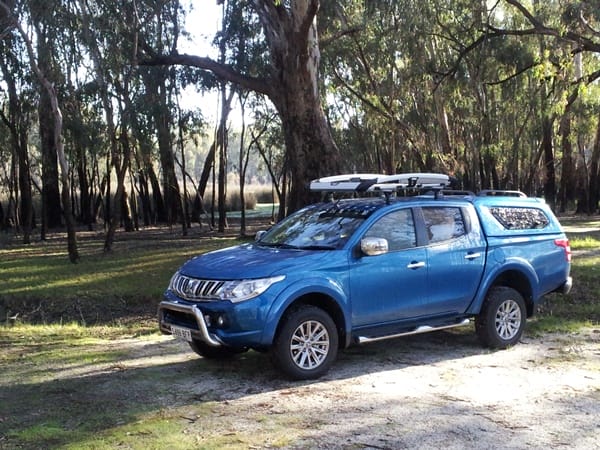 Triton Exceed standard features include: reversing camera, new-generation Super Select 4WD II system, 17-inch alloy wheels, HID headlights, LED Daylight Running Lamps, front fog lamps, side steps, sports bar, leather trim steering wheel and gear shift, dual zone air conditioning,  automatic transmission with racing-style steering wheel mounted paddle shifters (truly a waste ) , electronic diff lock, One Touch start with smart key, dusk sensing headlights, rain-sensing automatic intermittent wipers, 4-way adjustable electronic driver's seat, premium audio system with 7-inch colour touch screen, CD player, SD card and satellite navigation, Bluetooth hands-free with voice control and audio streaming.
Add to this a 5 star ANCAP safety rating, excellent pricing and Mitsubishi's five-year/100,000km New Car Warranty, with 60,000km capped price servicing and the Triton has a lot going for it.