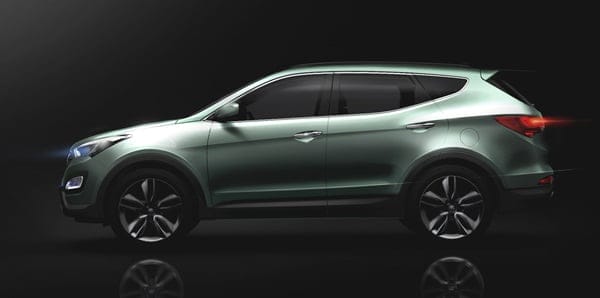 Hyundai is about to reveal one of the most exciting and important cars in its lineup, the all-new 2013 Santa Fe at the New York International Auto Show, the unveiling of which will be able to be viewed online.
Thursday, April 5, 2012 at 3:50 am Australian Eastern Time.
Hyundai will stream the entire reveal live while giving you the opportunity to interact directly with Hyundai's senior executives at the show. Hyundai will be happy to address all of your questions while introducing you to the newest addition to our lineup.
To register for the Hyundai NYIAS 2013 Santa Fe Reveal LiveConnect Broadcast:
Click here or copy and paste the following link to a browser: http://hyundai.liveconnectevents.com/santafe
At the registration page, let us know who you are, enter your zip code, your name and email address, then click "Register"
Check the appropriate video and audio boxes in the "Test Your Connection" section, then click "Complete Your Registration". On this page, you can also submit questions for our product experts in advance of the broadcast.