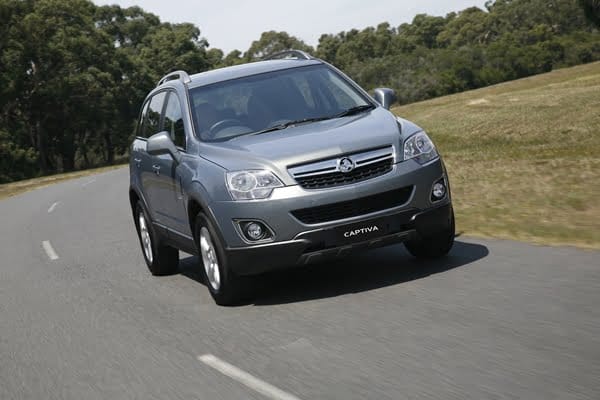 Holden has launched the 2011 Series II Captiva 5. The 2011 Series II Holden Captiva is an AWD SUV with new disel engines and transmissions.
Holden has given its compact Captiva 5 SUV a boost in powertrain specification, along with smart styling and feature upgrades.
The sporty new Series II model now offers buyers the choice of an advanced 2.2 litre turbo diesel engine, teamed with a premium six-speed automatic transmission.
There's also a new generation 2.4 litre four-cylinder powerplant which is 19 per cent more powerful than its predecessor.
The good-looking Euro-style Captiva 5 gets a distinctive new face and additional convenience and safety features. Among them are an electric park brake, a multi-function trip computer and side impact airbags, which bring the airbag total to six.
Further refinements include a smoother, quieter ride and improved handling characteristics.
Holden Executive Director of Sales, Marketing and Aftersales, John Elsworth, said the flexible five-seater Captiva 5 stood out in a crowded SUV market because of its good looks, compact exterior dimensions, versatility, high ride height and keen pricing.
"The features we've included at Series II make it an even better proposition for young drivers who know a great value package when they see one," Mr Elsworth said.
"They're now spoilt for choice between two high-performing, fuel-saving petrol and diesel engine options. Either way, they'll come out in front."
The new turbo diesel, six-speed automatic Captiva 5 option is equipped with electronically controlled active all-wheel drive (AWD). The 2.4 litre petrol-powered version offers buyers two-wheel drive with functionality with smooth six-speed automatic or manual transmission.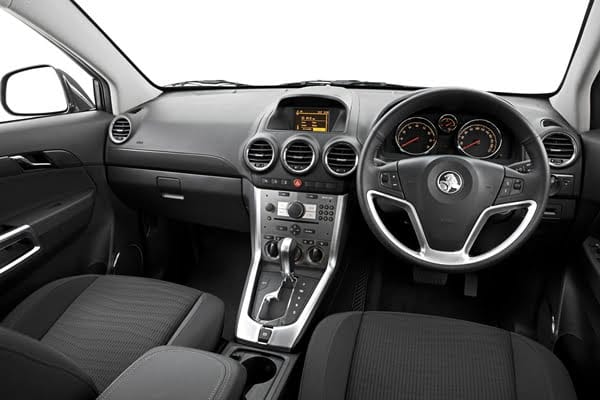 Performance and Fuel Economy
Holden Captiva's new generation 2.2 litre four-cylinder diesel engine features high-pressure common rail and integrated turbo-charging technologies that deliver 135kW of peak power and a gutsy 400Nm of peak torque.
Fuel economy (ADR81/02) is an impressive 8.5 litres/100km.
A great balance of performance and fuel economy, the 2.4 litre four-cylinder DOHC petrol engine with variable valve timing (VVT) technology produces the strong combination of 123 kW of peak power and 230 Nm of peak torque.
Fuel economy (ADR81/02) is a competitive 9.1 litres/100km. Both engines meet Euro 4 emission standards.
Refinements to chassis dynamics, sound insulation and steering feel contribute to a smoother, quieter ride quality and more responsive handling attributes.
Design and Feature Highlights
The Captiva 5 Series II is set apart by a subtle new grille treatment with mesh detailing, echoed in a slim air intake flanked by fog lamps with striking chrome bezels.
Distinctive five-spoke 17-inch alloy wheels complement Captiva's athletic stance, raked profile, fast window shapes and sweeping shoulder line. There is a choice of nine exterior colour finishes.
Inside, the versatile five-seater is now equipped with a single-touch electric park brake – a premium cue more often reserved for luxury marques – located in the centre console.
There's also the added convenience of a multi-function trip computer.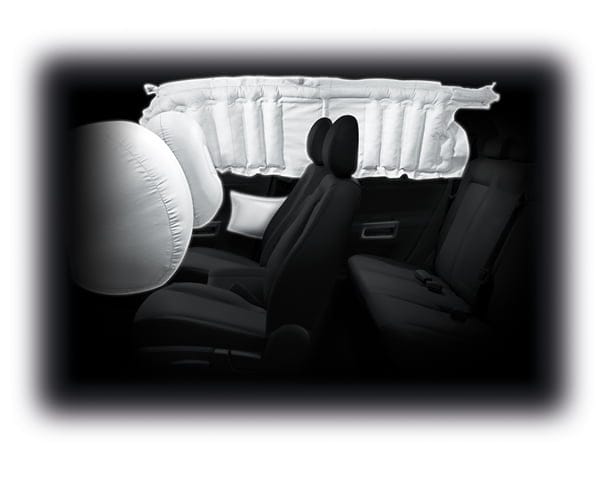 Occupant safety is enhanced with the inclusion of side impact airbags, which complement an impressive array of safety technology
An Electronic Stability Control system incorporates anti-lock braking, electronic brakeforce distribution, brake assist, traction control, active rollover protection. The active AWD system determines requirements for optimum traction and a descent control system helps navigate steep downhill gradients.
Standard front and rear park assist increases manoeuvrability in tight spaces and acts as a practical preventative safety device.
Recommended retail pricing*
Series II Captiva 5
2WD 4-cyl M/T $27,990
2WD 4-cyl A/T $29,990
AWD Diesel A/T $33,990
* Excludes delivery and government charges