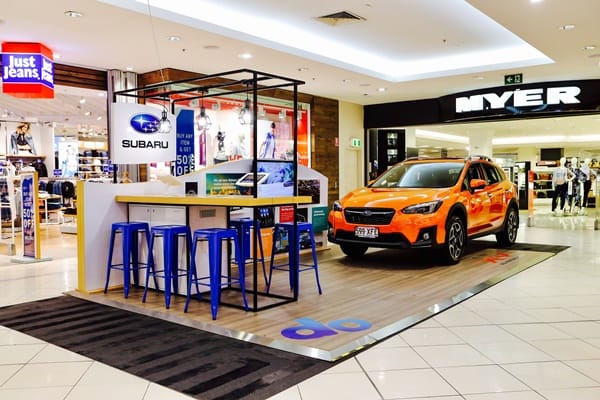 Subaru is changing the way cars are retailed in Australia. The car retailing industry has for a long time been stuck in a formula that suited the retailers but didn't necessarily suit consumers. For many consumers, the car buying experience is a harrowing affair that places major stress on them at an exciting time where they should be enjoying the whole process.
Consumers like to shop, they generally don't like to be pressured. So what has Subaru done about enhancing the customer experience?
They decided to set up shops. Subaru first trialled these Subaru 'do' stores in Pacific Werribee and Northland Shopping Centre in Victoria and Castle Towers in NSW. These experiments proved successful enough with consumers that Subaru has now decided to open three more pop-ups in Eastland Shopping Centre, Victoria; Westfield Chatswood, New South Wales and Queen Street Mall, Brisbane.
These six stores encapsulate the spirit of Subaru 'do' by providing customers an efficient, relaxing and simplified way to engage with the Subaru brand. Customers feel more at ease. I have visited one of these stores myself and I have to say it was way more pleasant than a dealership.
The accessibility of a shopping centre provides the general public an alternative to the traditional dealership experience and is just one example of the Subaru 'do' commitment to a more convenient customer experience.
Eastland Shopping Centre and Queen Street Mall are equipped for customers to test-drive an XV on-site. No, that doesn't mean that people will be driving cars through the shopping centre – that would be inconvenient – but rather they have vehicles available in the car park for customers to take for a test drive. Westfield Chatswood displays both the new XV and WRX, with the Subaru North Shore dealership less than 1km away to test-drive the range.
The sites support purchasing directly from the shopping centre and the in-store technology allows customers to build and accessorise the Subaru range with dedicated Subaru specialists' on-hand to make the process hassle-free.
With a rapidly changing automotive landscape, the integration of Subaru stores into shopping centres allows customers to 'do' the vehicle shopping experience at a more convenient location and drives a new avenue of customer interaction.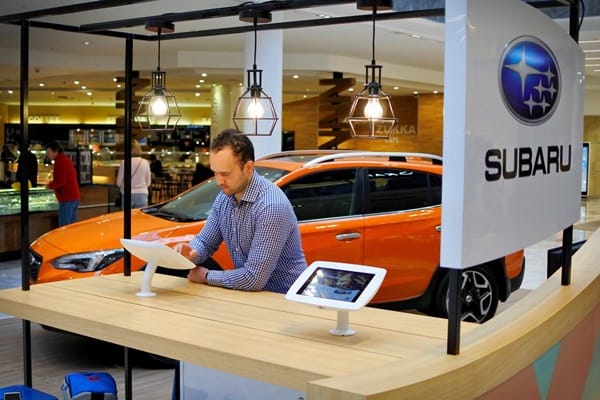 Subaru Australia's Managing Director, Colin Christie, said: "The response to our innovative shopping centre stores is very positive.
Convenience is a key driver for our customers and is a reflection of our Subaru 'do' philosophy, to remove obstacles consumers face throughout the vehicle purchase and ownership journey.
"It makes perfect sense to expand on this success and drive all-new XVs into our shopping centre stores, especially as the traditional vehicle purchase process continues to rapidly transform."
The XV stand will be at Eastland Shopping Centre, Victoria, until August 16 where it will then move to Highpoint Shopping Centre, Victoria, until September 10. The Chatswood Westfield pop-up will be onsite until August 20. The Queen Street Mall pop-up in the Myer Centre will be on display until August 13.