It's a sad truth in sport that few people remember who came second. Winners are remembered. Winners get their names up in lights, on the trophy, and in the record books.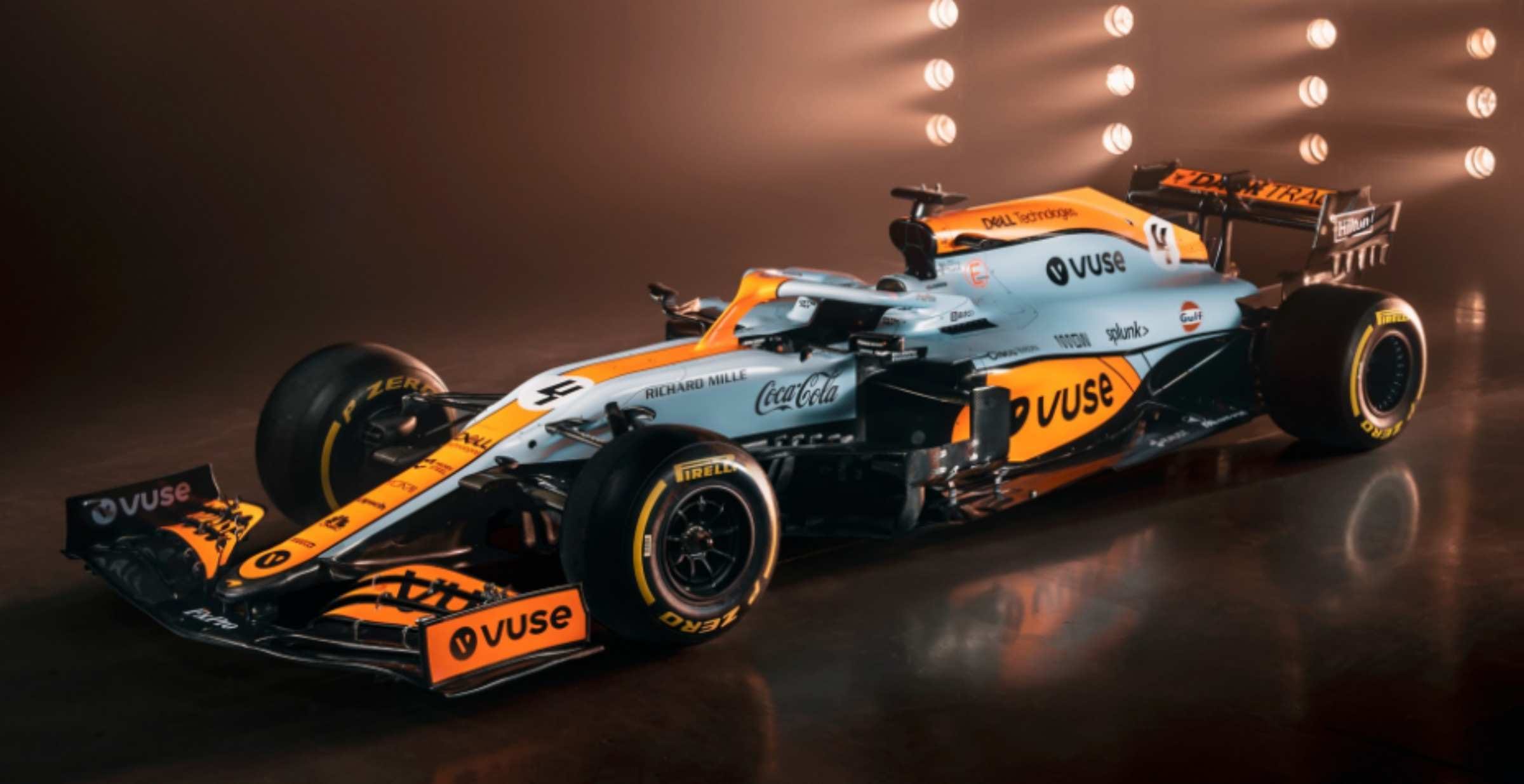 Formula 1 drivers live to win Grand Prix races. They don't start races hoping to finish second or third. They want to be first to see the chequered flag, the one to stand atop the podium, and the one to walk away with 25 points.
It's been three years since Daniel Ricciardo last won, at the 2018 Monaco Grand Prix. The last time he stood on the podium was at the 2020 Emilia Romagna Grand Prix, when he finished third.
Known as The Honey Badger, a mammal famous for its strength, ferocity, and fearlessness, Ricciardo moved from Red Bull Racing to Renault in 2019. After spending only two years with them, he moved to McLaren Mercedes at the start of the 2021 season to partner with Lando Norris.
Lying seventh in the 2021 FIA Formula One World Championship Driver Standings on 24 points, he is 17 points behind his younger and less experienced teammate Norris and 70 points off championship leader and seven times Formula One World Drivers' champion Lewis Hamilton.
Hamilton, Max Verstappen, and Valtteri Bottas occupy the top three places on the driver standings. They are in imperious form. Ricciardo will be desperate to topple that triumvirate by getting onto the podium at the end of each race and accumulate more points. Points for himself and for his new team, who lie third in the Constructor Standings, 65 points behind Mercedes, 47 points behind Red Bull Racing, and five points ahead of Ferrari.
To win races, he has to be quicker than everyone else. Simple. Part of that depends on his cars' performance and its ability to withstand the rigours of racing. The McLaren engineers will be working hard on that technical aspect. Ricciardo has to learn how to get the most out of his new car, how to rekindle that racing edge, and more regularly take that perfect racing line.
There are another 19 races until the season ends at the Etihad Airways Abu Dhabi Grand Prix on December 12, 2021. With all the travelling, testing, racing and media commitments, the likable man from Western Australia won't have too much time to himself. Time where he can think about the changes he needs to make to rediscover the form that won him seven Grands Prix with Red Bull Racing between 2014 and 2018.
Ricciardo might want to go on a mental walkabout. He could remember Perth's Barbagallo Raceway where, as a child, he first watched his father racing, and in 2010 joined compatriot Mark Webber at the launch of the Renault Sport 250. He could also think about all his cars, from his very first, a Toyota Hilux Ute, to his most recent, a McLaren 765LT.
But it's debatable whether any reminiscing will help. It's more likely that statistics and data will show where Ricciardo can improve his driving and ultimately gain on his competitors. Not the statistics available to the public or media, but the data for McLarens' eyes only.
At the season opener in Bahrain, Ricciardo started sixth on the grid and finished seventh. Teammate Norris started in seventh and finished fourth. At Imola, he started and finished in sixth place, while Norris started in seventh and finished on the podium in third. At the Portuguese Grand Prix, he started in sixteenth position and finished ninth. Norris started seventh and finished fourth. At the Circuit de Catalunya in Spain, where Mercedes unveiled the AMG Petronas F1 W03 and the SL63 AMG, Ricciardo managed to beat his younger teammate, starting seventh and finishing sixth. In contrast, Norris started ninth on the grid and finished eighth.
The top five positions in the 2021 Driver Standings belong to drivers who have had at least two seasons in the same car under their belts. Perhaps significantly, Lewis Hamilton has been with Mercedes since 2013. Max Verstappen has been with Red Bull since 2016, and Valtteri Bottas has been with Mercedes since 2017. By contrast, Sergio Perez, Ricciardo, and Carlos Sainz, who lie sixth, seventh, and eighth in the Driver Standings, are all in their first season with their new cars.
Let's hope we see The Honey Badger winning and grinning again. Betway Sports has Ricciardo at 1:51 to win this weekends' Monaco Grand Prix, where the McLaren cars will sport a striking Gulf Oil livery. He should have good memories of this event. It was the last time he stood atop the podium.