Welcome to Overdrive, a motoring and transport program where facts are important but so is passion and opinion.
News
VW – to make electric classics (1:32)
3-D printing makes manufacturing complex or limited number of parts possible (2:43)
Nissan Pathfinder (3:45)
Electric charging standard – Nissan goes for the common approach (4:44)
Establishes 'purple m' start-up to accelerate EV mobility services (5:52)
Interview
Rob Fraser chats about the Nissan Pathfinder (6:56) Will Hagon gives a tribute to Tauranac who was Sir Jack Brabham's partner in making world championship race cars. Rion has just passed away at the age of 95. (13:53)
Quirky news
And in quirky news, Brian Smith and I discuss the unusual case of the garage that got sawn in half. (24:46)
VW – to make electric classics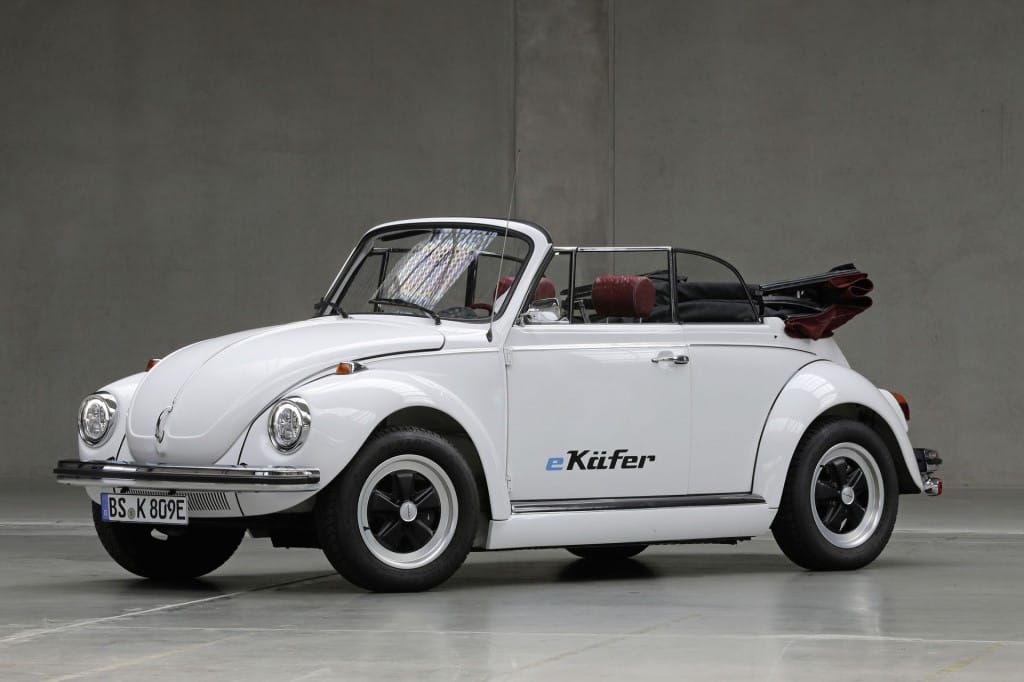 Volkswagen and the eClassic company are converting much-loved older models to electric power.
There is already an e-Beetle and an electric version of the original Microbus.
Now the European Union Intellectual Property Office has received trademark applications for the "e-Golf Classic," "e-Karmann," and "e-Kübel" all filed by VW.
The e-Golf is likely to be a version of the 1974 hatchback.
The Volkswagen Karmann Ghia was a 2+2 sports coupe built between 1955–1974.  There was even a convertible version. They have a small but passionate following. The first model had barely 20kW of power so an electric motor should do much better.
The e-Kubel suggests the Kübelwagen, a World War II military vehicle based on the beetle platform.
Kübelwagen is a contraction of Kübelsitzwagen, meaning 'bucket-seat car'. It had no doors so bucket seats  prevented passengers from falling out
3-D printing makes complex or limited number of parts possible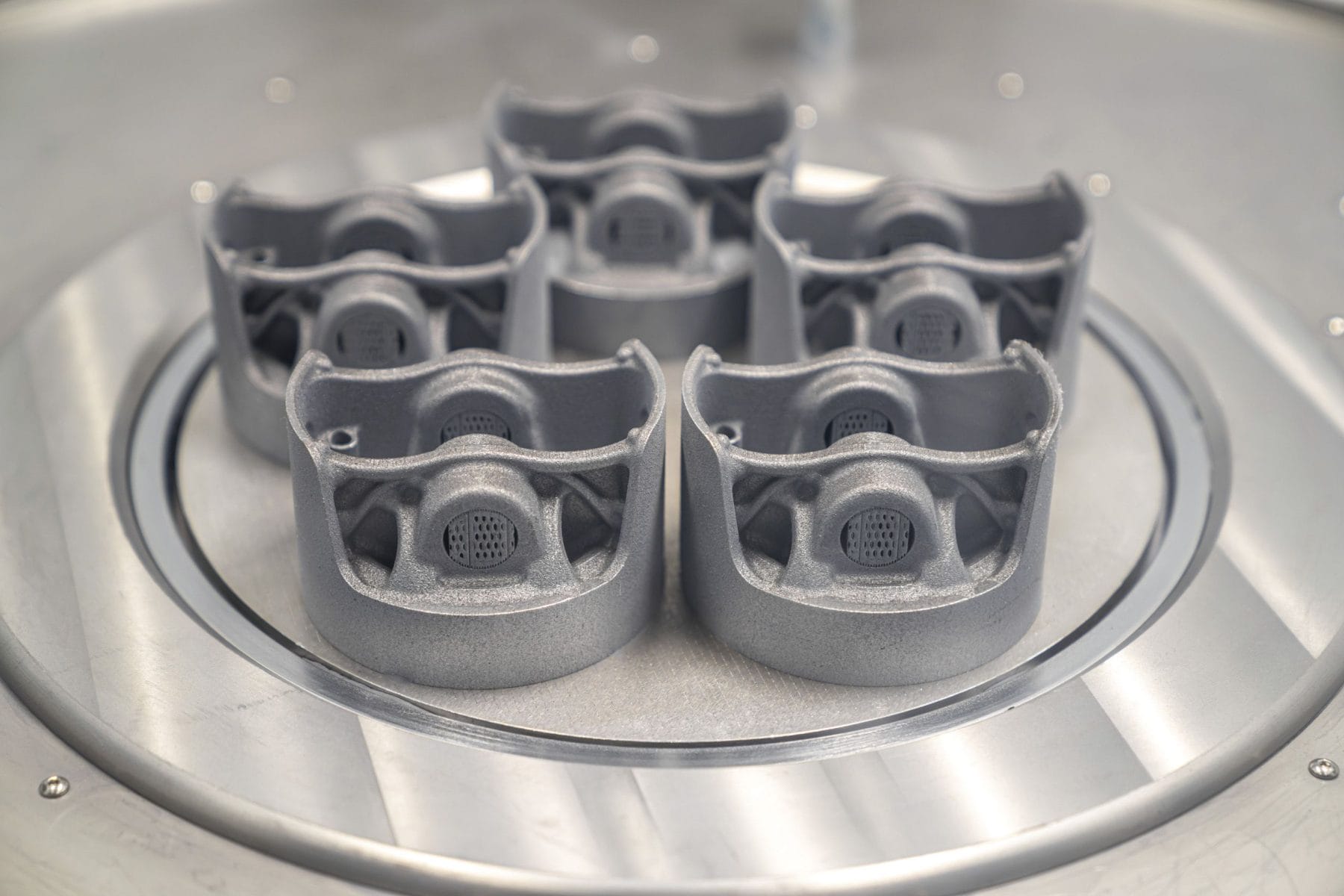 While one arm of the Volkswagen Group is developing electric classic cars, another arm, Porsche, is developing technology that may help produce classic car parts to keep the old vehicles on the road in their original form.
Porsche has been developing the 3-D printing of car parts. This means that parts with complex designs and/or requiring only small numbers can be made without a large scale manufacturing process.
The initial business case for this technology is to achieve improve performance. In the case of the 911 GT2 RS, the use of 3D-printed pistons saw power increase by 22kW to a total of 544 kW.
Some manufacturers use 3-D printing for a few components such as in seats, but the American Czinger company that builds hyper cars has used this to do away with tooling, assembly lines, and all the other expensive traditional automotive manufacturing processes.
Nissan Pathfinder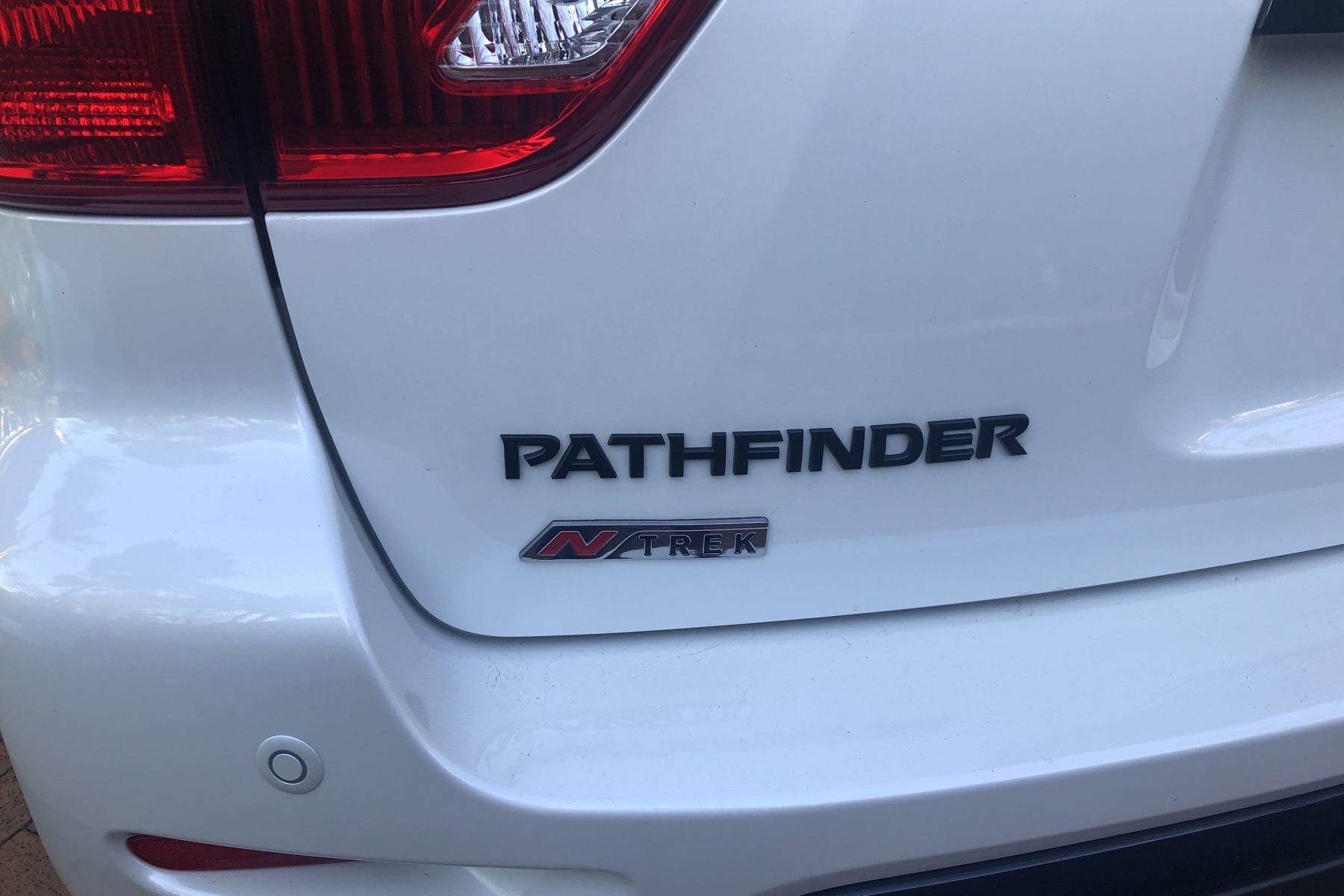 The Nissan Pathfinder large SUV has had a bit of an image problem over the years.
The first model here in 1987 was a rough and tough four-wheel drive.
Later it re-invented itself as a soft road, best suited to carrying the kids.
Now it has progressed to being a much better-balanced car.
Most of the variants use a 3.5 litre V6 petrol engine and a CVT gearbox but there is also a hybrid powertrain for the more luxurious models.
We drove the N-Trek version which adds a lot of external bling features:
black-and-silver 18-inch alloy wheels black door-handles, black roof rails, black license plate trim, black front grille, and black wheel-arches. Clearly black is the new orange.
Seven seats and some nice safety features the Nissan Pathfinder ranges from just over $44,000 to just over $70,000 plus on roads.
Electric charging standard – Nissan goes for the common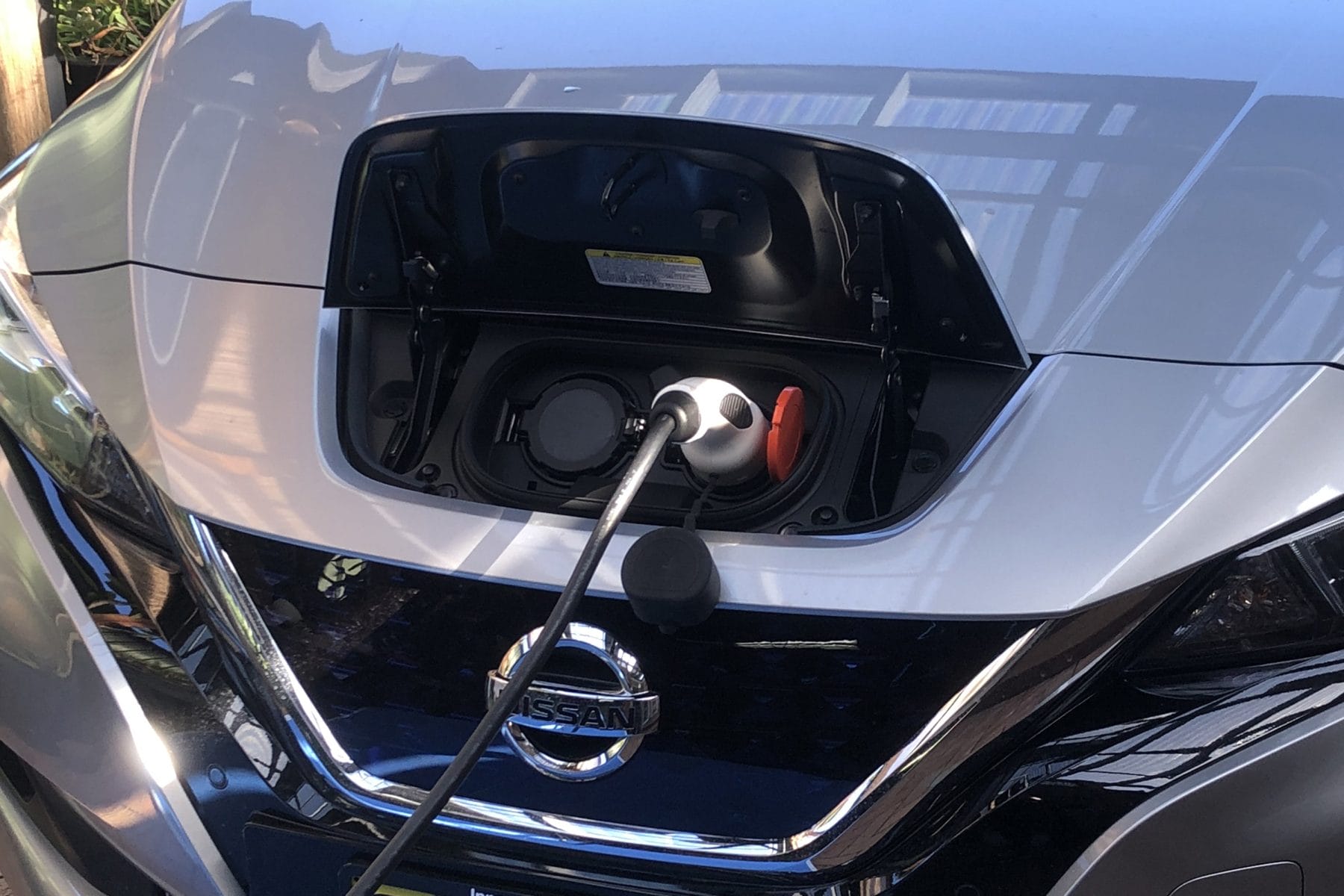 In the videocassette recorder fight of the 1980s, Beta was a better technology but ultimately VHS won the war.
It seems that quantity rather than quality also applies to charging systems for electric cars.
There are two mainstream systems. CHAdeMO is considered better than CCS.
Nissan has been a longtime supporter of CHAdeMO—the Beta of the charging world.
But as we reported last week Nissan has just announced its upcoming Ariya cross over vehicle and it will shift to CCS charging.
In 2011 German and US car manufacturers agreed to go CCS and in 2017 Hyundai decided to standardised around CCS.
This will mean that there is little likelihood of expanding the number of CHAdeMo charging stations and Nissan's bi-directional charging, that distinguishes its Leaf electric vehicle from competitors, currently depends on this technology.
Tesla has its own, separate system at the moment.
Establishes 'purple m' start-up to accelerate EV mobility services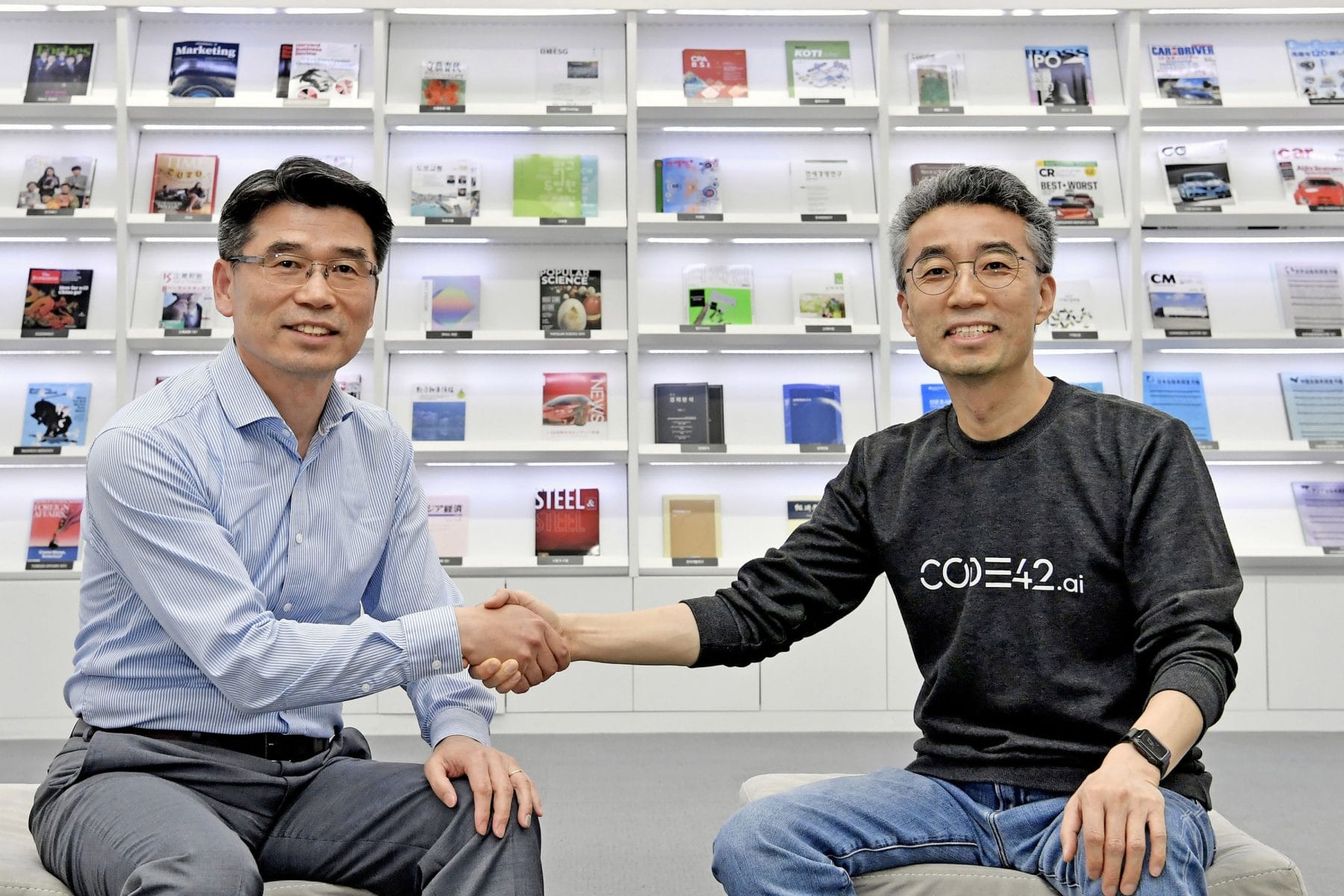 Transport planners have learned that a service is not just a train, bus or car trip.  It is the whole of journey that can include getting to the train station and access at the other end; getting from the car parking station to your final destination; transferring from one service to another.
Kia realised that if they want to sell more electric vehicles there is a benefit in assisting the whole trip.
Kia has jointly funded a new startup with CODE42's Urban Mobility Operating System, a mobility platform that integrates autonomous vehicles and transportation services including ride-hailing, fleet management, demand-responsive shuttle, and smart logistics.
If you cannot drive your car from door-to-door because of restrictions or the cost of tolls, for example, this will allow you to identify and use a service that might include your car, a shuttle service, and a train trip to your final destination.
You can find more information at Driven Media or previous programs are available as podcasts on iTunes or Spotify. OR our Facebook site OverdriveCity
Originally broadcast 25 July 2020 across Community Broadcasting Association of Australia (CBAA) and Torque Radio affiliated commercial radio channels and has a weekly audience of over 450,000.