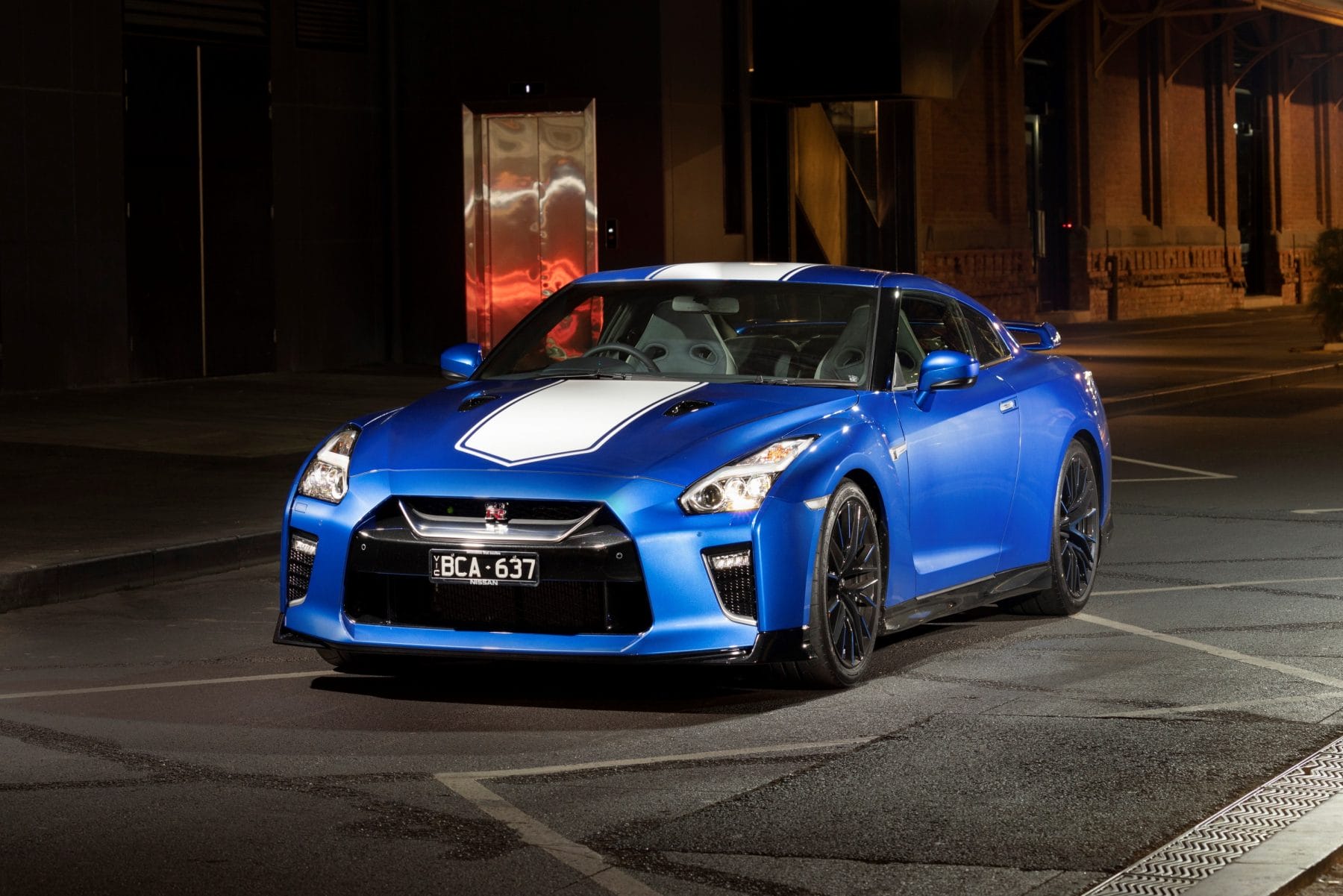 A few weeks ago Rob Fraser went along to the launch of the Nissan  GTR 50th Anniversary model and came away with a grin from ear to ear. However he has just spent a week in one so what is it like to drive the supersports car every day. Does the gloss wear off?
What is it like driving the GTR every day?  Awesome is the simple answer. Unlike a lot of supercars, it is easy to get into and out of, will accommodate quite a fair chunk of luggage, has four seats, but really the two rear ones are useless and is comfortable.
The engine will potter happily along at 50-60km/h and the selectable suspension does a good job of softening the bumps. It is a real mix of technology though. Everything is around performance and that is understandable, but it also misses some little features like auto wipers and high beam as well as apple car play.
Back to the street appeal. I had boys and grown men giving me the thumbs up as I drove past, I had young ladies wave to me on many occasions, teenagers drooled over the GTR as it was parked and it seemed everyone wanted to follow or get close as I was driving.
Over the years I have driven a real mix of cars from the mundane to the exotic and I have to say there is nothing quite like the GTR for everyday street appeal.